Media
As a major player in the industry, we are a regular feature in thefinancial and blockchain media. Read about all our latest news coverage and product announcements.
Read more
12.03.2019
B2Broker COO, Evgeniya Mykulyak shares her thoughts in an informative, in-depth interview.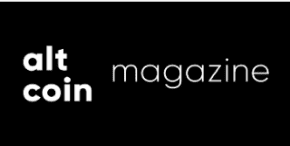 Read more
16.02.2019
A summary of how B2Broker's white label Cryptocurrency Exchange Turnkey solution creates a competitive crypto-ecosystem.

Read more
30.01.2019
Trader's Room now offers freshly optimised functionality, providing excellent revenue-generating possibilities
Read more
29.01.2019
B2Broker expands its liquidity offering with the launch of 40 new cryptocurrency contracts for difference (CFD) pairs.
Read more
29.01.2019
B2Broker Expands Liquidity Offering, Adds 40 Crypto CFD Pairs

Read more
03.12.2018
B2Broker selects SaaS-based IdentityMind for KYC and AML compliance