B2Broker Corporate Parties Report
Author: Iskander Ziyanurov
14.01.2022
B2Broker corporate parties are regarded as a key part of the group's event schedule. As well as participating in numerous external industry expos, it is customary for B2Broker to host a variety of internal events for its employees and invited guests.
On the eve of the company's New Year holidays, B2Broker hosted two main events at its Development office in St Petersburg, and at the group's main Head Office in Moscow.
St Petersburg Office Celebrations
The St Petersburg event was held at the Eggplant Restaurant and was attended by 105 employees comprising developers, product managers, project managers, HR managers, technical support department employees and others.
During the party, CEO Arthur Azizov spoke about all the group's achievements for 2021 including new licences obtained, additional offices, product updates, participation at exhibitions, increase in staff numbers, and to top it all, a record number of new customers. After breezing through the company's most important achievements, Arthur continued on to the main part of an action-packed evening!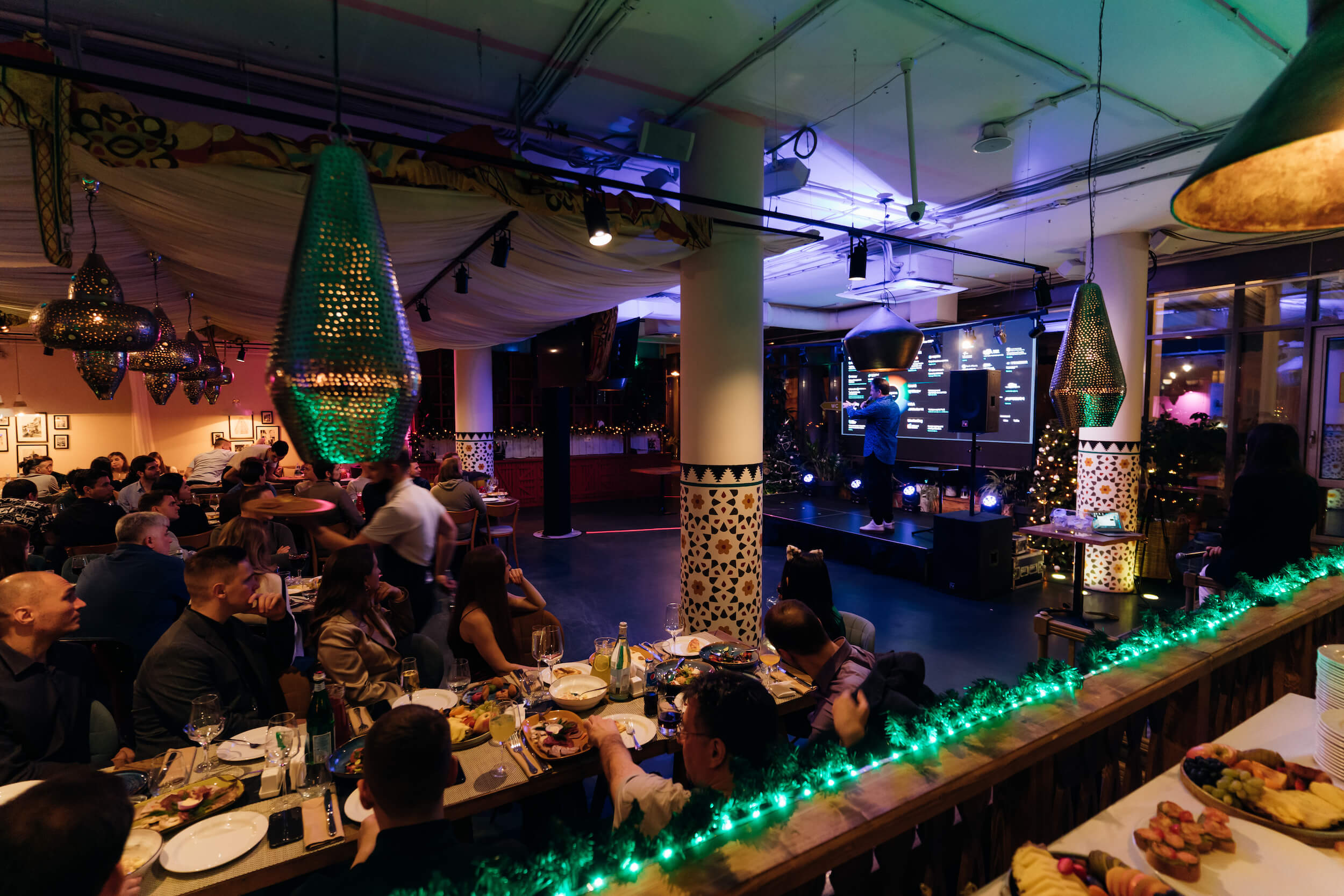 CEO Arthur Azizov sums up the year in front of the St Petersburg office team.
Prize Draw
The evening had a pleasant surprise in store for employees as a lottery with many valuable prizes on offer took place. Every staff member had the opportunity to select a ticket at the entrance of the restaurant and consequently during the dinner, a draw for a selection of Apple equipment was made.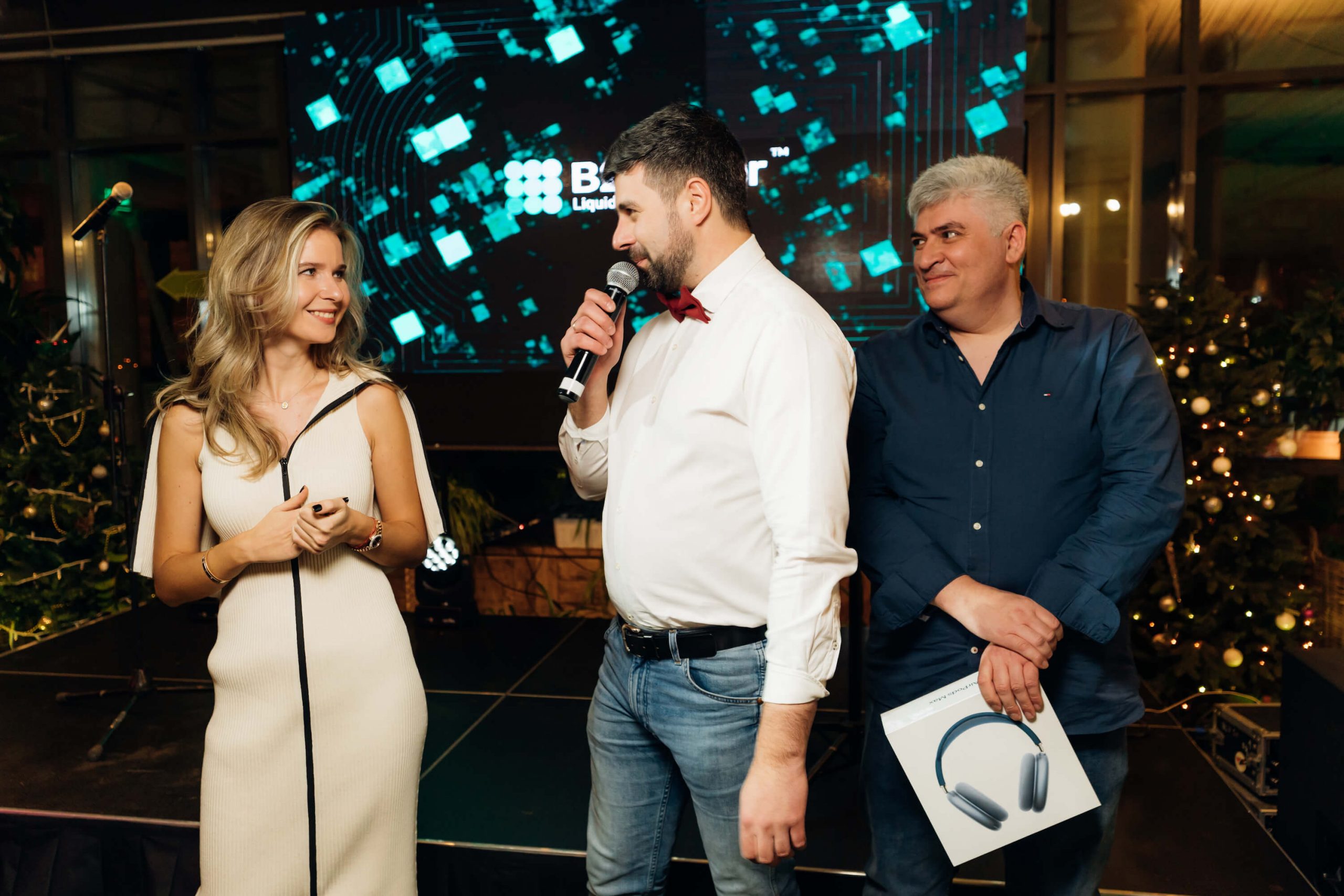 Konstantin from the Front-End Team pulls out a lucky ticket!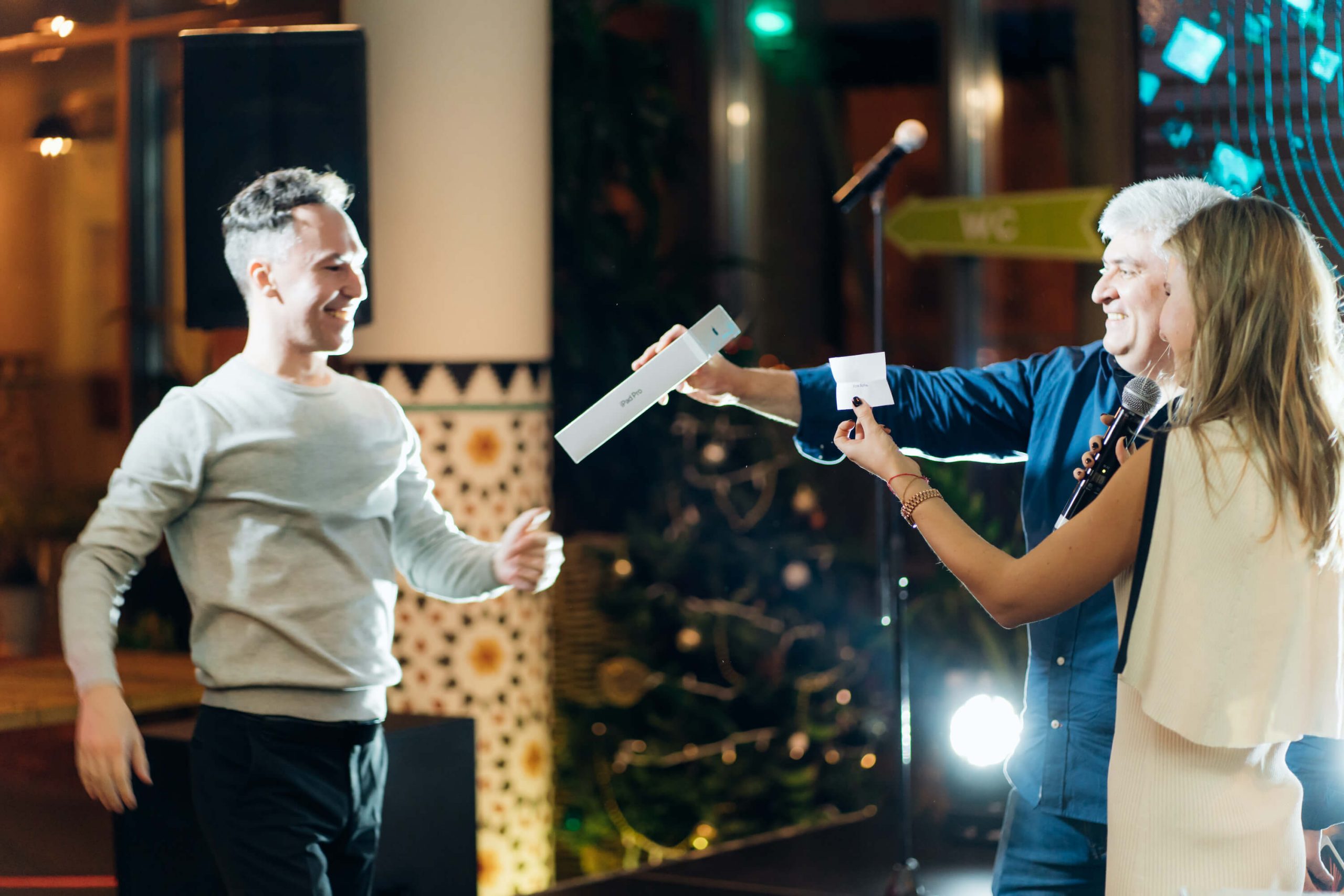 PAMM/MAM System Support Manager, Artyom accepts his prize.
Overall, a great evening was had by everyone from the St Petersburg office. Good food and wine, great prizes and above all, great company! A big thank you to all the St Petersburg development team!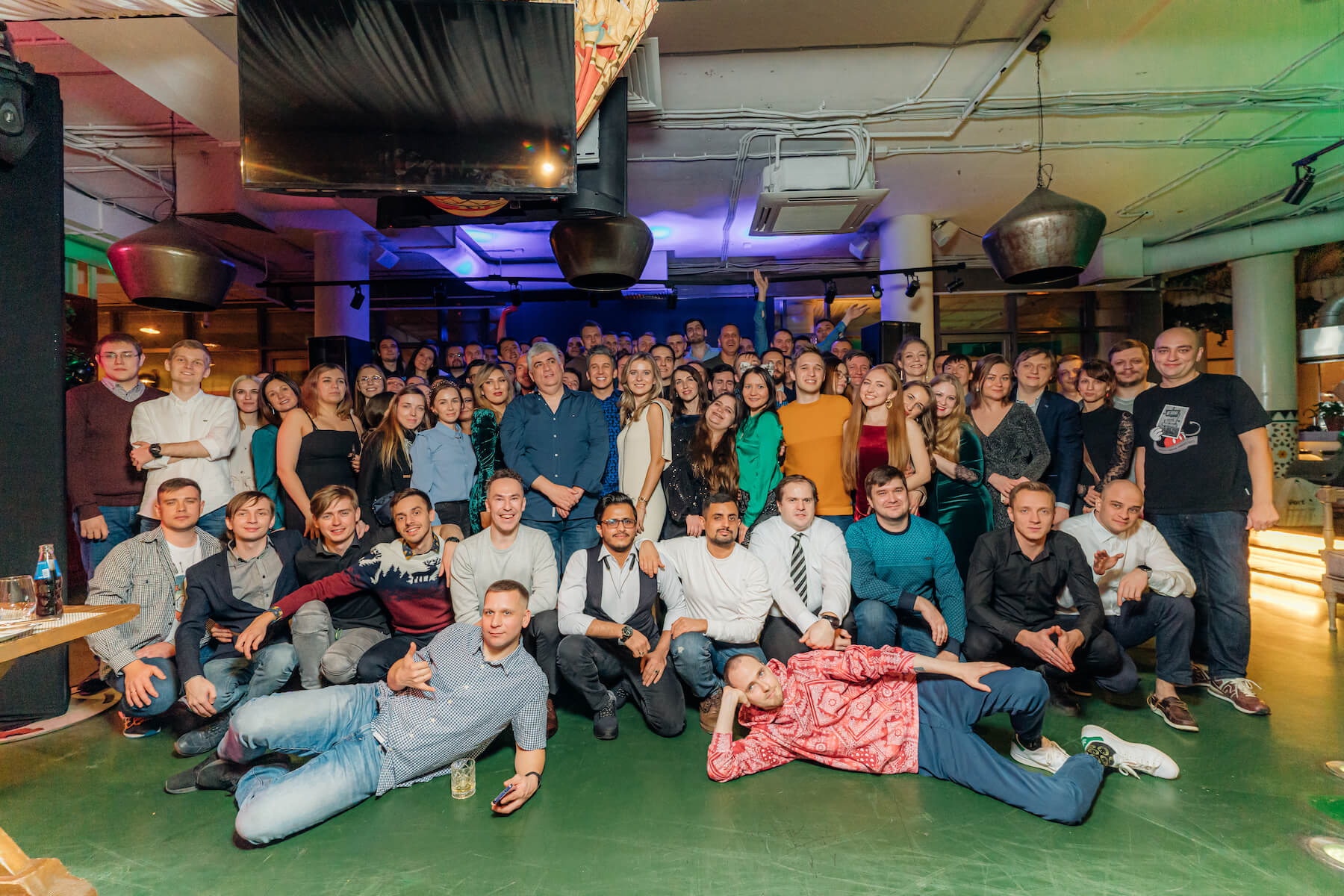 CEO Arthur Azizov, COO Evgeniya Mykulyak and the B2Broker Development Team at St Petersburg are all set for new victories in 2022!
Moscow Office Celebrations
Over at the Moscow office, B2Broker celebrated the end of 2021 at the Chaika restaurant with a gathering of 84 employees. Team members from London, Dubai and Minsk were also invited to attend, as well as some of the company's remote workers from different cities worldwide. The dinner included an awards ceremony announcing all the winners following an internal voting session which took place back in December where employees were invited to nominate fellow employees in the B2Broker Group 'Oscars'. Categories included Standout Performer, Professional Growth, Creativity of the Year and Leader of the Year amongst others.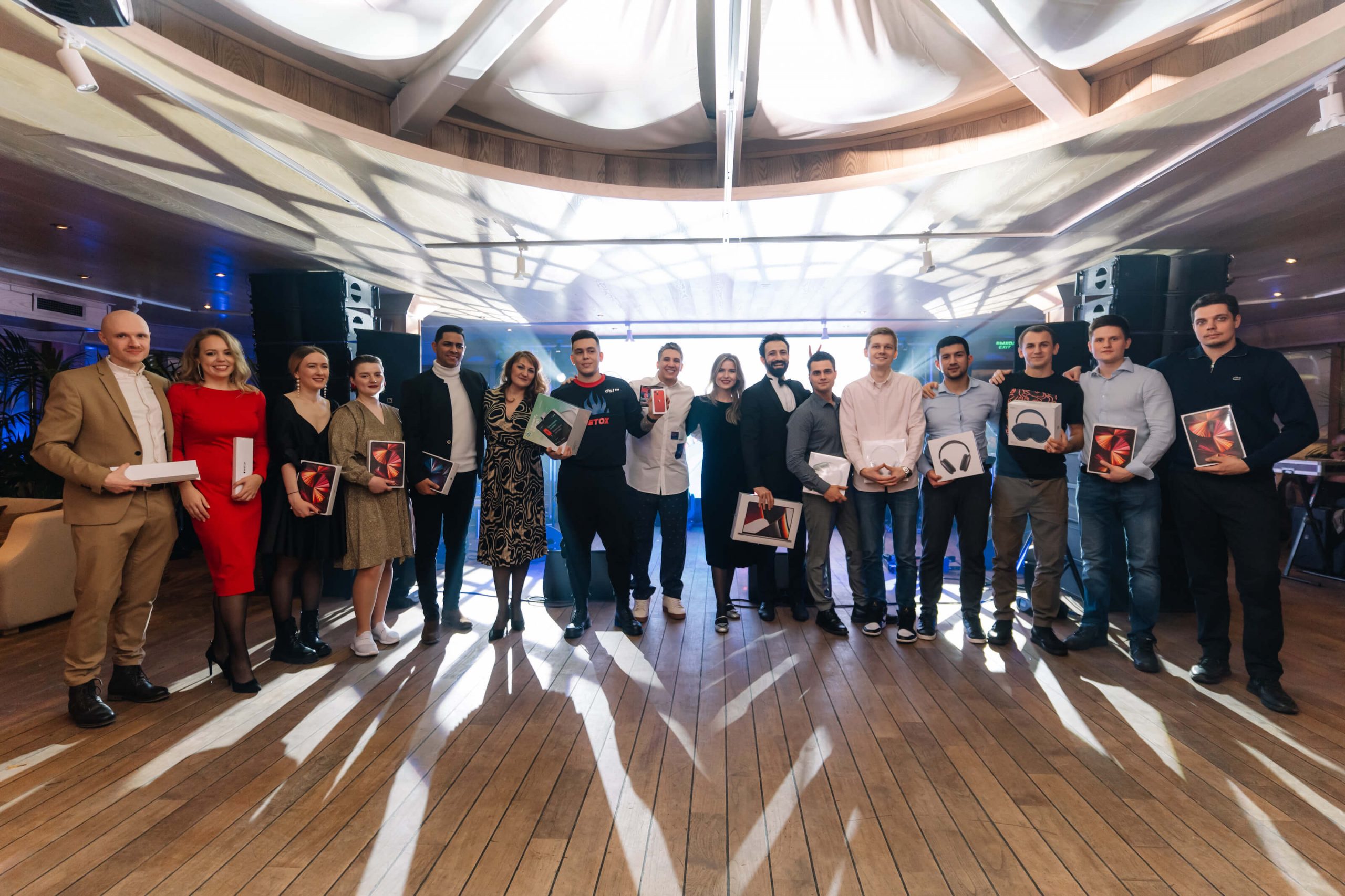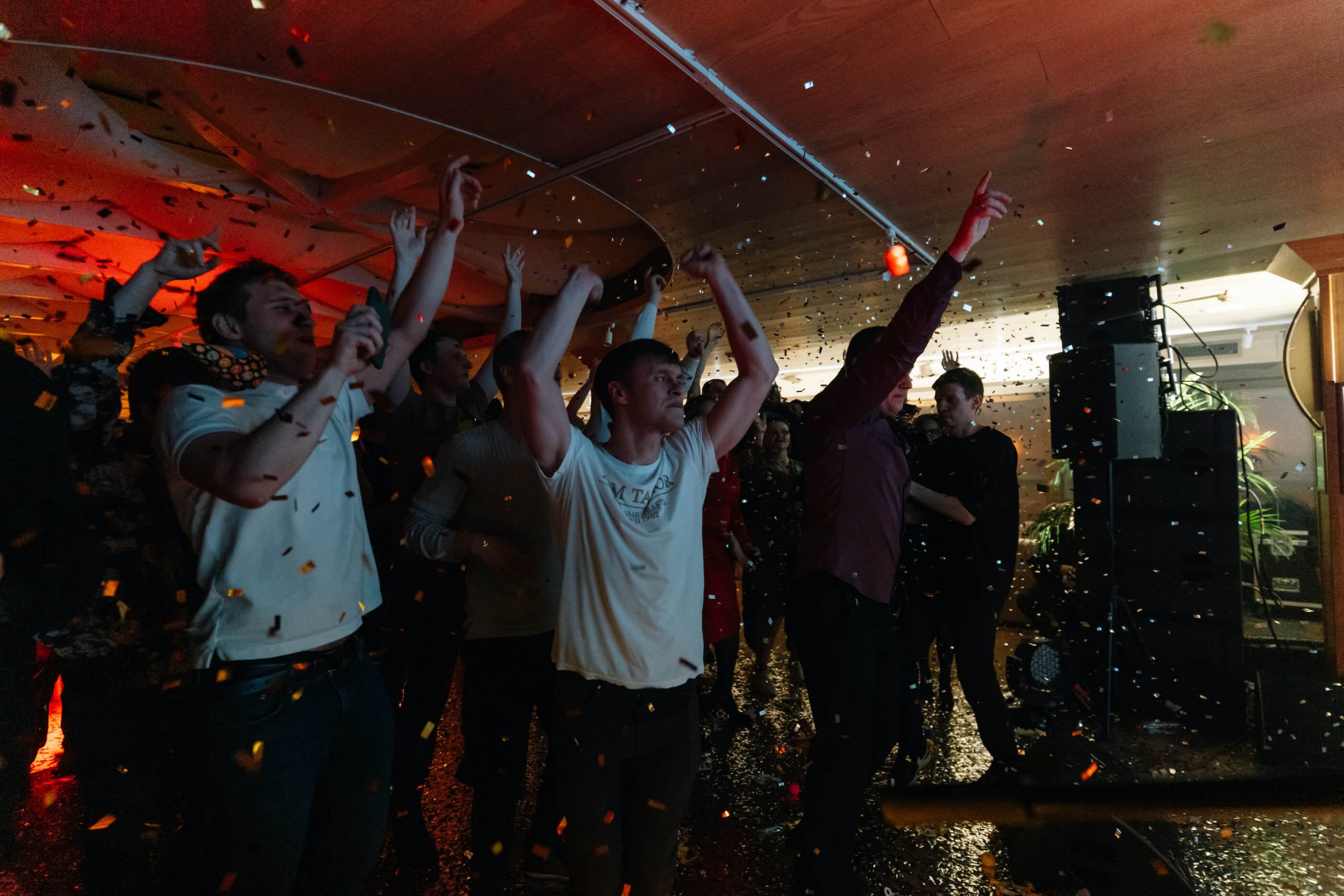 The B2Broker Moscow team celebrating and dancing the night away in style!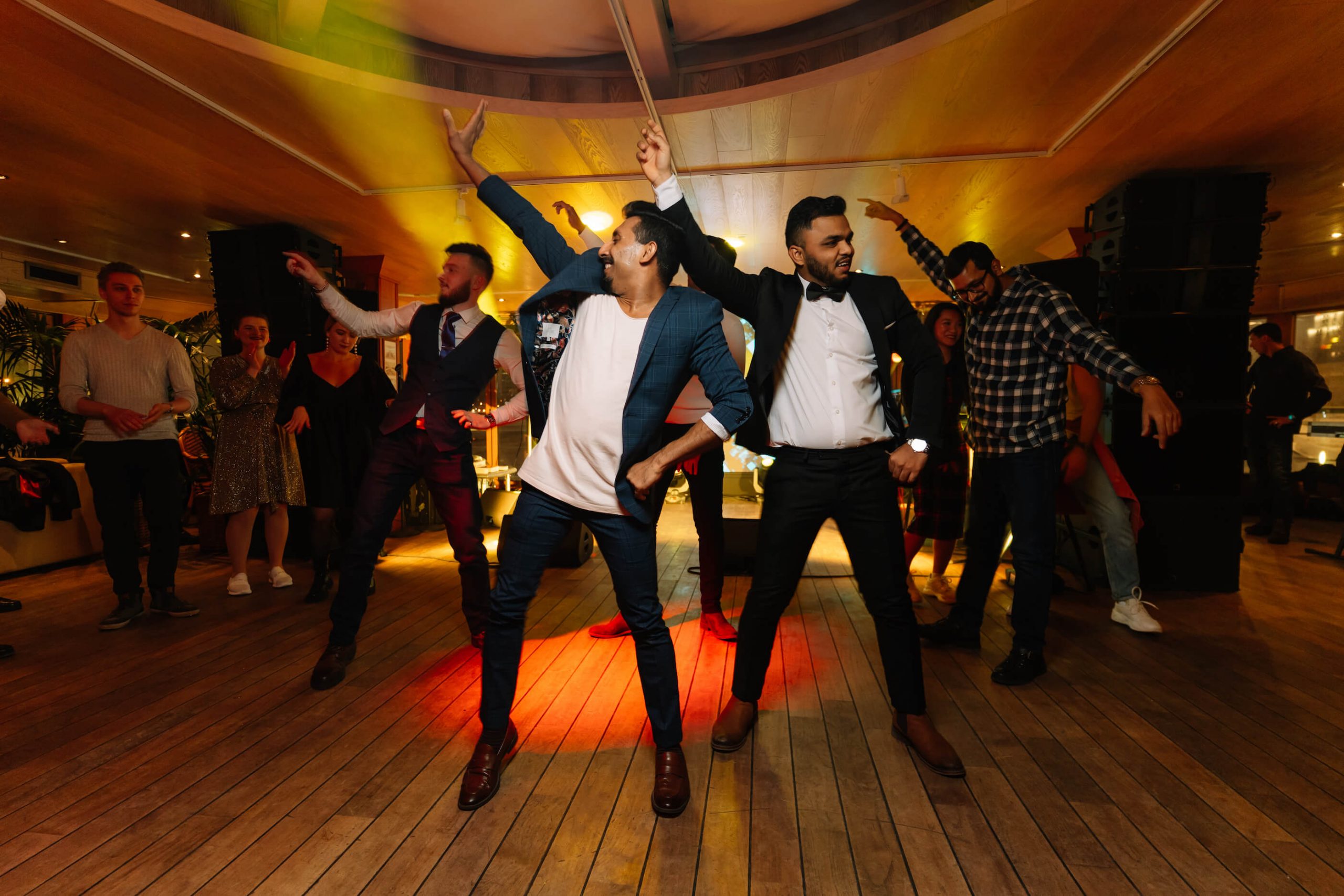 The B2Broker Moscow team celebrating and dancing the night away in style!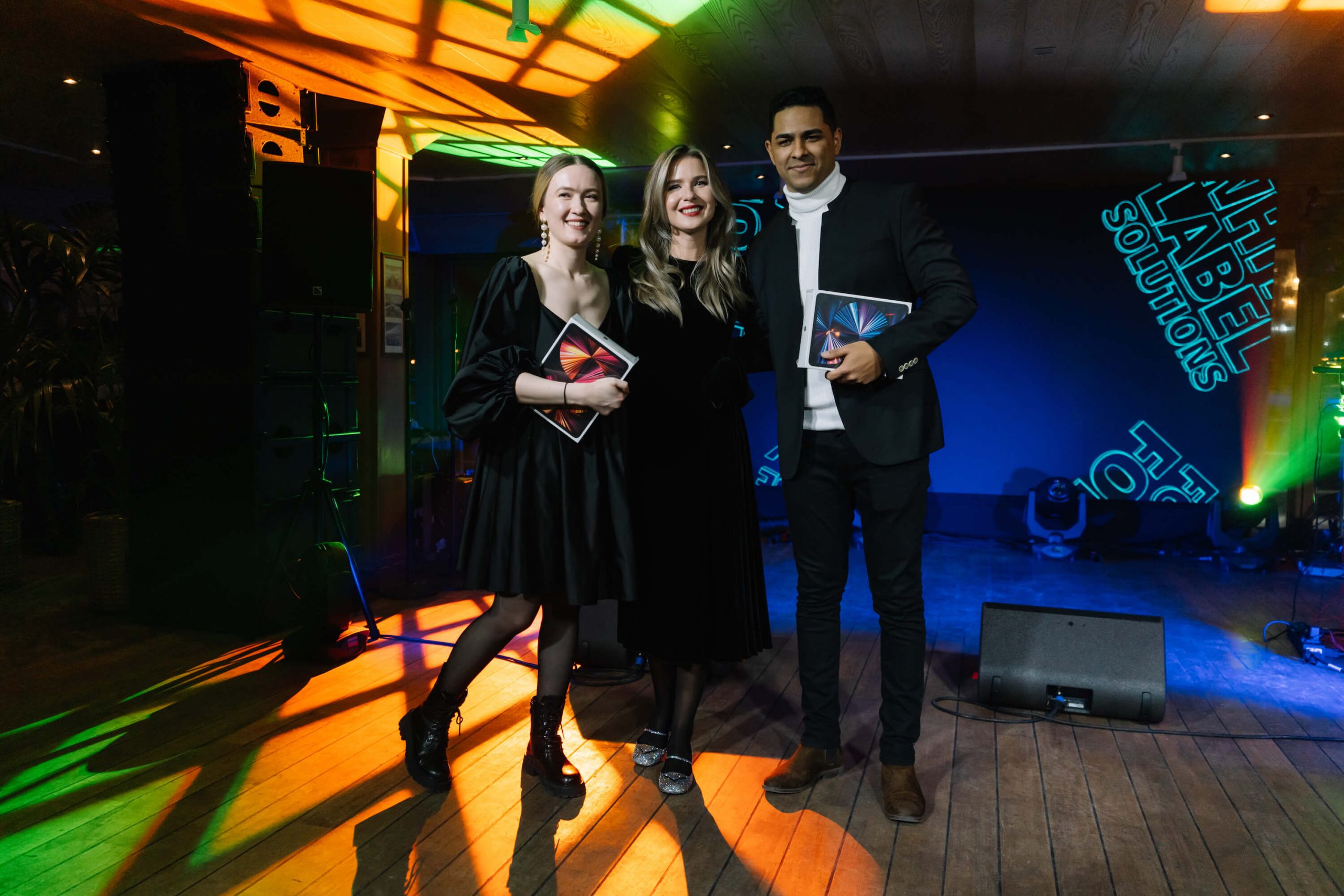 Oscar winners Fatima from the Design Department and Marcos, Account Team Lead pose with COO holding their 'Oscars'.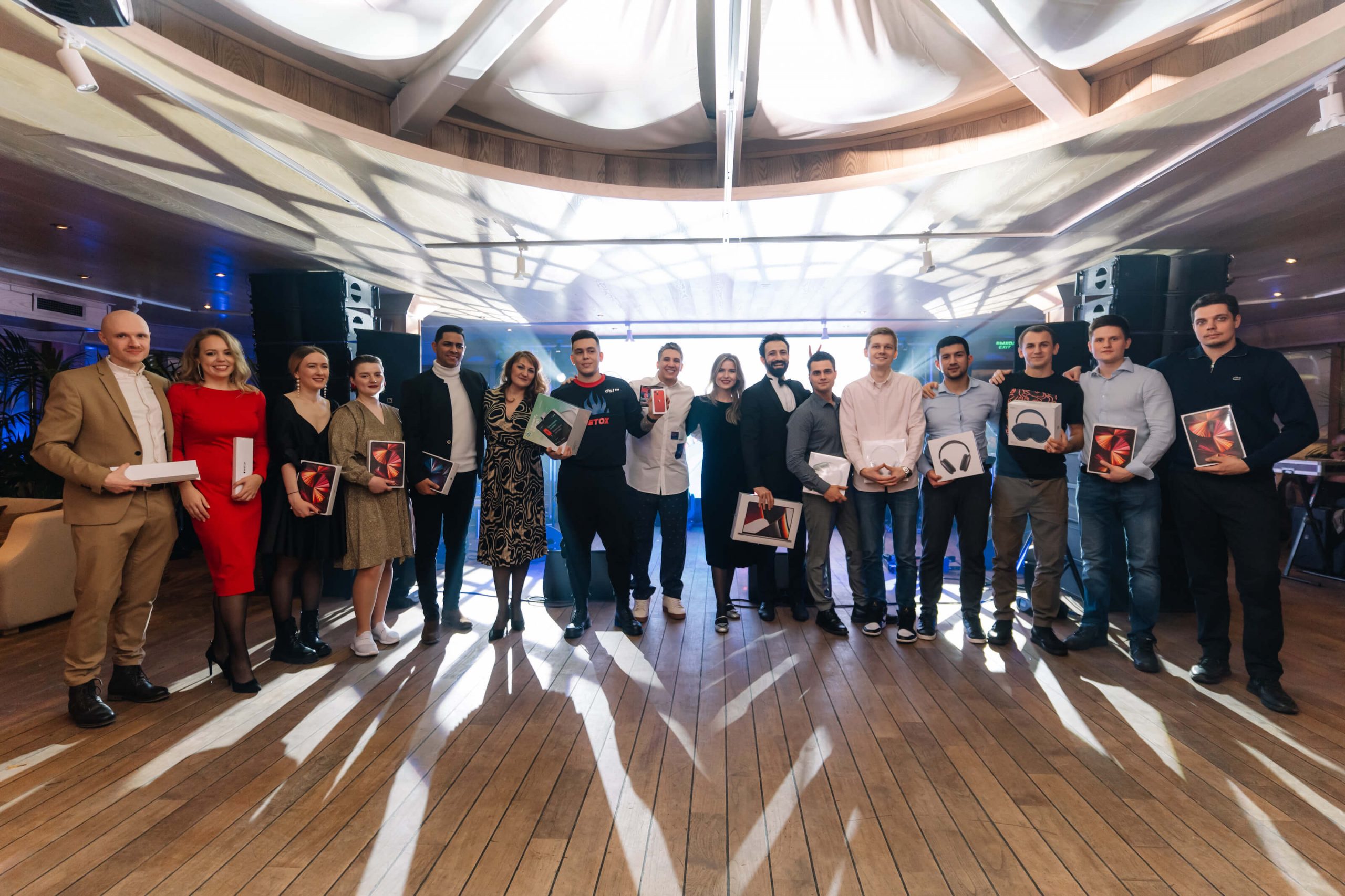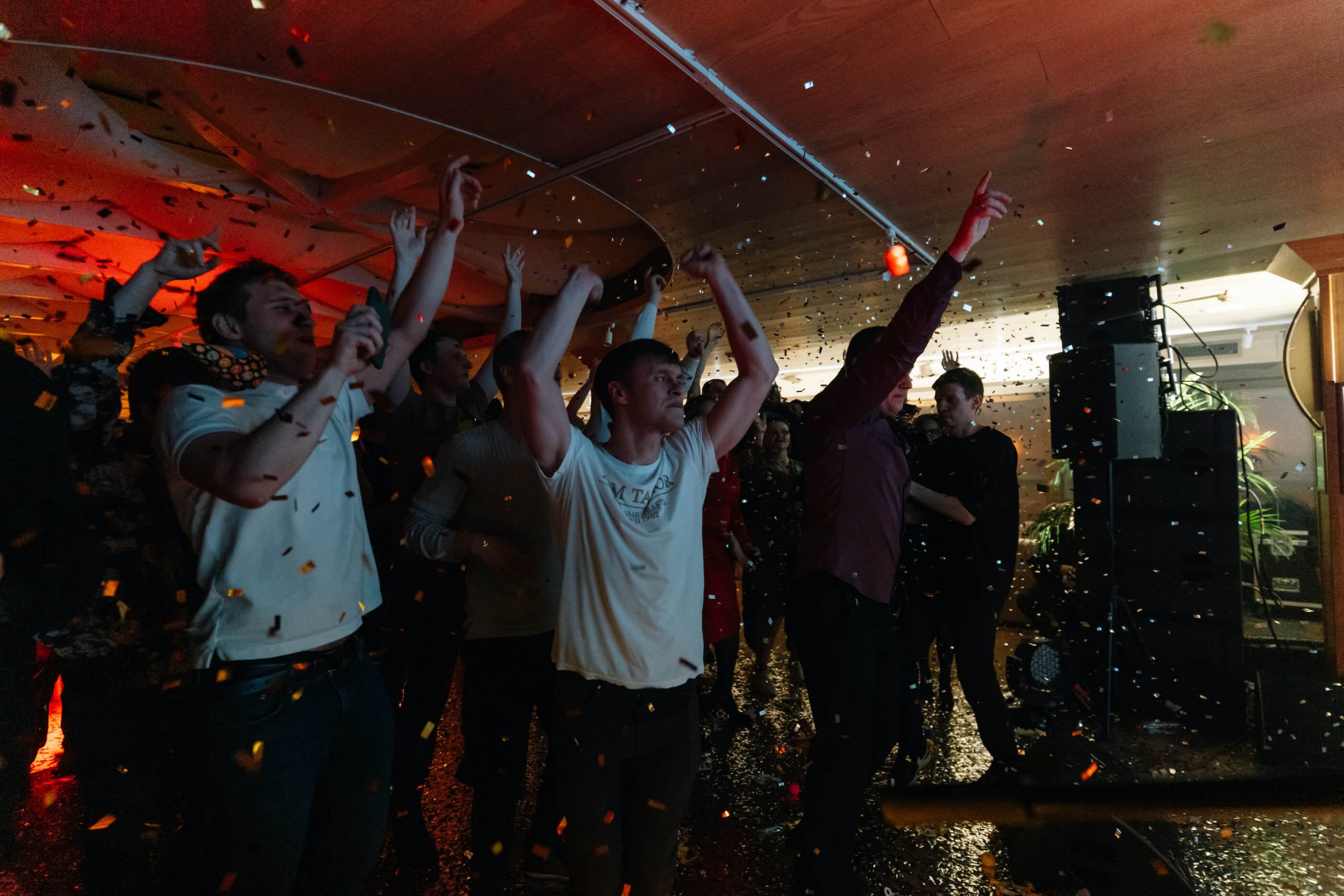 All 'Oscar' winners gather for a photo session after receiving their coveted awards.
Special Guests
Special guests at the event was Discoteka Avariya, a Russian band hailing from Ivanovo, Russia. Considered as pioneers of house music who have since oriented themselves into a more mainstream pop movement, the band added an electric element to the evening, with all employees taking to the dance floor with aplomb!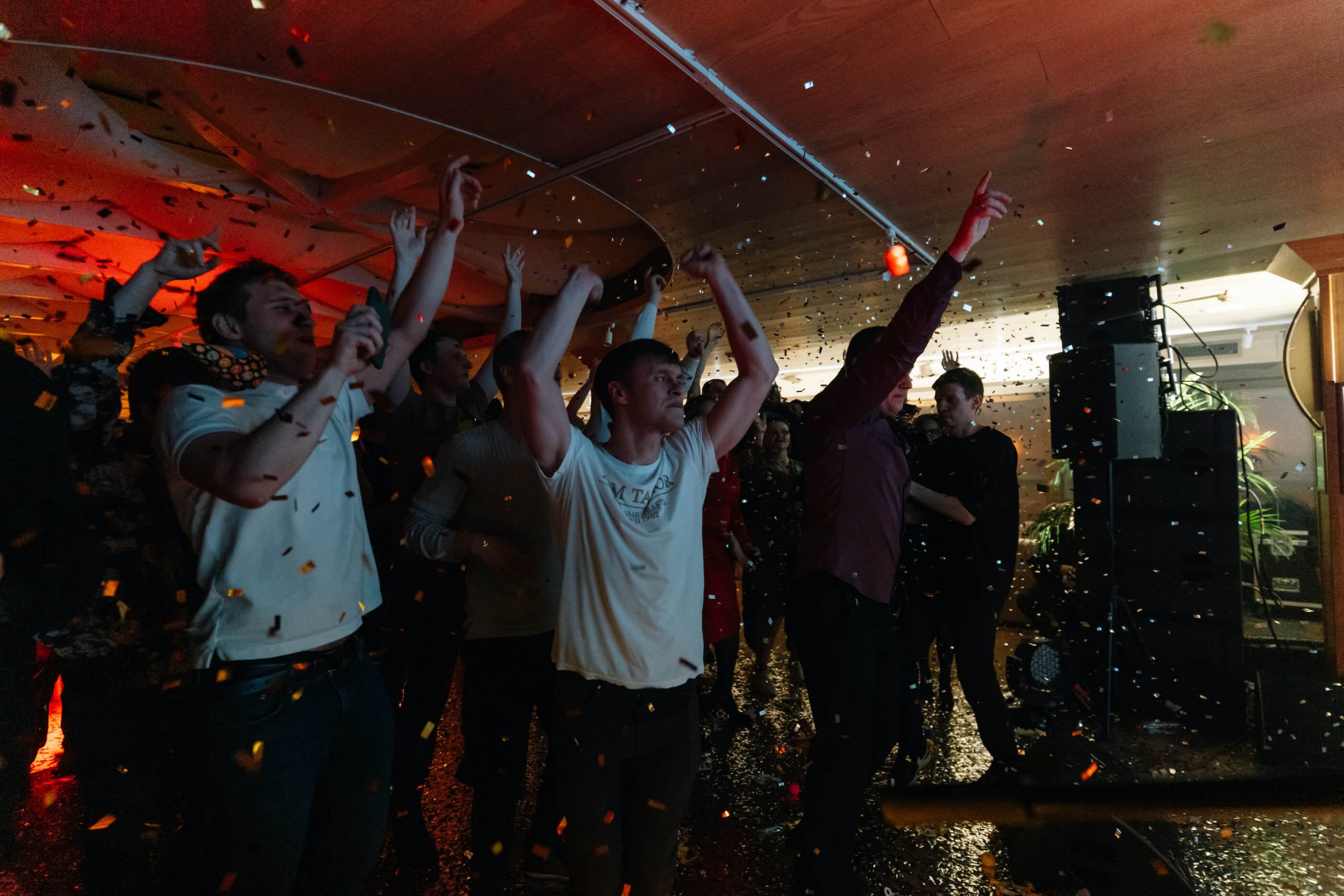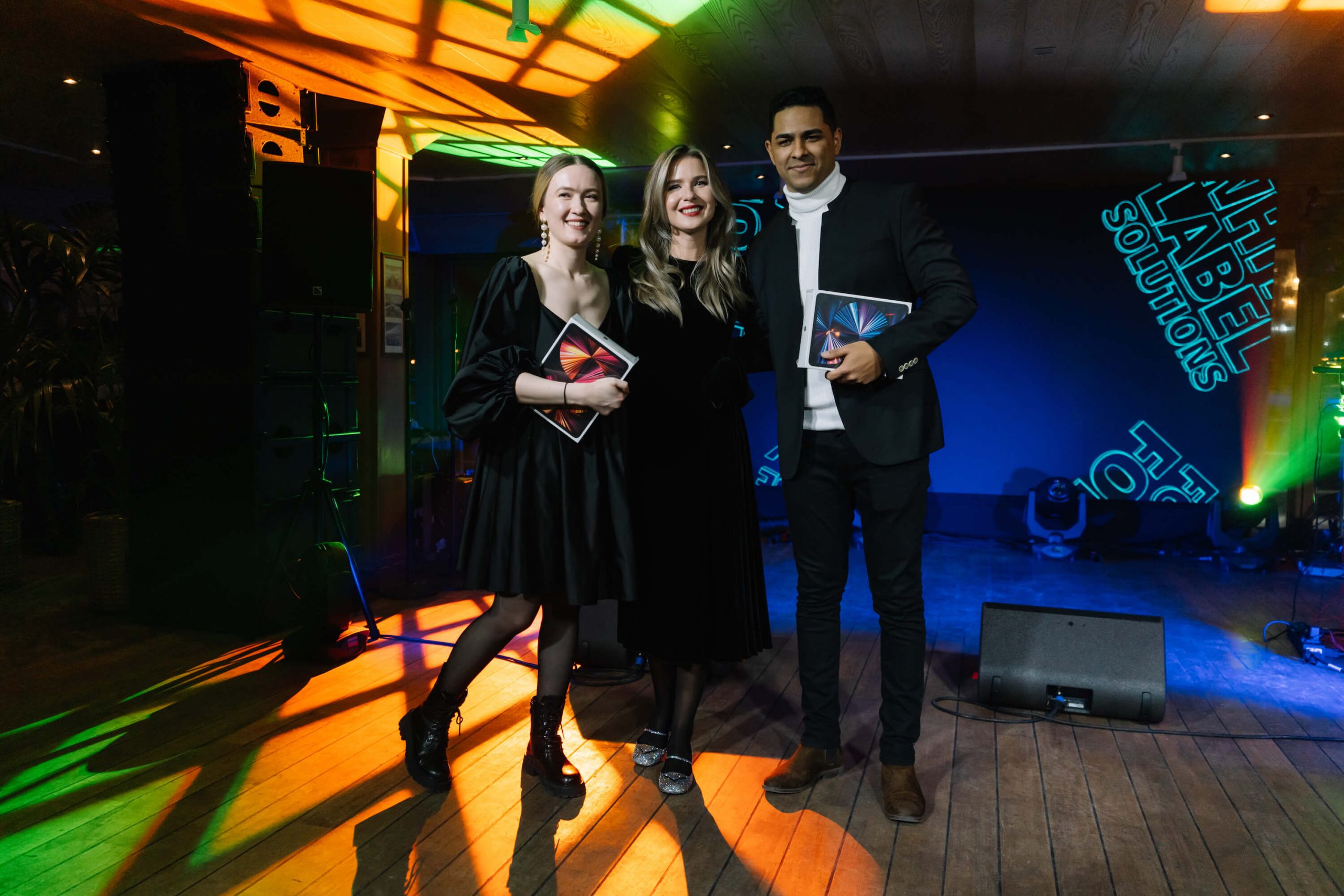 The multi-talented B2Broker team is never shy to show off their skills!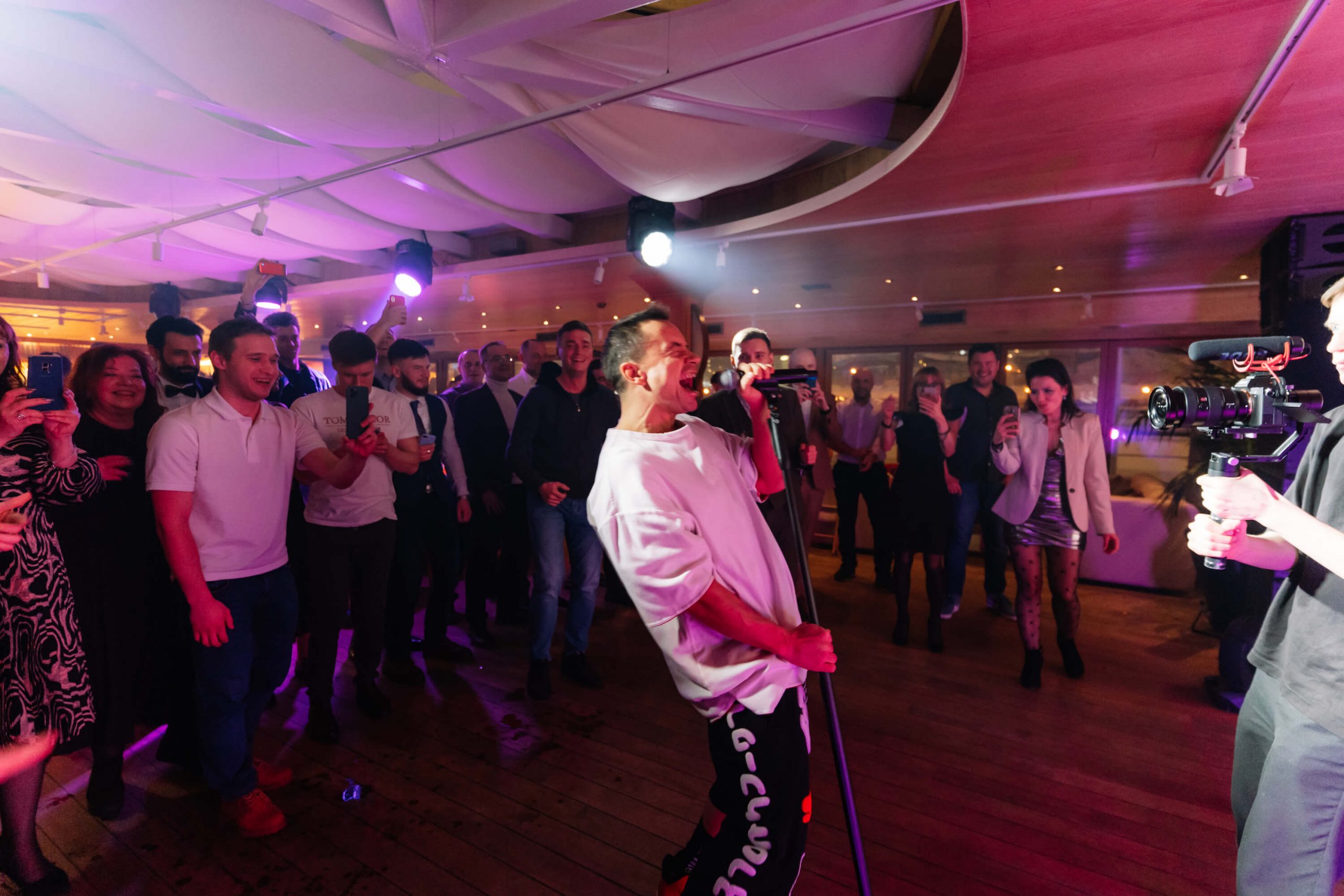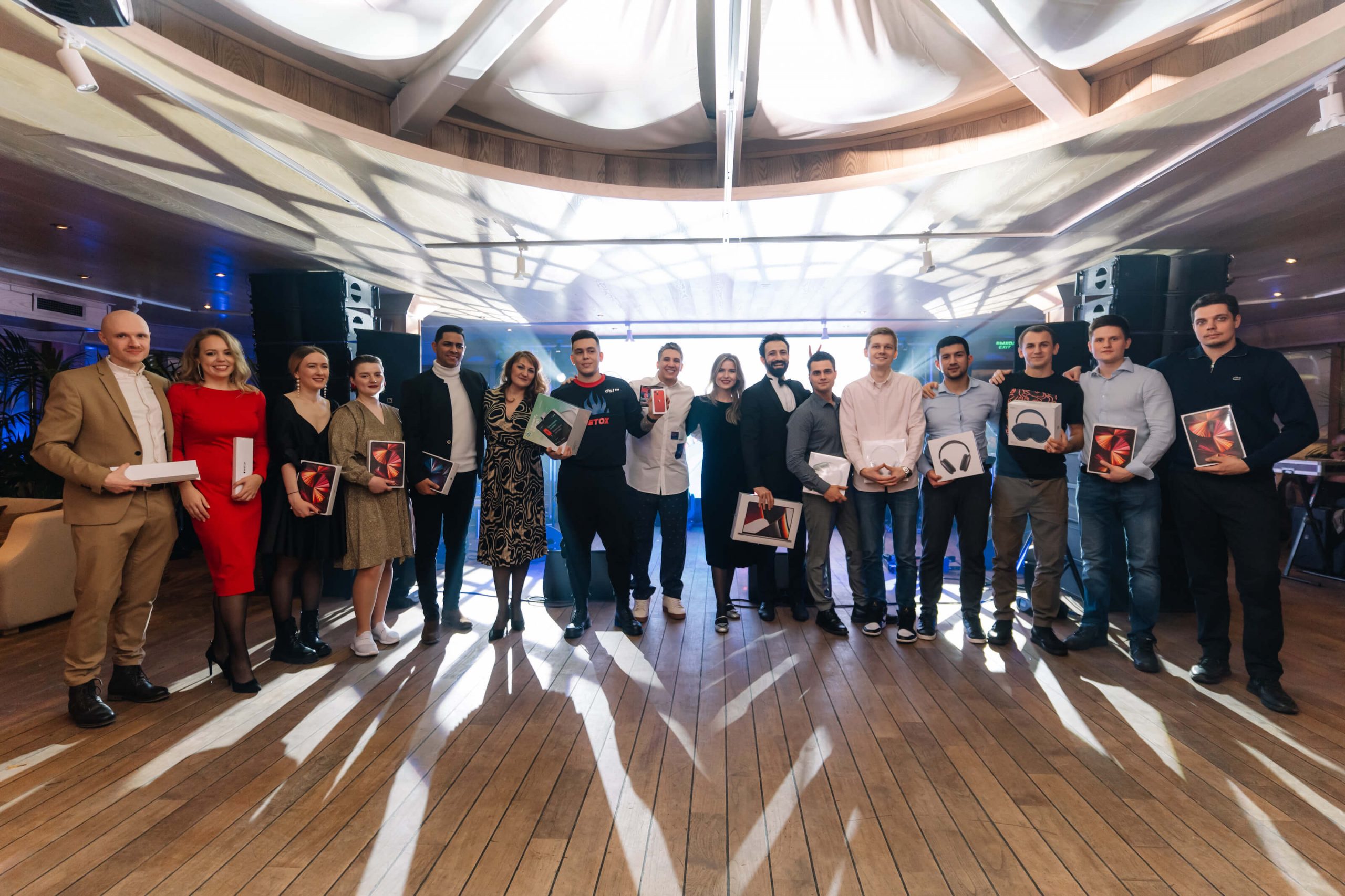 The B2Broker Moscow team gives it up for Discoteka Avariya!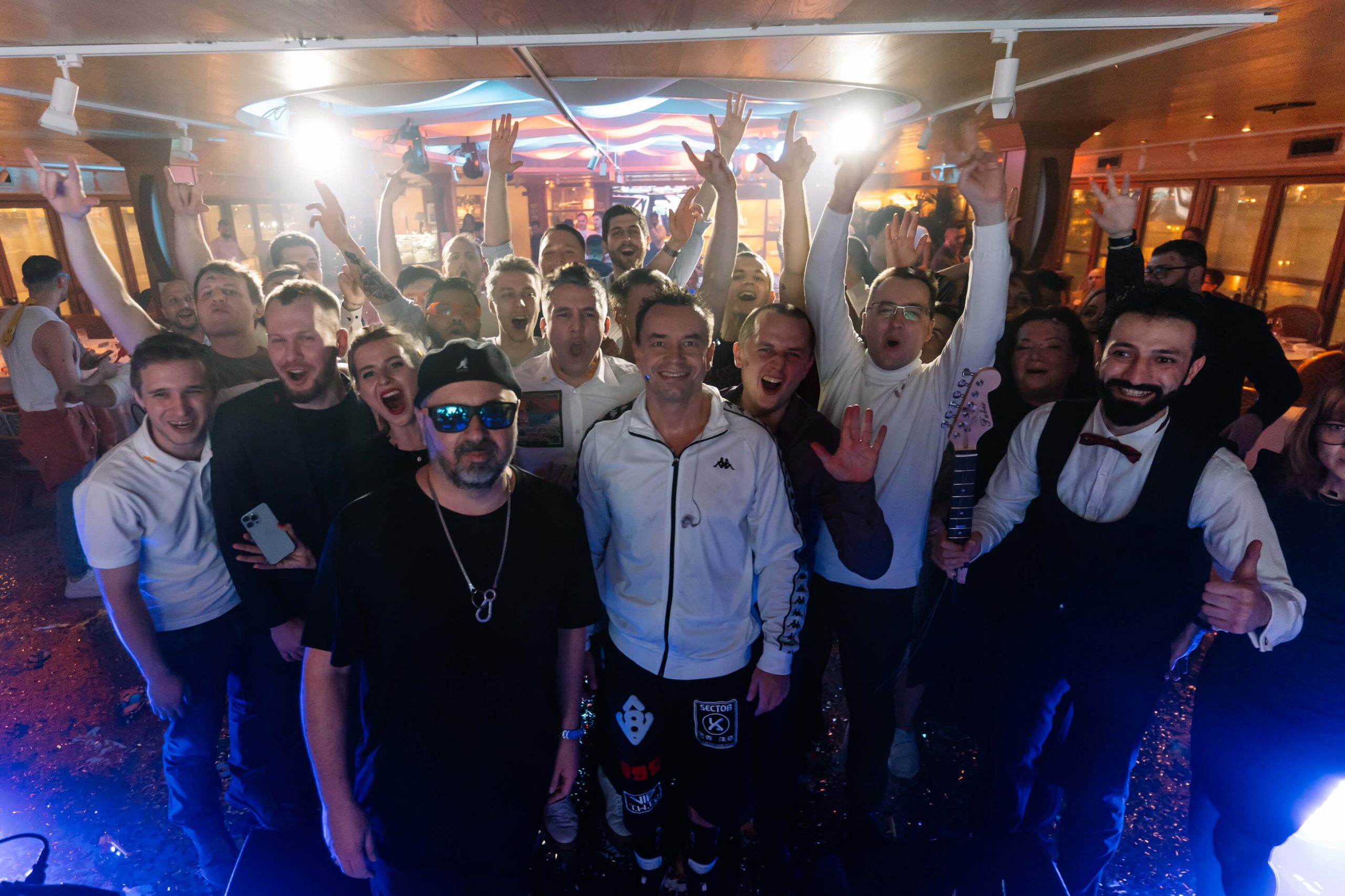 The Moscow team waves goodbye to 2021 and cheers for an even better 2022!
Fireworks Display
No event is complete without a firework display and this special evening was no exception as staff gathered to watch the colourful array that adorned the skies of Moscow!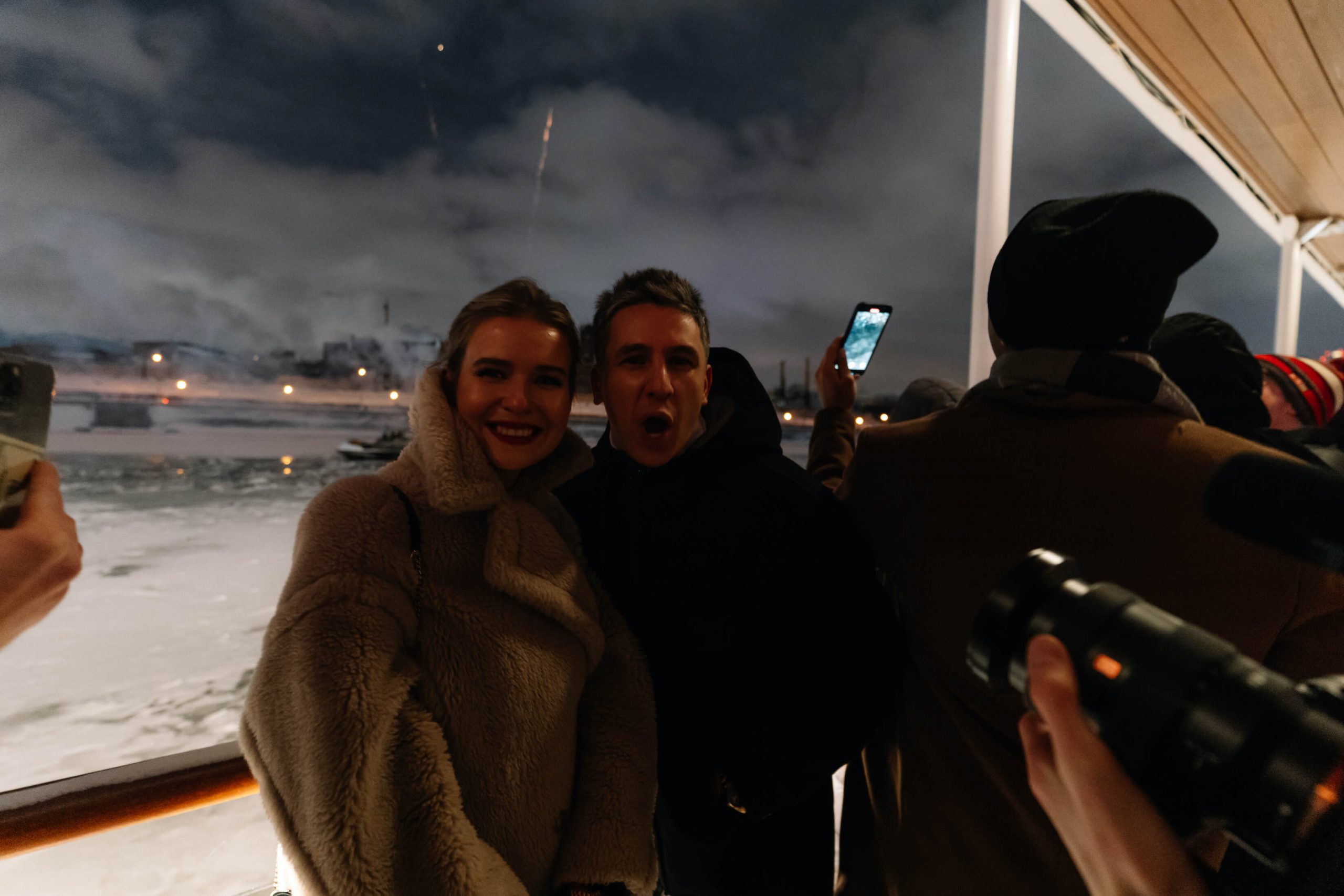 CEO Arthur Azizov and COO Evgeniya Mykulyak await the firework display in anticipation!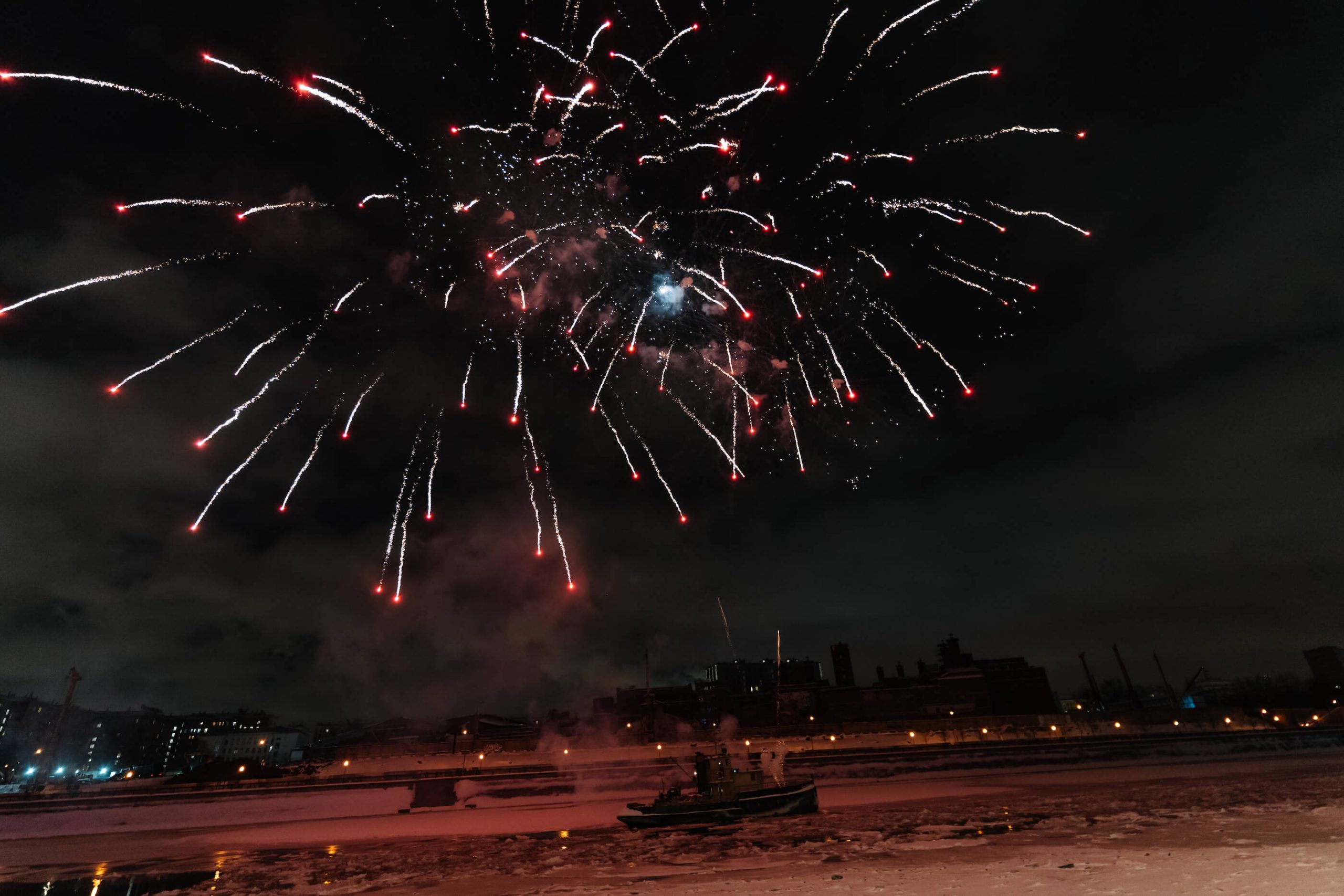 Fireworks adorn the Moscow night-skies!
Conclusion
There's only one way to celebrate and while B2Broker Corporate Parties are renowned for their decadence, they are hosted as a big thank you from the management to its employees for all the hard work that has taken place throughout the year and in recognition of their dedication and commitment to the company. Each corporate party went down a storm with employees. A thoroughly enjoyable time was had by everyone who couldn't disagree that it was a night to remember!
Another year may be over, but a new one has just begun, with exciting times ahead as we look forward to even more pioneering developments from B2Broker!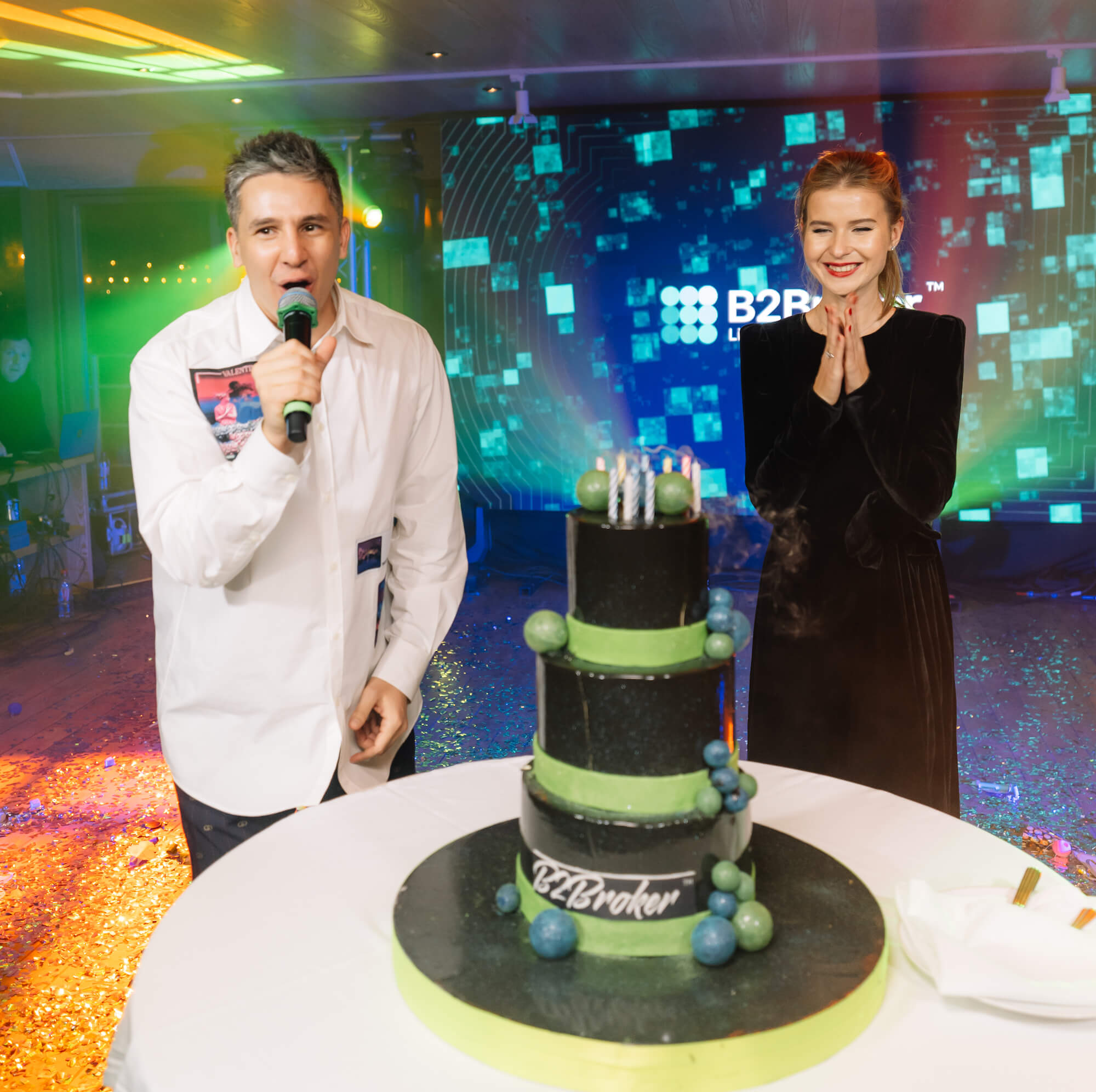 COO Evgeniya Mykulyak cannot wait to dig into that cake!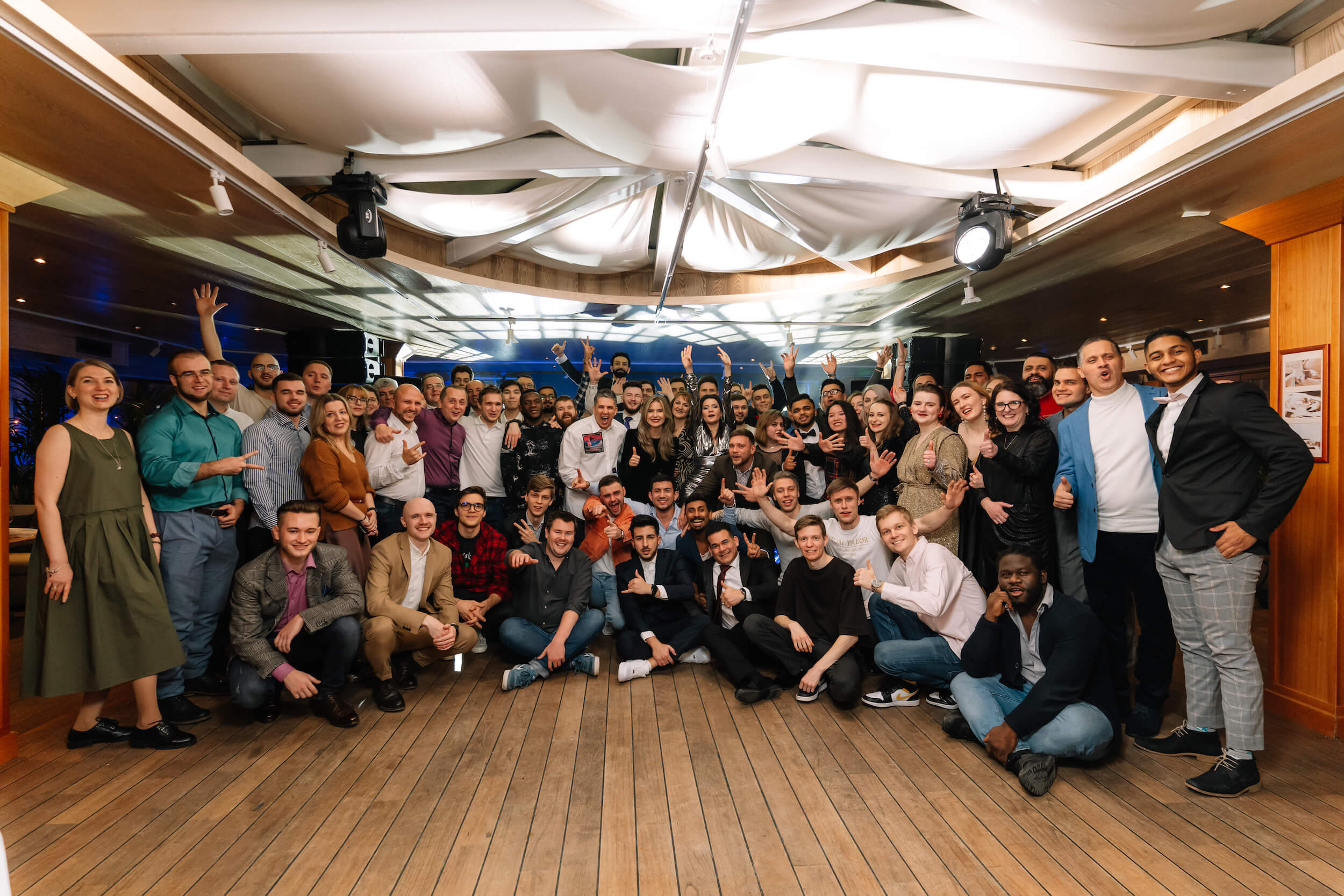 The B2Broker team wishes everyone a happy new year for 2022!