B2Broker Joins League of Business Champions: Plays in Company Friendship Football Match
Author: Iskander Ziyanurov
22.09.2021
Employees at B2Broker are always excited to say the least when it comes to taking part in corporate events, with football matches being a firm favourite. Last weekend, another "friendly" took place, with the team heading off to a nearby football pitch for the kick-off. B2Broker regularly plays around the Moscow area over most weekends and the matches have proven a great way for staff members to build team camaraderie. This time around, however, B2Broker ramped up its game to the next level by joining a local league!
B2Broker Joins the League of Business Champions
B2Broker is happy to have joined the League of Business Champions, the largest corporate sports movement in Russia. Its structure includes corporate championships in popular sports such as football and has built such a high profile that over 250 corporate teams compete in various sports at the same time. 72 of these companies participate in the football league including B2Broker, Kaspersky, Sberbank, Hyuhtamaki and many other big names who regularly convene to play against each other. Check out the League of Business Champions here: http://football.businesschampions.ru/
Fostering Team-Building
A close-knit team is the key to the success of any company and while creating such a team is fairly easy, not everyone succeeds in practice. Here at B2Broker, we highly appreciate the importance of corporate culture in terms of company development and like many other big companies, we have come to the conclusion that corporate sports are one of the most productive motivational influences on employees. For our employees, it provides the opportunity to play with opponents of their own skill level and build relationships with active colleagues, at the same time as encouraging a healthy lifestyle and strengthening internal communications.
These elements were the thinking behind our decision to join the Business Champions League so that we could develop corporate sports within our company further. To this end, B2Broker also decided to hire a team of professional players - a young team of players who are skilled footballers, along with a professional coach. Not only will this help us promote the company, but it gives the players a chance to excel in their field and for us to provide them with an opportunity to build their future in the game.
So far, the team has completed several training sessions and played its first match against our B2Broker office team who not only thoroughly enjoyed the game, but also managed to improve their skills while playing against future stars in the making!
Corporate Culture
Founded in 2014, B2Broker currently has over 230 employees and has always taken its employees' job satisfaction to heart. The founders firmly believe that investing in their staff, which includes participating in a range of activities including training, corporate events and entertainment, enables each individual to strengthen their skills and commitment to the company.
B2Broker has come a long way since its inception and comprises a highly talented, diverse team which is happy to share with the outside world its positive working culture, both within and outside the office.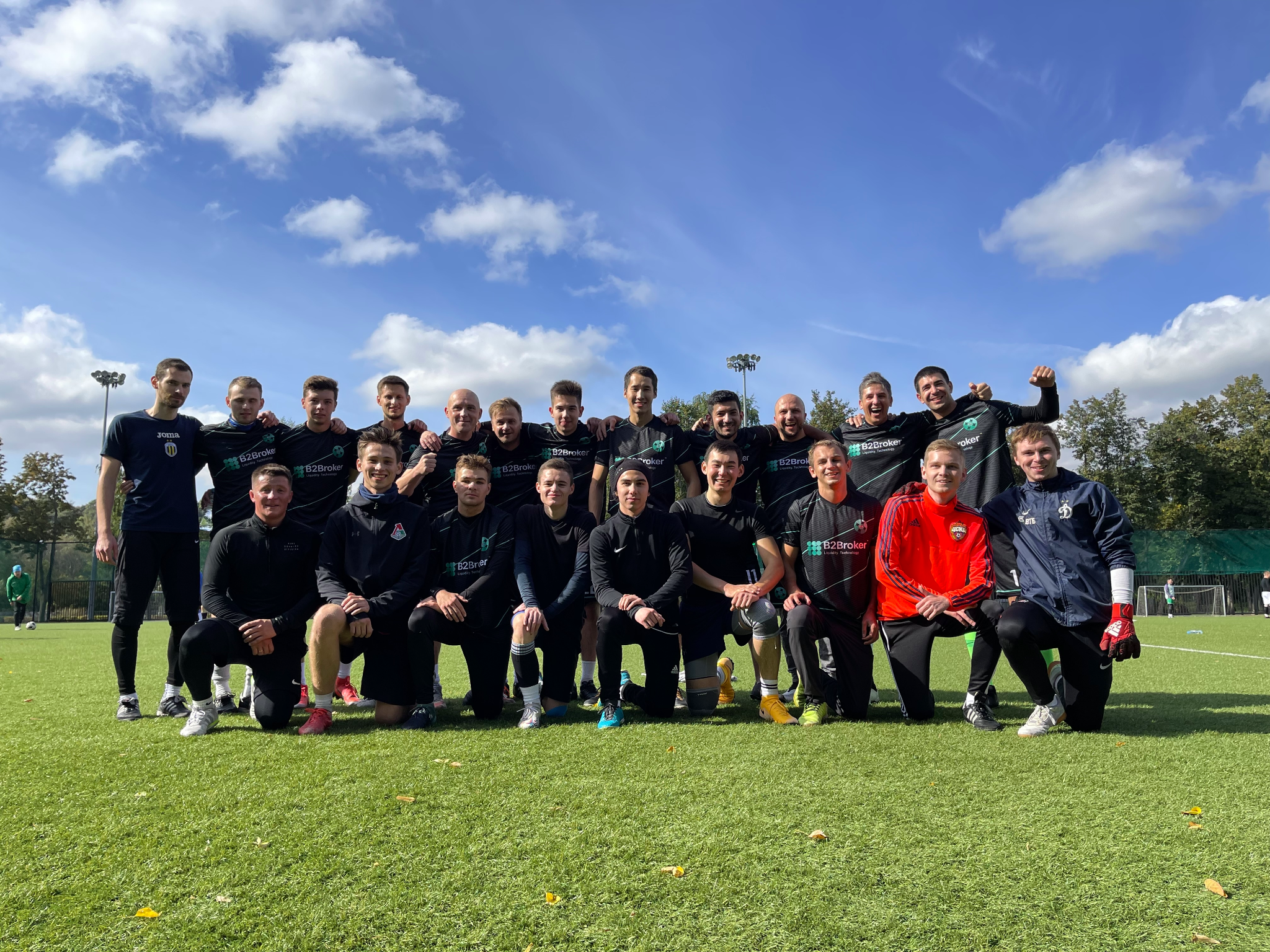 Members of the B2Broker professional and staff teams.