We are excited to announce our upcoming webinar on "How Crypto Processing Works and How to Start Using Crypto Payments?" which will be held in Spanish at 20:00 (MEX), 21:(COL) on 6 April. Join us and learn from experts about this fascinating and rapidly advancing field as we provide a comprehensive overview of crypto processing technology.
Agenda
Webinar attendees will be presented with a comprehensive overview of cryptocurrency payments, beginning with exploring the various processing models available. Following this, our experts will discuss the infrastructure behind cryptocurrency processing and some of the challenges and pitfalls that can arise when incorporating these new payment methods into your business. Finally, they will cover user experience cases to illustrate best practices when implementing cryptocurrency payments.
Our Speakers:
We are thrilled to have Yoandris Rodriguez and Pamela Linaldi join us for our webinar on crypto payments. As the VIP Client Manager and Business Development Manager, they bring a wealth of knowledge and experience in customer relations. With fluency in English, Spanish, and Portuguese, they are sure to provide invaluable insights and advice for our audience.
About B2BinPay
B2BinPay is a comprehensive, secure B2B solution that enables businesses to accept payments in multiple cryptocurrencies easily. Its intuitive interface and advanced fraud prevention capabilities simplify cross-border payments while helping companies reduce operational costs and time delays associated with traditional payment methods. B2BinPay supports various tokens, benefiting users with low processing fees and fast, reliable payments.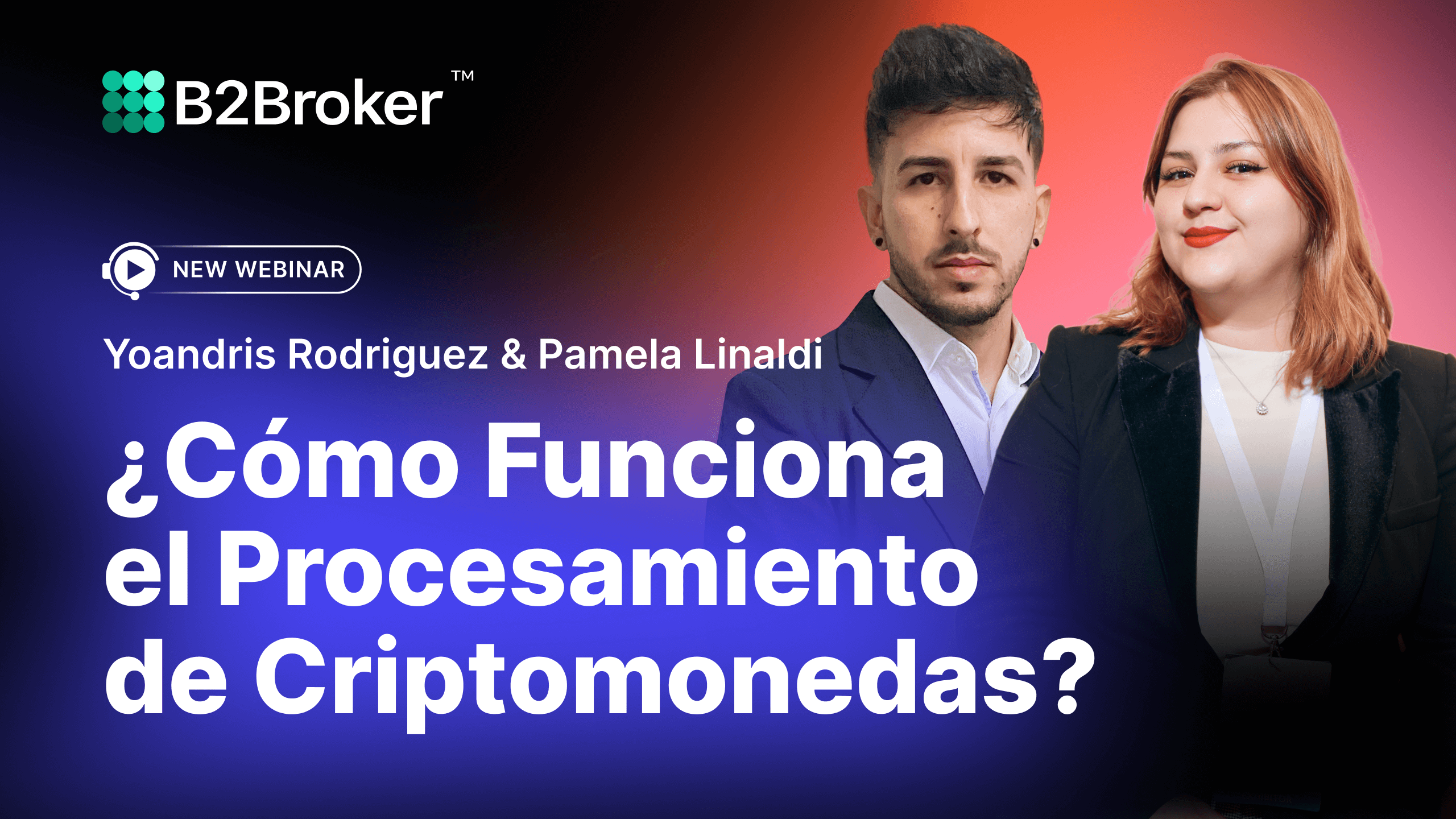 54:16
¿Qué es el Procesamiento de Criptomonedas y Cómo Comenzar a Usar Criptopagos?
A los asistentes del seminario web se les presentó una descripción general completa de los pagos con criptomonedas, comenzando con una descripción de los diversos modelos de procesamiento disponibles. Nuestros expertos explicaron la infraestructura detrás del procesamiento cripto y algunos de los desafíos y obstáculos que pueden surgir al incorporar estos nuevos métodos de pago en su negocio. Finalmente, ejemplificaron las experiencias de los usuarios para ilustrar las mejores prácticas al implementar criptopagos.
加入我们的网络研讨会
我們提供廣泛的產品和服務以提高您的業務運營.在這裏查看…