احصل على سيولة العملات المشفرة من B2Broker!
المقالات
يونيو 13, 2017
محدث يونيو 18, 2021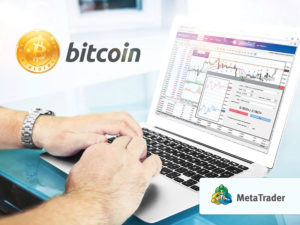 A couple of years ago, bitcoin was considered a currency of drug dealers and arms traffickers, while Ethereum was known only by a narrow circle of computer nerds. But things have changed. Now both kindergarten nurse in Hong Kong and a farmer from the Moscow suburbs are engaged in cryptocurrency trading. Interest to digital currencies as to financial instruments is growing rapidly, but only few brokers have them in their product range.
Following the trend, B2Broker launches a new project – cryptocurrency liquidity for brokers and institutional clients. We make trading Bitcoin, Ethereum and four other digital currencies safe, fast and convenient, just as trading traditional financial instruments.
Competitive trading conditions
Cryptocurrency liquidity from B2Broker allows trading six popular cryptocurrencies – Ethereum, Bitcoin, Litecoin, Dash, Peercoin, Namecoin – 24 hours a day, with the margin 33% and no swaps.
With the leverage 1:3 traders can use their capital more efficiently and make money on cryptocurrency movements. It's the same principle as with marginal forex trading: if Bitcoin exchange rate is $3000, you need to have at least $1000 in your account to buy it.
Unlike traditional financial markets cryptocurrency exchanges are open 24 hours a day and work without lunch breaks, holidays and weekends. It means that traders can buy or sell digital assets whenever they want: at sleepless night, after work, on Sunday and even during Easter holidays or on Christmas.
What's more, while buying cryptocurrency traders don't have to pay the swap, no matter how long they hold the position. In this respect bitcoin, Ethereum, Dash and other cryptomoney are similar to physical assets. Investors pay the commission only once when they buy the currency, then they may hold it for years, until they decide that the time is ripe to sell. The commission is 0.4% for retail clients with deposits from $10,00 and 0.3% for institutional clients.
Safety and convenience for traders
Traders love to have all their favorite instruments in one place. They prefer to work with trusted and reliable brokers and stay away from suspicious cryptocurrency exchanges with dubious conditions.
It is quite a job to deposit fiat money – dollars, euros, pounds, etc. – to the account on a cryptocurrency exchange. And it will cost you a pretty penny. Brokers make trader's life much easier: they have established procedures for depositing an account and withdrawing money through popular payment systems.
In addition, while trading cryptocurrency with a broker, traders buy or sell a contract, but not an asset itself. It means that they don't have to worry that it may be stolen. The broker warrants that the assets and stored safely.
Reliable and deep liquidity for broker
Cryptocurrency liquidity from B2Broker is as good as the liquidity for any other financial asset, and it can be easily integrated into any trade terminal.
B2Broker aggregates liquidity for cryptocurrencies from five major exchanges, thus creating a market depth. In other words, the broker will execute any client order, regardless of the size of the lot. That's what differentiates B2Broker liquidity from cryptocurrency exchanges where it might be difficult to find a buyer or a seller for the requested trade volume. You can test our liquidity both on live and demo accounts.
To add cryptocurrency to your product range, just connect liquidity via FIX API or МТ5 and МТ4 bridge and here you go. It is free for existing clients of B2Broker. If you are a newcomer, it will be provided under the standard conditions for White Label program.
"Cryptocurrency economy is a new economy. I'm sure that at least one percent of the monetary economy will be transferred to the crypto economy. It means the current coin market capitalization of $110 will become 30 times bigger", comments Arthur Azizov, CEO of B2Broker.
Speculative and investment interest in cryptocurrencies is growing rapidly, and there is no wonder. This market is tremendously volatile: since the beginning of the year, bitcoin has grown 192%, while Ethereum – the second popular cryptocurrency – added 3500%. Having cryptocurrency liquidity from B2Broker, brokers will be able to offer beneficial conditions and meet the growing demand for this financial instrument; they will create the new financial market with huge potential, to the benefit both to speculative traders and the whole blockchain community.
Please feel free to contact us: [email protected] or by calling +44 208 068 86 36