كيف يمكنني البدء في قبول المدفوعات بالعملات المشفرة؟
المقالات
فبراير 13, 2019
محدث يونيو 18, 2021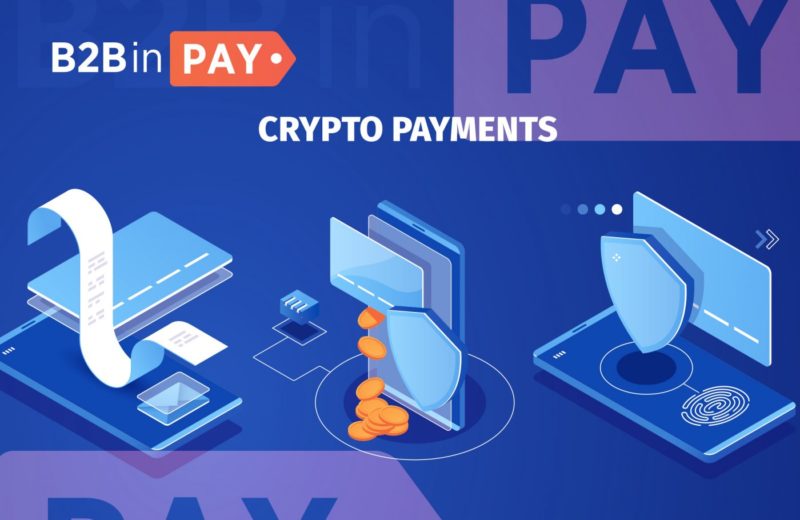 Why Businesses Should Accept Cryptocurrencies
There are several good reasons for allowing your customers to pay with cryptocurrencies and there are a great number of advantages to be enjoyed by adding this mode of transaction to your payment methods. Businesses should consider adding them to their payment method portfolio not only to offer their existing customers new ways of paying, but to gain access to new customers who choose to use cryptocurrencies to pay for goods and services. It goes without saying that they are also an ideal way to help boost your revenues and are thus al win-win situation that businesses cannot afford to ignore. There are further benefits. Accepting
crypto payments
allows customers a discreet method of payment, payments that are secure and stored indefinitely on the blockchain ledger and a decrease in costs that are associated with other payment methods such as credit cards. Crypto payments are not subject to strict regulation by сentral banks, governmental institutions and tax authorities, so they have no control over them. In addition, contrary to other payment methods, once a crypto payment has occurred, it is not possible for it to be reversed, and of course, there are no chargebacks.
How Are Cryptocurrency Payments Enabled?
Cryptocurrency payments are enabled via a
cryptocurrency payment gateway
i.e. the technology that enables businesses to accept transactions in cryptos including Bitcoin, Ethereum, Litecoin, Ripple, and Bitcoin Cash and a large range of others. A cryptocurrency payment gateway allows businesses to automate these payments and provide a variety of other tools and reports designed to make the entire process as fast and convenient as possible. Such a platform enhances the payment process by reducing the number of intermediaries involved. By using blockchain technology, payments are highly encrypted and are more secure than traditional online payment gateways. Furthermore, global transactions in multiple cryptocurrencies are enabled at a fraction of the cost. Smart contracts are used to negotiate and close payment agreements between the parties involved in the transaction which in turn are used to verify the accuracy of a payment, prior to forwarding it to the appropriate counterparty. Smart contracts also increase the transparency of the process and add a layer of security, providing businesses with peace of mind when implementing a decentralised payment gateway. In addition, users will feel more comfortable and are more likely to use a payment platform if they feel their payments are safer from attacks. Cryptocurrency payment gateway, B2BinPay, is one of the main players in this space, facilitating blockchain payments worldwide.
More About B2BinPay
B2BinPay is a leading cryptocurrency payment solution which enables businesses across the globe to send, receive, store, exchange and accept cryptocurrency payments online, safely and securely at a low cost. Many forex brokers, cryptocurrency exchanges, hedge funds, online stores and other merchants have chosen B2BinPay to enable cryptocurrency payments via a blockchain based payment gateway to fulfill the growing demand in the market.
How B2BinPay Works
With B2BinPay, global transactions between parties are possible for a much lower cost than regular online payment gateways. A high level of automation and transaction speeds of under 20 seconds makes this method of payment favourable when compared with analogue payment gateways which can take several days. And that's not all – with B2BinPay, connection is possible in less than an hour via a single API. Set up and integration of the B2BinPay platform, meanwhile is very straightforward. With B2BinPay, there are also two payment methods- crypto/crypto and crypto/fiat. With crypto/crypto, if the client pays in cryptocurrency, you receive cryptocurrency in your crypto wallet. With crypto/fiat, if the client pays in cryptocurrency, you receive fiat currency (USD, EUR) to your balance.
Solutions for Merchants
Accepting bitcoin and other cryptocurrencies is straightforward and very easy. B2BinPay allows any business to securely and effectively send, receive, store and exchange and accept crypto payments online. Features include no recurring fees or hidden charges, low processing fees of 0.5%, downloadable reports, real time balance and transaction history and secure checkout.
Solutions for Enterprise Clients
Enterprise clients get to benefit from a highly secure, reliable and scalable wallet from one of the industry's most reputable cryptocurrency payment providers. Features include automatic withdrawals for your client, secure API and sandbox environment for your development team, 888+ coins and tokens supported, advanced real-time reports and 24/7 technical support in 6 languages. As well as being able to accept popular cryptocurrencies including bitcoin, bitcoin cash, ethereum, litecoin, dash, ripple, neo, nem, monero, B2BX and any ERC20 token, you get advanced reports with full transaction history, secure API, two payment modes; instant and daily payouts and 24/7 technical support in Chinese, English, Spanish, Russian, Arabic and Greek. B2Broker's cutting-edge financial services technology gives you access to the cryptocurrency markets. Our goal is to facilitate crypto payments to everyone across the globe, wherever they are located! For more information about B2BinPay, click here:
b2binpay.com
or contact us at:
[email protected]
*B2BinPay is powered by B2Broker, a world-leading liquidity and technology provider.