لماذا لا يوجد وقت أفضل لبدء وساطة الوايت ليبل
المقالات
مارس 27, 2020
محدث يونيو 18, 2021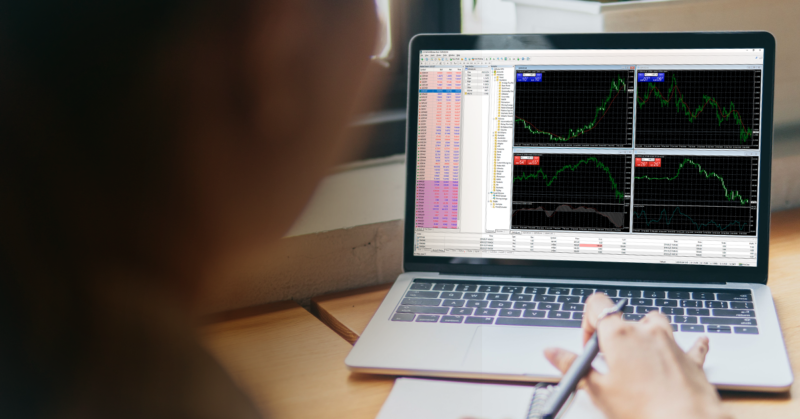 Opening a brokerage business has become an even more attractive proposition than ever before. Recent events have positively impacted on online trading such that it is now reaching greater heights than ever before while fuelling the demand for Forex and crypto-related services from brokerages to cater for these needs. The potential for creating a lucrative business has never been more evident and is reflected in the recent upsurge in demand for B2Broker's white label solutions. This is the best time to capitalise on an already popular trend. B2Broker is on hand to help those who want to take advantage of these favourable conditions by providing the opportunity to set up their own brokerage business starting today.
What is a White Label Solution?
So what is a white label? A white label is essentially an agreement to market another broker's trading platform as their own. They are ideal for those looking to set up a Forex or Cryptocurrency broker and establish their own brand in the industry. With a white label, the broker or technology provider provides the whole solution including the trading platform and back-office support, while allowing the company to have its own brand. As white labels earn from the trading volume of their clients, they function in a similar way to a regular brokerage. A white label is a much cheaper way to launch a brokerage business since you get help with all aspects, including providing the latest technology, legal aspects, building a website and marketing programs. You can also launch quickly, usually in a matter of weeks with regular support, avoiding the setup and running costs of a full dealing business model. A white label allows you to run your own independent brokerage and be in control of your own business. The benefits of a white label brokerage are therefore numerous. You get access to a whole range of technology and assistance without having to undergo the enormous task of opening a brokerage by yourself!
Establish a Successful Brokerage
White label brokers can establish themselves as a major force in the market and many choose to do so by working with a reliable technology provider that has the know-how and experience to help them ensure their future business success. B2Broker, as one of the leading white label technology providers, offers MT4/MT5 solutions that are sought by brokerages across the globe. Its white label solutions enable brokerages to choose from a variety of options which include:
Branded MT4/MT5 trading platforms including mobile apps
800+ trading instruments, 7 asset classes
Configuration of trade groups for your type of account
Configuration of trading instruments and commission for them
Single margin account for STP group accounts
MT managerial terminal accounts
Automatic advanced daily HTML report with all parameters configured to personal specifications
Forex, CFD and crypto liquidity with a wide variety of trade tools
Ready-made integrations: multi-level IB solution, single-level IB solution, PAMM/social trading platform, Trader's room, payment gateway & cryptocurrency payment gateway
White Label service provided on our MT4/MT5 servers in Equinix NY4 (New York)
Management and maintenance of all equipment, infrastructure and software in data centers excluding 3rd parties
24/7 technical support in 8 languages (English, Chinese, Spanish, Arabic, Persian, Urdu, Russian & Greek)
B2Broker white label solutions are more in demand than ever. They provide a sensible and cost-effective way for the business-savvy to set up a successful and potentially-profitable brokerage business, hassle-free. B2Broker can deliver a solution directly to you in 3 weeks so you can take advantage of the latest trends and huge profit-potential in the industry. Chat to us today by contacting us by
[email protected]
in the first instance.