Publicaciones
Videos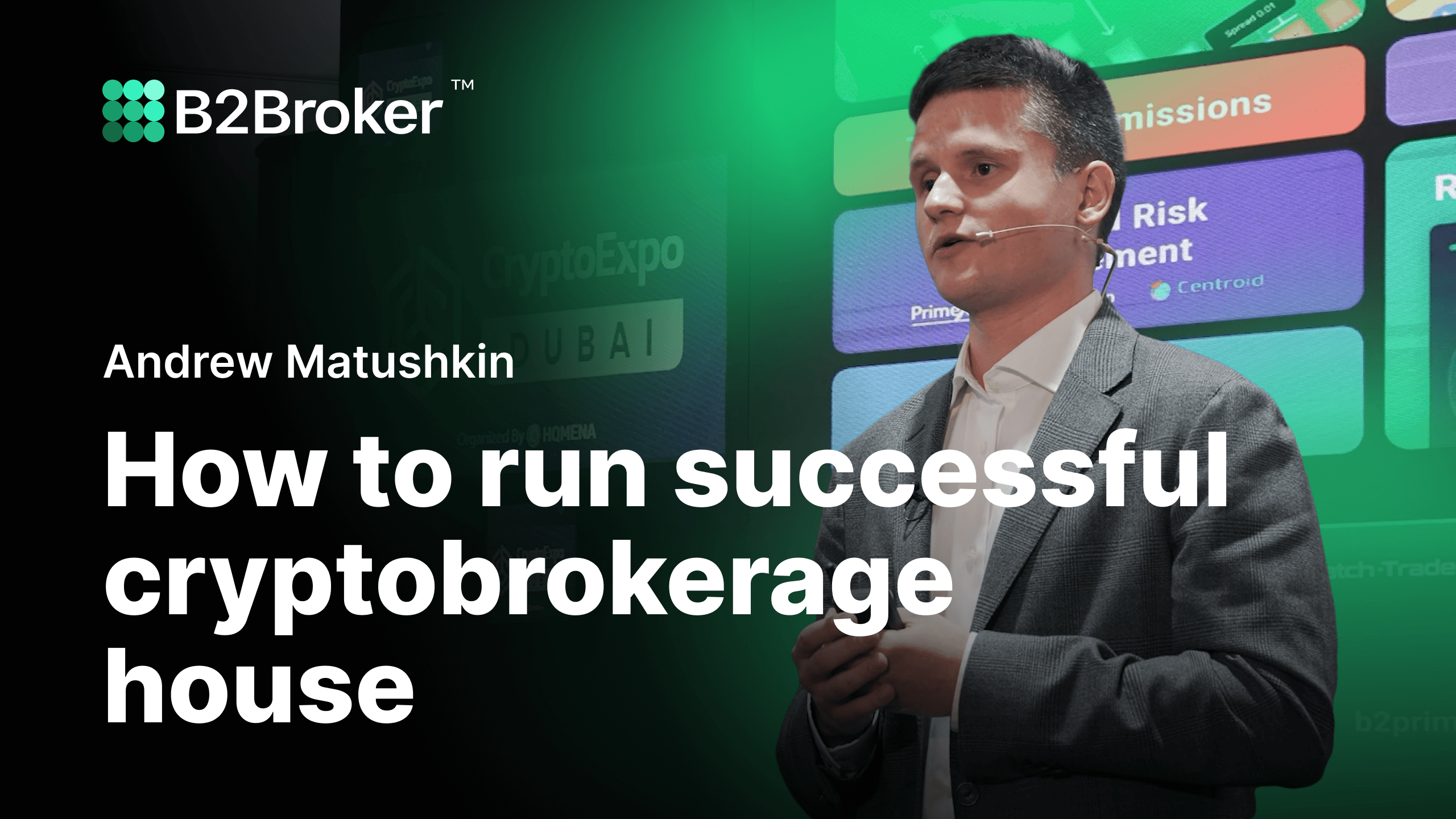 28:53
Crypto Expo Dubai 2023 | Broker vs. Exchange. How to Run a Successful Crypto Brokerage House
Join Andrew Matushkin, Head of Global Business Development at B2Broker, for his keynote speech where he explains the difference between Brokers and Exchanges, discusses essential elements of a crypto brokerage, explains liquidity aggregation, and reveals how B2Broker's solutions can benefit your business. Learn what it takes to run a successful crypto brokerage house and get the most out of your operations!
16.03.2023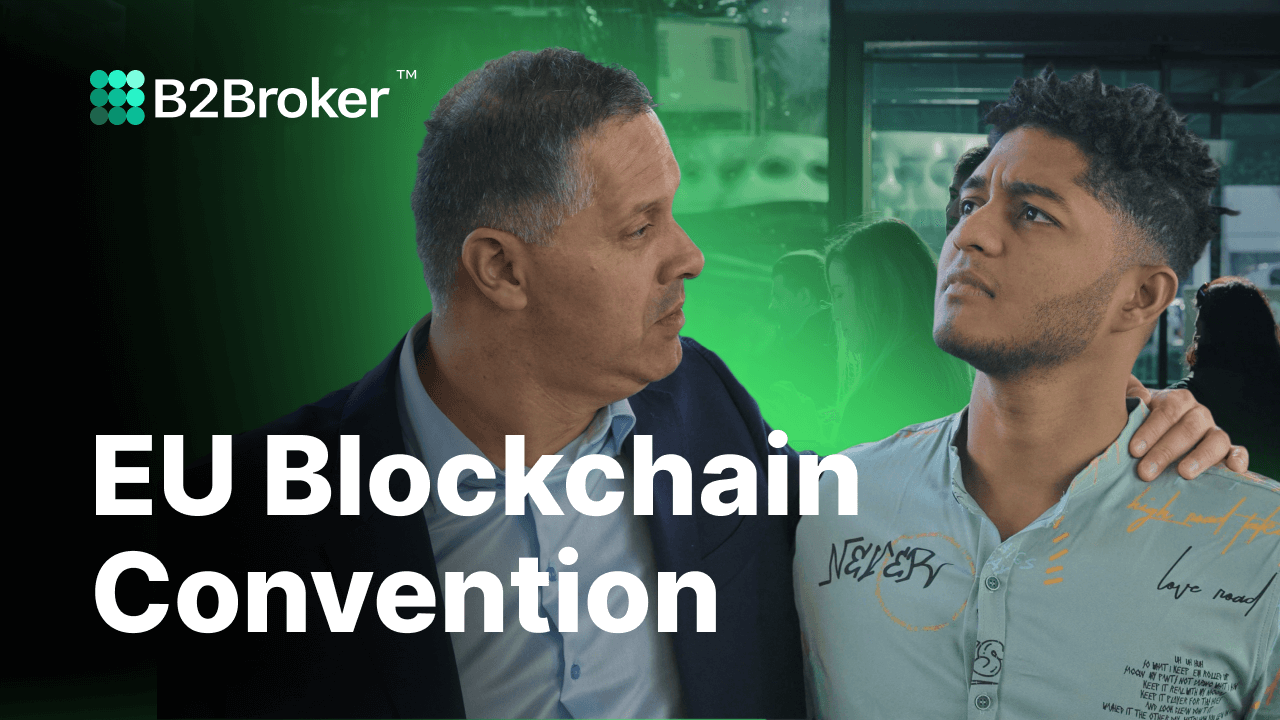 03:40
Journey to the EU Blockchain Convention: The Story of 'La Leyenda'
When a mysterious man appears in front of an unsuspecting soul in a bar, he brings with him the promise of something special: "La Leyenda ." Follow this mysterious figure as he leads his unwitting companion to the EU Blockchain Convention in Spain, where a chance meeting with B2Broker awaits.
07.03.2023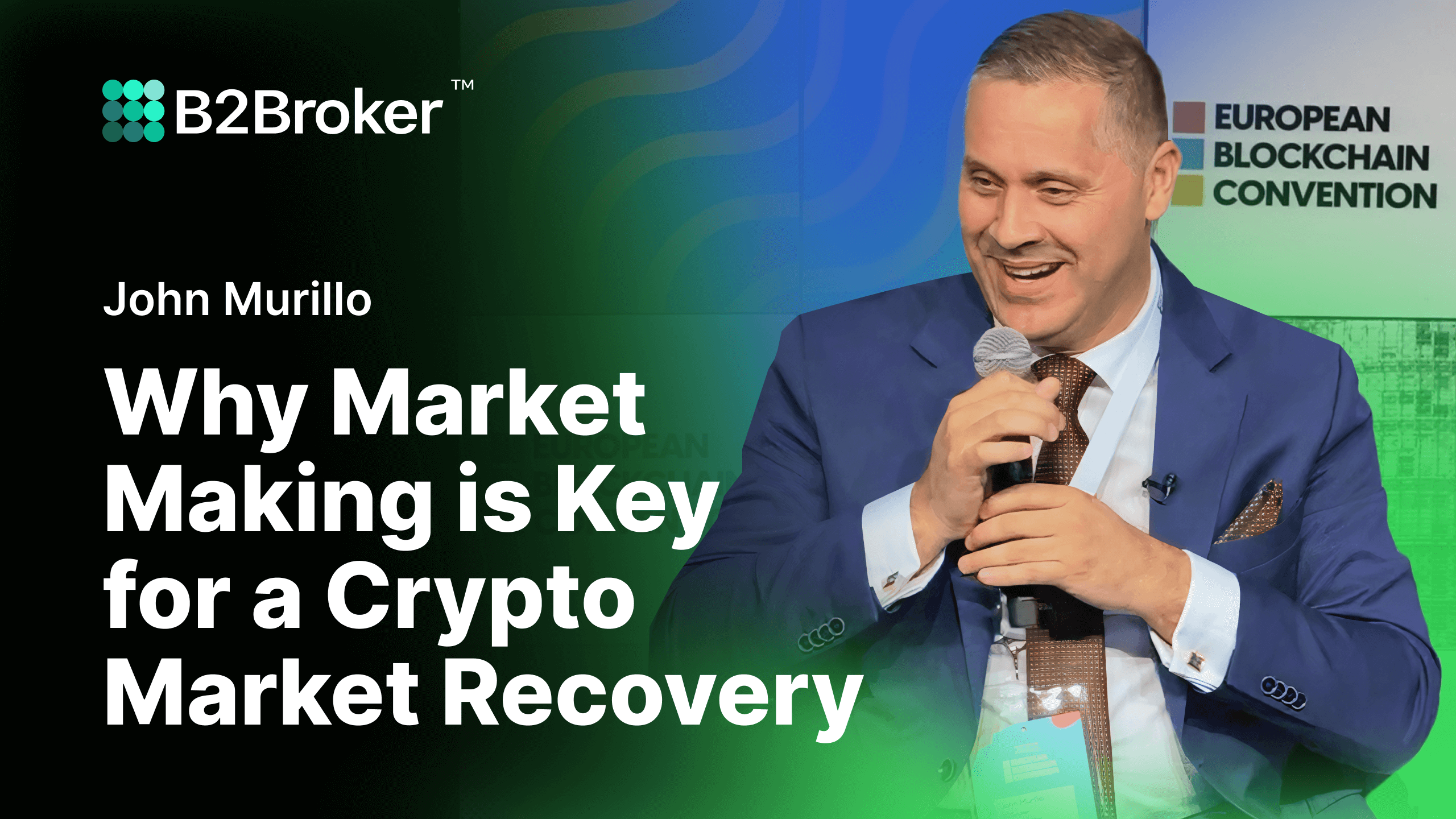 46:12
EU Blockchain Convention Spain | Why Market Making is Key for a Crypto Market Recovery
B2Broker's Chief Dealing Officer John Murillo joined a panel of industry experts to discuss why market making is critical for the recovery of the crypto markets. With an analogy of market makers being like bartenders at a high-tech cocktail party, panelists explored the role of these entities in keeping the market orderly and liquid. Speakers also addressed the differences between traditional and crypto markets and how market makers can help bridge that gap. Watch now and learn about how market makers drive the crypto industry forward! x
28.02.2023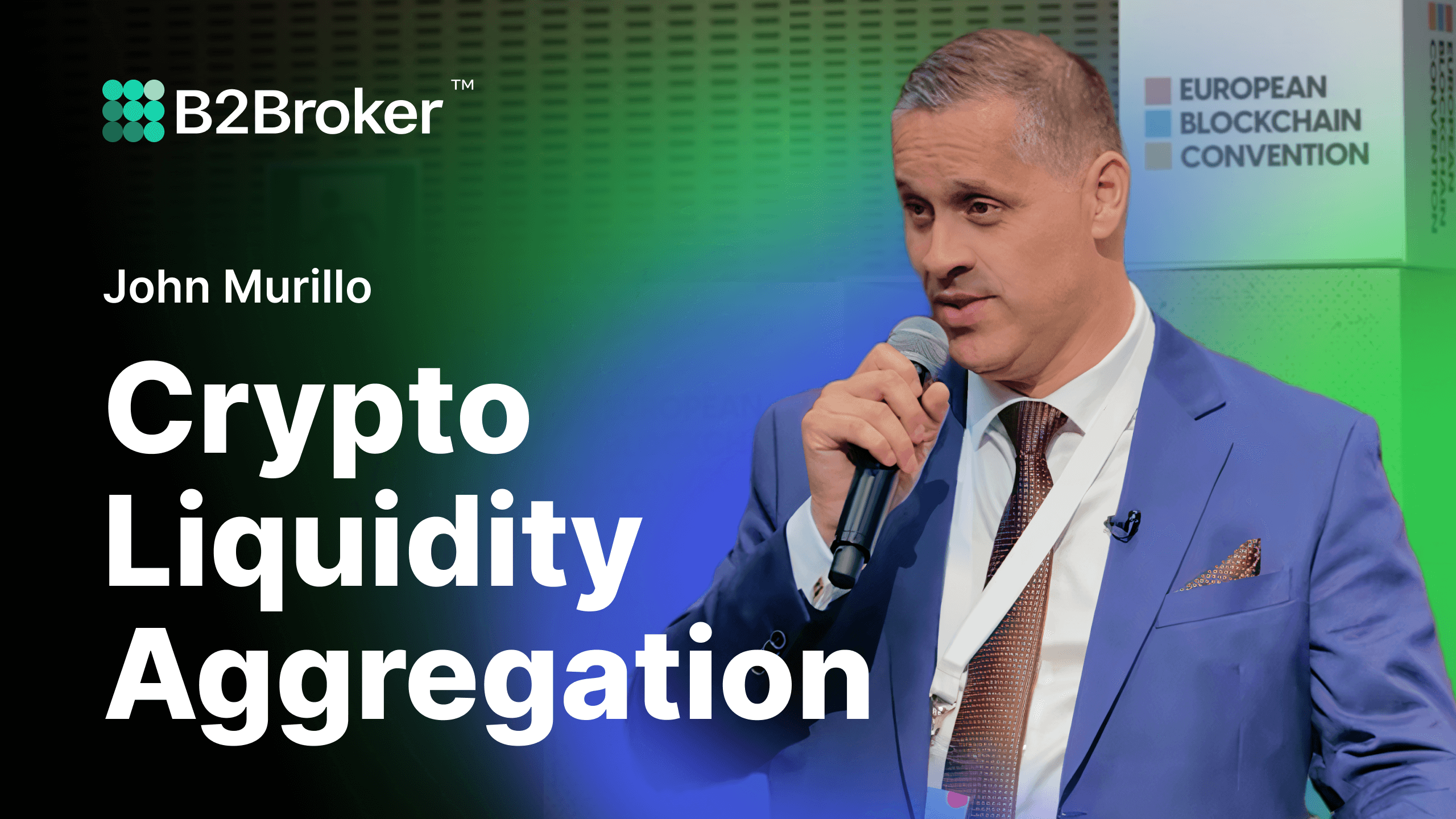 12:21
EU Blockchain Convention 2023 | Crypto Liquidity Aggregation
B2Broker's Chief Dealing Officer John Murillo dives deep into the current crypto liquidity aggregation and distribution landscape. He explains the growing popularity of crypto derivatives, how liquidity aggregation and distribution works in the crypto trading industry and elucidates B2Broker's unique business framework and advantages of its Prime Brokerage model for crypto derivatives. Additionally, he outlines the benefits of B2Broker's spot liquidity distribution and institutional Prime-of-Prime margin liquidity.
23.02.2023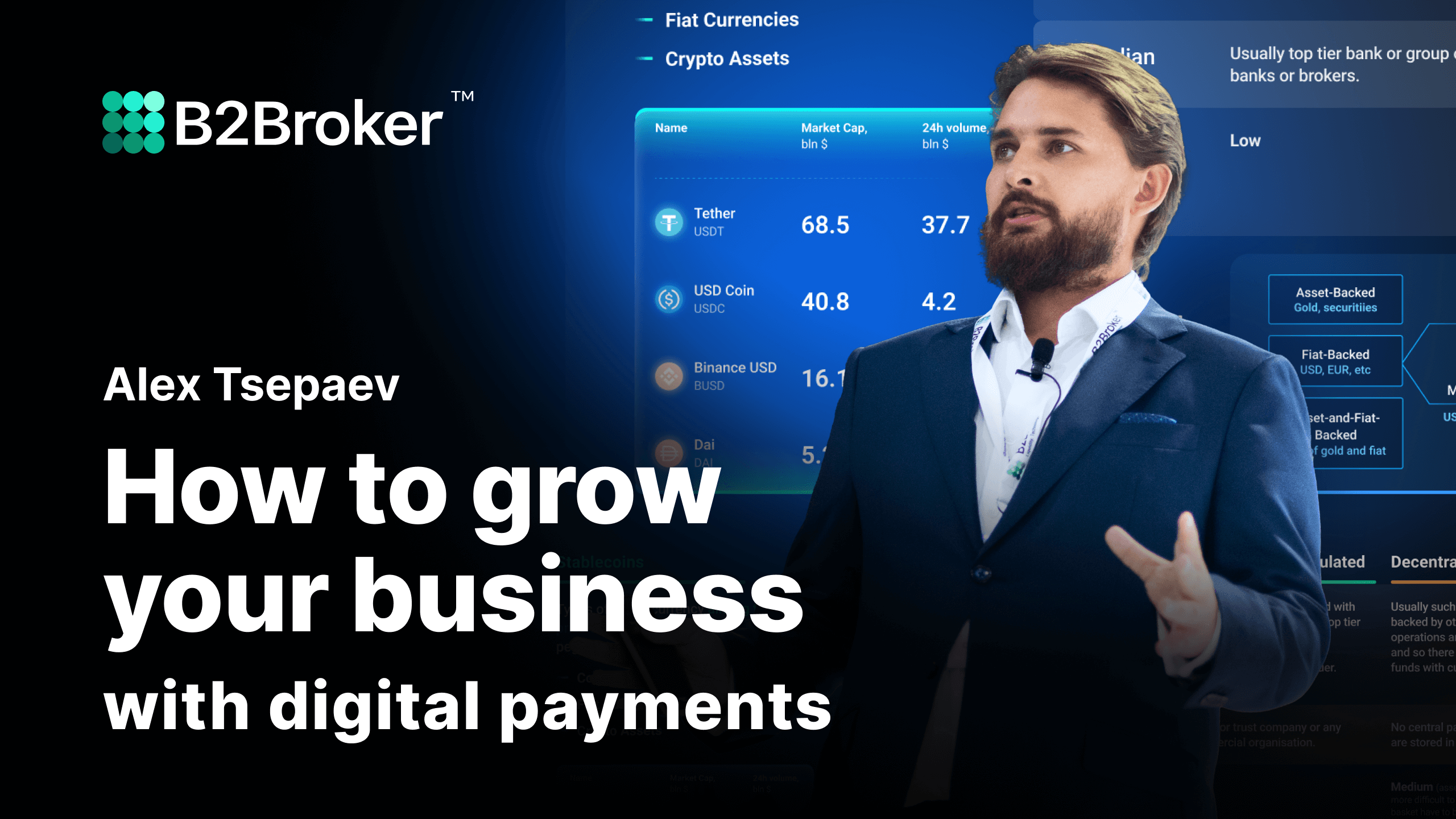 11:38
Fintech and Crypto Summit Bahrain 2023 | How to Grow Your Business wIth Digital Payments
In this video, B2Broker's Chief Strategy Officer Alex Tsepaev explains the benefits of crypto payments and how to optimize them for different business models. He also describes the advantages of digital payments over card payments and shows what coins are best suited for your company. Unlock the potential of digital payment methods today!
21.02.2023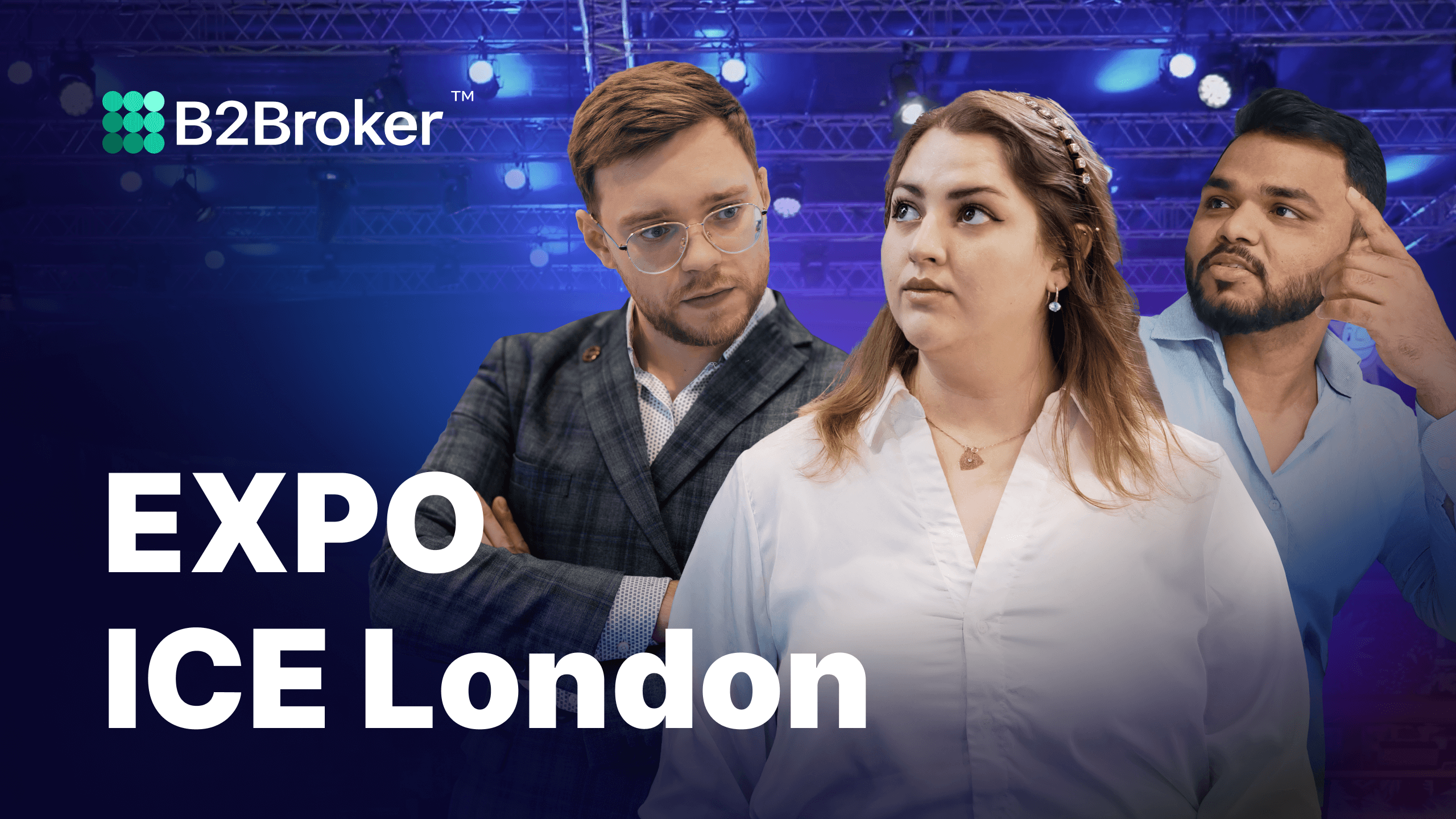 03:05
The Solution to Your Liquidity Problems: B2Broker
At B2Broker, we understand the importance of liquidity and technology to successful businesses. Follow the story of one company that struggled with low liquidity but found a solution with B2Broker. Discover why our solutions are trusted by companies worldwide and see how you can benefit too. Visit us at future exhibitions to discuss your needs with our dedicated team. Get ready to take your business to the next level with B2Broker.
17.02.2023