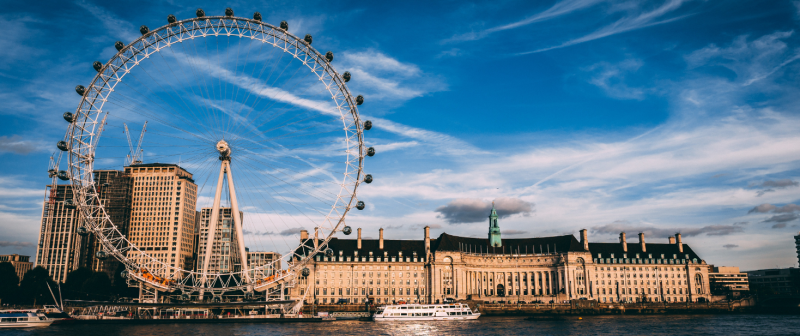 Unlocking the Future of Finance: B2Broker and B2BinPay at the Finance Magnates London Summit 2022
B2Broker and B2BinPay had an incredible time at the Finance Magnates London Summit 2022, one of the UK's most significant fintech events, which was held from November 21st to 23rd, 2022. Our teams had an amazing opportunity to collaborate with thought leaders from across the globe while showcasing our innovative solutions.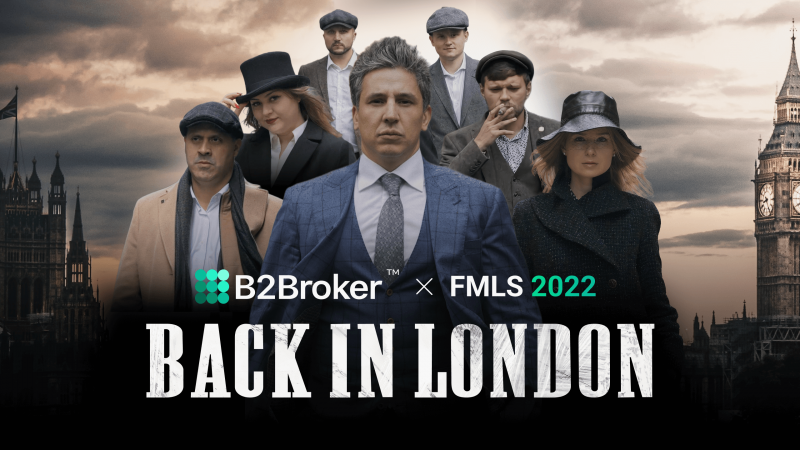 05:15
B2Broker Team is Back in London at the FMLS 2022
This year, the B2Broker team took part in the Finance Magnates London Summit, one of the most important events on the calendar for brokers, investors and many other financial institutions. The summit gathered many industry experts to discuss topical financial trends.
About Finance Magnates London Summit 2022
The Finance Magnates London Summit is a highly-anticipated event that assembles the most influential players in online trading and financial services. Every year, attendees come together to network, share ideas, and conduct business transactions over the span of 2.5 days in one of the world's premier cities – London!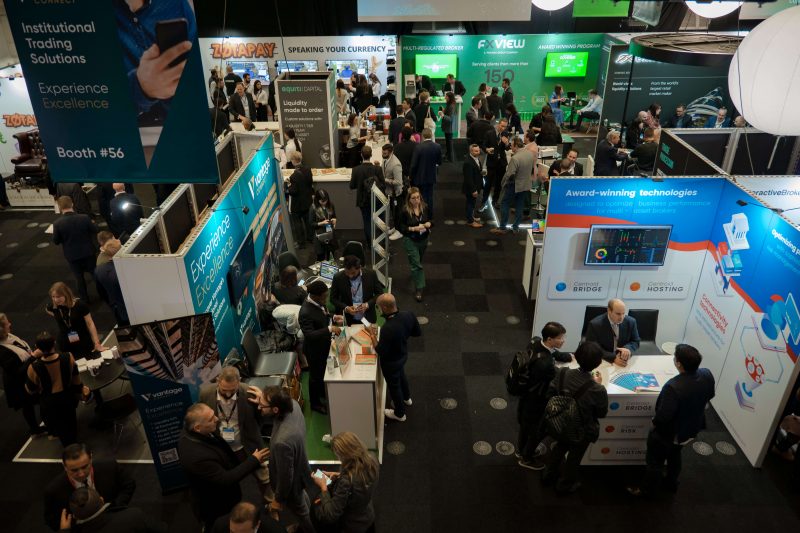 This year, the summit welcomed an impressive 3,500+ participants to network and learn from over 130 speakers and 150 exhibitors across various key industries in online trading and fintech. Attendees were able to connect with leading businesses and essential service providers that are driving the future of finance. Companies present included technology & liquidity providers, hedge funds, and banks – all integral players that play a crucial role in shaping the finance world.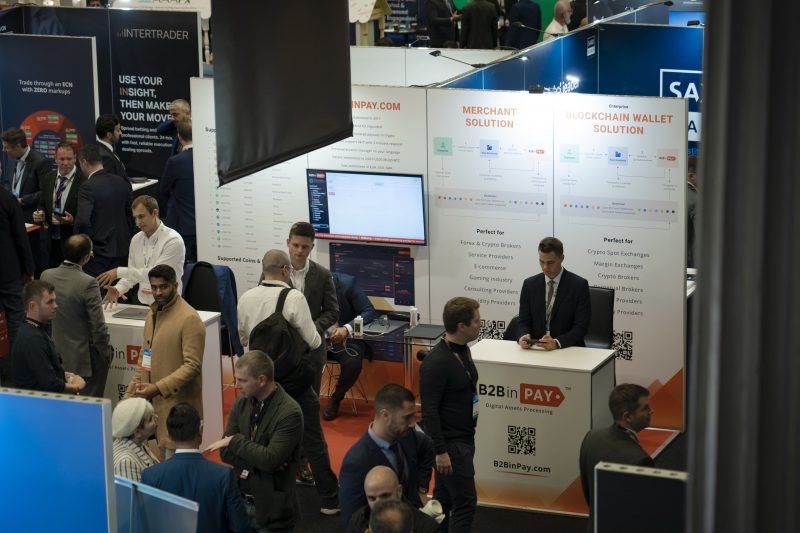 At the summit, we hosted two displays – one for B2Broker and another for B2BinPay – within the expo grounds. Our representatives were available to provide answers and explain our offerings in depth.
Our Speakers and Presentations
At the summit, our teams had a great opportunity to share their expertise with attendees from all over the world.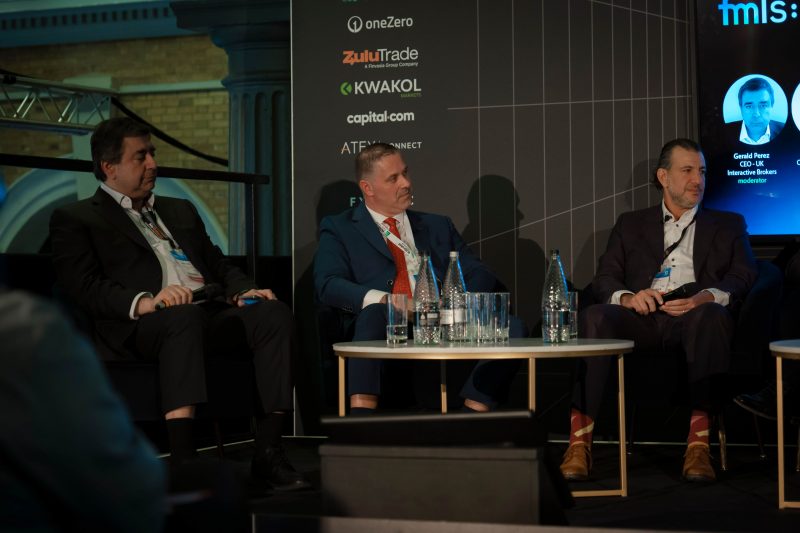 John Murillo, B2Broker's Director of the Dealing Division
John Murillo joined a panel discussion titled "Online Trading: A Futurist Look" on Centre Stage, in which he and other industry professionals discussed how upcoming technologies such as Artificial Intelligence, crypto processing solutions, and new regulations would affect the future of online trading.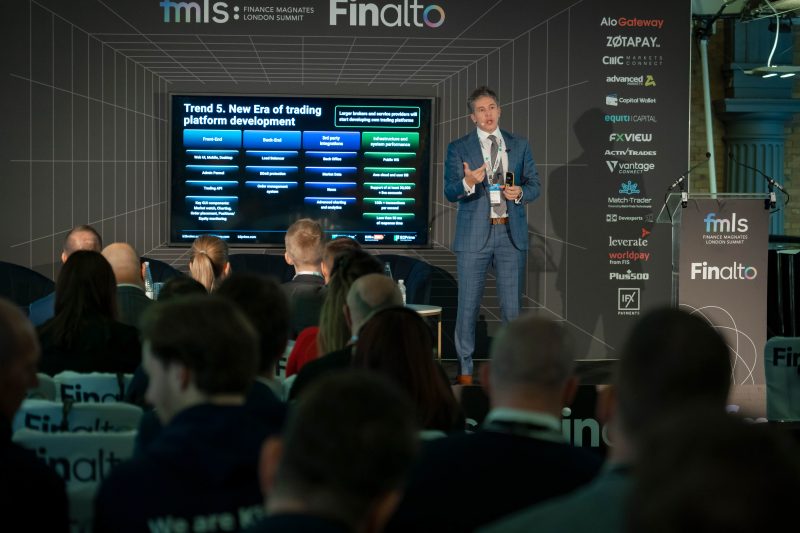 Arthur Azizov, B2Broker's CEO
Arthur Azizov captivated the audience with his keynote speech on "Forex and Crypto Trends 2023" from the Main Stage. During his presentation, Arthur gave the audience a glimpse of what is to come in both Forex and cryptocurrency markets by delving into current trends that will shape these industries in the years ahead.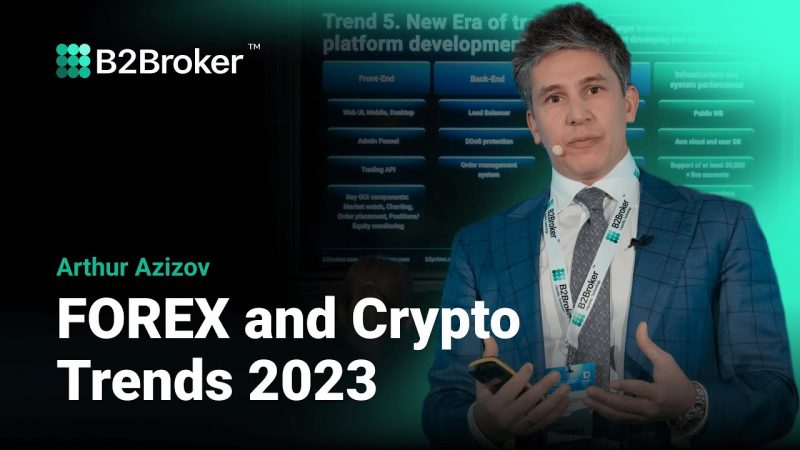 25:30
FMLS 2022 | Forex and Crypto Trends 2023
What is going on in the world of financial technologies? On the main stage of the Finance Magnates London Summit Arthur Azizov took a look at the latest trends. From the Forex market to Crypto, learn everything what you need to know so you don't get left behind!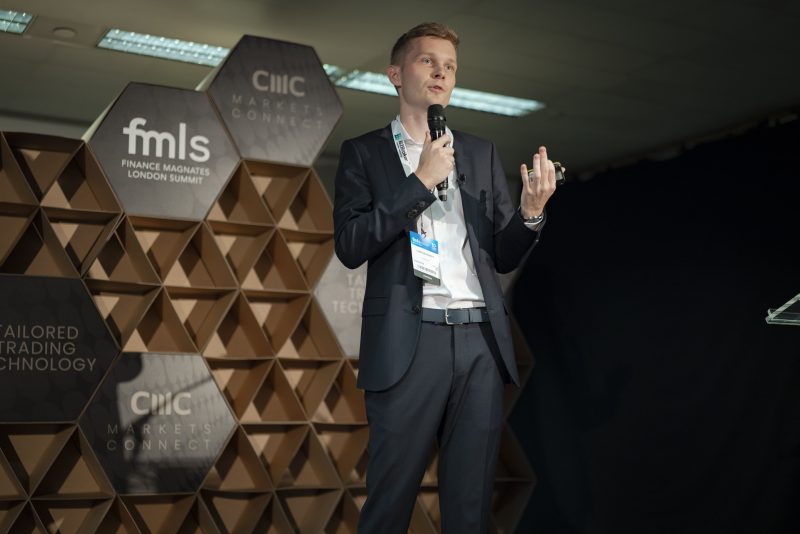 Ivan Navodnyy, B2Broker's Chief Product Officer
Ivan Navodnyy provided an insightful presentation titled "Back-Office Technology as a Core of Every FinTech Business." He talked about the various ways that back-office technology can help drive efficiency, as well as discussed integrations that are necessary for successful business operations.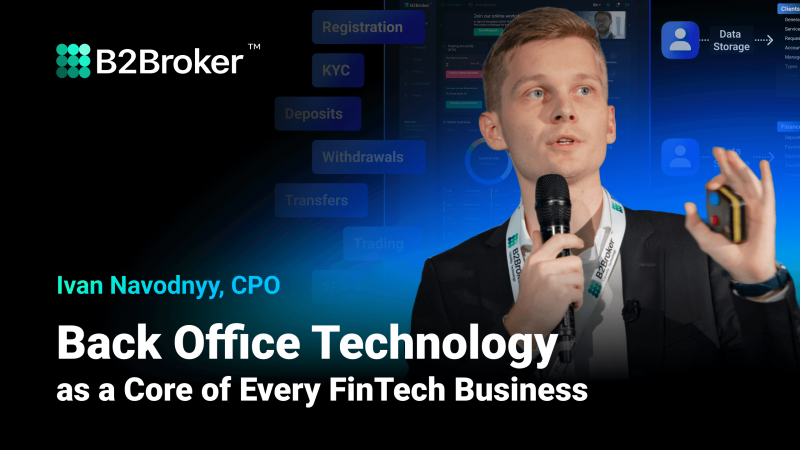 23:06
FMLS 2022 | Best Back Office Solution for Your FinTech Business
Back-office technology is essential to the success of fintech businesses – it provides a suite of functionalities that keep operations running smoothly. B2Broker's Chief Product Officer Ivan Navodnyy dives into this intricate topic in this video, delving into the eight key back-office functionalities and discussing integrations that are necessary for successful operation. Ivan highlights the useful tools in an easy-to-understand way, making it an excellent resource for those looking to learn more about how to make use of back-office technologies.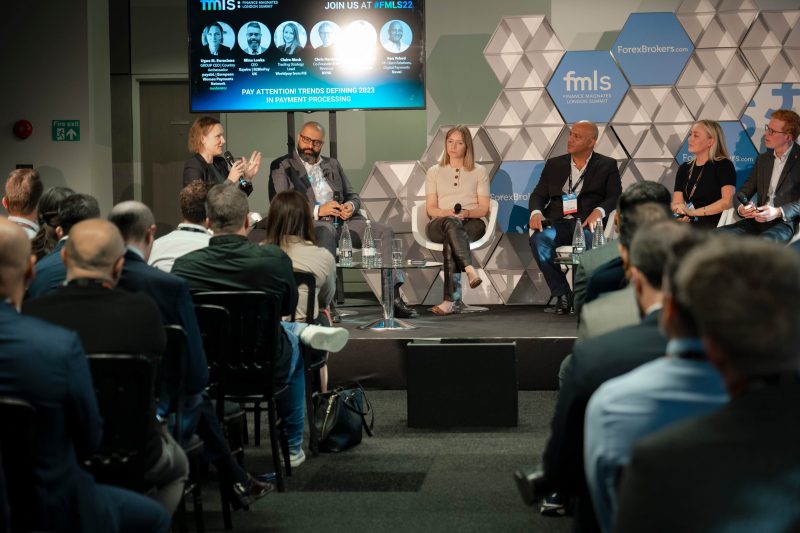 Mina Louka, B2BinPay and Eqwire UK CEO
At the panel discussion titled "Trends Defining 2023 in Payment Processing," Mina Louka joined several prominent experts to talk about the newest developments in digital payments and their potential impact on the financial services landscape.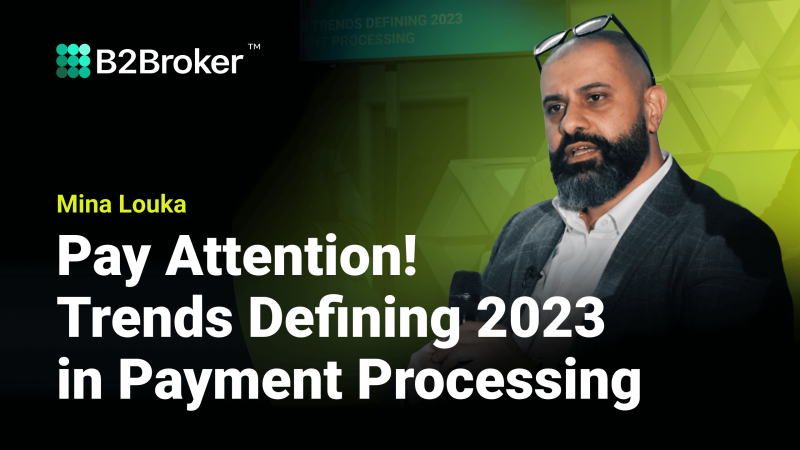 45:02
FMLS 2022 | Trends Defining 2023 in Payment Processing
Join B2BinPay and Eqwire UK CEO Mina Louka to explore payment processing trends that will define 2023. Learn his predictions for the crypto industry and gain insights on how to make informed decisions when picking the best crypto payment processor. Don't miss this informative panel discussion! Tune in now!
Awards
We're proud to announce that B2Broker has been awarded "Best White Label Solution" at the Finance Magnates London Summit 2022! It was a great honor to receive this award, which is a testament to our commitment to delivering quality services and solutions that meet the highest industry standards.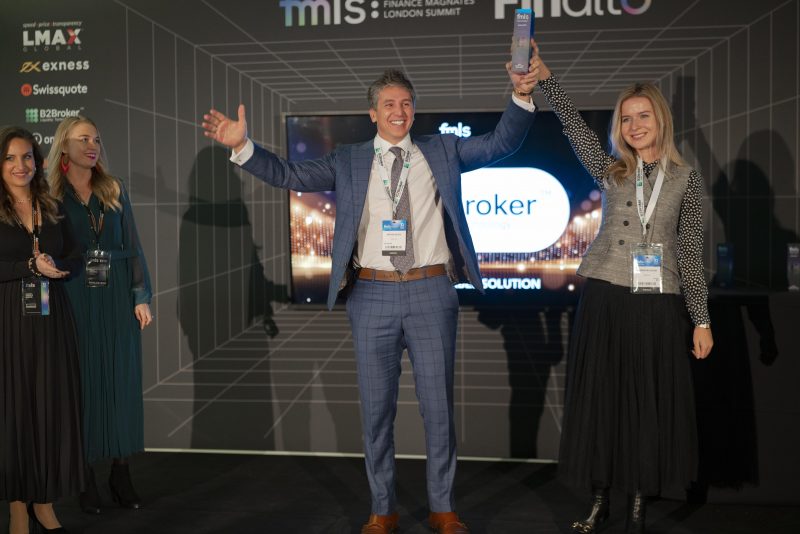 About B2Broker Group of Companies
B2Broker is a leading technology and liquidity provider in the financial services market, offering cutting-edge solutions to brokers, banks, funds, and other financial institutions around the world. We also offer a wide range of services, such as brokerage turnkey solutions, liquidity aggregation, and more.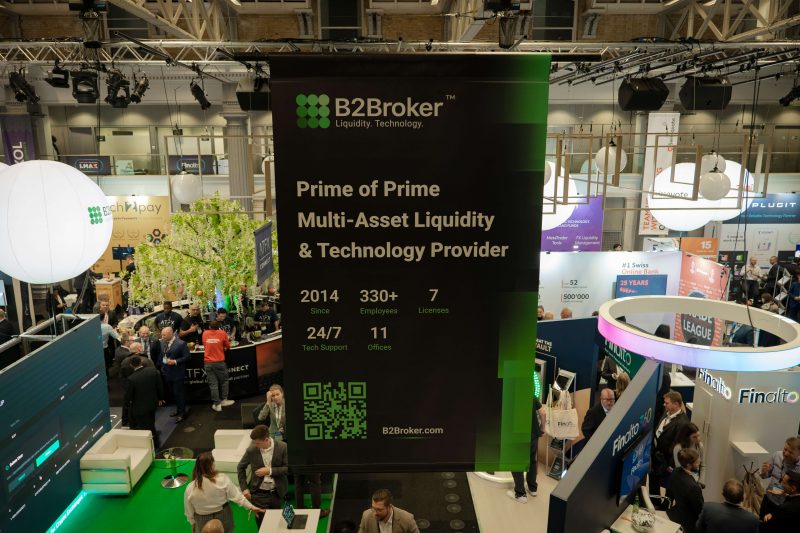 B2BinPay provides a secure and reliable way for both enterprises and merchants to process payments with cryptocurrency. We offer a wide range of features that make managing, transferring, and accepting payments with digital assets a breeze.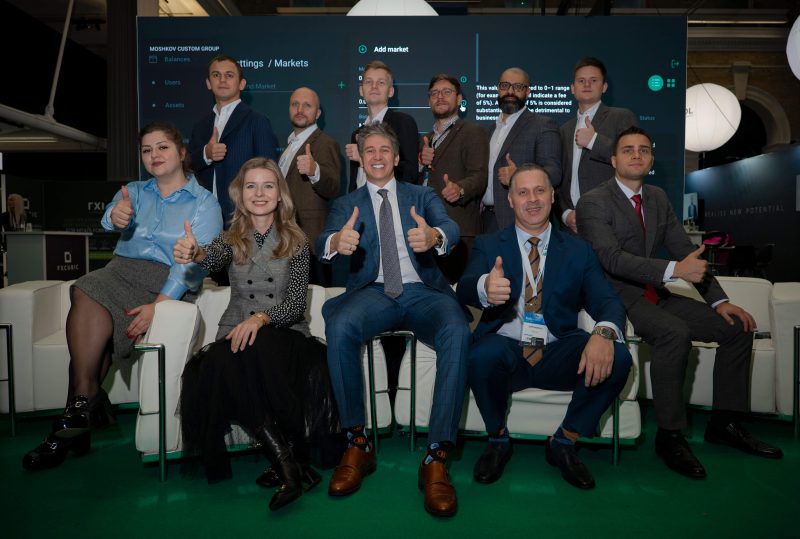 Overall, the Finance Magnates London Summit 2022 was an incredible experience for the entire B2Broker team. We are motivated by the feedback we received from attendees, and we look forward to continuing our work and providing innovative solutions for our partners and customers worldwide!
Thank you to all who attended, and we hope to see you again at next year's summit!