Get access to our liquidity
Mobile App
Our mobile app works across the range of our products including B2Core, B2Core IB, B2Trader, MetaTrader 4/5, White Label, Copy Trading and B2BinPay. Easy to use and customise, get access to our services anytime on the go!
About B2Broker App
B2Broker enables businesses to offer their end users the opportunity to use our app which can then be customised in line with their requirements. We can either hand over the rights to the program or release it under our own development.
Dashboard
Give your clients an area where they will be able to check all the key information on their activities inside B2Core and easily navigate themselves to the place they need to be. The dashboard is fully customizable: you can add widgets, move them around and delete them.
Quick Links
Trading Accounts Info
Adaptive Layout
Banners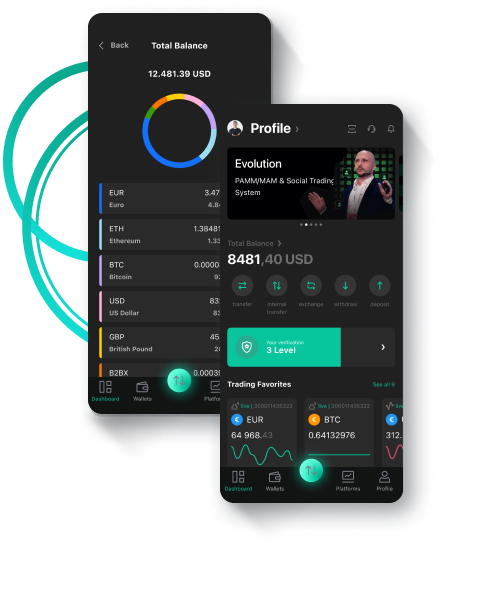 Funds
Instantly send funds to a trading platform in order to avoid margin calls and stop outs thanks to our deep integration with flagship trading platforms.
Custom Methods Addition
Credit Cards UI
Methods Grouping
Conversion Rates Display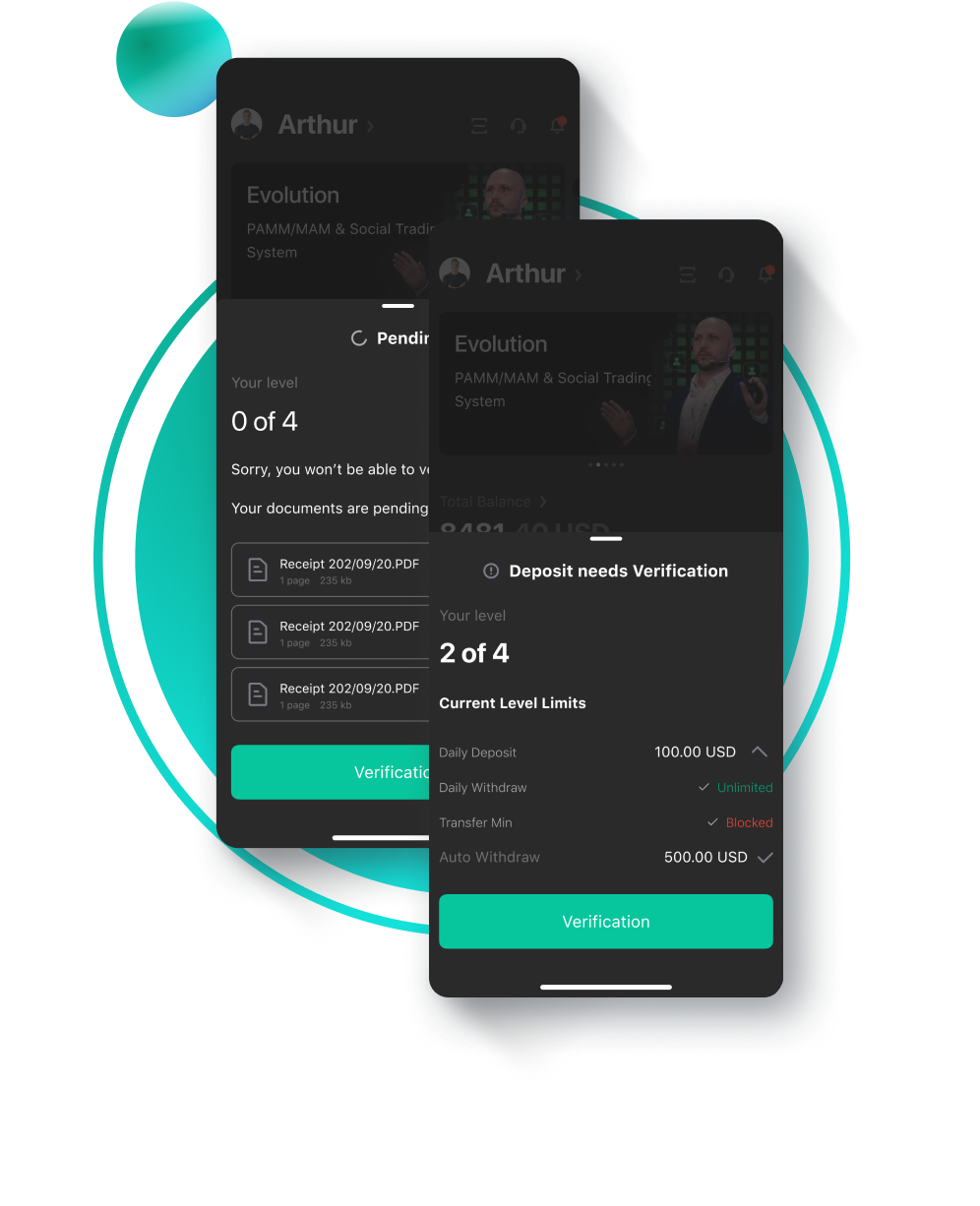 Platforms
Retrieve your chosen financial records from all your financial operations recorded under a user-friendly table inside the B2Core space.
Detailed Account Analytics
Accounts Opening
Multiple Platform Integrations
Platform Download Links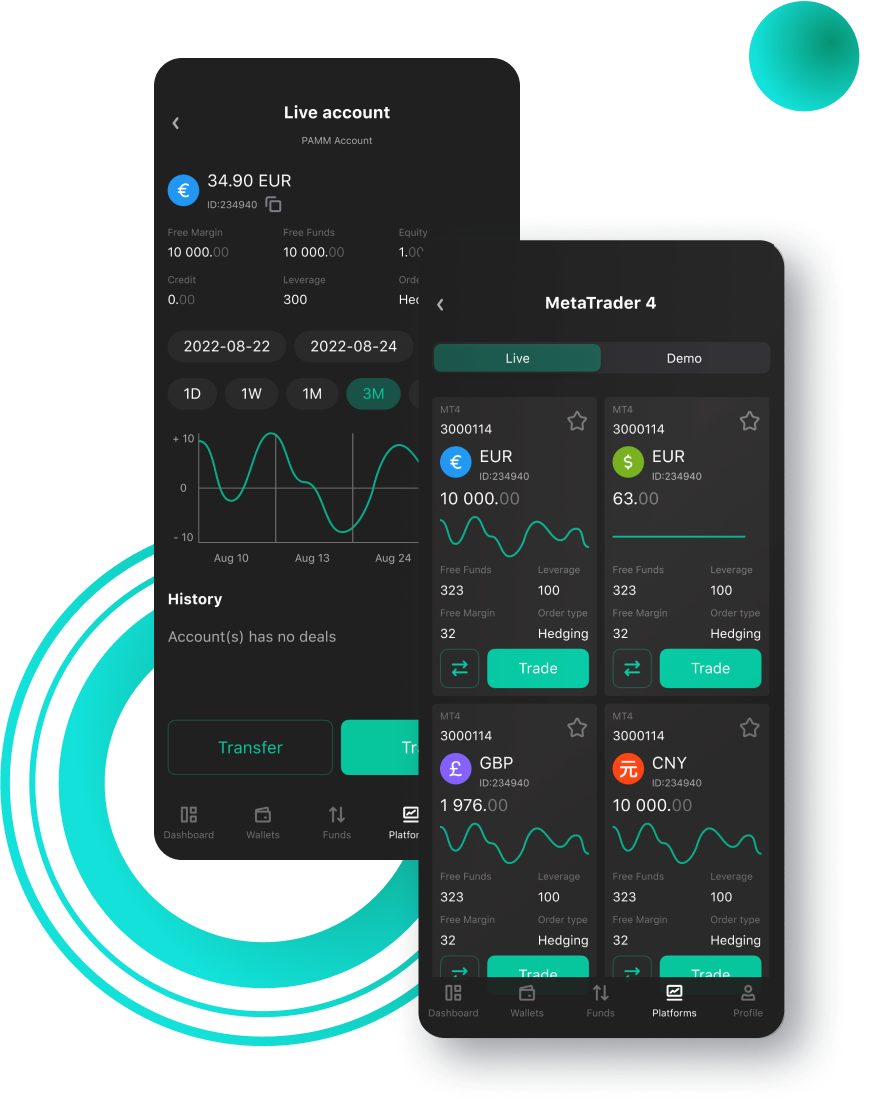 KYC Module
Know-Your-Customer is an important procedure for any broker and exchange. We offer ready integration with the leading global KYC providers and can integrate any additional ones.

API integration with the data passed from server to server and the front-end being on the B2Core side.
WebSDK - Sumsub front-end integrated into B2Core front-end and adapted to the client's colours so the flow is as smooth as possible when passing the Liveness check.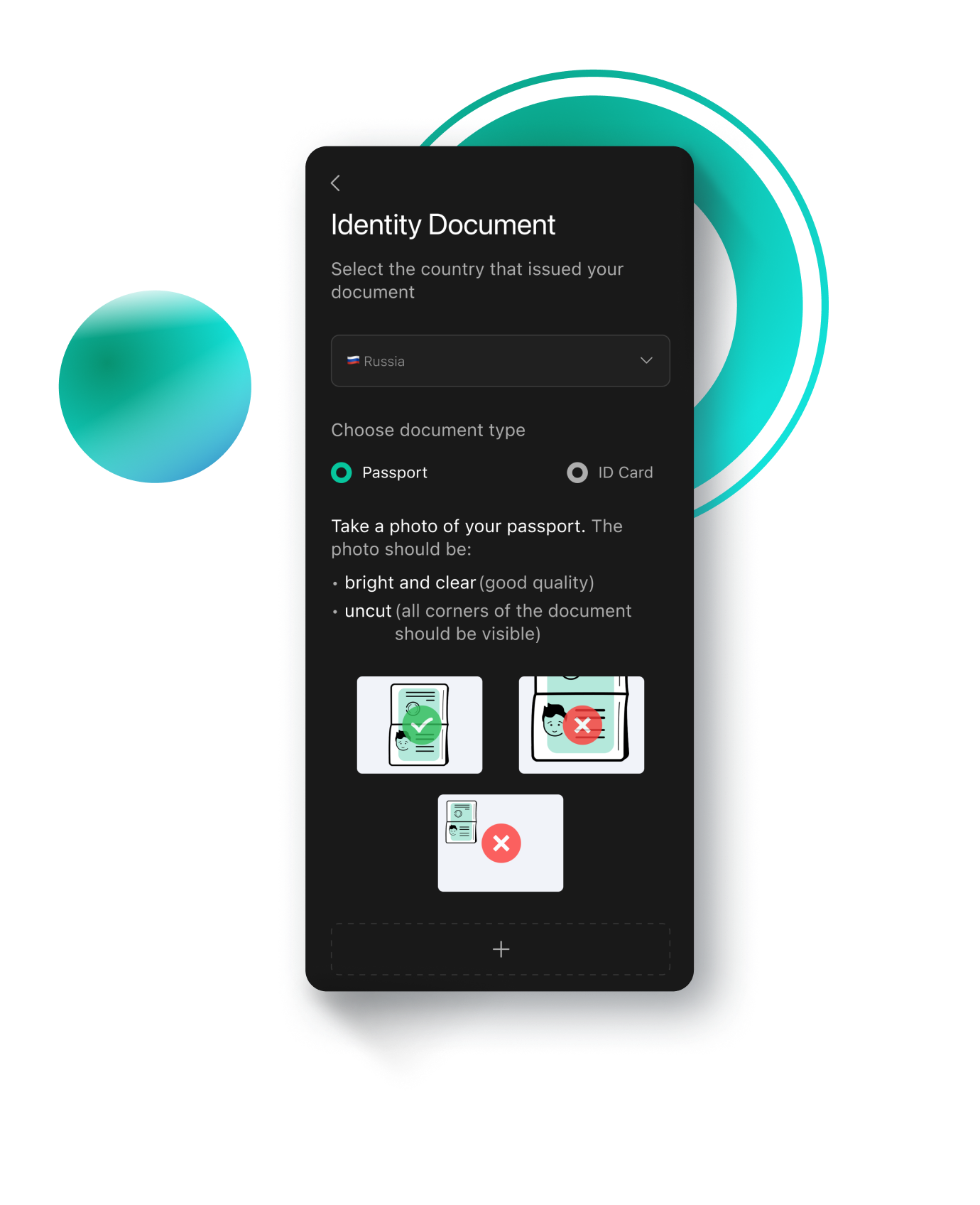 Wallets
Store, exchange, transfer, withdraw and trade with your funds in various nominations within B2Core's safe and secure space.
Momentary Transfers
Fiat & Crypto Wallets
Adaptive Colouring
Instant Wallet Addition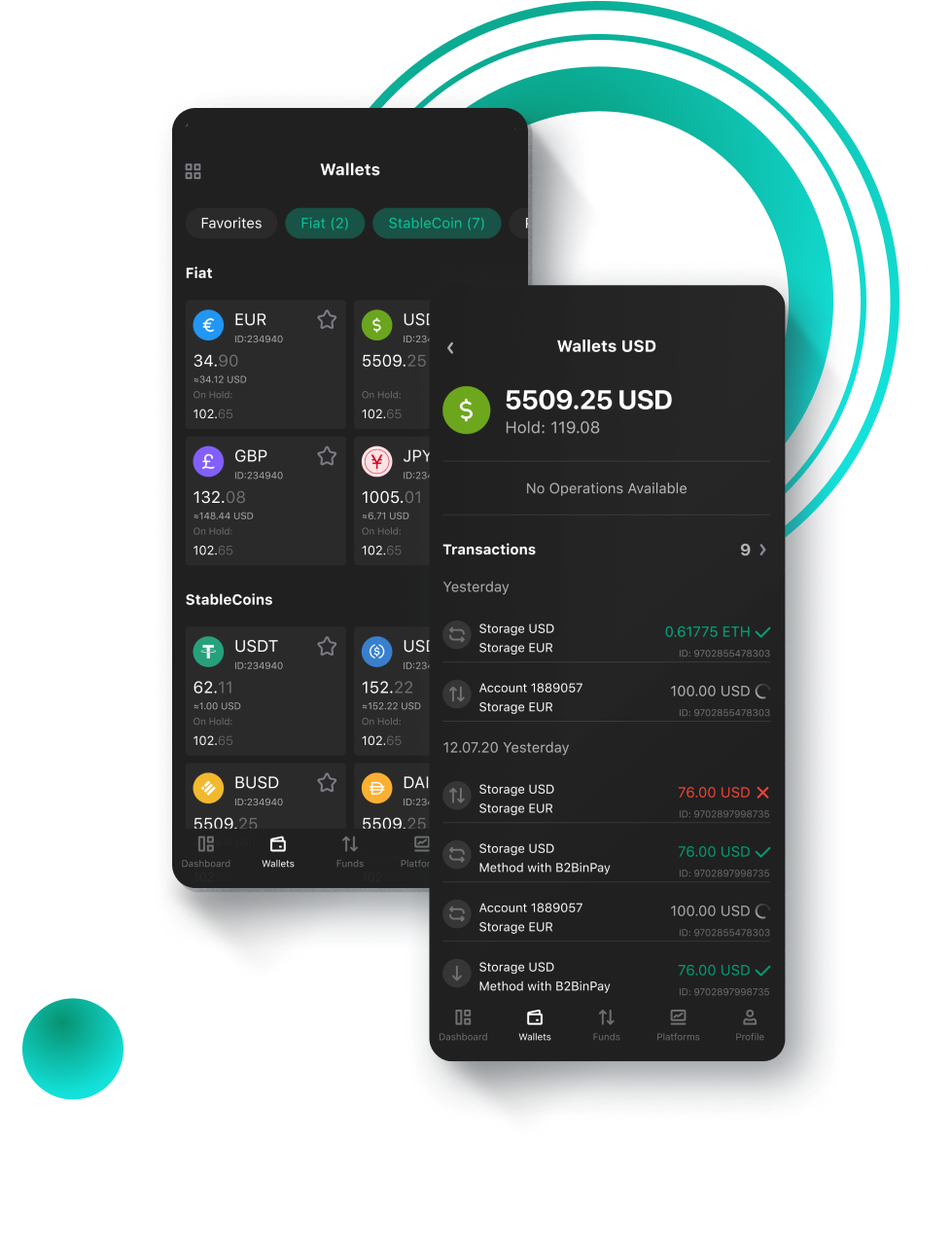 Support Service
Everything is designed with your comfort in mind to maximise your experience with us.
Files Attachment
Live Notifications
24/7 technical support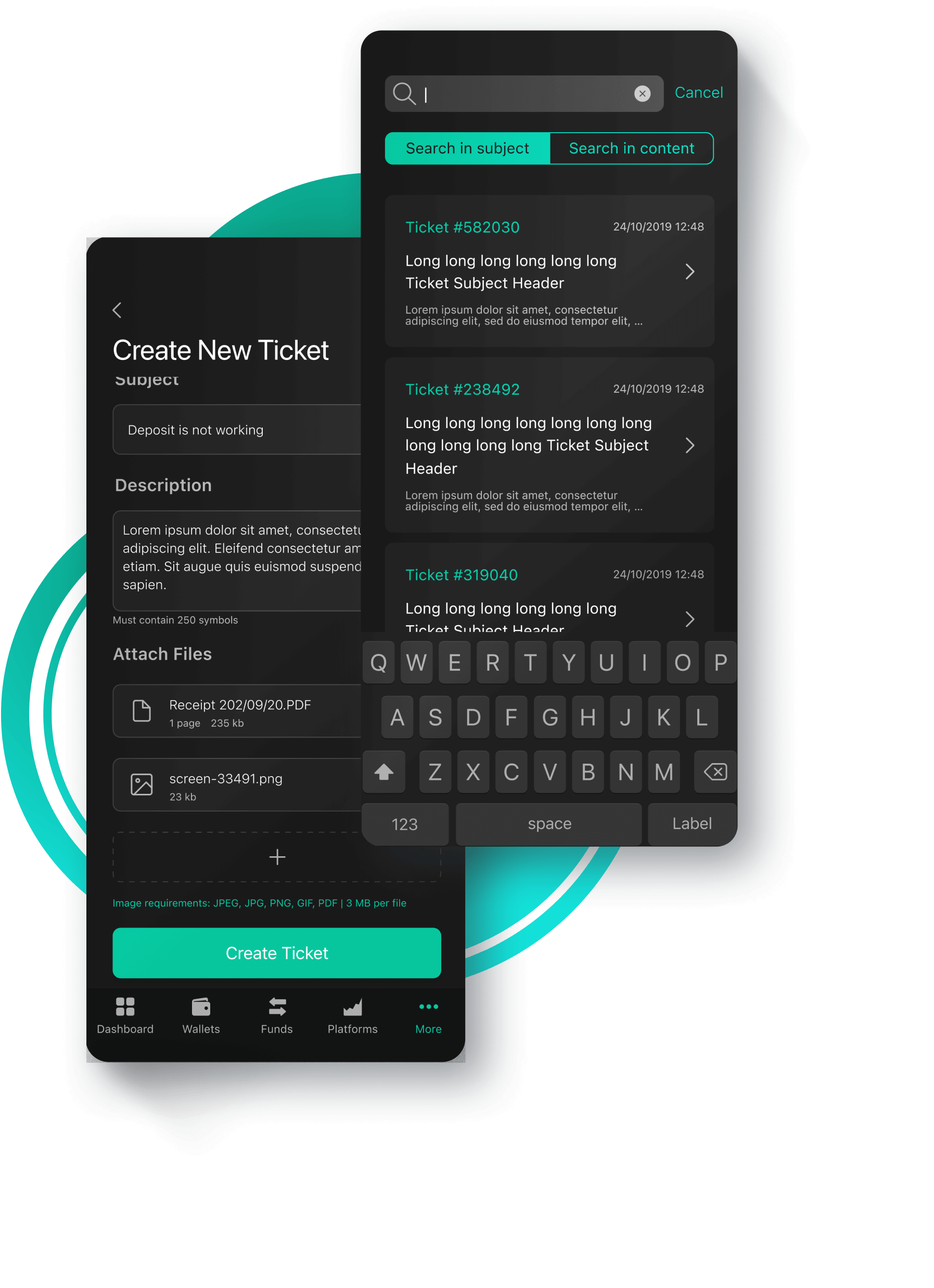 Get your own App
By owning this solution you get access to every functionality update that will make you a leader in the industry!
Request a Callback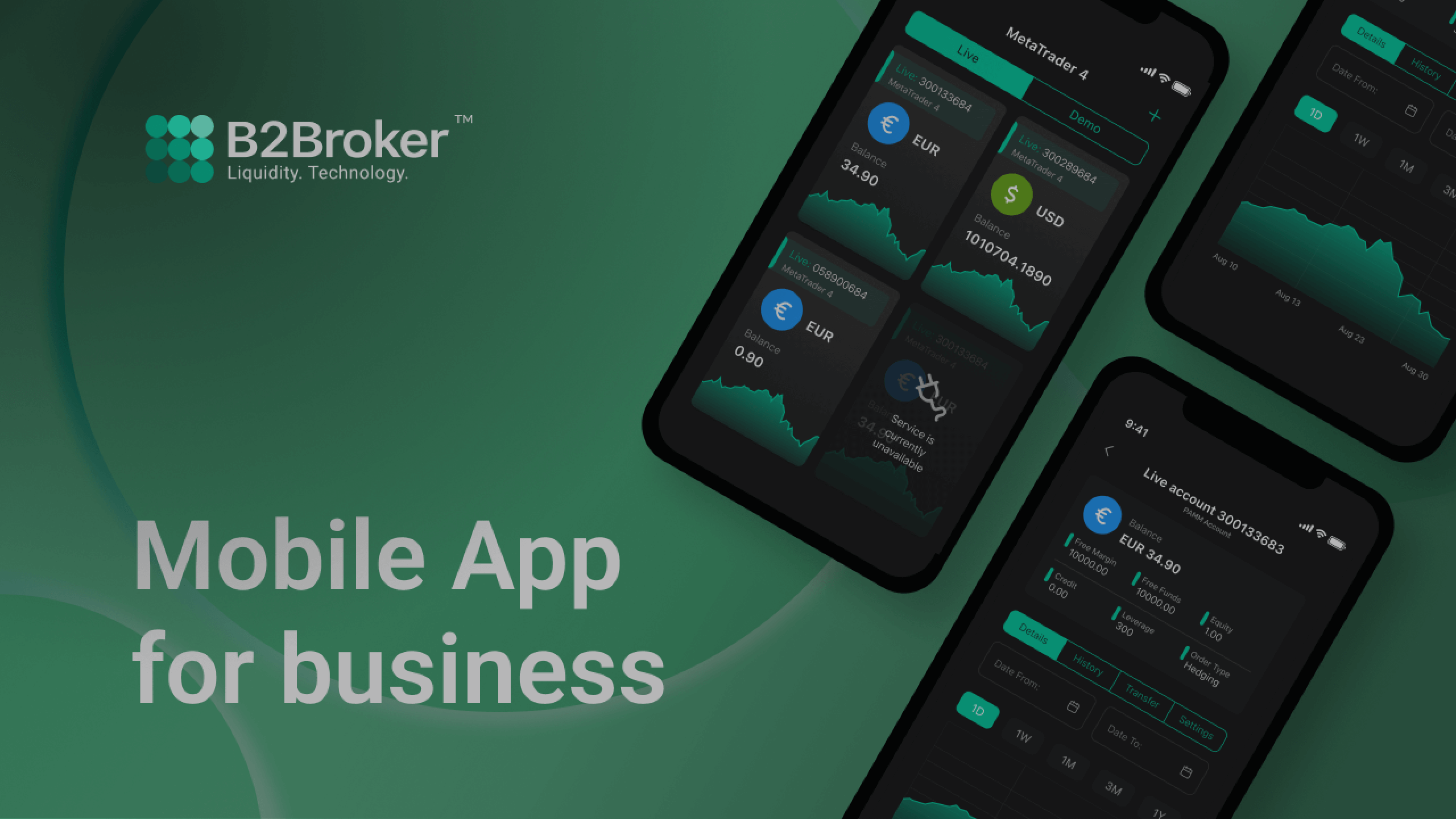 0:32
B2Core Mobile Application
B2Core Forex CRM introduces the latest version of mobile application.
Supported Platforms
We have developed a unique User Interface for the platforms shown below and continue to expand our list.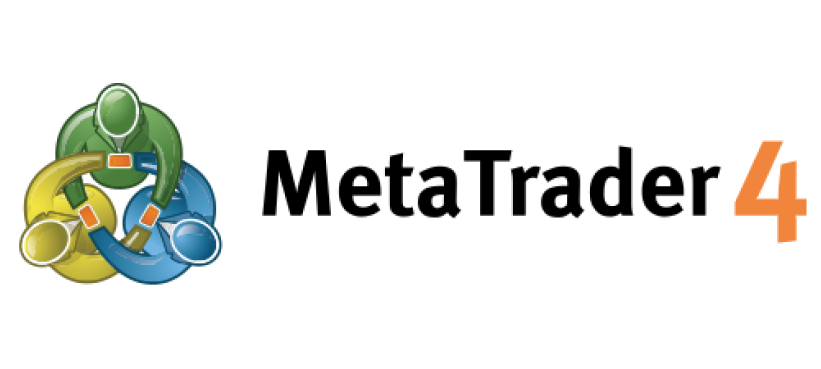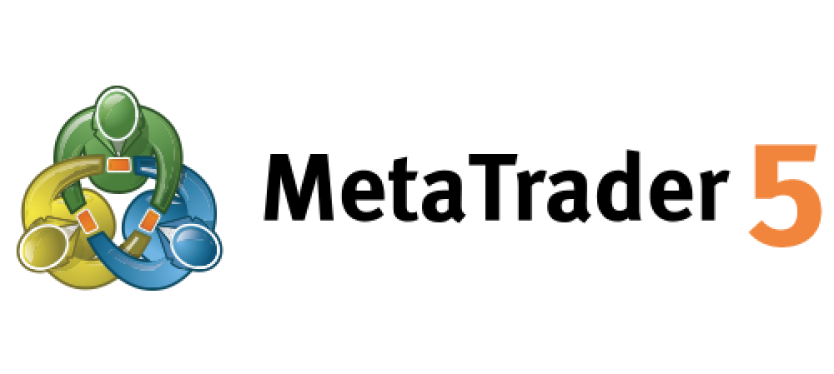 Availability
We support all the industry-leading platforms. Rest assured, all your technical requirements will be handled with expertise.

Create the app you like
Using the design elements you provide us with we will create an app to reflect your company image.
1. Dark and Light Mode
2. Colour Customization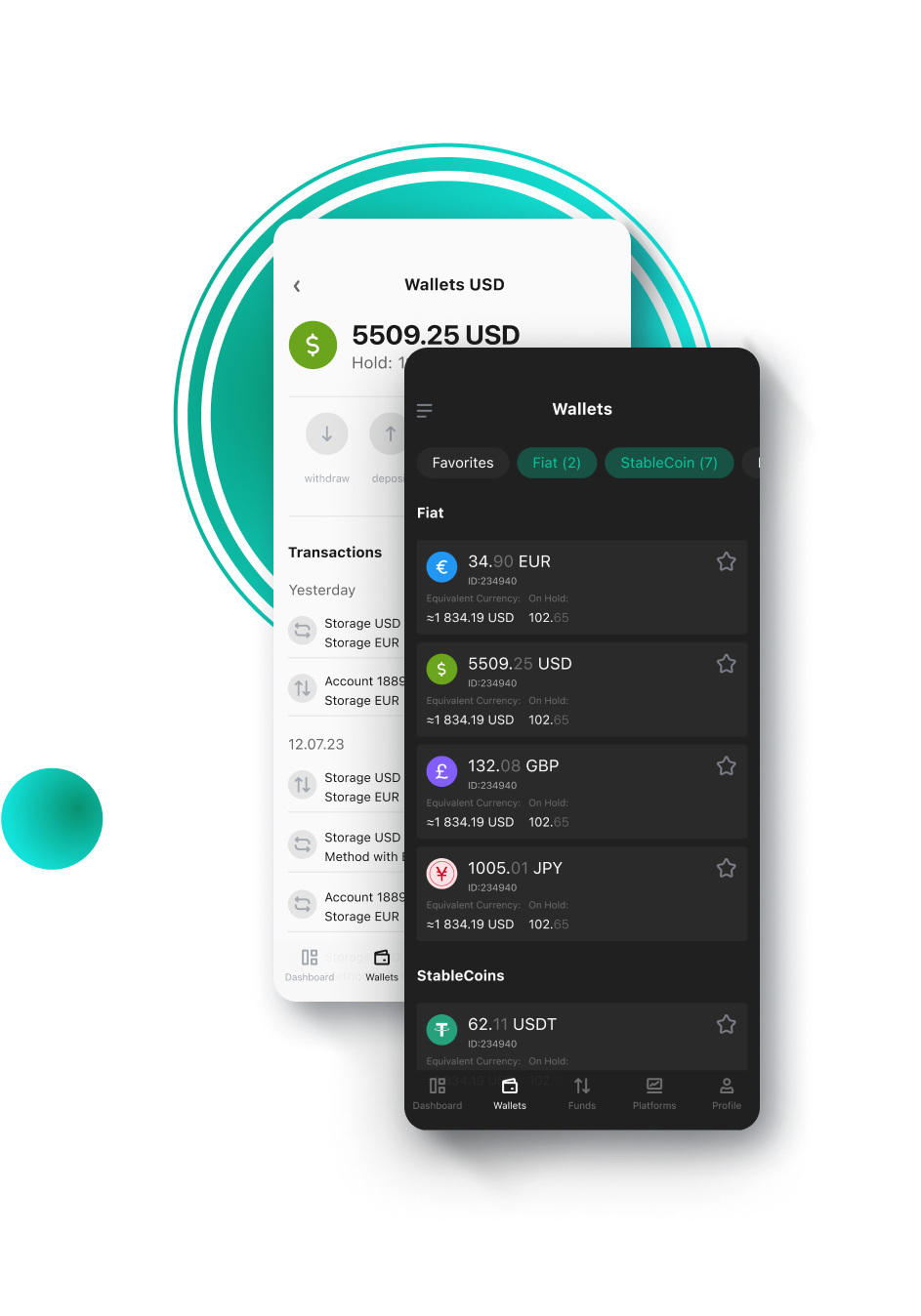 Try now
Enjoy the ultimate brand experience with your own logo and corporate colours.
Setup Steps
After you provide us with your colours and logo that
reflect your company image.
1
Share your Account
Account manager will provide you with instructions on how to open your Apple Developer Account and where to send an invitation to our team after creation.
2
Build Upload
Ahead of every release, our team will prepare a build with the new version and upload it to your account.
3
Publish Click
After the build is ready and checked, all you need to do is click a button to make your app version public!
*Applicable under conditions that you purchased B2Core solution.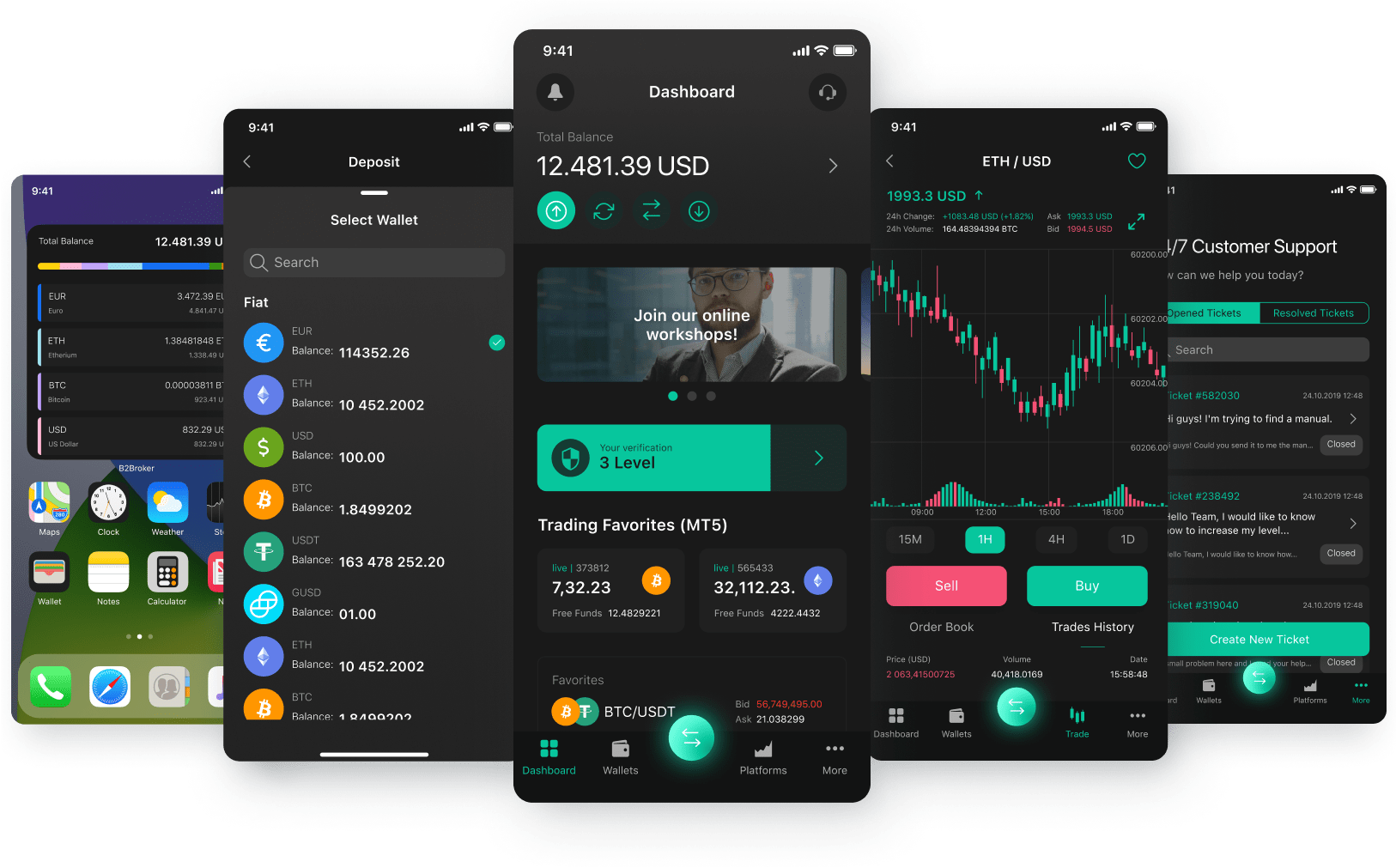 Included are several integrations such as payment services, support systems, KYC providers and marketing tools, as with the full web version. Check out the app and experience the flawless performance and user-friendly interface brought to you by B2Broker.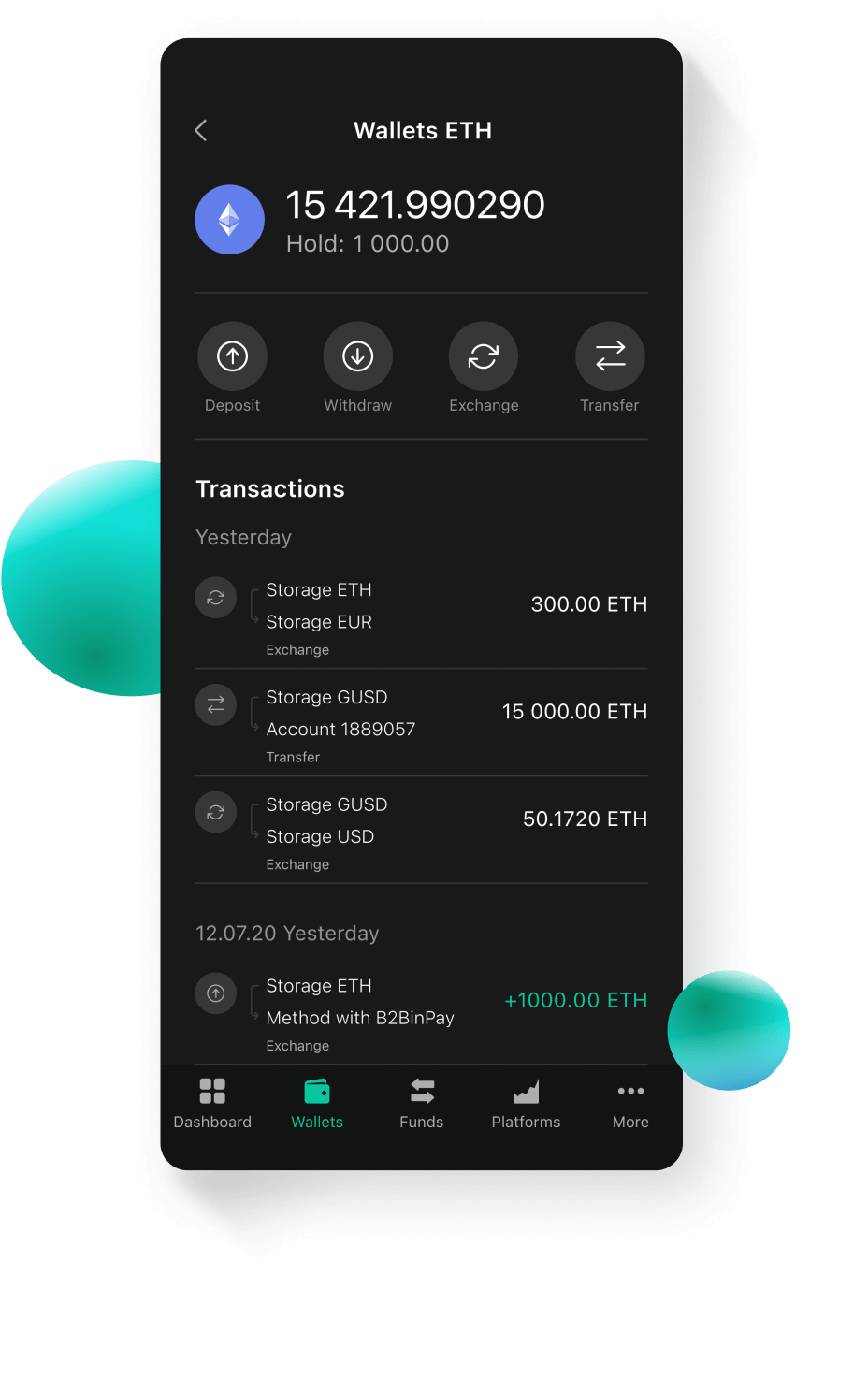 Detailed information
Check your wallet statement, consolidate your funds and quickly repeat your operations.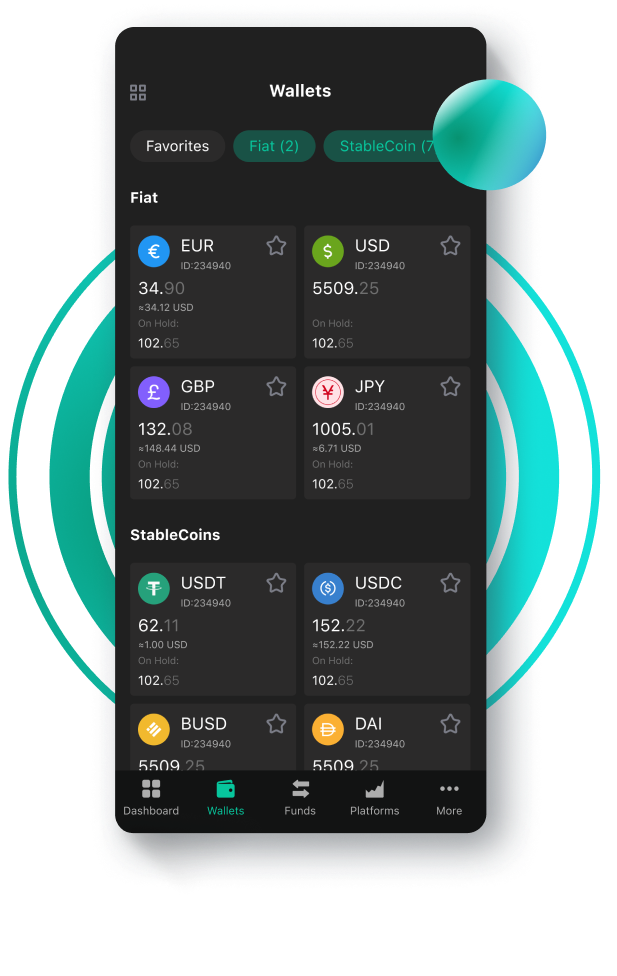 Your assets
Deposit, transfer, withdraw and exchange your assets to make the most of them.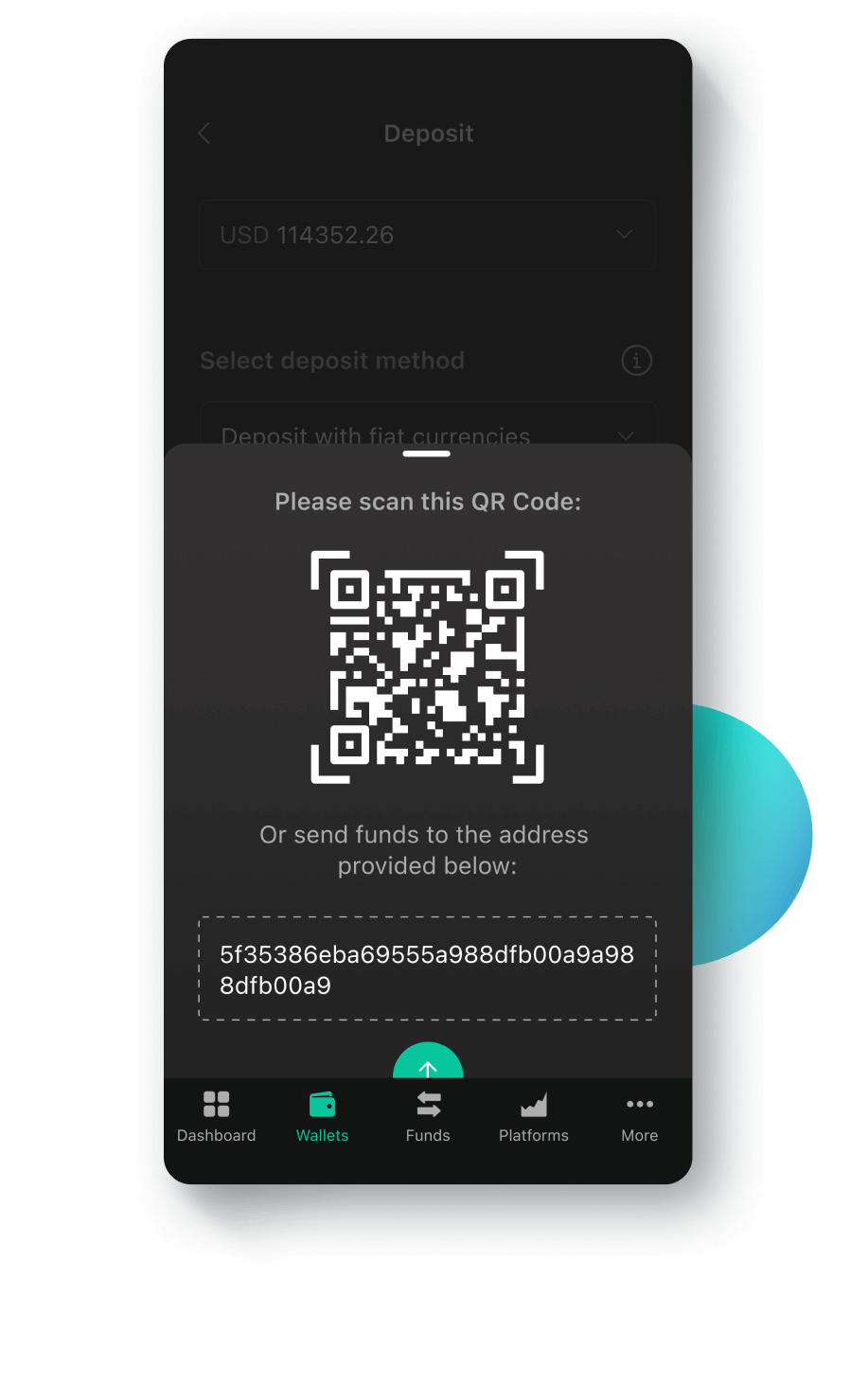 Fast deposits
Make a deposit in various currencies with detailed information onthe transaction status.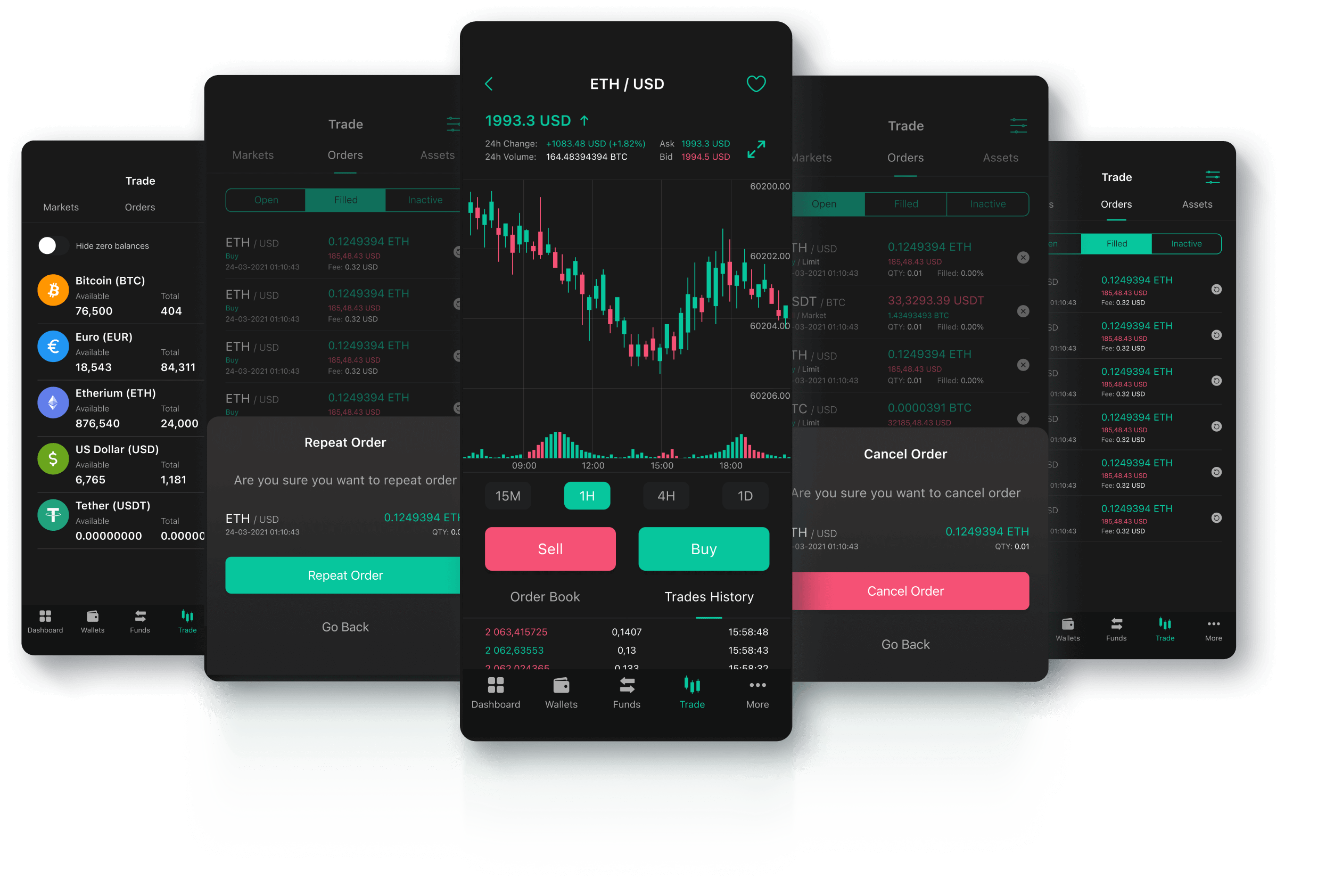 B2Trader matching engine is also supported by our mobile app allowing for trading in spot markets anytime, anywhere! Download our app and check out the slick B2Trader mobile adaptation in our B2BX app example.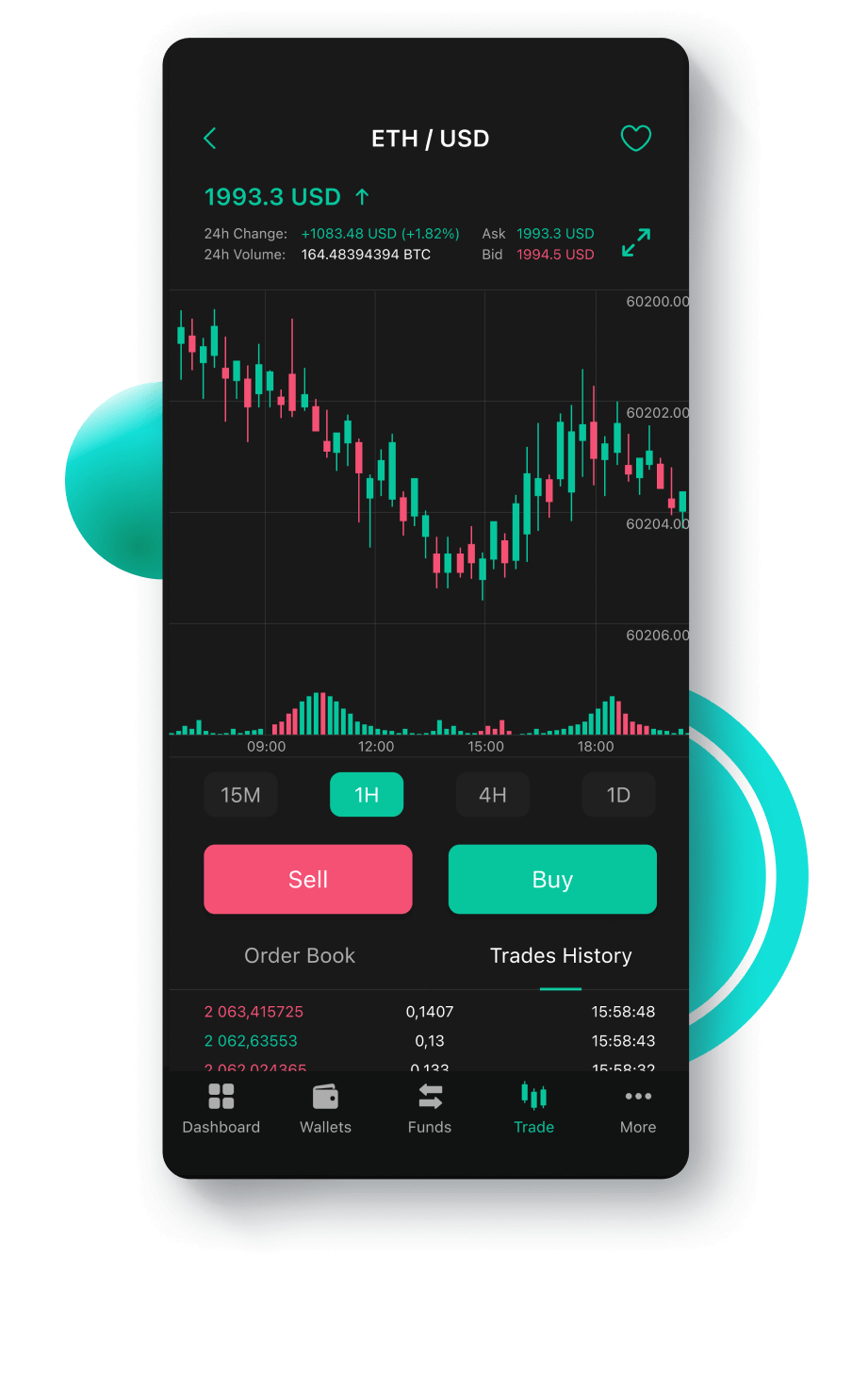 Market Details
Quickly check all the necessary data relating to the markets you are interested in, adjust the timeline of the graph and see the price changes in the order book.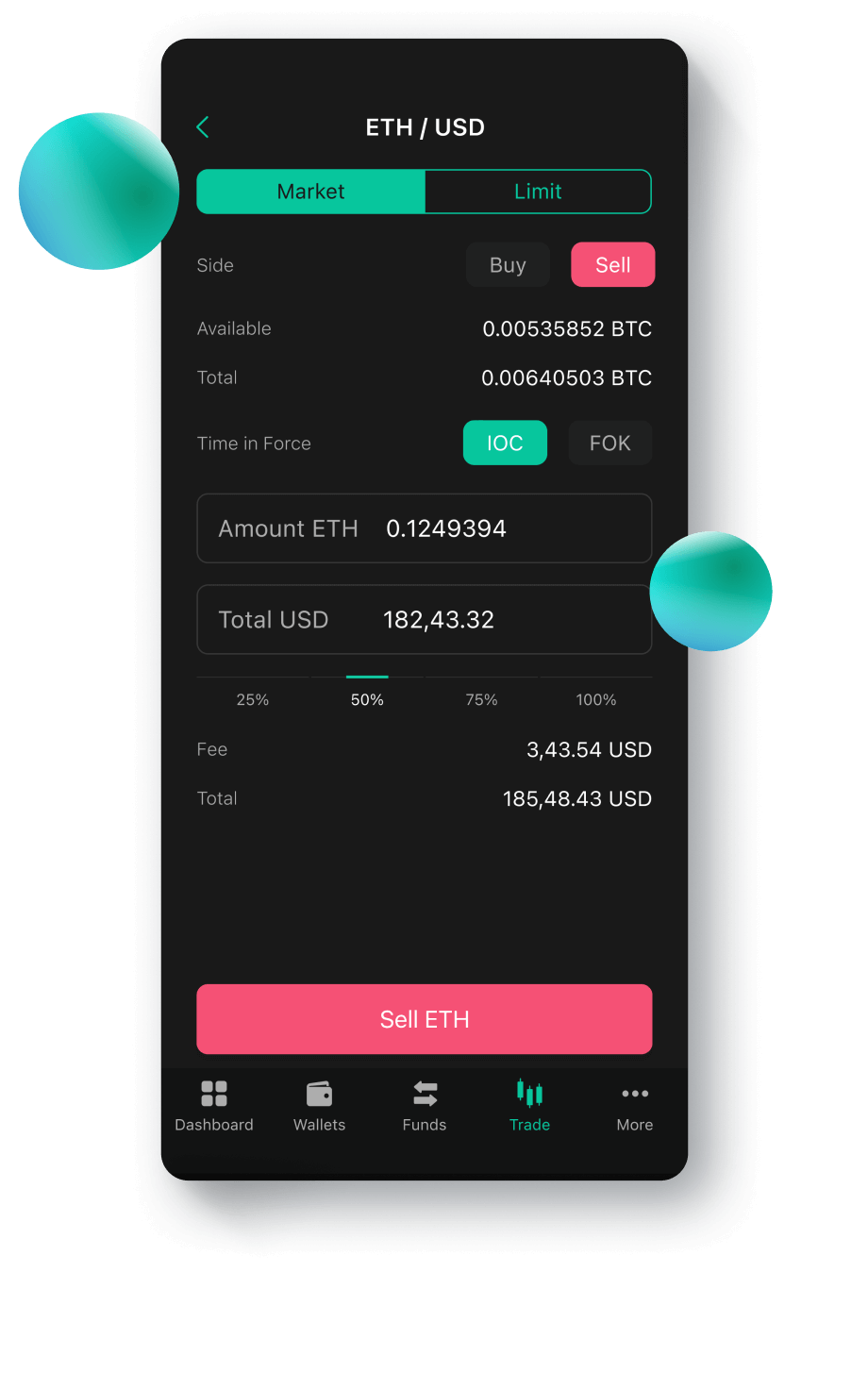 Order Placement
Set up all your desired conditions for the buy or sell and select between market and limit orders with the flexibility of many parameters.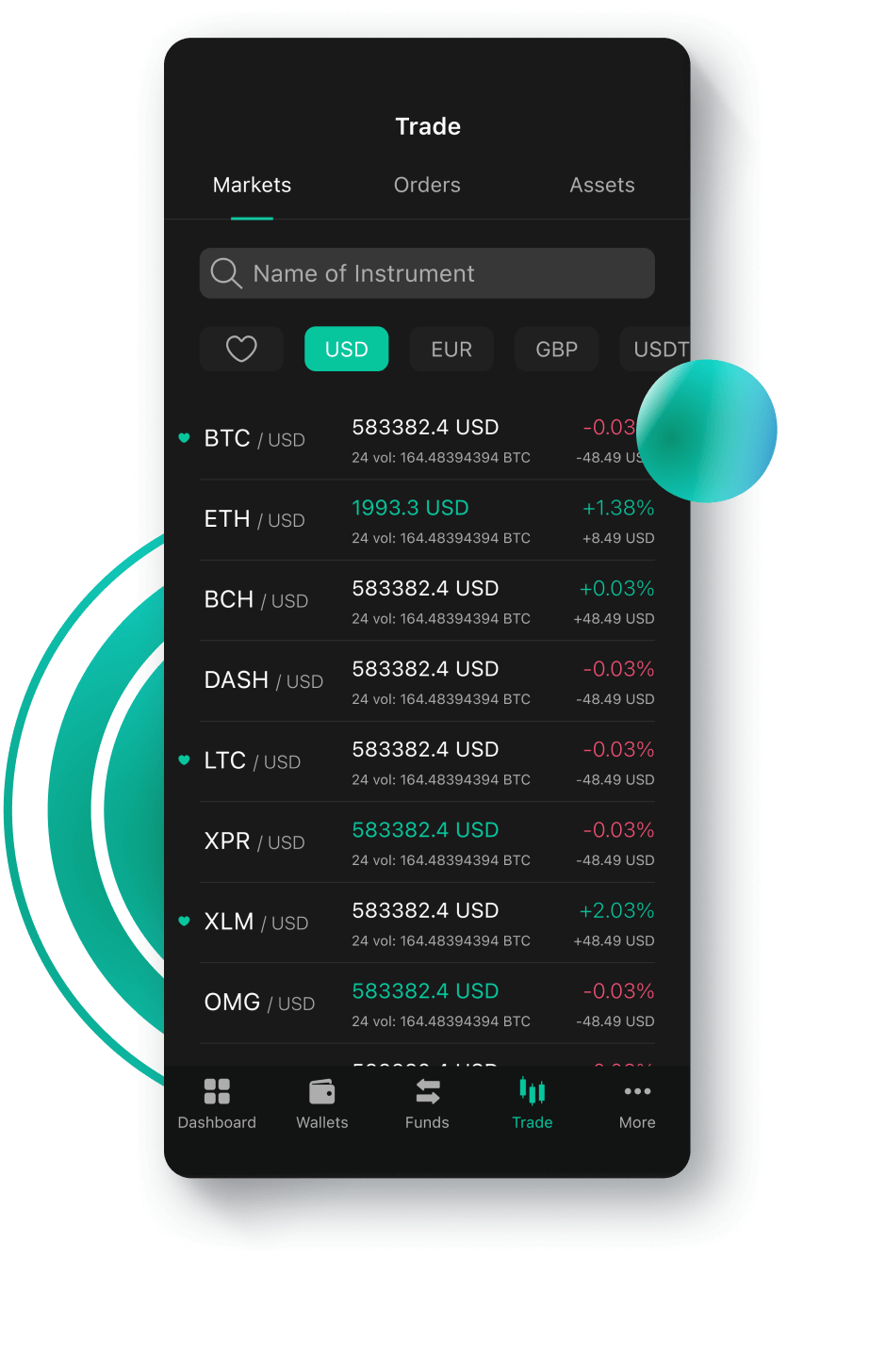 Informative Overview
24-hour High, Low, price shifts and favourite markets - everything you need to quickly select where you will be trading.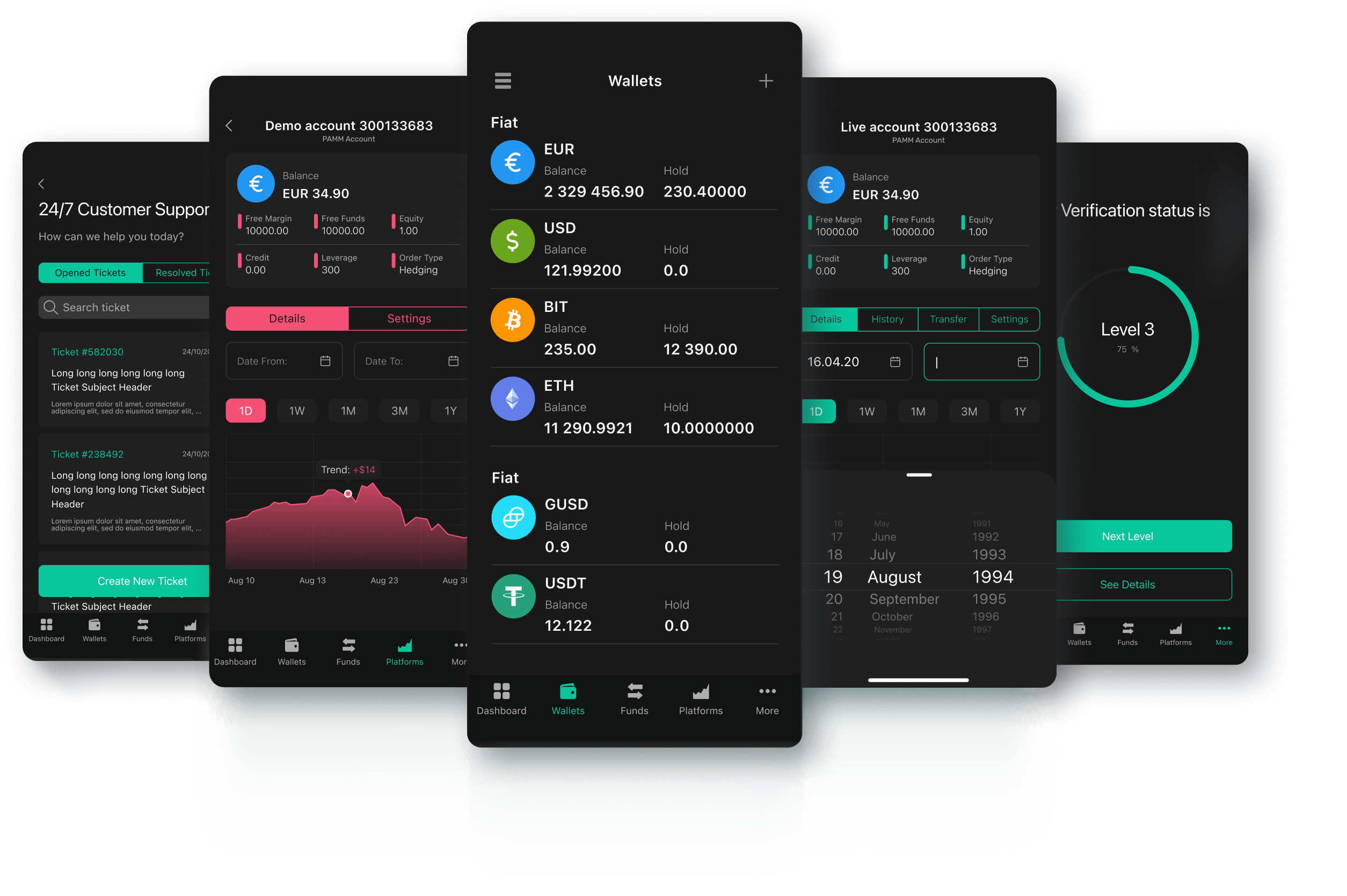 Ultra-deep integration allows our clients to offer an extremely customer-friendly solution with plenty of functionality such as account opening, detailed statistics and instant transfers.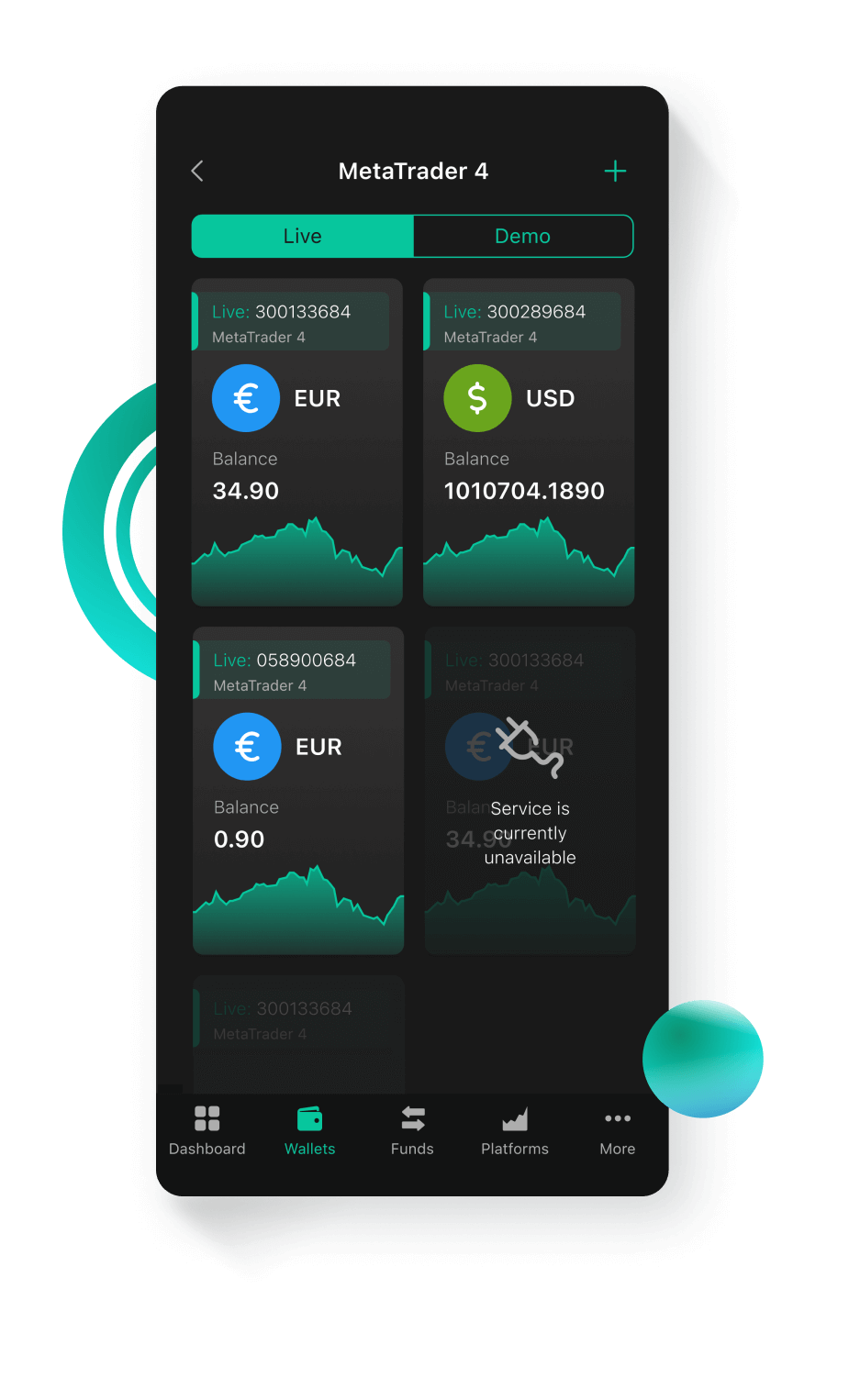 Live & Demo Accounts
Be able to check the information regarding all your trading accounts on one screen.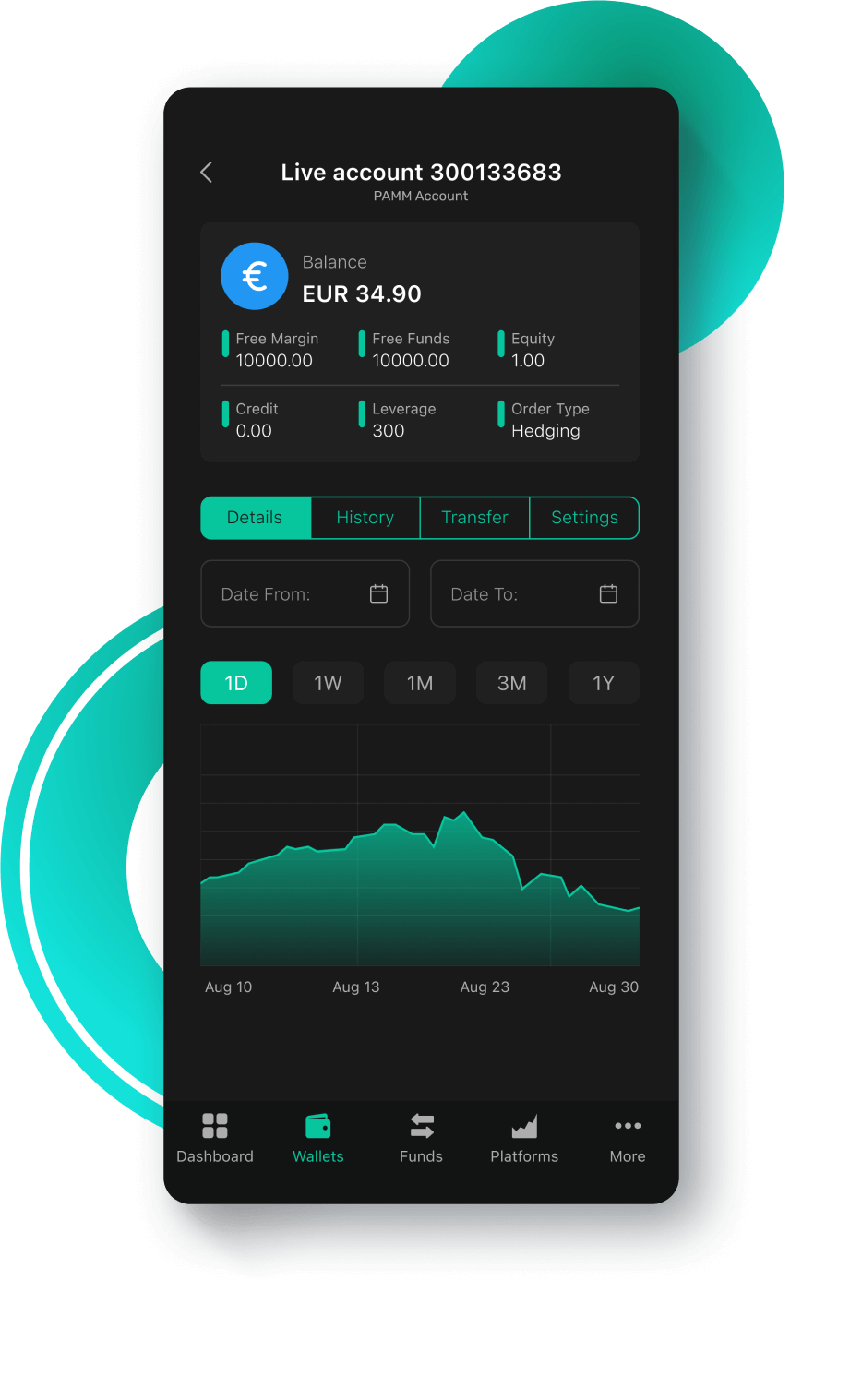 Detailed Analytics
View your key indicators regarding the particular trading account and be able to check your trading account activity in different timespans.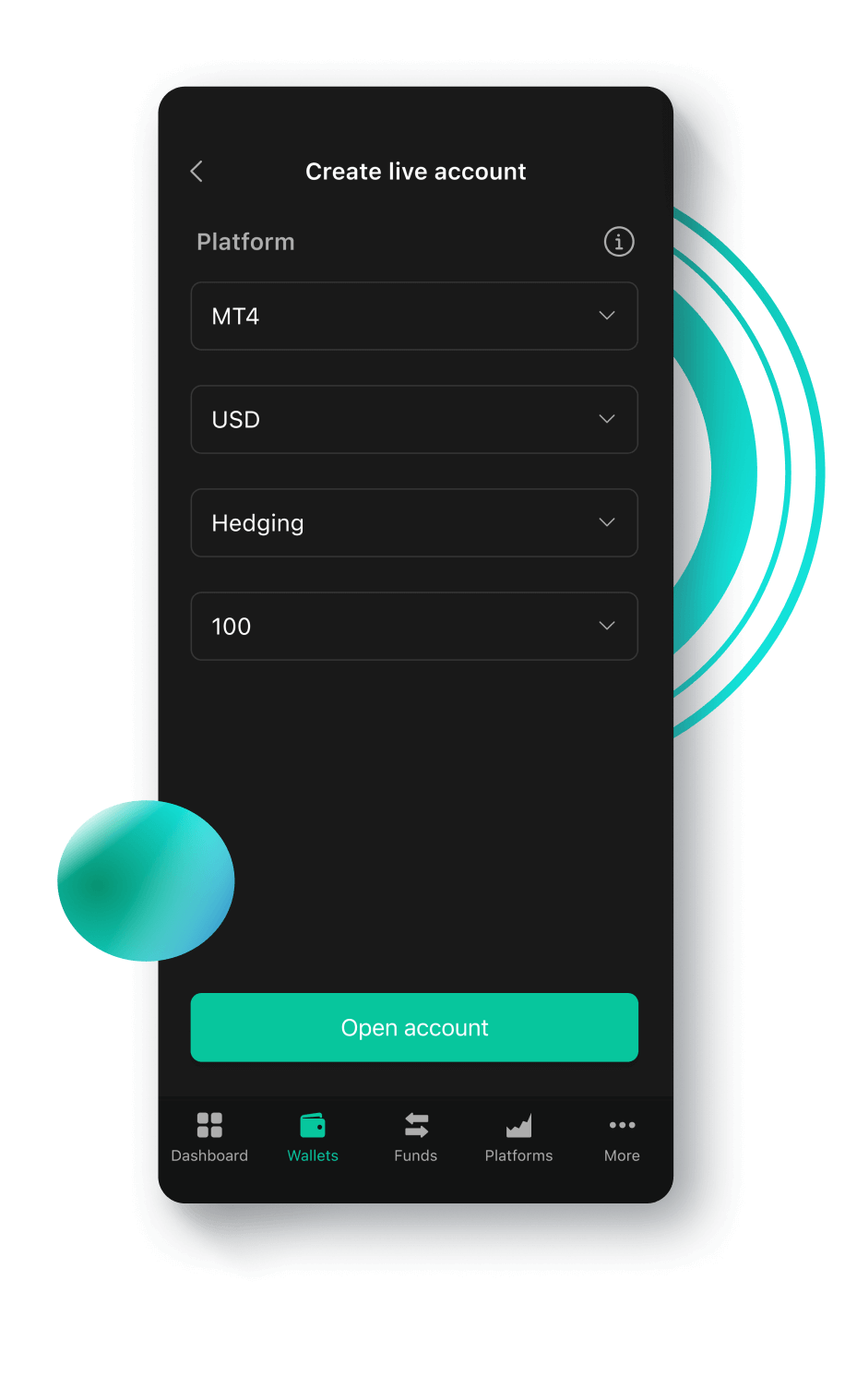 Instant Creation
Create new accounts in a matterof seconds with deep customizationof leverage, currencies andtrading conditions.
Get your own App
By owning this solution you get access to every functionality update that will make you a leader in the industry!
Request a Callback
FAQs
Have a question? A source of useful information about our products and services.
We offer both iOS and Android versions of Mobile application.
Do I need to pay separate for it?
Not at all! You get a true turnkey solution with B2Core. By purchasing the desktop version, you automatically get a mobile version!
Do I need my own Apple Developer Account?
Yes, we setup client mobile applications only on their own accounts. You can get the instruction on Apple Help.
How do I update the mobile app?
After you provide us with access to your account, we will post the latest versions ready for you to publish whenever you are ready.
Have any other questions?
We are on hand to answer all your questions. Get in touch.
Ask us now
It comes best with
Our liquidity is best combined with the leading industry trading platformsto provide the ultimate in performance and user satisfaction.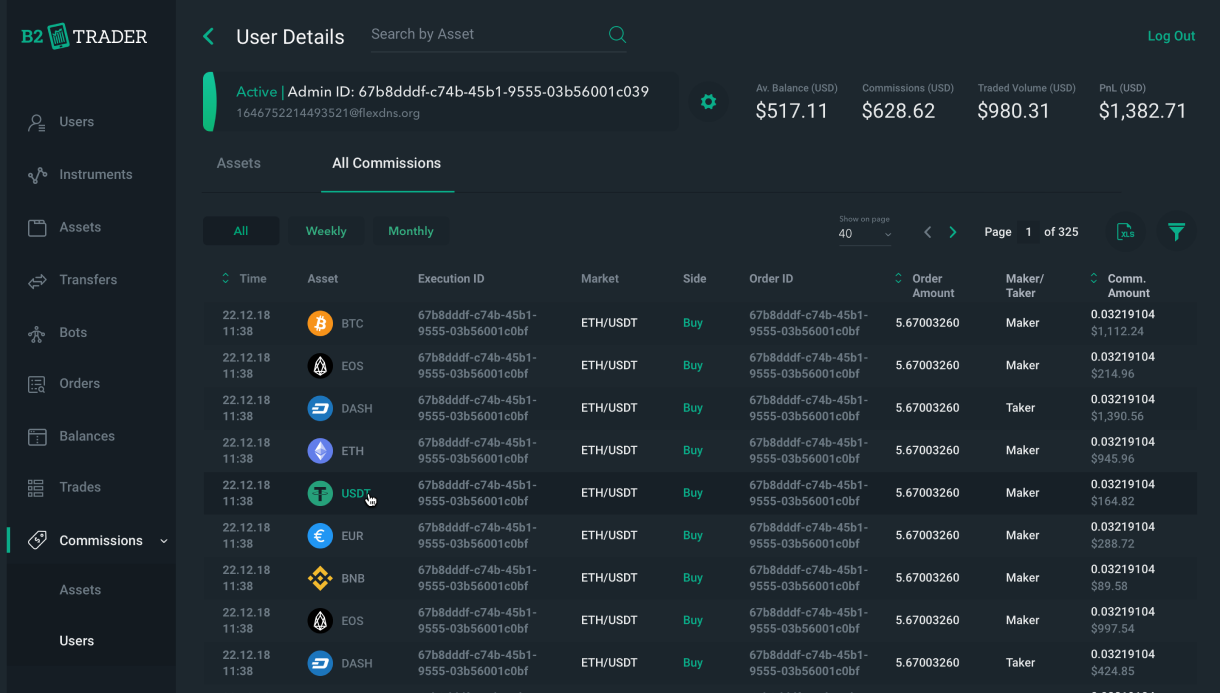 B2Trader (Matching Engine)
A feature-rich matching engine developed by B2Broker for high-loaded exchanges with a large number of clients.
Fulfill up to 10000 requests/seс
Order execution less than 5 microseconds
Loyalty token with commission discount for end-users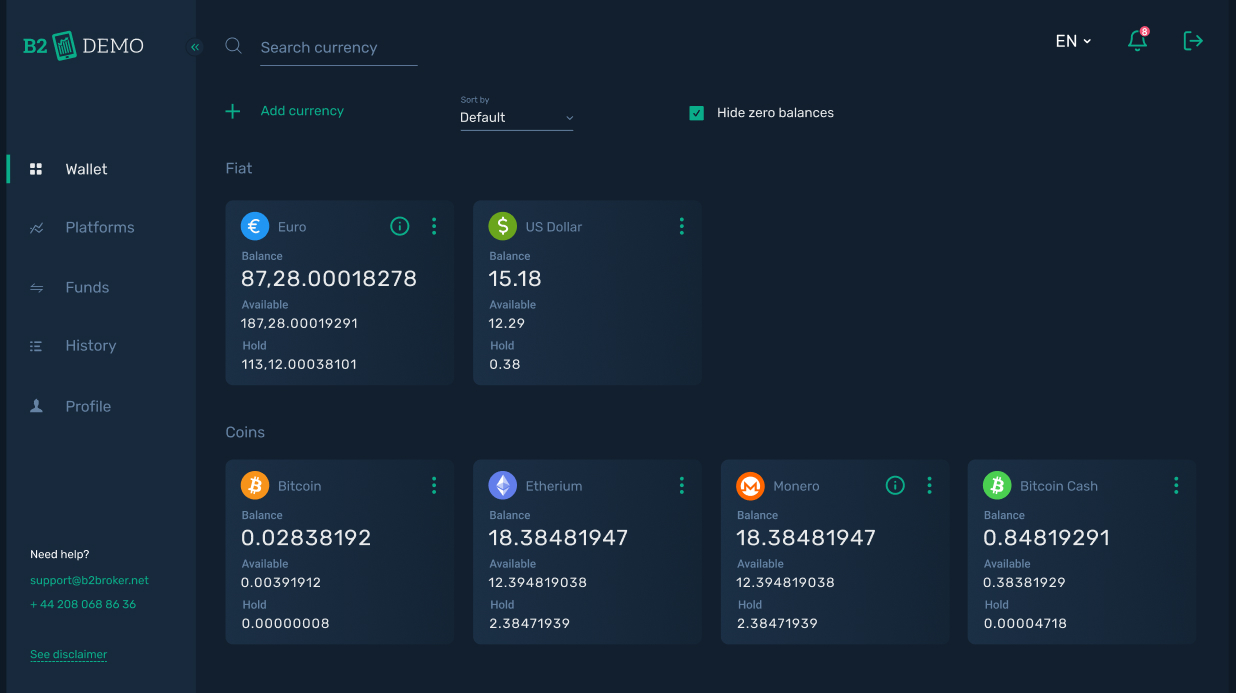 B2Core (Trader's Room)
A new generation of professional software that helps brokers and exchanges manage their customers, admins and IB-partners in one place.
Solution for Multiple Business Types
Solution for Multiple Business Types
Widest Range of External Integrations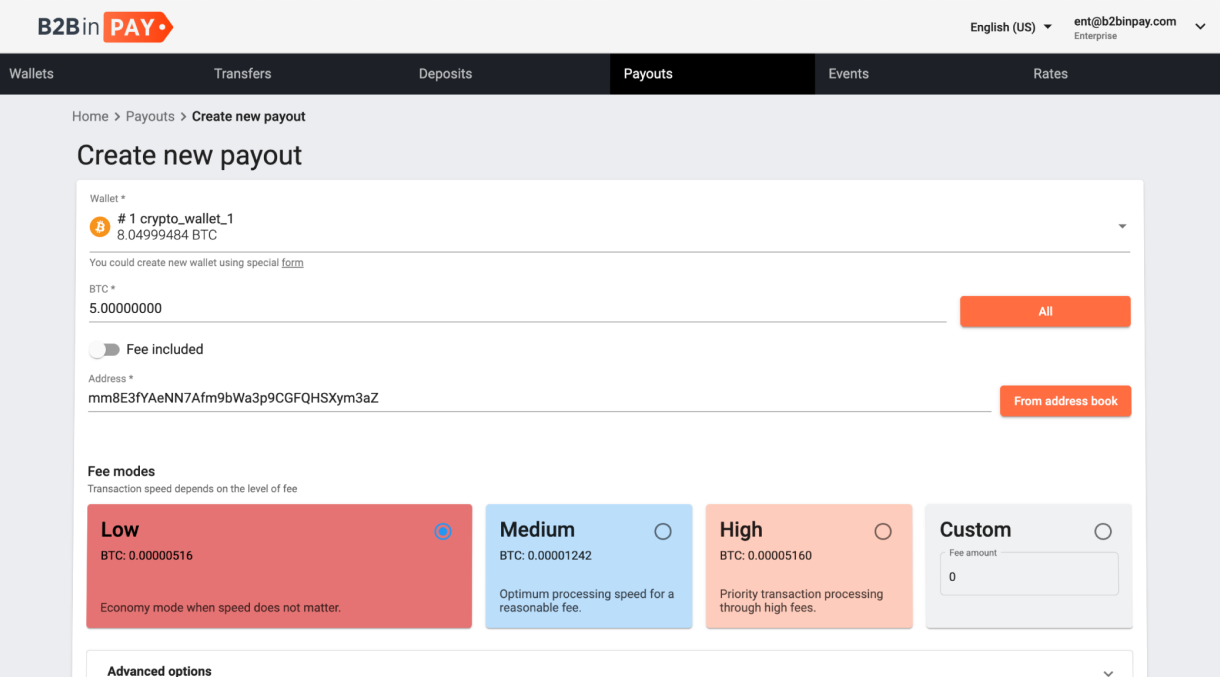 Enterprise Wallets Solutions
Offer your customers Bitcoin, Ether, Ripple`s XRP, Bitcoin Cash, Litecoin & more as a payment option!
888+ Coins, StableCoins & Tokens Supported
NEO, NEM, ETH & omni tokens Supported
Single Unified API for multiple blockchains