Publications
Видео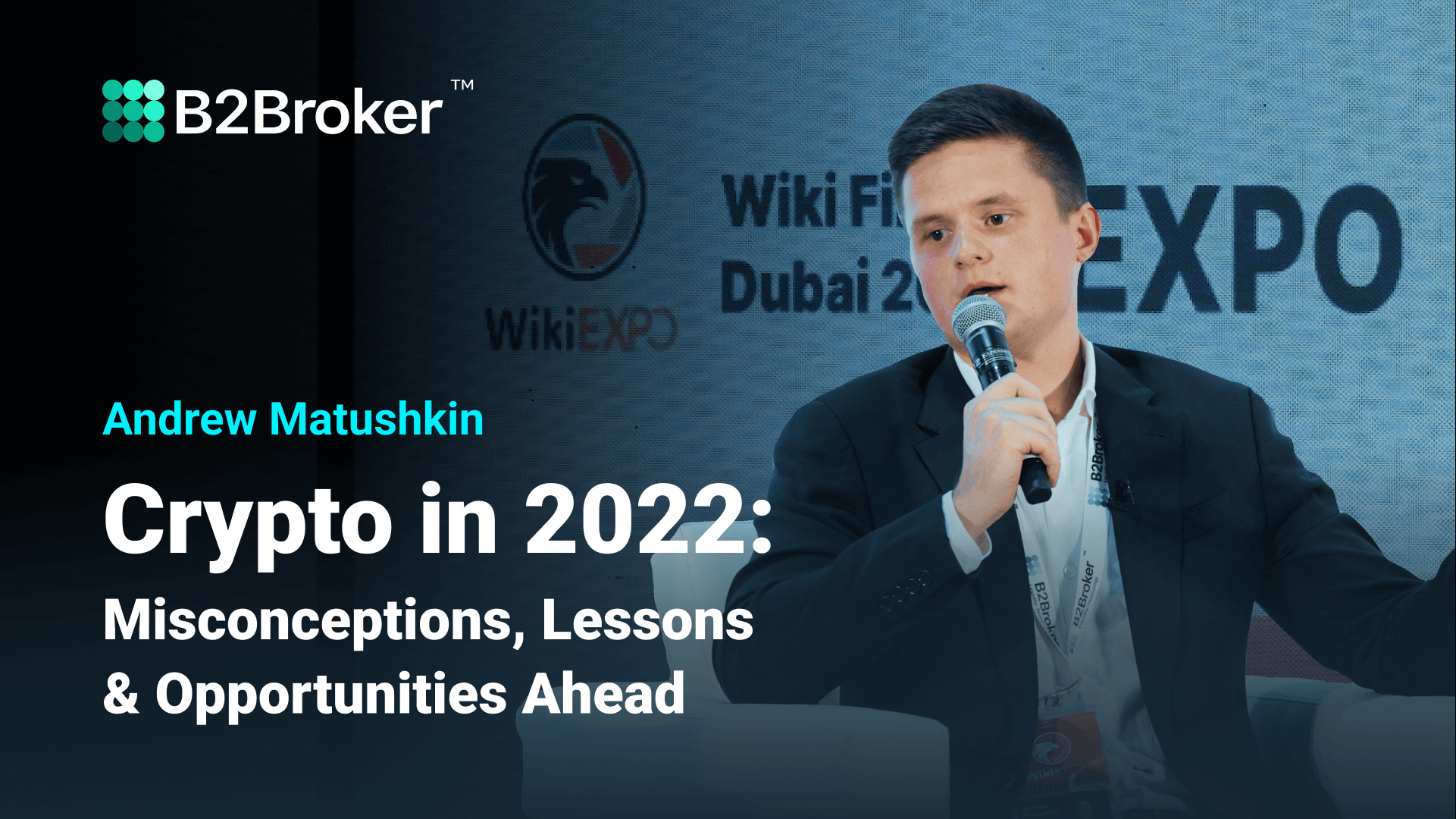 33:22
Wiki FX | Crypto in 2022: Misconceptions, Lessons & Opportunities Ahead
In this video, B2Broker's Head of Business Development Andrew Matushkin, together with three other experts, reviews the state of cryptocurrencies in 2022. He also debunks some common misconceptions and discusses the growth prospects for crypto in 2022 and the lessons learned over the last year.
18.10.2022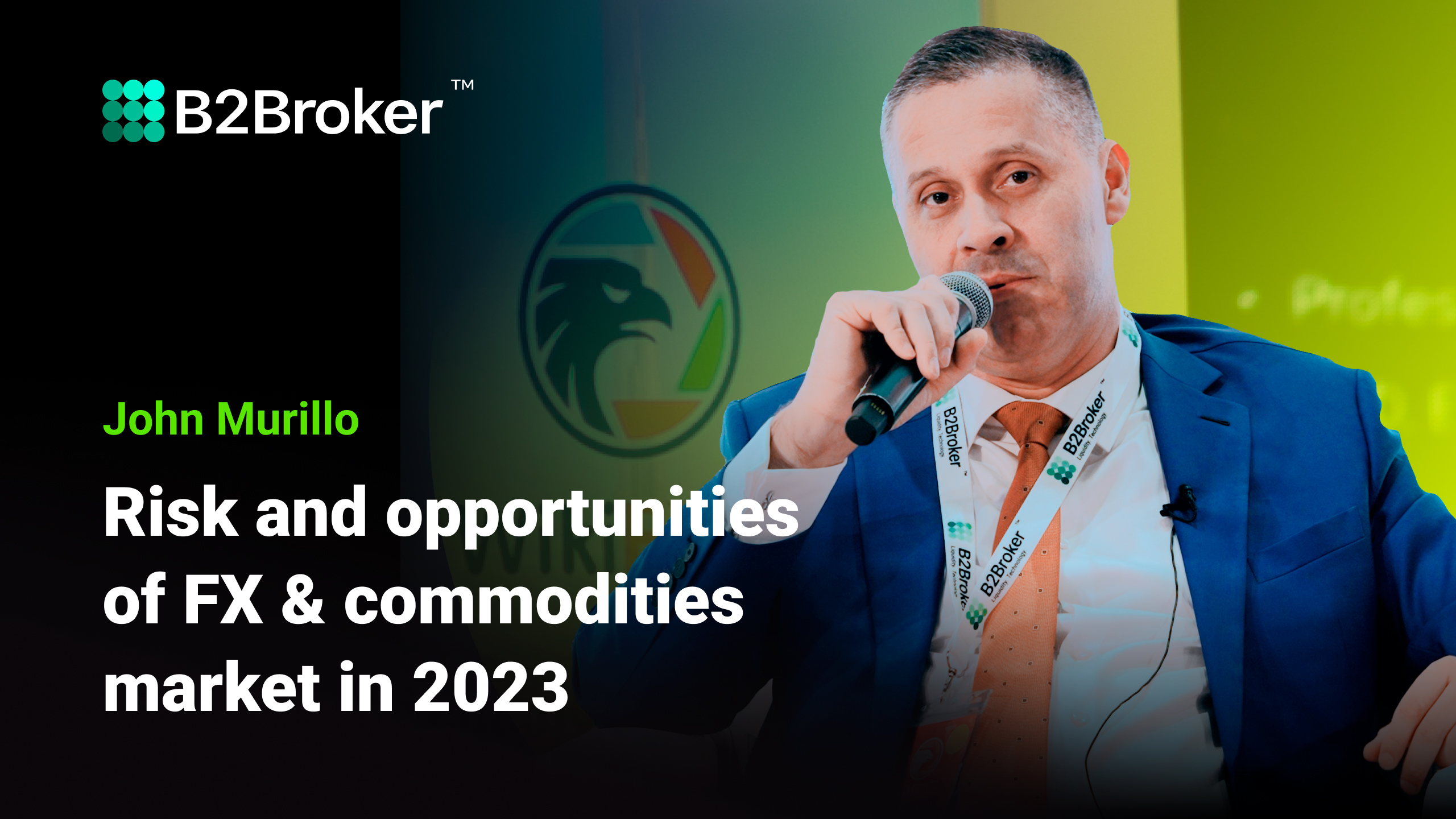 49:14
Wiki FX 2022 | Risks and Opportunities of Forex and Commodities Market in 2023
In this video, B2Broker's Chief Dealing Officer John Murillo and three other panel members discuss the state of the Forex and commodities market in the next year and how investors can capitalize on upcoming opportunities.
17.10.2022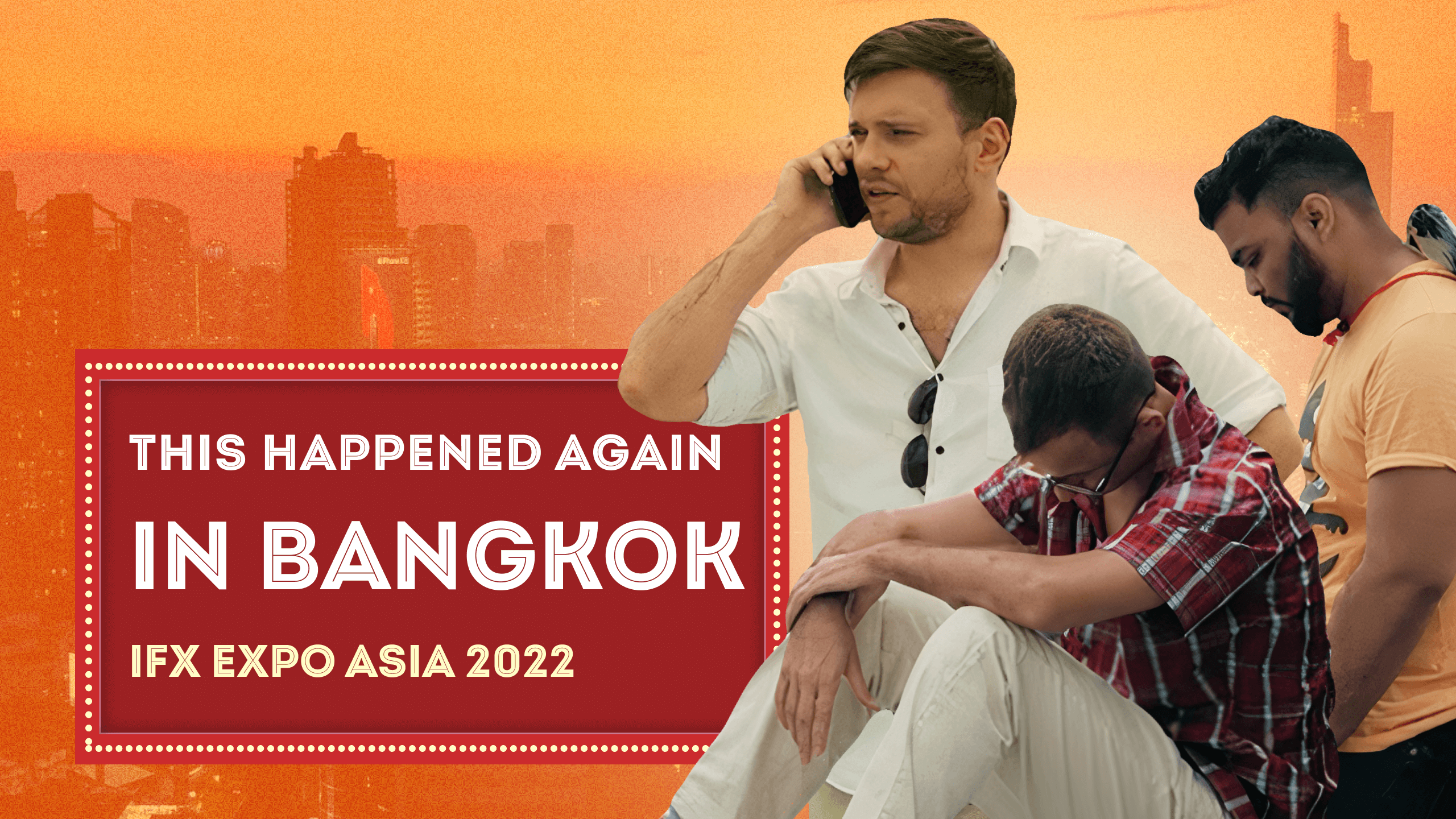 08:35
The Wild Adventures of the B2Broker Team at iFX EXPO Asia 2022
After a quiet night on the beach with a beer and toasting marshmallows by the campfire, Alex, Eddie and Kuldeep wake up in a seedy apartment in Bangkok. They can't remember anything, and David is missing. Moreover, B2Broker is about to start exhibiting at the iFX EXPO Asia 2022. The wolf-pack retrace their steps through the streets of Bangkok as they try to find David before the expo. Along the way, they encounter all sorts of characters; from dodgy taxi drivers to sexy bar girls to dangerous gangsters - but will they find David in time?
11.10.2022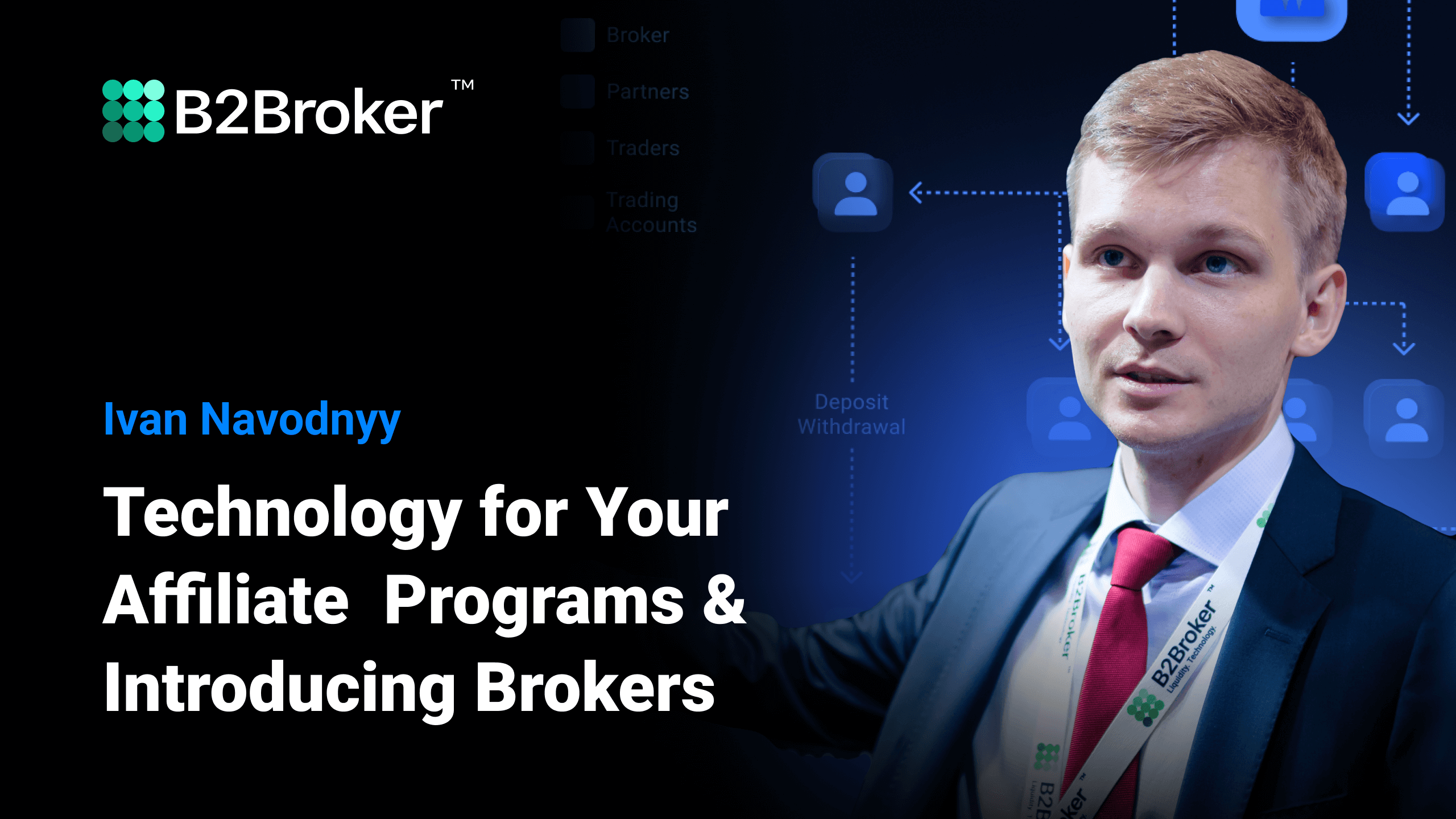 23:07
Wiki FX 2022 | Technology for Your Affiliate Programs & Introducing Brokers
In this video, our Chief Product Officer Ivan Navodnyy will explain how affiliate programs work. He'll describe the affiliate business as a concept, outline one of the affiliate business models, and show every affiliate component and key functionality. It's a must-watch if you're a Forex, stock, or crypto broker!
07.10.2022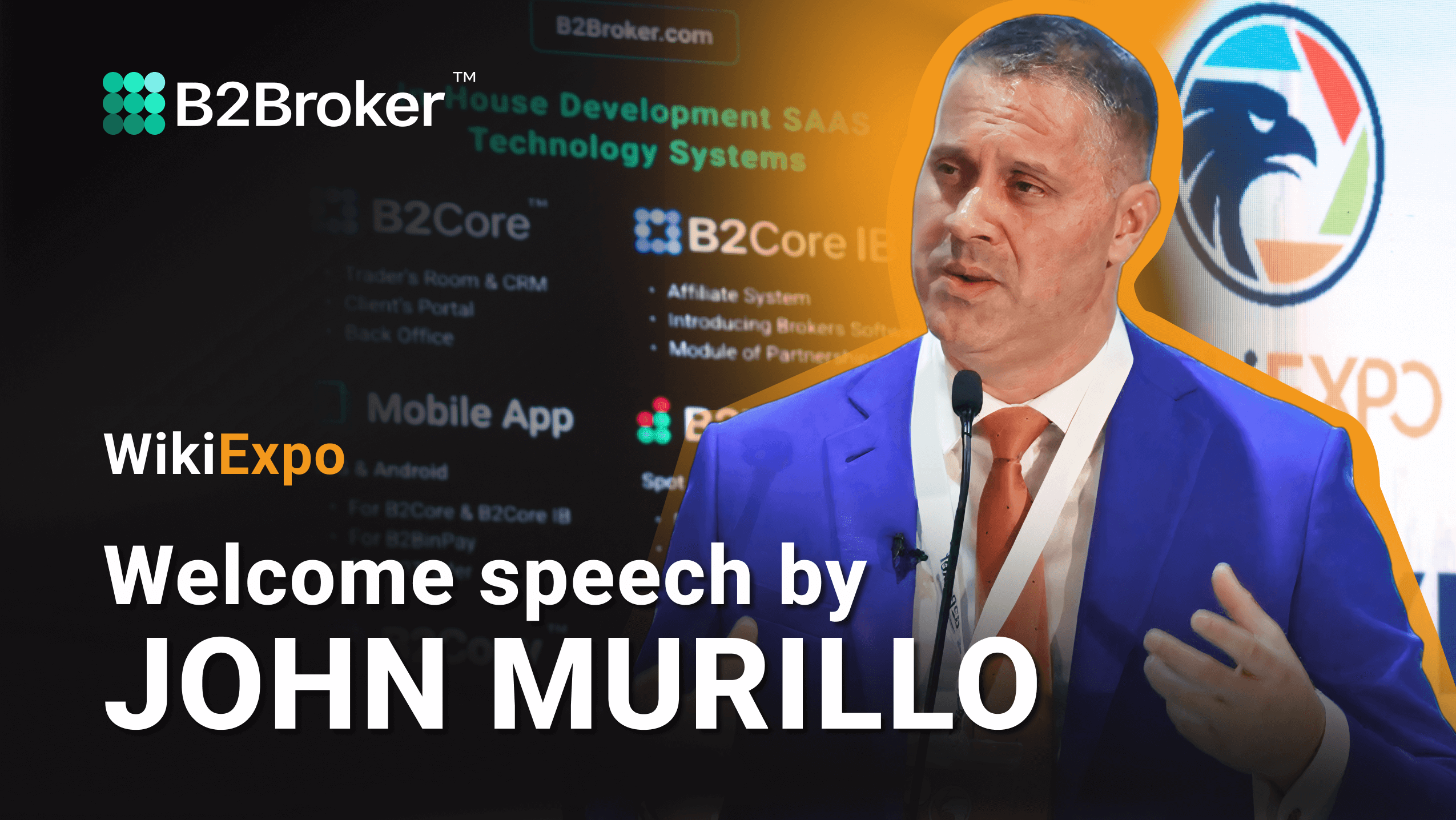 05:59
Wiki Finance Expo Dubai 2022 | What is B2Broker & What Services Do We Offer?
John Murillo, our Chief Dealing Officer, recently delivered a welcome speech at the international conference devoted to the Forex industry. Mainly he described B2Broker and its services, adding that the company offers a variety of products, including but not limited to: turnkey solutions, Forex and cryptocurrency liquidity, and more. The conference was a resounding success, and attendees received John's speech very well.
05.10.2022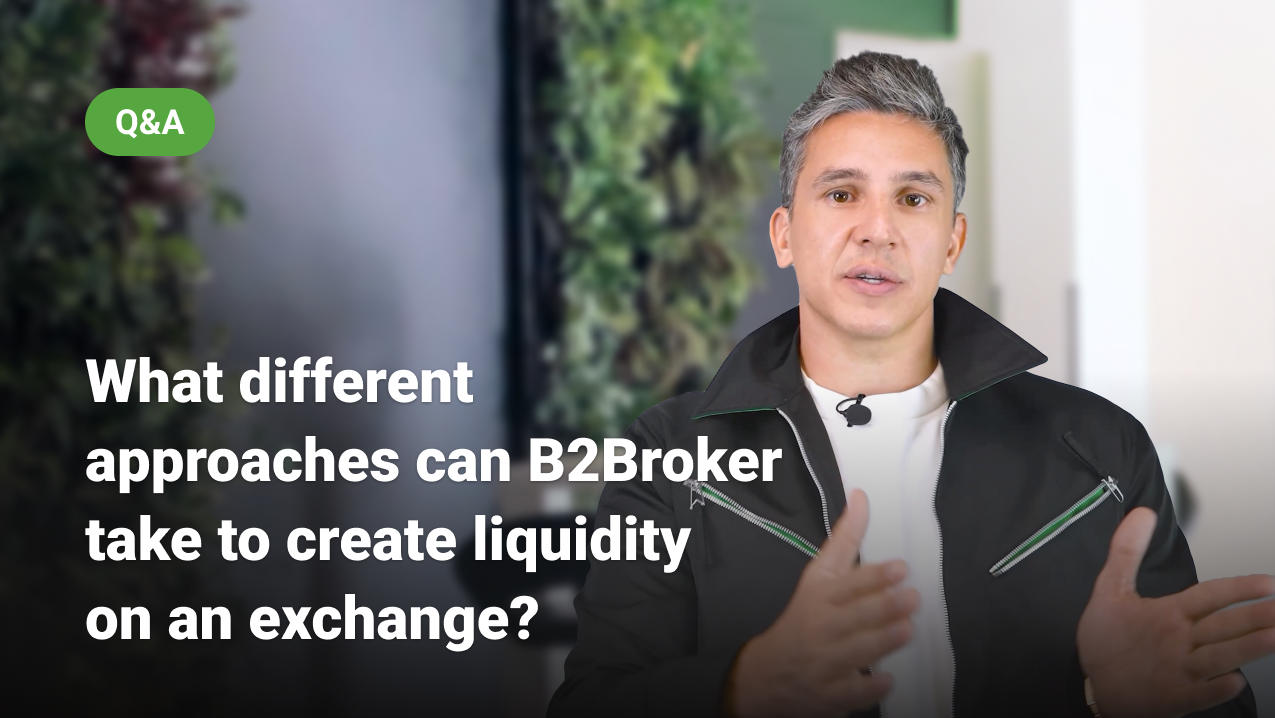 12:46
B2Broker Q&A: How to Create Liquidity on an Exchange? Methods and Approaches
In this video, the CEO and founder of the B2Broker group of companies, Arthur Azizov, answers a frequently asked question about how to get liquidity on an exchange. He outlines different approaches that can be taken and explain the benefits and drawbacks of each, including costs and risks associated with them. This is valuable information for anyone looking to make an exchange work best and attract as many users as possible.
04.10.2022