新聞提要
們的新聞中心會經常進行更新, 整合所有的最新消息, 媒體報道,我活動和視頻, 顯示我們的企業活動和遍及全球的深遠影響力.
閱讀更多
活动
14.01.2022
B2Broker Confirms Consensus 2022 Attendance As Expo Returns to In-Person Format...
B2Broker has confirmed that it has secured booth space at Consensus 2022 to be held on 9th - 12th June in Texas, USA. Building on the success of previous years' participation, B2Br...
閱讀更多
Corporate News
13.01.2022
B2Broker Corporate Parties Report...
B2Broker corporate parties are regarded as a key part of the group's event schedule. As well as participating in numerous external industry expos, it is customary for B2Broker to h...
閱讀更多
Corporate News
14.12.2021
B2Broker Seals European Presence with CySEC-Regulated Multi-Asset Liquidity Prov...
B2Broker, a leading technology and liquidity provider within the Forex/CFDs and Digital Currency industries, has confirmed that it has expanded its global reach by establishing a p...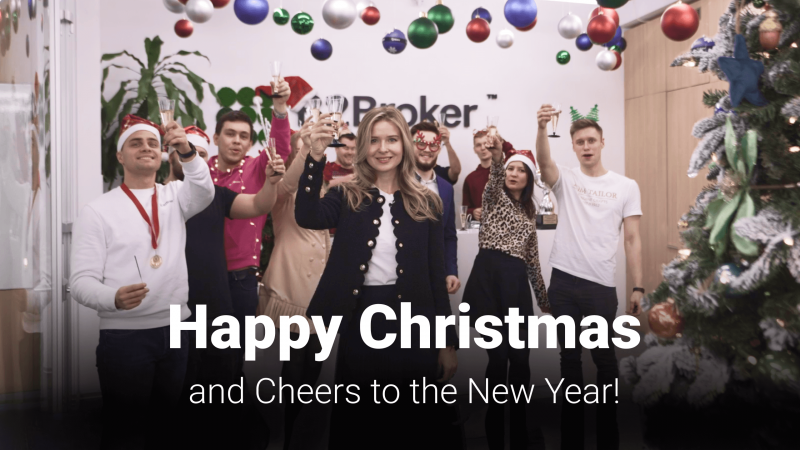 11:20
B2Broker Company Year in Review 2021
B2Broker is thrilled to release its latest end-of-year video introduced by COO Evgeniya Mykulyak, capturing all the best moments from one of the company's most active years to date...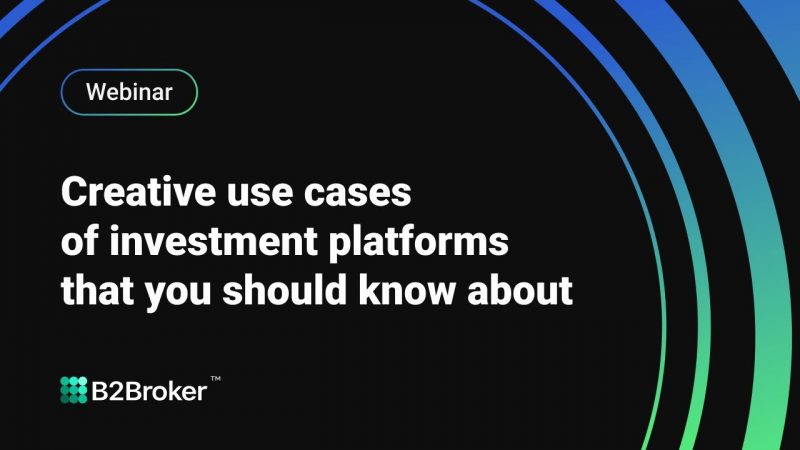 32:38
Creative use cases of investment platforms that you should know about
Here's a chance to catch up with one of our very latest webinars entitled, "Creative use cases of investment platforms that you should know about". Hosted by expert and Product Own...
閱讀更多
Product Updates
07.12.2021
B2BinPay: The Industry's Cutting-Edge Crypto Payment Solution Gets Major Upgrade...
B2BinPay is a leading crypto processing provider that has amassed a large client base and secured multiple industry awards since its inception in 2017. From the offset, B2BinPay pr...
閱讀更多
文章
06.12.2021
What is a Cryptocurrency Matching Engine and How Does it Work?...
What is the major purpose for a crypto-exchange platform's existence? A number of exchange platforms have been established to ease the trade between digital currencies and fiat mon...
閱讀更多
文章
06.12.2021
CFD Liquidity Providers: What They are and How to Choose One?...
As a result of increasing asset trading activity and a growth in liquidity providers during the preceding few years, brokerages now have access to a bigger number of CFD liquidity ...
閱讀更多
活动
02.12.2021
B2Broker Gears Up To Participate at Crypto Expo Dubai 2022...
B2Broker has added a further date to its Q1 2022 schedule and will attend Crypto Expo Dubai on 16th - 17th March at Dubai Festival Arena. For the second year running, B2Broker will...
閱讀更多
文章
23.11.2021
Introducing Brokers vs White Label: Which option is the best one?...
What is the most important task for a brokerage firm entering the financial markets? Some business owners put most emphasis on the technological side of a company. Others understan...
閱讀更多
文章
22.11.2021
How to Start a Forex Brokerage Firm From Scratch? – Beginners Guide...
The Forex industry continues to become a magnet for business owners who want to capitalize on the exploding interest in trading. Theoretically, the task sounds pretty simple – run ...