B2Trader 為世界上最著名的加密數字貨幣交易所提供動力
企業新聞
May 27, 2016
更新 June 7, 2021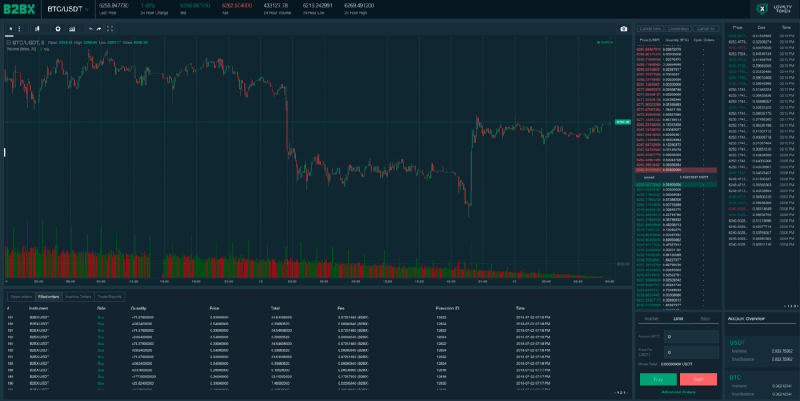 B2Broker is one of the leading technology and liquidity providers for the crypto and forex industry. It is a name which has become synonymous with expertise, speed and professionalism and the go-to place for brokerages looking to implement the latest technology in order to launch their business or advance it to the next level to boost their results. One of B2Broker's most in-demand services is Cryptocurrency Exchange Turnkey. Its popularity is due to the fact that launching a crypto exchange can be a time consuming, costly and a complex process. B2Broker's cryptocurrency exchange turnkey solution, however, allows a business to set up an exchange in just one month at a substantially reduced cost. As well as the financial benefits, there are advantages which lie in the technology behind our trading platform, helping to make this solution such an industry success.
B2Trader Platform
The core element of any cryptocurrency exchange is its trading platform and those who already use our Cryptocurrency Exchange Turnkey solution will be be aware that it is powered by B2Trader, a platform used by many of the world's best-known exchanges. B2Trader is an innovative new trading platform with a powerful matching engine that enables brokers to list unlimited tradable assets including digital assets, fiat currencies, forex and equities etc. There are many other benefits available including a web wallet that offers a number of useful features, a three-level security system that includes Warm, Cold and Hot Wallets, two-factor authentication and anti-phishing features, and sufficient liquidity that is required to attract clients to an exchange. With our solution clients get direct access to Prime Broker services:
Unlimited listing
9 types of orders
Fully customizable
Mobile APP
WEB Platform
AWS or Azure servers
Advanced OMS (Order Management System)
One million transactions per second with less than 50 nanosecond latency
No revenue share model – just a software fee
24/7 technical support
The world's best-known exchanges are powered by B2Trader platform. If you are looking to set up a crypto exchange turnkey or would like to learn more about B2Trader, contact us today!