Fil d'actualité
Notre fil d'actualité est fréquemment mis à jour et regroupe toutes nos dernières nouvelles, couverture média, événements et vidéo qui reflètent les activités de l'entreprise et notre présence de grande envergure à travers le monde.
Read more
Actualités des produits
07.07.2022
B2Broker Announces Latest B2Core Update Including New Features and Integrations ...
B2Broker is delighted to announce the latest release of the B2Core platform. The update includes several new features that will make trading easier and more convenient for everyone...
Read more
Articles
07.07.2022
How Do Liquidity Pools Work in Crypto?...
This article discusses the definition of a liquidity pool, its upsides and downsides, how to join a liquidity pool, and the most popular liquidity pools to date. ...
Read more
Articles
07.07.2022
Why is the Forex Market so Liquid? – Volume & Liquidity...
Foreign exchange, or Forex, is the biggest financial market in the world. With a daily volume of over 5 trillion US dollars, it is traded almost everywhere on the planet. Its popul...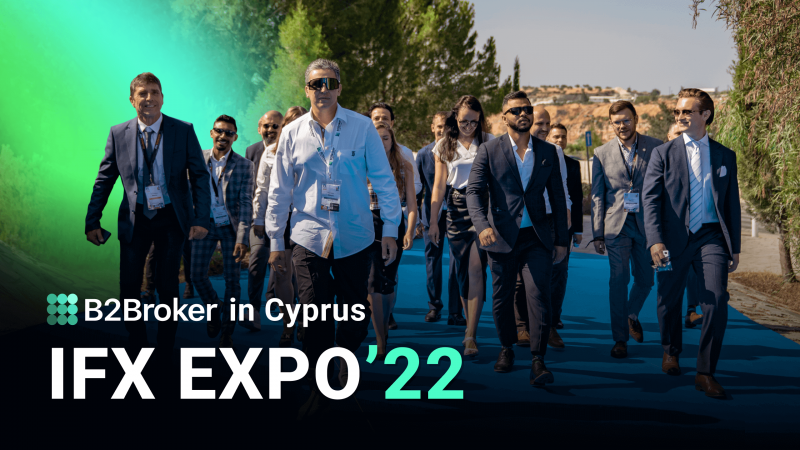 06:23
B2Broker at iFX Expo Cyprus 2022 – A Video Report
As participants, we attended the iFX Expo Cyprus 2022 event and made this video report to show you what it was like....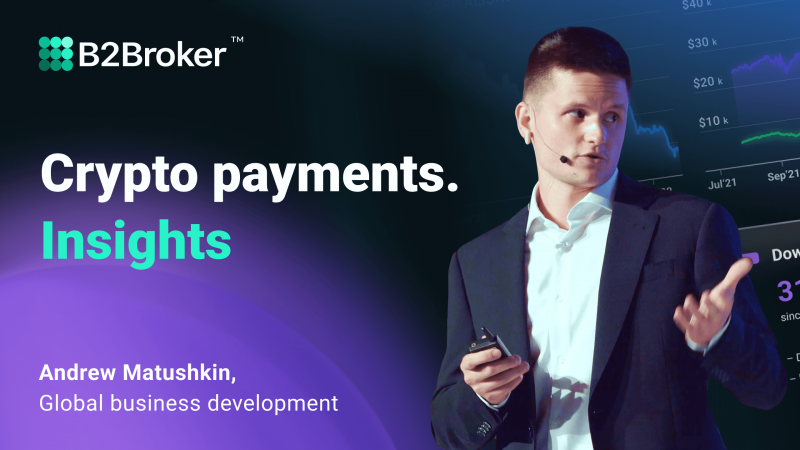 13:40
Andrew Matushkin: Insights into Crypto Payments | DIFC Fintech Week 2022
What are the prospects for crypto payments? How do they compare to traditional fiat payments? Find out what Andrew Matushkin, Global Business Development Manager at B2Broker, had ...
Read more
Événements
27.06.2022
B2Broker to Attend DIFC Fintech Week...
We at B2Broker are happy to announce that our team will be attending DIFC Fintech Week in Dubai, UAE – one of the most highly anticipated gatherings of FinTech leaders and innovato...
Read more
Articles
23.06.2022
GameFi: An Inside Look and Market Overview...
The term "GameFi" ("game" and "finance") is used to describe the financialization of games. GameFi can be seen as the next step in the evolution of gaming, where players are not on...
Read more
Actualités des produits
21.06.2022
B2Broker Adds New Trading Platform to B2Core Client Cabinet...
Like other platforms, cTrader will work the same way in the B2Core ecosystem. It means brokers can offer their users the same seamless experience, with the ability to open/manage t...
Read more
Événements
20.06.2022
B2Broker and B2BinPay at iFX Expo Cyprus 2022: Sharing Knowledge and Building Re...
B2Broker and B2BinPay had a great time exhibiting at the iFX Expo Cyprus 2022 event, which took place on the 7th-9th of June. The event was hosted at the Palais des Sports, Spyros ...
Read more
Événements
01.06.2022
B2Broker to Attend The Crypto Expo Dubai 2022...
La Crypto Expo Dubai est l'occasion idéale d'en apprendre davantage sur l'évolution du secteur de la crypto et de la blockchain et d'entrer en contact avec des collègues profession...
Read more
Événements
27.05.2022
B2Broker to Exhibit at Wiki Finance Expo Dubai 2022...
Wiki Finance Expo Dubai is a two-day exhibition focusing on both Forex and cryptocurrencies, fintech and blockchain. The event will occur at the Dubai landmark, Festival Arena, wit...