外国為替ブローカーと仮想通貨取引のためのペイメントゲートウェイ – B2Broker
記事
7月 (しちがつ) 5, 2019
更新しました 11月 (じゅういちがつ) 27, 2023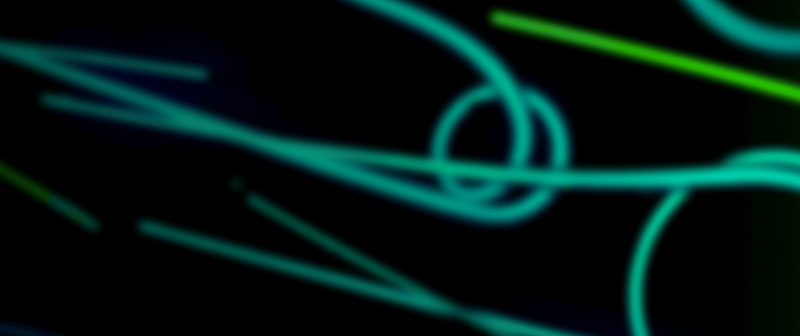 Cryptocurrency payments and solutions for facilitating these type of payments are more in demand than ever. As they offer a safe, secure and transparent way of undertaking transactions, cryptos continue to attract an increasing number of users, thus more and more businesses have started accepting this mode of payment. This rise in demand is paralleled in the forex industry which has, in turn, brought about a corresponding increase in demand for forex brokers merchant services. As crypto payments have become more infiltrated into society and increasingly embraced by the business world, it stands to reason that brokers who integrate a cryptocurrency payment gateway and set up a forex merchant account will reap the benefits from offering their clients crypto payment services.
B2BinPay
is one of the leading FX payment service providers facilitating blockchain payments and has come to be recognised as one of the major providers in the industry, attracting different genres of clients.
Enabling Global Online Cryptocurrency Payments
In more detail, B2BinPay is a payment gateway for forex brokers which enables businesses to send, receive, store, exchange and accept cryptocurrency payments online, safely, securely and cost-effectively across the world. The solution has a wide user-base including forex brokers, cryptocurrency exchanges, hedge funds, online stores and other merchants who use it to process cryptocurrency payments. By offering the facility to make online crypto payments, businesses are able to offer their existing clients an additional payment method, as well as attract new clients, potentially boosting company revenues. In addition, crypto payments are a secure payment mode which are accompanied by lower charges than other payment methods such as credit cards which is an added bonus for clients. B2BinPay provides users with two payment methods – crypto/crypto and crypto/fiat. In the case of crypto/crypto, if the client pays in cryptocurrency, you will get paid in your chosen crypto, for example, USDt or USDC, etc. With crypto/fiat, if the client pays in cryptocurrency, you receive fiat currency (USD, EUR) to your balance.
Benefits of Choosing B2BinPay
Accepting Bitcoin and other cryptos is not only straightforward, users also get to benefit from a range of features including low fees and different account types. Credit and debit card fees can incur substantial costs for businesses, especially where multiple transactions are involved on a daily basis. As cryptocurrency is decentralized, transaction fees are minimal so by accepting crypto payments, merchants are able to decrease their transaction fees to a small percentage of those offered with regular online payment gateways.
Solutions for Merchants and Enterprises
Accepting bitcoin and other cryptocurrencies is a straightforward process and B2BinPay allows any kind of business to securely and effectively send, receive, store and exchange and accept crypto payments online. Features include no recurring fees or hidden charges, low processing fees, downloadable reports, real time balance and transaction history and secure checkout. Enterprise clients benefit from a highly secure, reliable and scalable wallet from one of the industry's most reputable cryptocurrency payment providers. Our
enterprise crypto wallets
solution is a perfect fit for Brokers, Exchanges, Hedge funds, Asset Managers, Tokenization Platforms and Token issuers, etc. All major coins, stablecoins, liquid and non liquid tokens are served under one reliable platform. B2BinPay Enterprise wallets solution supports nearly 95% of all tokens on the market today based on ETH, NEO & NEM making it unbeatable in terms of quantity of supported tokens. Managing tokens is now an easier and a straightforward process that saves time, reduces risk and processing costs. There is no need to manage your own nodes, deal with any updates and maintenance or secure them as B2BinPay does it all for you. Clients will also find it a simple way to work with USDT, the most popular token based on bitcoin with the added advantage of being able to manually or automatically withdraw tokens at any time to your clients or your own wallet using our robust API. Features include secure deposits, automatic token collecting and withdrawals, white-label integration, advanced API, back office system with all stats for transactions and reasonable prices based on processing volumes, sandbox environment for your development team, 888+ coins and tokens supported, advanced real-time reports and 24/7 technical support in 6 languages including Chinese, English, Spanish, Russian, Arabic and Greek. In further news, an online chat feature is now included with each client's personal account, making the process of technical support more accessible and easier than ever before. If your business needs a recognised PSP for forex brokers, B2BinPay from B2Broker can provide you with access to the cryptocurrency markets quickly and easily, facilitating crypto payments across the globe. Set up and integration of the B2BinPay platform is feasible in under an hour via a single API. Contact us today to learn more.