B2BinPay & Eqwire at PAY360 Conference – Report
Author: Iskander Ziyanurov
23.03.2022 - 23.03.2022
B2BinPay and Eqwire were proud to participate as Gold Sponsors at the PAY360 Expo on March 22. The event took place in London, where entrepreneurs could learn about everything related to payment processing for their business needs. Our team has attracted many new clients and successfully promoted the products we offered at booth displays.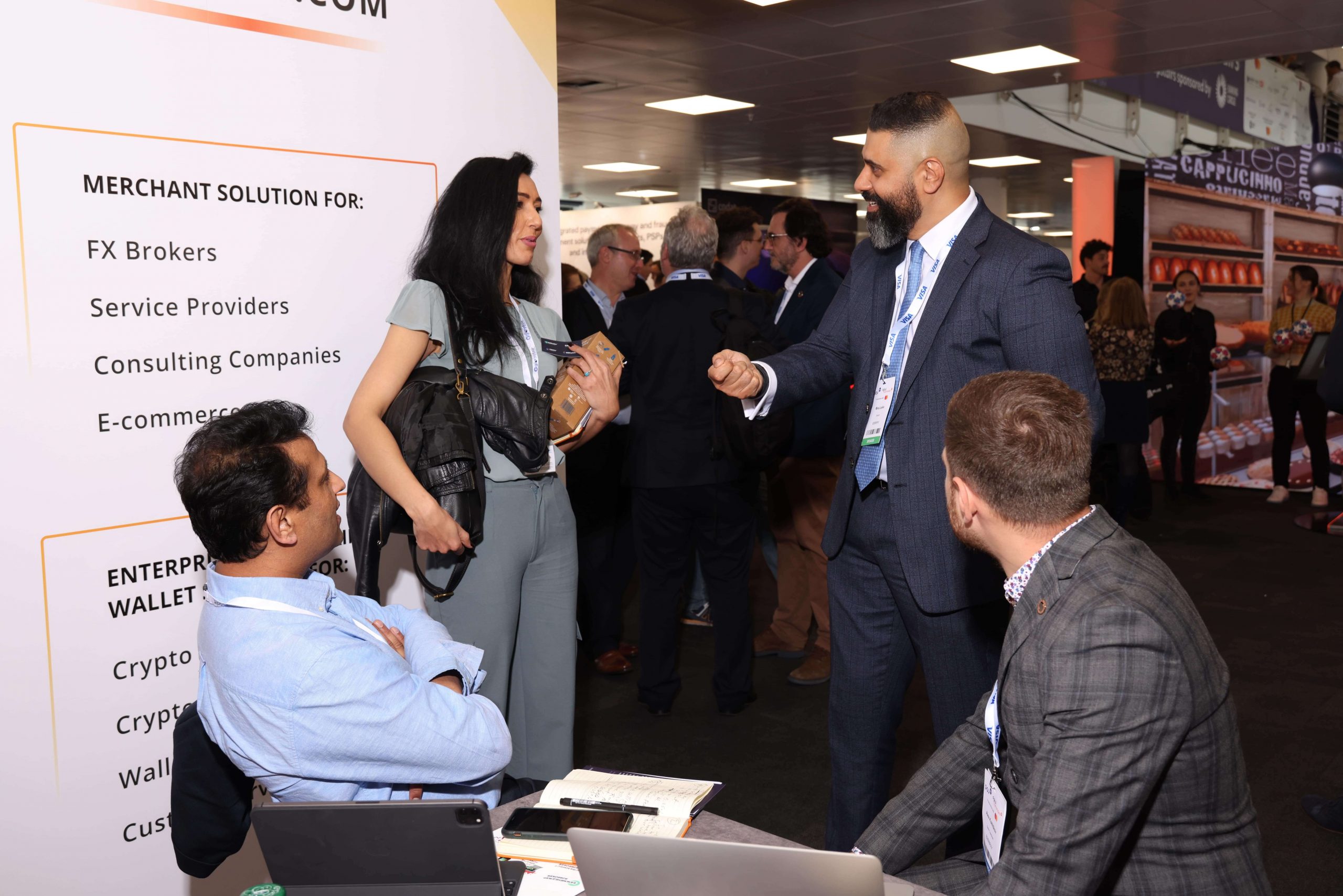 About PAY360 Conference
PAY360 is the flagship conference and exhibition of the Payments Association, bringing together attendees from across the entire payments value chain. It is a narrowcast event for the payments community, where senior decision-makers meet to do business.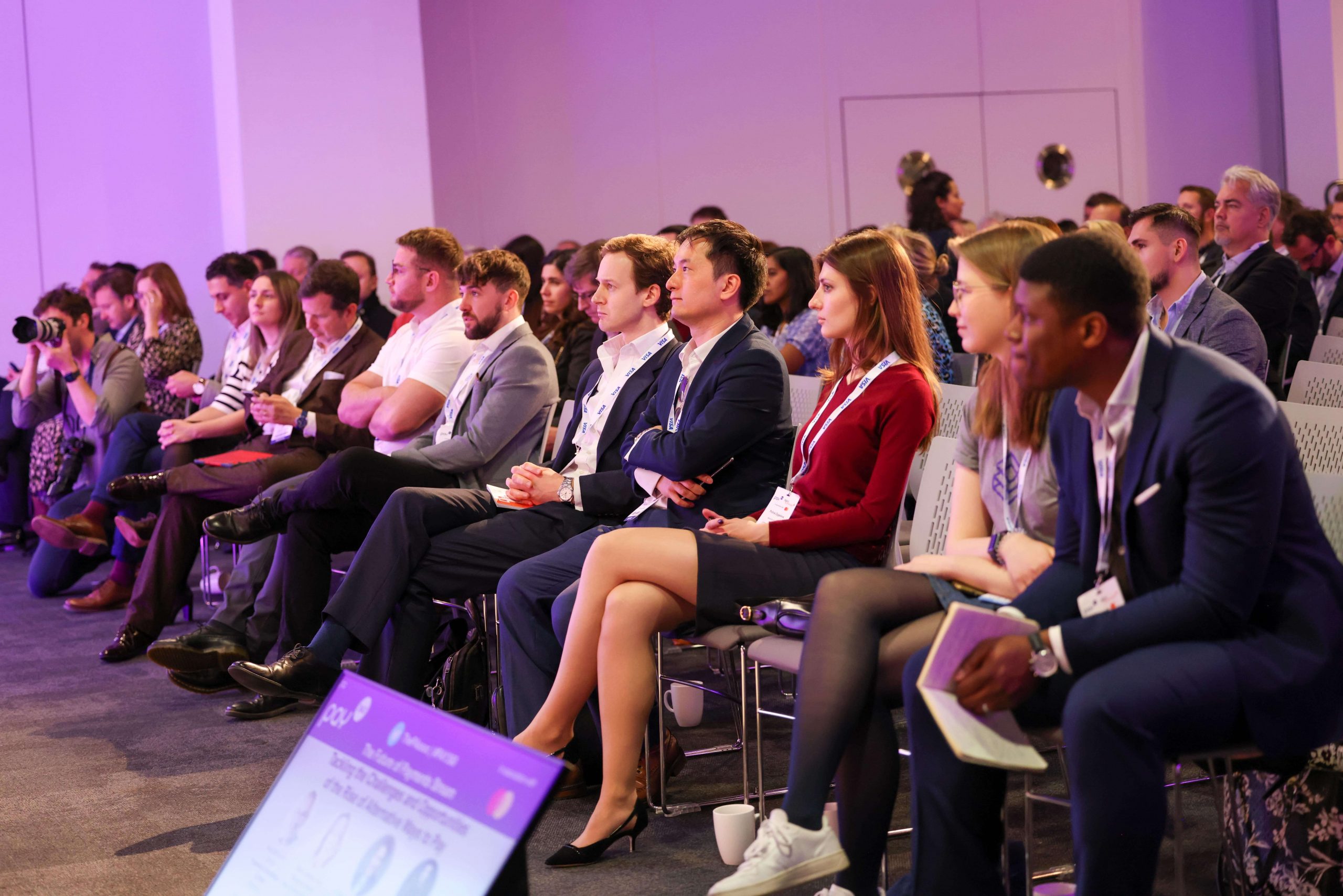 This year, PAY360 brought together over 1500 representatives from banks, governments, the fintech industry, as well as merchants, investors, card providers, consultants, and solutions providers. The conference provided 8 hours of dynamic sessions, cutting edge content, learning and networking opportunities.
47+1 Expert at PAY360
On March 22, the conference featured 48 talented speakers. Among them were company founders, industry visionaries and directors to the most influential trade organizations. All panel sessions were related in one way or another to the main topic of discussion — "Acceleration of the Payments Industry Digitization." On that day, our expert from the London office was one of the first to take the stage.
Mina Louka, CEO B2BinPay and Eqwire UK
From the central tribune of the conference, B2BinPay and Eqwire UK CEO Mina Louka spoke about the state of digital finance and its prospects. He explained in detail to everyone present what DeFi is and talked about its impact on the industry that has undergone significant changes, mainly due to cryptocurrency and blockchain innovations.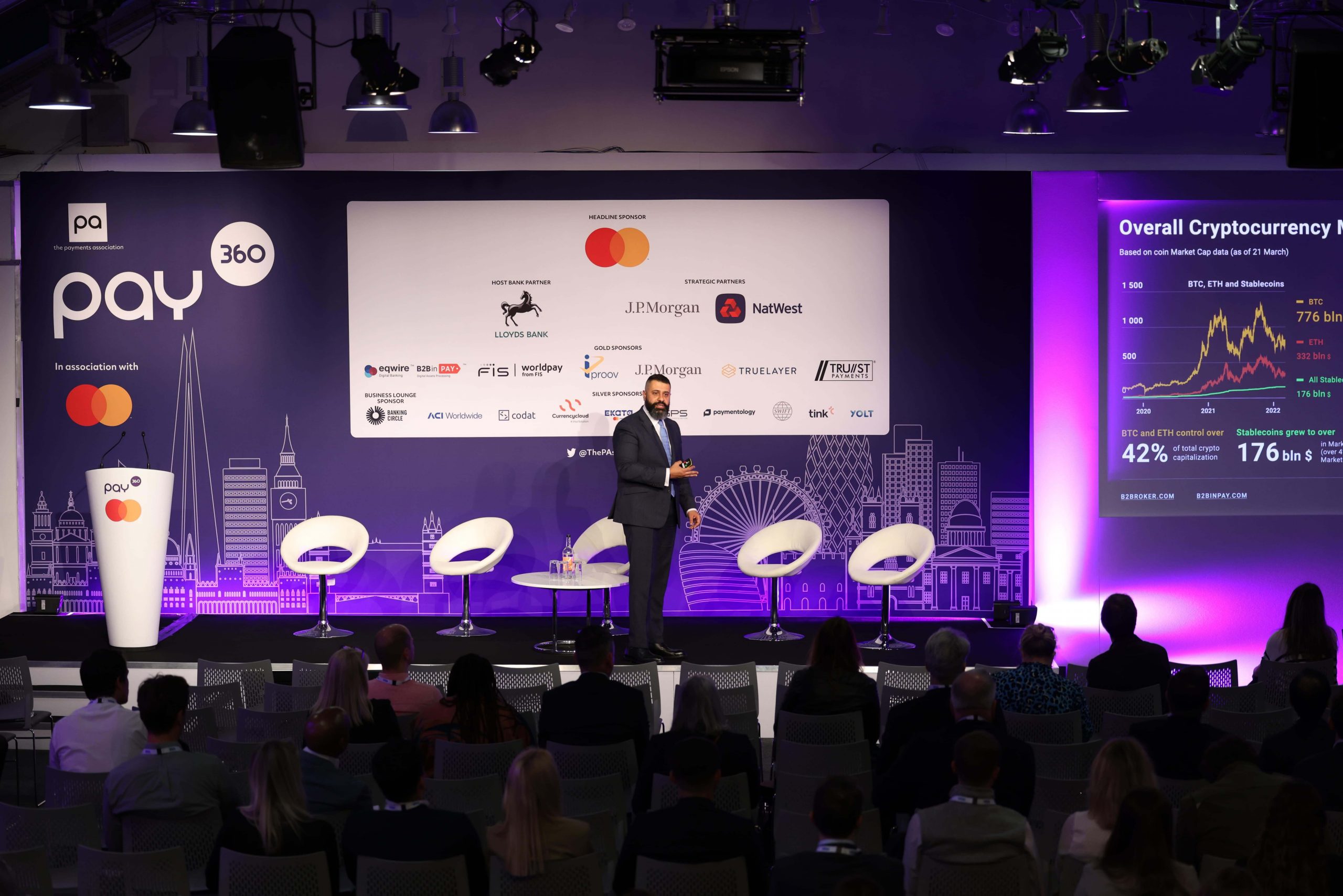 Cryptocurrency Processing
If you learned about us after the exhibition and don't know exactly what B2BinPay is, then let us tell you — B2BinPay is a cryptocurrency payment provider offering solutions for Merchant and Enterprise Clients. B2BinPay allows you to send, receive, store, exchange and accept crypto payments online safely, securely and cost-effectively across the globe in a matter of minutes and enjoy a wide range of benefits, including low processing fees, real-time balance / transaction history, downloadable reports, secure checkout.
Bottom Line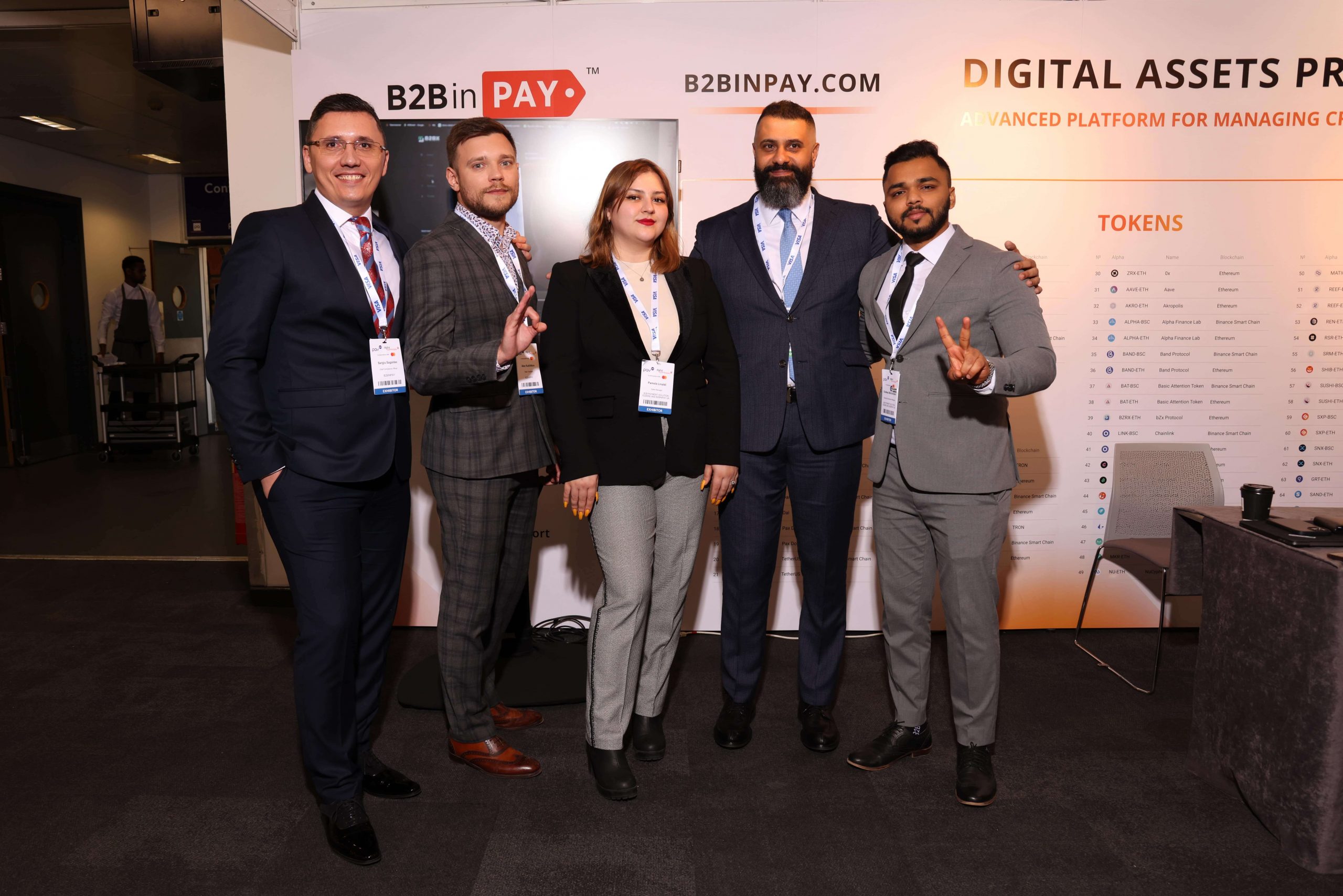 The PAY360 conference was an excellent opportunity to network with other businesses in the industry and learn about new products and services. Our team enjoyed meeting new clients and demonstrating how our products can benefit their business. If you weren't able to attend this year, be sure to request a presentation from us so you can see first-hand how we can help streamline your payment process. You can also try out our demo to get a feel for how it works. We hope to see you soon!