B2Broker and B2BinPay to Showcase at the iFX Expo Dubai 2023
Events
December 27, 2022
Upd on April 17, 2023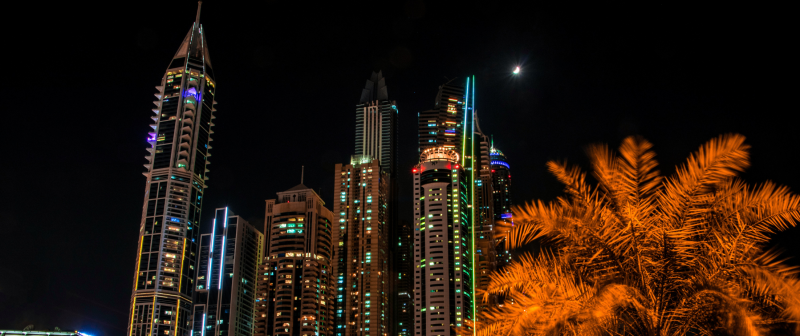 Are you ready to experience the future of fintech? The iFX Expo Dubai 2023 is coming to Dubai, UAE, from January 16th-18th, and our teams from B2Broker and B2BinPay will be on hand to showcase all of our latest products and services. We are excited to be part of this event and look forward to networking with industry peers from around the world.
About iFX Expo Dubai 2023
iFX Expo is a landmark event in the fintech sector, with professionals in many sectors of finance from around the world gathering to explore cutting-edge business and technology solutions. For more than a decade, this renowned expo has positioned itself as a vital destination for individuals and companies looking to stay ahead of the curve in online trading, financial services, and more.
The highly-anticipated iFX Expo Dubai 2023 will be held at the renowned Dubai World Trade Centre (DWTC). Spanning two days, this event will feature presentations, workshops, and panel discussions centered on new developments and technologies in the financial industry. Numerous speakers will share their insights and best practices on topics such as digital investments, regulatory technologies, blockchain, payment solutions, and many more.
Our Speakers
We are proud to have our teams of experts at the event.
Eugenia Mykuliak
Eugenia Mykuliak, Chief Operating Officer and co-founder of B2Broker, will be giving a keynote speech on "How to get a client in 2023: Marketing and Client Acquisition for Brokers" on the 17th of January at 12:40 in the Speaker Hall. Her dynamic and powerful speaking style is sure to captivate her audience with her in-depth knowledge of financial technology, business strategy, and innovation.
Arthur Azizov
Arthur Azizov, Chief Executive Officer and founder of B2Broker, is a veteran in the FinTech sector with over ten years of experience in finance and IT. He will be joining a panel discussion entitled "Survival Kit: The Payments Landscape in MENA" on the 17th of January at 16:10 in the Speaker Hall. The session will focus on the state of payments in the Middle East and North Africa, as well as opportunities for those looking to start a business in this region.
John Murillo and Andrew Matushkin
John holds the position of Chief Dealing Officer at B2Broker, while Andrew is the Chief Business Development Officer. With their combined knowledge and experience, they will be participating in the panel discussion titled "Fundamental components for scaling your margin business" on the 18th of January at 12:00 in the IDEA HUB. If you're eager to stay up-to-date with the evolving world of business and finance, this is your chance!
About B2Broker
At B2Broker, we strive to bring the best possible technology and liquidity solutions and services to our clients in the FX and cryptocurrency sectors. Our commitment to innovation and excellence has made us one of the most respected players in this field. Visit us at Booth #4, where our team will be ready to share with you our innovative products and services! And at Booth #49 and #50, you can find out more about the services B2BinPay has to offer. As a leading provider of cryptocurrency payment processing solutions, B2BinPay provides businesses with reliable crypto wallet solutions and the ability to accept crypto payments for goods and services.
Secure your spot at iFX Expo Dubai 2023 by registering today! We can't wait to have you join us!