B2Broker is Delighted to Participate iFX Expo Cyprus 2022 as a Diamond Sponsor
Author: Iskander Ziyanurov
07.06.2022 - 09.06.2022
B2Broker is thrilled to confirm its participation in the iFX Expo International, which will take place June 7-9, 2022 in Palais de Sports, Spyros Kyprianou Athletic Centre, Limassol, Cyprus. B2Broker has secured Diamond sponsorship, as well as a presence at two distinguished booths for both B2Broker and B2BinPay (#155 and #119-120).
Watch the video of how it was last year!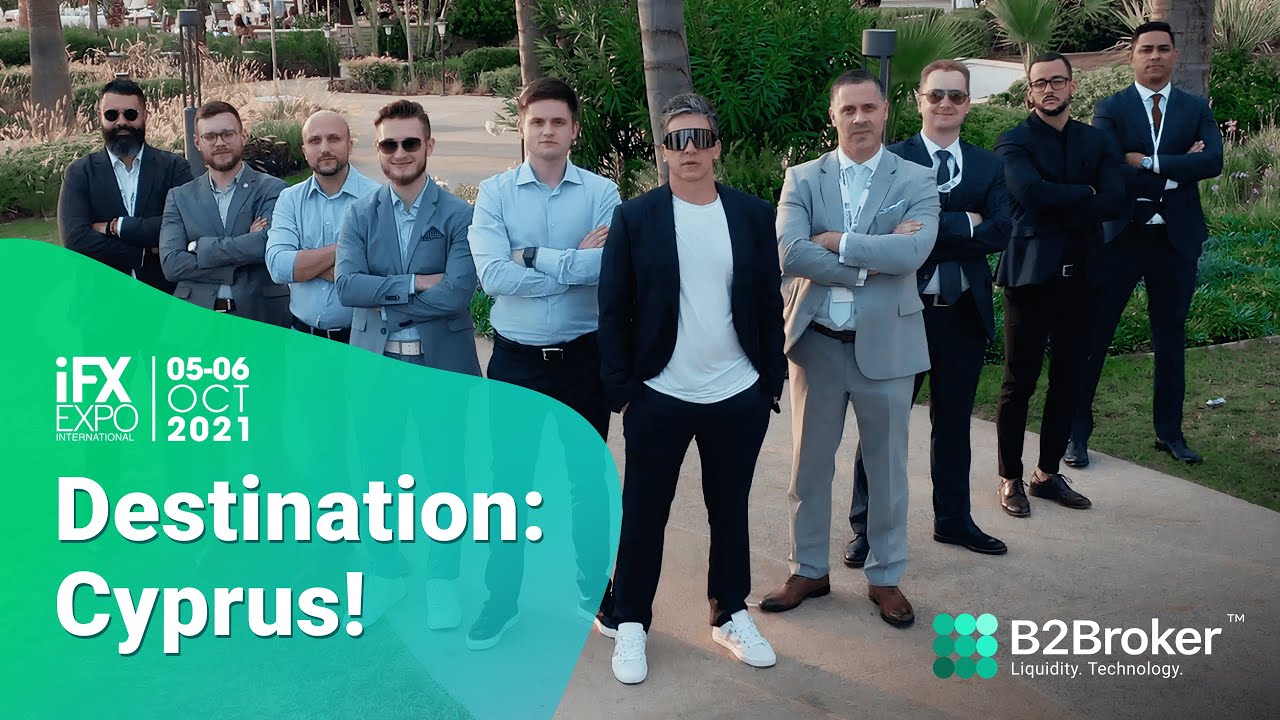 18:15
B2Broker Heads for iFX Expo Cyprus
The B2Broker team is happy to be back at iFX Expo Cyprus after a year's absence. What better way to mark the occasion than with the release of our Destination Cyprus vlog! Here's your chance to see what the team got up to during their time in Cyprus, part of a 3-leg expo tour, starting with coverage of their departure from Forex Expo Dubai.
iFX Expo is widely regarded as one of the world's biggest financial enterprise conferences. It brings together fintech companies from around Europe, Asia, and the Middle East in a single location. In addition to retail and institutional brokers, InvestExpo brings together technology and liquidity providers, online payments services, banks, regulators, as well as providers of cryptocurrency and blockchain services, among others.
A large number of high-level executives from the world's most prestigious companies will gather at the 2022 expo, which will give visitors many networking possibilities. This year, the B2Broker team is very excited to once again be one of the primary exhibitors at the event, which is anticipated to attract a large number of attendees.
The B2Broker Group of Companies
It is a globally recognized brand with an excellent B2B reputation as one of the most sought-after technology and liquidity providers for Forex and crypto brokers, cryptocurrency exchanges, and other financial services organizations.
In addition to providing crypto/forex/CFD liquidity, B2Broker also offers complete crypto/forex broker solutions, cryptocurrency payment processing (B2BinPay), MT4/5 white label solutions, B2Core (Trader's Room), and B2Trader (Matching Engine), as well as liquidity on more than 800 trading instruments covering the entire asset diapason.
B2BinPay Crypto Payments
B2BinPay is one of the industry's top three cryptocurrency payment gateways. Our cryptocurrency processor helps any business accept, exchange, and store bitcoin and other cryptocurrencies in minutes as a solution for over 450 customers!
You can find all the information you need at our booth, as well as talk to the experts about how to integrate crypto payments in the best way possible.
By the way, if you want to make an appointment in advance, the following team members will be available, so contact us!
B2Broker: Arthur Azizov, Kuldeep Mahindrakar, Omar Al-Ali, Alexey Kukhtikov, Jessu Gogua, Pamela Linaldi, John Murhillo, Alexey Tsepayev.
B2BinPay: Mina Louka, Denis Serpikov, Marcos Suarez, Andrey Matushkin, Ivan Navodnyy.
We are really excited to meet you at the iFX Expo!