外汇行业:谁与特朗普欢欣鼓舞?
文章
November 17, 2016
更新 May 28, 2021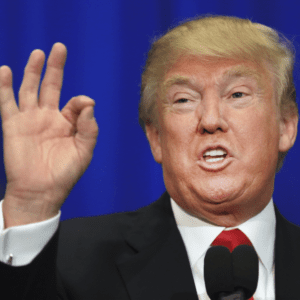 Americans have declared no-confidence vote to the political mainstream of the country, and elected Donald Trump – a character highly controversial and unpredictable as – as their new leader. His policies may lead to radical changes in the international economy and trigger tectonic shifts in the geopolitical landscape. Forex brokers and financial technology providers alike will not stay in the sidelines as casual observers of upcoming events. Let's try to look into possible consequences of Donald Trump presidency for the industry.
1. Trump and regulation
What will happen with the regulation of the financial services industry? Perhaps this is the main issue, which is now of concern to all industry players, big and small alike. This should come as a surprise as during the election campaign Donald Trump promised to deregulate the financial sector as a whole and, in particular, abolish Dodd-Frank Act introduced in 2010 in response to the global financial crisis. The transition team of the President-elect has already announced that it would dismantle most of the provisions of this law. Below are the three most important changes:
– The State will be no longer have the right to liquidate financial institutions on the verge of bankruptcy. – Banks will be allowed to engage in trading and investments. – Consumer Financial Protection Bureau will be deprived of a number of powers and will become less influential.
No wonder that banks and large financial institutions shares have rallied sharply after Trump's victory. Though smaller companies won't be left behind either. Loose regulation will help to revive the American broker market, while lower entry barriers will attract new players. Growing competition certainly will benefit traders, however, this coin has another side: weak regulation and less influential Consumer Financial Protection may increase the number of frauds.
2. Trump and volatility
Business likes stability, while markets prefer volatility. Doldrums and sluggish range bound movements are boring and non-profitable, that's why brokers are cheering a rise in volatility due to shocking victory of charismatic candidate fr om the Republican Party. A number of large brokers have already noted a significant increase in trading volumes and clients activity. During the election campaign, Donald Trump gave a very provocative promises, but it is not clear how and to what extent he is going to fulfill them, so the "Trump factor" will remain relevant for some time. In this context, it should be understood that the markets cannot focus on a single event, no matter how colossal and surprising it was, therefore, sooner or later this issue will fade away. However new risk events are already queuing around the corner: look out for the FOMC rate decision, referendum in Italy and upcoming elections in France and in Germany, wh ere the populist sentiments are growing; the UK may finally make up its mind about Brexit procedure. Anyway busy time is in store for both brokers and traders.
3. Trump and Financial Technologies
Brokers may be dreaming about a rosy future with soft regulatory environment and high volatility, but it is a bit more complex for finteh companies. On the one hand, loose regulatory requirements may provide a great advantage and encourage new players to come to the market. On the other hand, Trump's protectionist policies – namely proposed free trade limitations and restrictions on hiring foreign workers – may cause the finteh companies to flee to Europe and Canada.
The bottom line
In general, Trump's presidency can have a positive impact on the forex industry in the United States. While European regulators are busy with tightening screws for brokers, American players may gain a substantial competitive advantage in the international markets. In the short term, high volatility will boost trading volume and add to the bottom lines of brokerage companies. However, in the longer term there are a number of pitfalls and risks that may hinder the development of the finteh companies and spoil the reputation of the entire industry due to increased number of scams and unscrupulous players.