外匯經紀商如何規劃成功的2019年指南
文章
January 16, 2019
更新 September 18, 2022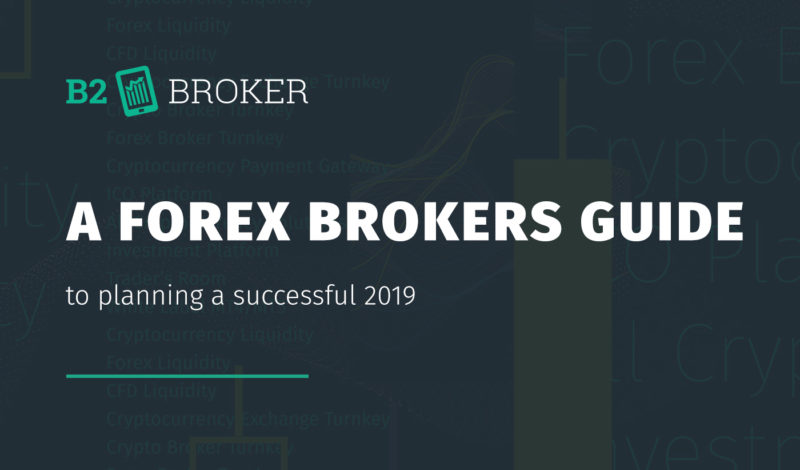 How To Start Business Successfully
In a marketplace that continues to be increasingly competitive, it is important to take steps in order to secure the best results possible in order to emerge as a leader and successfully start a forex brokerage business. As a leading forex solutions provider, technology provider and  liquidity provider to the forex and crypto industry, B2Broker can help you realise your goals and set you along the way towards establishing a profitable business. In fact, over 70 industry leaders have chosen B2Broker as their partner in order to increase and optimize their business operations and boost their income. B2Broker offers a range of cutting-edge solutions to help brokers accelerate their game, helping its clients achieve their goals by implementing several proven solutions that have helped them realise their growth potential.
Trader's Room
B2Broker's
Trader's Room
, is an ideal way to enhance your brokerage's operations. A ready-made functional solution for brokerages, Trader's Room is more than just a standard traders room as it offers cross integration and cross APIs. You can use Trader's Room for registrations, to conduct account opening, process deposits and withdrawals and transfer funds between accounts and more. It is also an important technological component of our White Label Cryptocurrency Exchange, providing crypto exchange clients with a full-blown service that takes care of all their business requirements. Trader's Room can be easily integrated with MT4, MT5, CTrader and X-Station. Any other trading platform can also be added through the API as required. Furthermore, the solution can be integrated with over a dozen payment systems including Skrill, Neteller and B2BinPay. A further practical feature is the built-in exchanger — a web interface for crypto-crypto/fiat-crypto exchange which enables brokers to provide their clients with the ability to convert any currency into any currency, i.e crypto-crypto, fiat-crypto and vice versa. Trader's Room also incorporates B2Broker's Cryptocurrency Payment Gateway for depositing e-wallet client cryptocurrency. Full API allows users to customise the interface of Traders Room in accordance with their specific requirements while leading systems such as ZenDesk and FreshDesk have been integrated so that clients can be serviced effectively. B2Broker also offers a multi-level partnership program for Introducing Brokers (IBs) which is one of the best ways for brokers to attract clients. With this solution, you can launch your own partnership program and attract IB clients.
Investment Platform
Perhaps an Investment Platform (Forex Money Management Software) is the best solution for you? B2Broker's
Investment Platform
, is a 3 in 1 solution that enables brokers to launch their own PAMM, MAM and Social Trading Platform in just one week. It's a great way to attract new clients, increase the lifetime of traders and accelerate your earnings! Our Investment Platform is a 3-in-1 system allowing brokers to provide 3 types of services to their clients. A comprehensive solution for brokers, the investment platform is one of the most competitive solutions currently available on the market. Fully regulated brokers can provide MAM service for professional traders and social trading while offshore regulated brokers can provide PAMM or social trading. The platform offers many useful features including a user friendly web interface. In just a click or two, clients can view their strategies, monitor their success and set different parameters, placing them in the optimal position to make profitable decisions. Having access to statistics in your leaderboard is also important if you are looking to sell to investors. History Importer is one of the key features of our Investment Platform enabling you to upload history from MT4/5 statements into our database. You can create around 8–10 accounts in one day which is adequate for attracting investors. Moving onto other features, there is also a choice of 4 types of fees available for money managers: performance, volume, management and profit, as well as the opportunity to offer your clients the benefit of risk management tools which include maximum drawdown for investment accounts and daily risk limits. B2Broker's Investment platform is not based on plug-ins; rather it has built-in JSON REST API that gives you access to a database with statistics and all functions of the platform for the integration of investment products into your website and Traders Room. You can use our standard web-interfaces and iFrame to access the platform. B2Broker's Investment Platform is truly an ideal solution. Fully customisable, it can really help your business succeed by attracting more investors, increasing the lifetime of traders and of course, boosting your revenue.
Liquidity
Our liquidity venues is another proven solution that can help place you at the forefront of technology, whether you requirements are for
Crypto
,
Forex
or
CFD liquidity
. The demand for liquidity continues to grow and we have seen an increasing number of crypto brokers, exchanges, Forex and CFD brokers approach us to be their liquidity provider. B2Broker uses a simple, transparent agency model, aggregating liquidity from top Tier-1 liquidity providers within our eco-system which allows us to create the deepest liquidity pool in the industry. The service is easy-to-implement and we offer multi-connectivity cross connection to 6 different trading platforms: MT4, MT5, One Zero, Prime XM, Integral and B2Trader and can connect, via Fix API, Rest API, Socket API, to any system. Liquidity can be delivered to any trading system, CFD liquidity to any trader, cash liquidity, cash trading and OTC deals. Brokers can be connected into our liquidity pool in just 5 minutes!
Kick Start Your Business in 2019
There's no better time to plan for a successful 2019. B2Broker's range of solutions offer you real, measurable ways to help you differentiate yourself from your competitors and ultimately boost your revenues. Plan for a successful 2019 now and join over 70 satisfied customers who have already entrusted B2Broker to help run or set up their businesses.
Contact us
for more information.