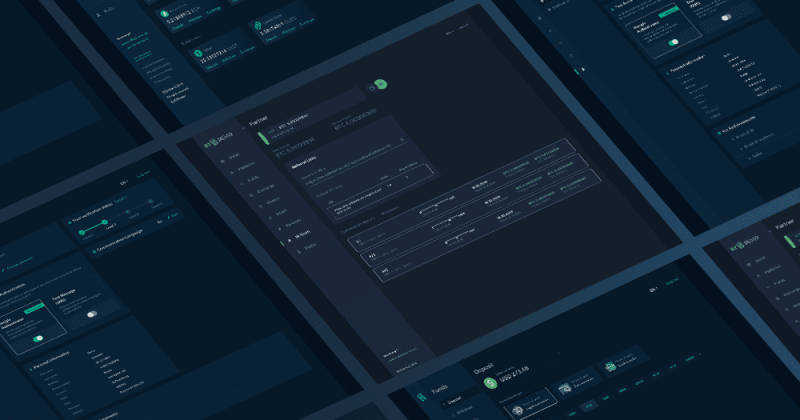 B2Brokerは、新規トレーダーの部屋のクライアントに無料のIBモジュールを提供して潜在的な収益を増加させます – B2Broker
B2Broker is pleased to announce that it has launched a special offer to new customers of Trader's Room, B2Broker's popular client cabinet solution used by many brokerages across the industry. B2Broker is offering new Trader's Room clients integration with its IB Module free of charge for 6 months, providing a highly effective affiliate program software solution for brokerages looking to boost their forex affiliate earnings potential.
The offer will be welcomed by customers who will now have the opportunity to integrate a module that has been proven to work, after one of the company's client's projects recently grew from 100 to 20,000 users in the space of just 9 months.
About Trader's Room
Trader's Room is the main platform of any financial company that deals with clients that enables you to verify and register customers according to the norms of any regulations, accept and send payments, make deposits and withdrawals, open accounts on trading platforms, and a wide range of other tasks.
One of B2Broker's flagship products, Trader's Room is a ready-made functional solution for brokerages. The latest version features a brand new interface and integrates three new payment processing platforms; NasPay, Praxis & BridgerPay to provide payment routing services. B2Broker now offers an even more convenient and intuitive platform than before together with an improved overall service to its clients.
Trader's Room is the industry's number one choice for both individual and corporate clients and back office teams to optimise their operations and increase their revenue-generating possibilities. Furthermore, it can be implemented into a business in as little as 3 weeks.
About our IB Module
The IB Module is a lucrative affiliate marketing software solution for brokerages and is a proven way to attract new clients. It works by enabling your users to earn revenue by referring traders and start receiving commissions when a referred trader opens an account and starts trading in real market.
By integrating the IB Module with Trader's Room, you can offer several types of fees: by lots and by volume, referral links, banners, multilevel support, information on managing partners and their data, the option for partners to manage and track information about their customers, calculation and accrual of partner's commissions to a personal account and statistical analysis.