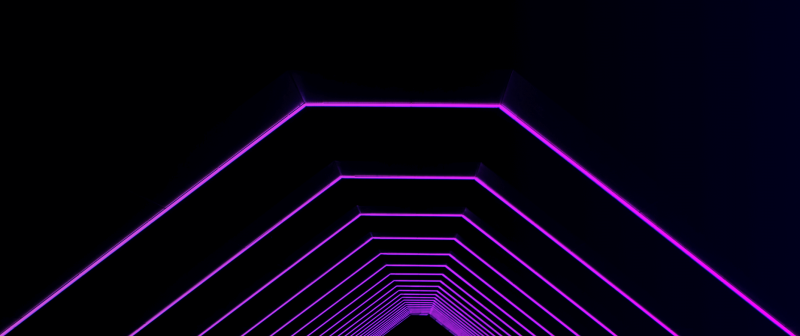 How To Start Cryptocurrency Broker from Scratch in 2022?
As mankind progresses, modernization and digitalization attract and involve more and more people, as well as significantly affect our daily lives. Investors and entrepreneurs were always highly attracted to trading, no matter the instrument. The goal was always the same – to gain a profit.
Recently, this era of digital technology has been impacted by yet another phenomenon - cryptocurrencies. Undoubtedly, with their arrival comes trading these assets.
Trading with cryptocurrencies or any other digital assets became a modern method of making money online, where people found promising returns. Many traders shifted from trading traditional tools, such as stocks, commodities, or bonds, to modern-day cryptocurrency trading.
Sure, digital assets have a lot of incredible features, and many cryptocurrencies are available in the market today. Trading and investing in these types of assets became popular over the past couple of years and kept emerging. It's not just individual traders who are following this trend – startups and businesses have decided it is an excellent time to put some money into this new instrument to earn attractive profits since they are way more prospective than traditional assets.
Because of that, many new cryptocurrencies have appeared, and people are constantly searching for alternative ways of making money and trading with them.
Since Bitcoin, the first crypto, was born, thousands of people involved in cryptocurrencies have become millionaires faster than ever before. What are the reasons?
Firstly, traditional trading options take significantly more time to trade and to get some real results. However, since cryptocurrencies are around, traders experience something totally different. The high pace of trading is a significant reason why people prefer to get involved in crypto and not in classic trading. Also, trading with crypto nowadays allows traders to make transactions worldwide within seconds at any time of the week since trading crypto has no limitation when it comes to time.
Trading with digital assets is also becoming popular today due to its progressive technology, and in today's modern digital era, people prefer to engage in modern innovations. The new generation of people is attracted to progressive technology-driven things, which are Bitcoin, blockchain, and others.
Due to the high speed, modern technology, no limit and no time restrictions, and advanced trading methods, people are interested in trading and creating opportunities for other people to enjoy these benefits. Therefore, we have seen a significant rise of crypto brokers and exchanges worldwide since it became attractive for new startups, entrepreneurs, and firms to create these platforms for people. Moreover, there are already developed solutions available on the market that will significantly reduce the time and money needed to become a crypto broker.
Now, let's find out why it is lucrative for investors to launch a crypto broker.
Why is it worth it to create your own cryptocurrency broker from scratch?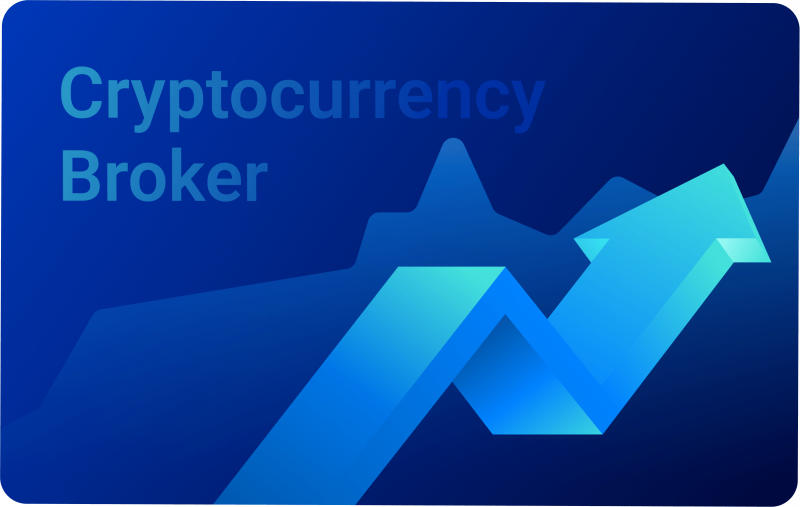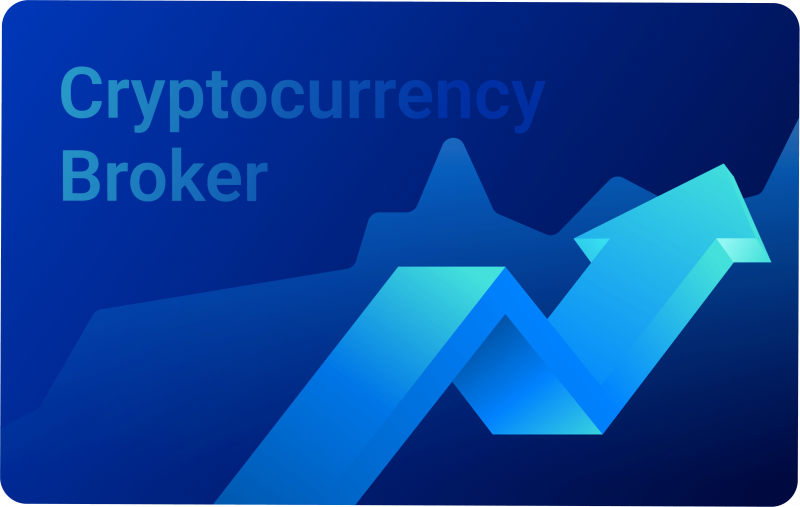 Cryptocurrency has risen significantly in this current digital era, building its way on all respected trading platforms with already a vast dominance. These digital assets are considered an alternative to traditional forms of payment for financial transactions and active daily trading practically everywhere.
Crypto assets, among traditional ones, such as state currencies, bonds, commodities, and stocks, became an attractive trading tool.
As per the current market conditions, most known crypto assets, such as Bitcoin, Ethereum, Cardano, or XRP, are becoming more and more popular even among traditional traders and investors. However, for trading and investing in cryptocurrency, those who would like to launch a secure trading platform must find a solution first. This is where the cryptocurrency broker comes into play.
A cryptocurrency brokerage is a trading platform where people exchange their digital coins. Recently, many brokers have discovered that their users make substantial profits with crypto and other digital coins.
Since a significant percentage of the new generation traders are sharing these profits all over the internet, there is an unforeseen spike in traffic on the trading platforms, which creates a great demand for crypto brokers.
Therefore, the cryptocurrency broker is an ideal business model for any startup, entrepreneur, or even a company to increase popularity and boost revenue. After seeing the massive adoption and profits involved in operating such a broker, many startups, brokerages, and individual businessmen became interested in starting a business with cryptocurrencies.
But is it efficient to start from scratch?
A lot of crypto startups, businessmen, or firms enter the "crypto space" to gain an attractive sum of money. However, only a few become successful, while others fail because of the insufficient methods they choose. To avoid this, continue reading and find out what provider will ensure you will be running a crypto broker on the top level and, what is also important, with your own concept.
What are the advantages of starting from scratch, and is it more effective than other development methods?
Brand identity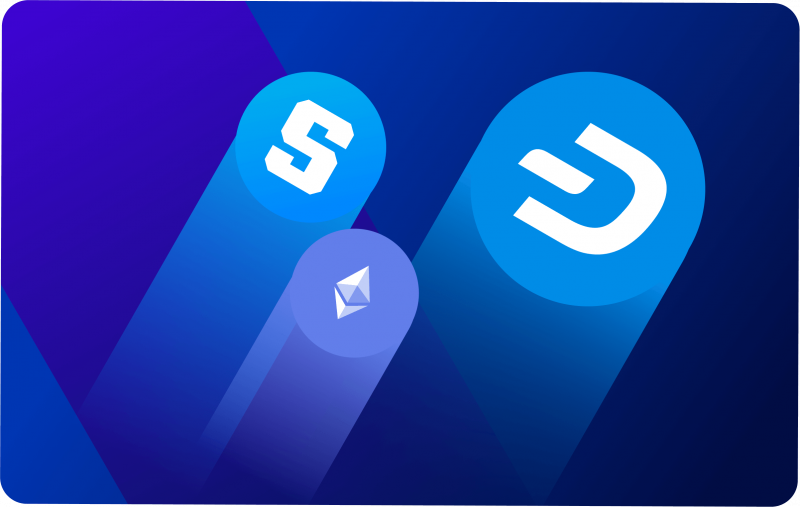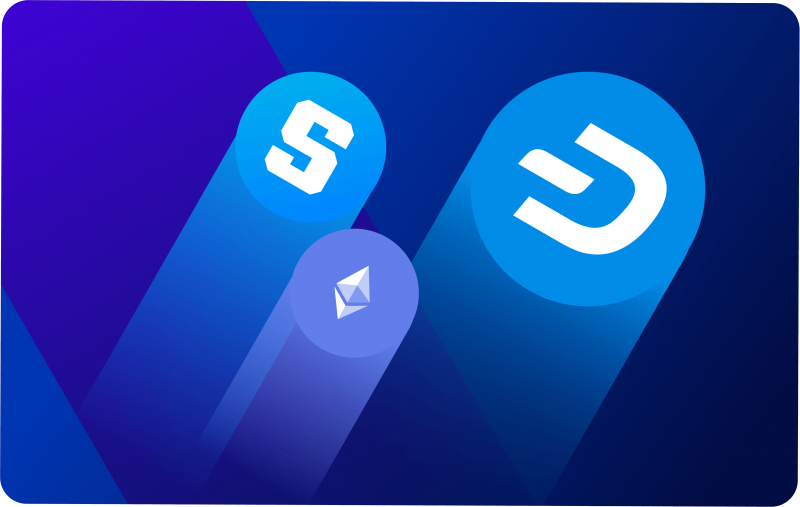 One of the essential factors of any business is to have its brand so that customers recognize it. Crypto markets are no exception. Your new brand should have a clear focus and crypto-related solid visuals that will be familiar with its target audience and are easily recognizable in a sea of similar brands. If you are creating a crypto broker, one of the methods is using the white-label software and building your own unique brand on it. While building your broker, you should implement your own frameworks based on your business concept and style.
Efficient scalability and adaptability attract clients
In the cryptocurrency broker business, your solution must provide the most recent updates in this rapidly changing, highly volatile market and prepare for the growth of users. It is vital to measure the number of users, and you need to be able to adjust the architecture of the broker to it.
If you develop a crypto broker from scratch, you will need to handle a certain number of daily users simultaneously without having trouble operating it. You and your team of developers must manage to keep the platform running at all times and do not let it face any crashes or lag during the high user traffic. To avoid these problems, you might want to seek help from software solution providers. Also, people will be more likely to trust and prefer your crypto platform if they understand it is protected by reliable software. That is why you should give it a try and look for the best providers in the business.
White label software offers an affordable and efficient solution.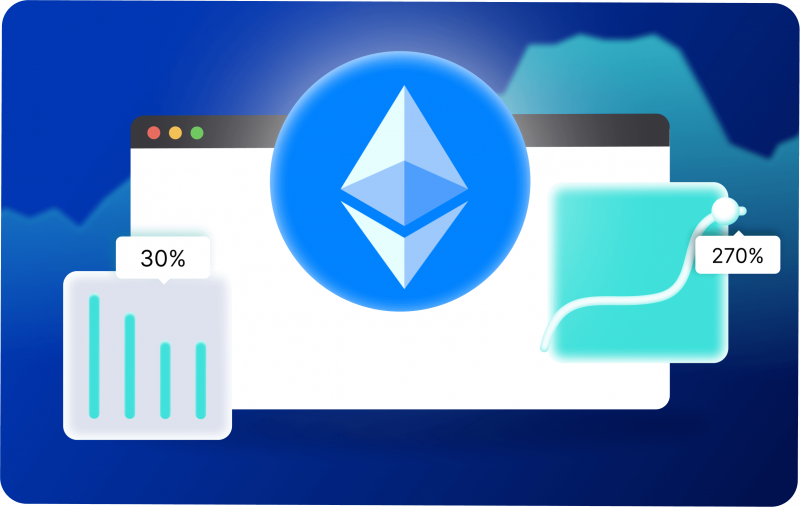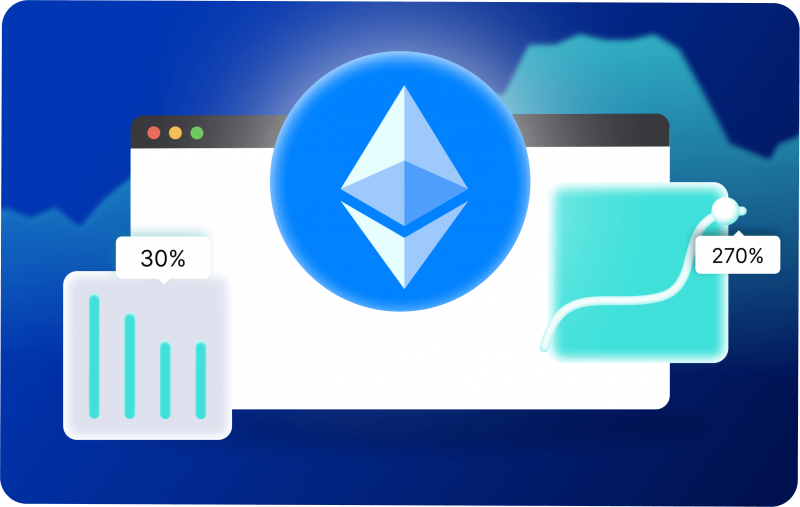 This specific software is currently one of the most affordable and efficient in the industry. White label software is modern software that includes all the features needed for trading activities as well as security attributes that every single solid broker needs.
By utilizing white label solutions, your business or startup can create and deploy a function-rich crypto brokerage within a few days at an affordable price. Such a solution offers a wide range of customizations, where a provider's client can adjust desired visuals, themes, and other aspects.
This self-setup method may help you understand the development methods a little better. If you decide to choose a white label, or any other clone script, choose those that will most meet your desires. Remember that WL solutions are super-efficient when it comes to cost and time. These providers can significantly reduce your work, time, money, and efforts, yet the provider you decide to pick must be solid and respected.
What you need to know when choosing a white label solution provider
To launch a cryptocurrency broker, which will be using a modern white label solution, you should adequately understand its advantages, downsides, and possible risks it may include.
So, what are the white label's pros?
First of all, a white label bypasses all the extra time you may have when developing new solutions for your brokerage. It is well known that lots of development, work, and the task force are needed for building these solutions from zero.
Secondly, as we already mentioned, it can be customized as you desire. You are free to add your features and other solutions you might find attractive and suitable to you.
Offering a white-label solution brings a higher return on investment, which will undoubtedly be an excellent sign for firms or individual entrepreneurs. ROI, in this case, will directly measure the amount of return on a particular investment relative to the investment's cost, which can be, in this scenario, quite lucrative.
Last but certainly not least is that this software will enable you to instantly launch a ready-made broker platform within a short period of time. That means you will not need to look for all sorts of professional IT staff since the solution is already developed, which will save your capital, time, and energy which you can put in the necessary direction.
What are the cons of white label solutions?
There is also another side to the coin. To begin with, your firm will most definitely need a prepared capital. It should be no surprise that adopting this type of software from any provider will cost a decent amount of money. However, when you seriously want to make this solution work, it needs an initial investment.
Another aspect that may concern some is that in-depth customization is complicated.
Once you decide on the software vendor, you will be all set to launch your cryptocurrency broker white label within a few weeks. The vendor will provide all of the security features and customer support. This means you can focus on more important aspects rather than handling the headache of developing and deploying the cryptocurrency broker.
How to create a white label cryptocurrency broker?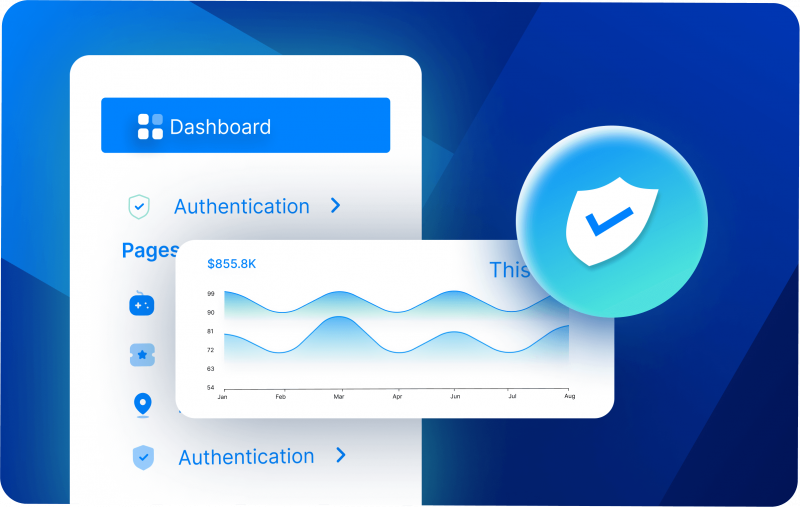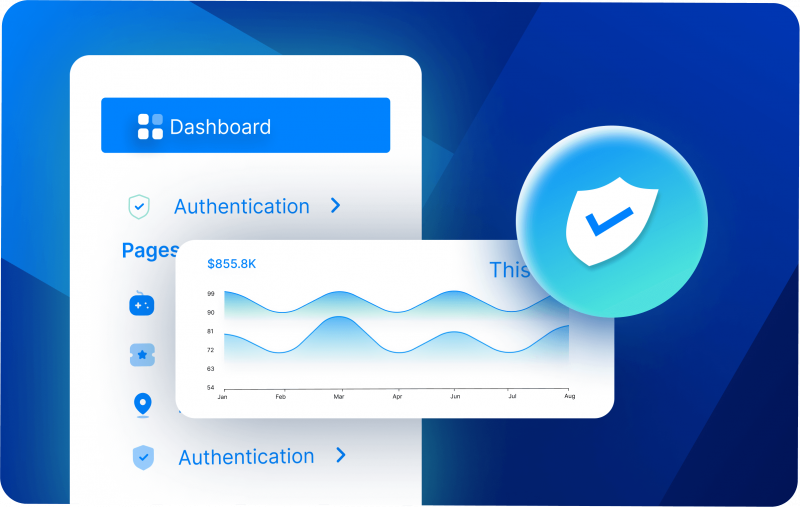 The following part will determine the most critical steps to creating a cryptocurrency broker white label.
Firstly, you will need to think about your business needs. It would help if you decided on the broker style and offerings you will be willing to do the business with. If you want to offer your platform to as many clients as possible, you need to think of every opportunity and benefit that will catch the attention of new customers. Work on your marketing since it is one of the most effective tools on the internet.
After choosing your business needs, the next important step in developing a cryptocurrency broker white label is to complete every legal formality that complies with your local jurisdiction since regulations vary from place to place. You cannot move forward without this. Always make sure that you meet every legal aspect when launching a cryptocurrency broker since, without it, you will not be able to survive in this industry.
A third important aspect is choosing a solid banking partner that will offer the best conditions possible and help you run your business smoothly. Choosing such a partner is necessary to complete every part of finances in fiat currency. Therefore, always remember that before moving forward, do proper research and some networking to help you find a trustworthy bank with an excellent reputation that will provide relevant digital services to help your business run and grow.
Now, an aspect without which you can't operate. One of the things you should focus on is offering liquidity for your customers. Liquidity must be there in order not only to create a white label cryptocurrency broker but also to work correctly. It is also recommended to join a network that might help give you immense liquidity.
Another additional yet pretty beneficial aspect is to make sure that the platform is working in full after Beta testing. Firstly, launch the Beta testing so that you can check possible errors and some bugs only after going online and promoting it. To clarify this point, Beta testing significantly helps to reveal all mistakes and defects while developing the software.
Last but not least, is to have an active customer support team, which will be available to your customers, preferably 24/7, and offer as many languages as possible. It is always important to have a customer support team that can help your clients in times of need. Having a support team is a key part of growing your business.
B2Broker comes with a solution – Check out its crypto white label.
B2Broker provides technology and liquidity solutions for the crypto and forex industry, offering turnkey solutions for brokerage businesses. It is one of the top and most serious companies that provides a wide scale of essential products and services for startups or entrepreneurs to start their own brokerage. Besides plenty of others, the key service offered by B2Broker is the white-labeled platform, which includes the legal framework, access to various platforms, and, importantly, liquidity.
Working with B2Broker is undoubtedly worth it since it enables its business partners to launch and operate their own cryptocurrency broker within a short period of time.
But why is B2Broker a perfect solution?
As you already know, starting a cryptocurrency broker is quite complex, lengthy, and indeed a costly process. On average, it takes almost a year to develop and test such a thing thoroughly. When it comes to capital, one must be prepared to pay at least 500,000 USD, which will definitely lead to plenty of seeking professional developers and more. Therefore, if you would like to save your time, energy, and capital, read further so you can find out the advantages of choosing a solution from B2Broker.
First of all, B2Broker provides a powerful trade engine as part of its white-labeled solution. Its well-developed platform guarantees an optimal and an ideal trading experience for users. In addition, it includes top-level security that does its job protecting their transactions on the platform on the full scale.
Second of all, you can enjoy a perfectly developed web wallet that B2Broker offers. It includes several helpful features such as integration by API with any electronic wallets, including Skrill, Neteller, PayPal, Yandex, and more. Another progressive integration is possible with Bitcoin, Bitcoin Cash, Litecoin, Ethereum, Ripple, Dash, and more.
To sum it up, the B2Broker's most advanced solution on the market can indeed create a highly competitive cryptocurrency market ecosystem that enables the creation of more broker platforms at lower costs.
This solution will attract startups, any kind of firms, and entrepreneurs, who are interested in operating a crypto platform. Moreover, traders and followers of a specific trading community will definitely choose this solution among all competition since it will provide the best price, round-the-clock customer support, and much more.
With more and more crypto fans joining the crypto space, businesses are looking forward to launching their own cryptocurrency brokers. But developing it from scratch can be challenging in terms of cost, time for the deployment, and the effort needed for it.
That's where launching cryptocurrency broker white label solutions come to the rescue. With this, you can build and deploy fast, secure, and customizable cryptocurrency brokers at a comparatively low cost. This way, you can make the best of crypto growth possibilities, taking your cryptocurrency trading business to a whole new level.
Since we already provide you with a top-level company in the business, remember that offering liquidity is one of the most important aspects of any crypto broker. B2Broker is doing its best job to provide all necessary factors in order to satisfy its clients. It provides liquidity for more than 20 crypto pairs 24 hours a day a week and non-stop technical support in multiple languages.
Also, remember that a competitive commission and attractive spreads will convince clients that B2Broker is the right choice.
To conclude, white label solutions are easy to adopt, fast and effective. Why would you waste much of your time and capital building something from zero when you already have professionals in this field with developed trustworthy solutions in advance?
B2Broker offers a unique customized crypto broker based on the world's best practices, and it's only up to you how you will handle the final products onward.