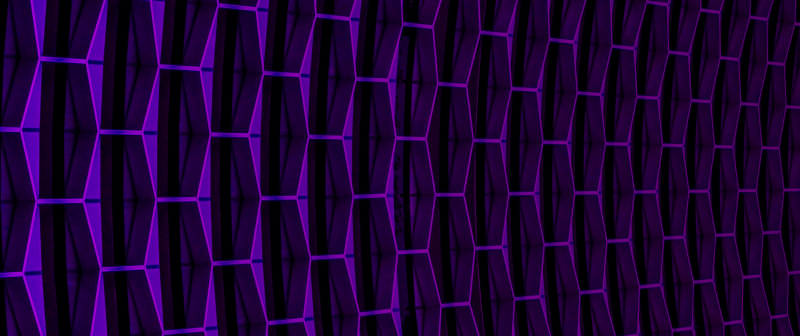 Top 10 NFT & Metaverse Brand Collaborations
Thanks to the cryptocurrency boom that came around in the last couple of years, professional investors, corporations, and novices have new options for where to invest their capital. Additionally, this boom introduced a number of other attractive tools.
In this article, we will explain what an NFT and metaverse are, how they work, and why they became so popular that even globally popular companies and brands from different industries decided to enter and build top NFT collaborations, attracting customers to join them in the new, enticing digital world.
What is an NFT?
Non-fungible tokens, also known as NFTs, became a buzzword that is used daily all over the internet. Sales of digital assets over the past year have reached staggering levels.
The main question everybody in the crypto industry asks is whether these NFTs will live up to the hype, or is it yet another bubble? Some people believe they are a bubble that is going to burst sooner or later. On the other hand, some think that NFTs will evolve and fundamentally influence how investments are handled. When we take a look at the historical tendencies, there were similar cases, like the dot-com bubble or several others.
NFTs were developed as a digital representation of an actual item, such as music, artwork, items in video games, videos, and many more. If someone wants to purchase a non-fungible token, they must visit online exchange platforms, where they are encoded and stored. These are known as NFT marketplaces, and there are plenty of them.
Non-fungibles celebrated their 8th birthday this year. However, they were only able to gain popularity at the beginning of this decade. It is worth noting that in 2021, the market of NFTs reached an astonishing $41 billion, exceeding other traditional markets.
Moreover, these tokens typically contain unique identification codes and are exclusive. Basically, NFTs were developed to produce "digital rarity" of a specific item. This concept contrasts significantly with most digital works, which nearly always have an endless supply. Theoretically, if an asset is in constant demand, reducing its supply should increase its value. However, in practice, we have often seen that this is not always the case.
What is also worth noting is that from the beginning, there were items that have been just copying the idea of something that already existed. This trend changed, and nowadays, we can see that there are unique pieces or collections of NFTs, such as top NFT collaborations from major companies we will describe later on.
Blockchain, a decentralized ledger that stores transactions, is the place where the data about NFTs are recorded. NFTs are primarily stored on the Ethereum blockchain, but it is not a rule since they can also be used on other blockchains.
Online items that symbolize both real and virtual objects, such as GIFs, music, game skins, designer sneakers, and many more, are "minted" into NFTs.
What is a metaverse?
Firstly, it is a combination of "meta" and "universe." It is a concept that mainly refers to the web 3.0 initiative. The idea behind this is to create an internet of the future without a single entity controlling it. Metaverse, as a planned integral part of the future internet, should provide a digital environment that will give users access to the virtual realm. These new experiences are predicted to grow in popularity as the internet develops. It has the same hype as NFTs and other innovative technologies.
If we go deeper, metaverse describes both present-day and anticipated combined digital platforms with a concentration on virtual reality technology. People generally laud it as the "next phase" of the internet. The tech sector and other industries perceive it as a remarkable economic and financial opportunity. For example, the giant Citibank expects that metaverse could be worth $13 trillion by 2030.
VR headsets, digital glasses, smartphones, and other gadgets will give people access to three‐dimensional computer-simulated reality environments. In this digital world, users will be able to work, have fun with their friends, do business, and enjoy other activities.
What is worth mentioning is gaming in the metaverse. This is where top NFT collaborations get involved since many metaverse elements are already included in online video games, such as Fortnite or Minecraft. In these games, individuals worldwide can interact in a virtual environment that provides comprehensive social and digital adventures. The metaverse will offer more of this kind of virtual reality experience, though it is not the same as virtual reality.
Metaverse and NFTs became so popular that even the biggest companies in the world couldn't ignore them. Let's take a look at top NFT collaborations.
Brands that decided to join the NFT "hype"
NFTs have become so popular that major brands like Adidas, Coca-Cola, Louis Vuitton, McDonald's, NBA, and many more decided to explore how they might employ this technology to boost customer engagement. Moreover, prominent companies entering the NFT market and million-dollar NFT sales have become the norm, indicating a major transformation towards a "virtual lifestyle."
Adidas
Fashion giant Adidas joined the metaverse known as "The Sandbox" in November 2021. Adidas is Sandbox's first partnership with a clothing company; previously, the The Sandbox worked with tech and entertainment firms.
Apparel company Adidas presented its first NFT drop of digital goods in the Sandbox in collaboration with notable NFT figures such as the Bored Ape Yacht Club, gmoney, and the creators of Punks Comic. These NFTs give customers access to hoodies, tracksuits, and other digital accessories from the brand.
Coca-Cola
One of the earliest innovators in giving its fans top NFT collaborations was Coca-Cola. Coca-Cola published a set of four NFTs in July 2021 to commemorate World Friendship Anniversary. An array of animated, one-of-a-kind digital artworks provided multi-sensory experiences. The collection included a Coca-Cola Friendship Card modeled after the original 1940s artwork and a "Coca-Cola Bubble Jacket Wearable" that could be used in Decentraland. Investors were able to exchange these NFTs on online marketplaces.
A number of holiday-themed virtual collection snow globes with falling snow and the familiar Coke polar bears were included in a blind box offering as Coca-Cola experimented with NFT drops and limited editions.
Louis Vuitton
On August 10th, 2021, one of the largest global fashion brands known as "LV" joined the NFT hype and introduced to the world one of the top NFT collaborations in the fashion business.
This fashion company provided users with unique NFT wearables that enhanced their avatars' personalities. Luxurious brand Louis Vuitton took part in the metaverse boom by releasing a 30-piece NFT collection for its own game in celebration of 200 years of commitment to fashion. In "Louis the Game," players take part in an adventure with Vivienne, the brand's icon. Through this game, you can dive back into Louis Vuitton's past, exploring various city streets and more.
McDonald's
To celebrate the fast-food chain's iconic sandwich's return to its menu in November 2021, a 10-piece limited edition run of the McRib NFT was created.
At the time, McDonald's released several NFTs as a part of a digital collection of collectible artwork showcasing the sandwich. However, only participants who retweeted the brand's invitation could access the collection of 10 distinct McRib NFTs.
McDonald's has revealed ambitions to provide meal delivery services inside the metaverse by filing trademark applications. This American fast-food giant submitted ten brand applications, announcing its intentions to open a virtual restaurant selling items and providing home delivery services.
At the beginning of June 2022, Meta said that McDonald's would start using its workplace product for its employees in several international regions, including corporate and restaurant staff.
National Basketball Association (NBA)
This project is considered the top NFT collaboration in the world of sport. This collaboration arose as a result of the greatest basketball league's project called the "NBA Top Shot." It is a modern online marketplace of licensed digital collectibles to broaden the NBA's appeal to global audiences and shift its emphasis toward a more digital and direct-to-consumer approach. Fans can buy scenes from their favorite teams, players, or games. One of the sports' oldest methods of making extra money is trading collectible cards. Now, that is available in digital form, thanks to NFTs.
Meta (ex-Facebook)
Facebook became Meta Platforms in 202, which indicates they want to be involved in developing their own metaverse. They plan to achieve this by using its current ownership of the VR hardware business Oculus. According to Meta Platforms, fully immersive virtual reality experiences will shape how people engage online in the future. Truly immersive VR experiences, according to Mark Zuckerberg, will impact how people interact in the digital future. He predicts that at least a billion people will join the Metaverse. It means that gear like VR headsets and other smart devices would be widely used.
Nike
Nike is among the most popular brands that came not only with top NFT collaborations but is actively gearing up for VR experience. In order to create virtual Nike footwear and apparel, Nike has applied for digital trademarks of its primary logos. Additionally, Nike has developed "Nikeland" on the Roblox platform, where users can participate in sports competitions. The game's wardrobe selection allows you to create your character and dress it up in Nike apparel, in which the character can then compete with other participants.
Microsoft
Microsoft, another tech giant, is concentrating on metaverse-optimizing its present technology. Users may access VR using their smartphone or laptop instead of purchasing special gear. Microsoft also intends to include "Microsoft Teams" into the metaverse, enhancing the virtual meetings and remote employees' experiences.
Samsung
Samsung, a major player in modern technology, is not avoiding the metaverse. Samsung opened its first store in the metaverse in Decentraland at the beginning of this year, and an estimated 120,000 people have visited Samsung's digital shop since it opened. "Samsung 837x" is a place where customers could go to check collections or complete quests. To provide a more engaging experience, Samsung updated 837x. Players may now create their own adventures and engage with other in-game characters.
The Walking Dead
Direct-to-consumer companies are not the only ones using the metaverse for audience expansion. Favorite series by many, The Walking Dead continues to provide content beyond the television show by creating a zombie apocalypse in The Sandbox metaverse. A game based on the popular series was added thanks to a collaboration between The Sandbox and Skybound Entertainment. The Walking Dead video game debuted in the metaverse in July 2021. The game's focus is surviving, with players having to scrounge for supplies and escape from zombies.
The Future of the Metaverse
Many businesses will be developing the infrastructure, technology, and applications that will drive the metaverse form of Web 3.0, which is predicted to revolutionize the IT industry. However, as the virtual world promises to change things as essential as how people buy products, travel to cities, and engage with enterprises and advertisements as consumers, it might also impact enterprises beyond the technology sector.
Whether or not the metaverse's vision will materialize in the future is still a big question. However, it is apparent that it could push a number of companies and sectors to invest more money in technology or to compete with each other to provide metaverse experiences to their consumers.
There have been many individuals who have made substantial sums of money by purchasing and selling NFTs, which have become widespread across internet businesses, including singers and artists. However, can we expect some sort of revolution in the future? Yet again, nobody can tell, but the concept is undoubtedly exciting, and since it attracted companies that made top NFT collaborations, the future looks bright.