B2BinPay Redesigned Website, New Pricing, Tokens & Merchant models
Product Updates
December 22, 2022
Upd on April 17, 2023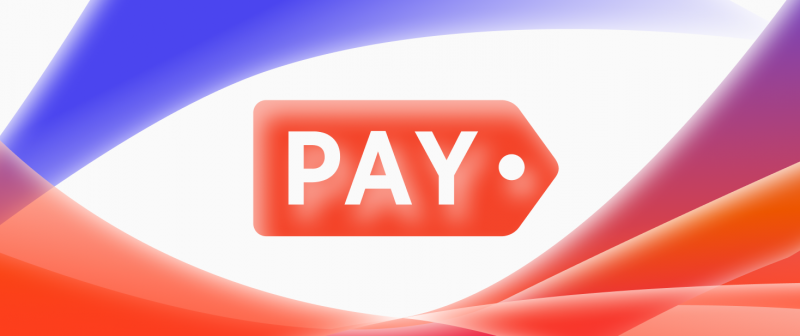 B2BinPay, a leading crypto payment processing company, has released an exciting update to its commissions, website, Enterprise and Merchant models, and the solution itself. B2BinPay has reworked its fees and pricing, significantly lowering the costs and making it easier for businesses to get started with the company's services.
Furthermore, the website has been completely redesigned for a more convenient user experience. B2BinPay itself has also received numerous upgrades. With these changes, B2BinPay continues its commitment to providing the best possible payment solutions for businesses around the world.
Reworked Pricing Plans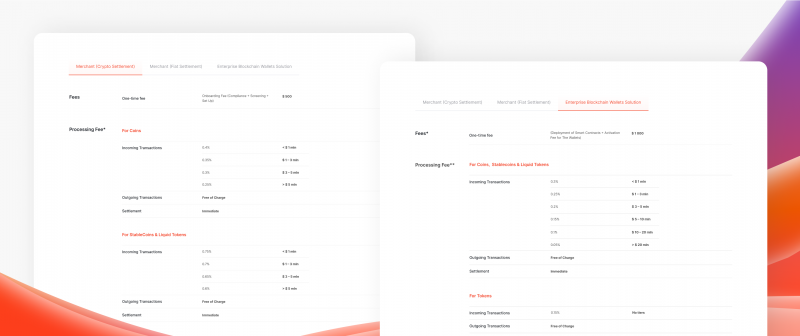 The B2BinPay team has revised the pricing plans to offer customers much more value. They have substantially reduced entry fees, and with new percentages and tiers, the bigger the volume of the transactions, the bigger the savings for the customer.
The percentage tiers and volume thresholds for the Merchant models have been lowered as follows: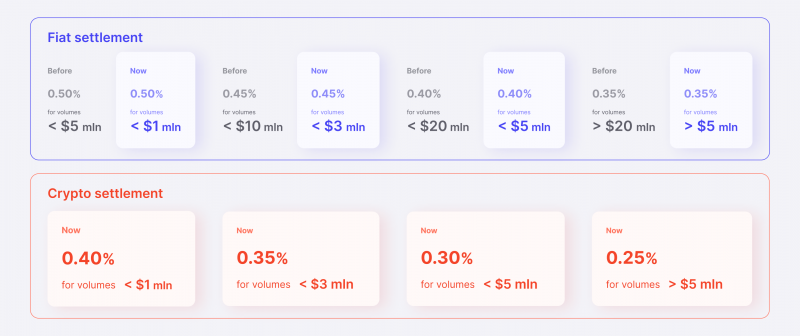 For Enterprise customers, B2BinPay has lowered the onboarding fee from $1,500 to $1,000. The team has also adjusted the threshold of percentage tiers for Enterprise users, resulting in significant savings. The changes are as follows: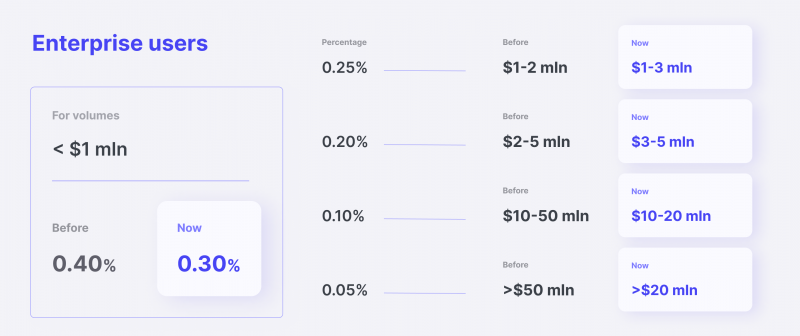 All outgoing transactions are free of charge! These are some of the lowest prices across the industry and provide fantastic value for B2BinPay customers.
New Website Design, Better UI, More Features
The team at B2BinPay has completely redesigned the website to provide visitors with valuable information in an easily consumable format. The all-new site design features multiple reworked pages detailing each product or service offered by B2BinPay.
Newly designed pages streamline navigation and immediately make the most crucial information accessible.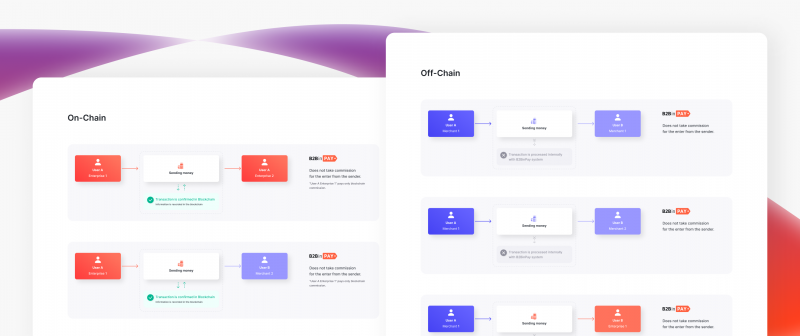 The company has included a comprehensive guide to On-Chain and Off-Chain transactions. On-chain transactions occur on the blockchain, meaning they have to be confirmed by network participants. While B2BinPay does not charge a commission for an On-chain transaction, the customer still has to pay the blockchain commission. Off-Chain transactions are completed by B2BinPay's exclusive technology. These transactions are completed between B2BinPay users and take place outside the blockchain. They are free and instantaneous, saving you blockchain fees and processing time. The website now includes a detailed description of all cases of On- and Off-Chain transactions between various users.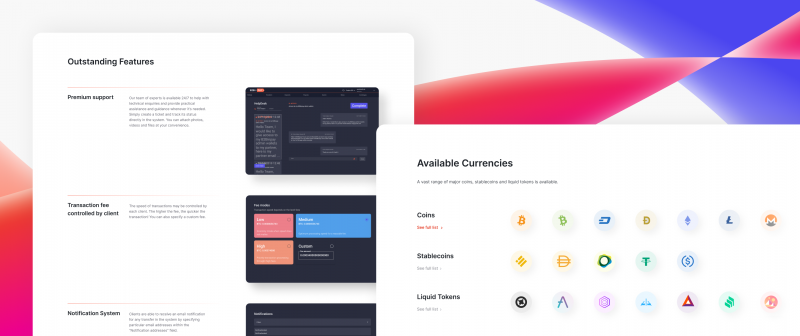 The addition of the "Available Currencies" page, featuring more than 80 different coins for you to choose from, allows customers to navigate the ever-growing list of currencies at their own convenience. The team also added an FAQs section in order to address all questions quickly, thoroughly, and accurately. The FAQs page contains a wide range of questions regarding services, functionality, security measures, and more.
With B2BinPay's API, companies can incorporate blockchain technology into their payment systems quickly and easily, with greater convenience and security than ever before. All the necessary documentation is available in just a few clicks. B2BinPay, the product, was also updated to include Merchant Invoice Limits, Delta Amount, and Cardano (ADA) support, as well as various optimizations designed to increase user convenience. All these enhancements make B2BinPay an unparalleled solution for fulfilling all cryptocurrency payment needs.
New Tokens Added
B2BinPay has expanded its currency and token offerings in its Merchant and Enterprise models. With the addition of nearly 100 tokens, including WBTC, ANKR, GALA, IMX, and more, these models now provide more flexibility, giving clients access to a more extensive selection of cryptocurrencies. The company hopes that the improved selection ensures reliable customer satisfaction, allowing for optimal growth across all models.
Enhanced Merchant models
B2BinPay has made a big move to support its customers by restructuring its models. The company now offers three models instead of two – Enterprise, Merchant (Fiat Settlement), and Merchant (Crypto Settlement). Users that opt for Merchant (Crypto Settlement) can open virtual wallets denominated in USDT, USDC, and BTC.
The new Crypto Settlement model allows merchants to receive payments directly in crypto, providing them with access to faster and more secure transactions. For those who prefer Fiat Settlement, US Dollars and Euros are available, in addition to the above-mentioned USDT, USDC, and BTC. This model allows merchants to receive payments in crypto and automatically convert them to the base currency of the account. The Enterprise model remains unchanged for all large-scale customers looking for comprehensive blockchain wallet systems.
Conclusion
The B2BinPay team has made great strides in the last year to make the product even more user-friendly and affordable for businesses. With its modern website and improved features, B2BinPay is an excellent choice for companies looking to incorporate cryptocurrency payments into their operations. With competitive fees and pricing models, customers are sure to find the ideal plan that meets their individual needs. Businesses of all sizes can leverage B2BinPay's fast, secure, and reliable payment processing solutions.