B2Broker Adds New Trading Platform to B2Core Client Cabinet
B2Broker is excited to announce the newest B2Core integration with cTrader, a leading multi-asset Forex and CFD trading platform. The new integration will allow our clients and their users to trade various instruments on one of the most popular platforms in the world. Now all brokers who use cTrader can enjoy the benefits of the B2Core client cabinet. cTrader offers fast execution, low latency, a convenient user interface, and a wide range of features making it an attractive option for traders around the globe.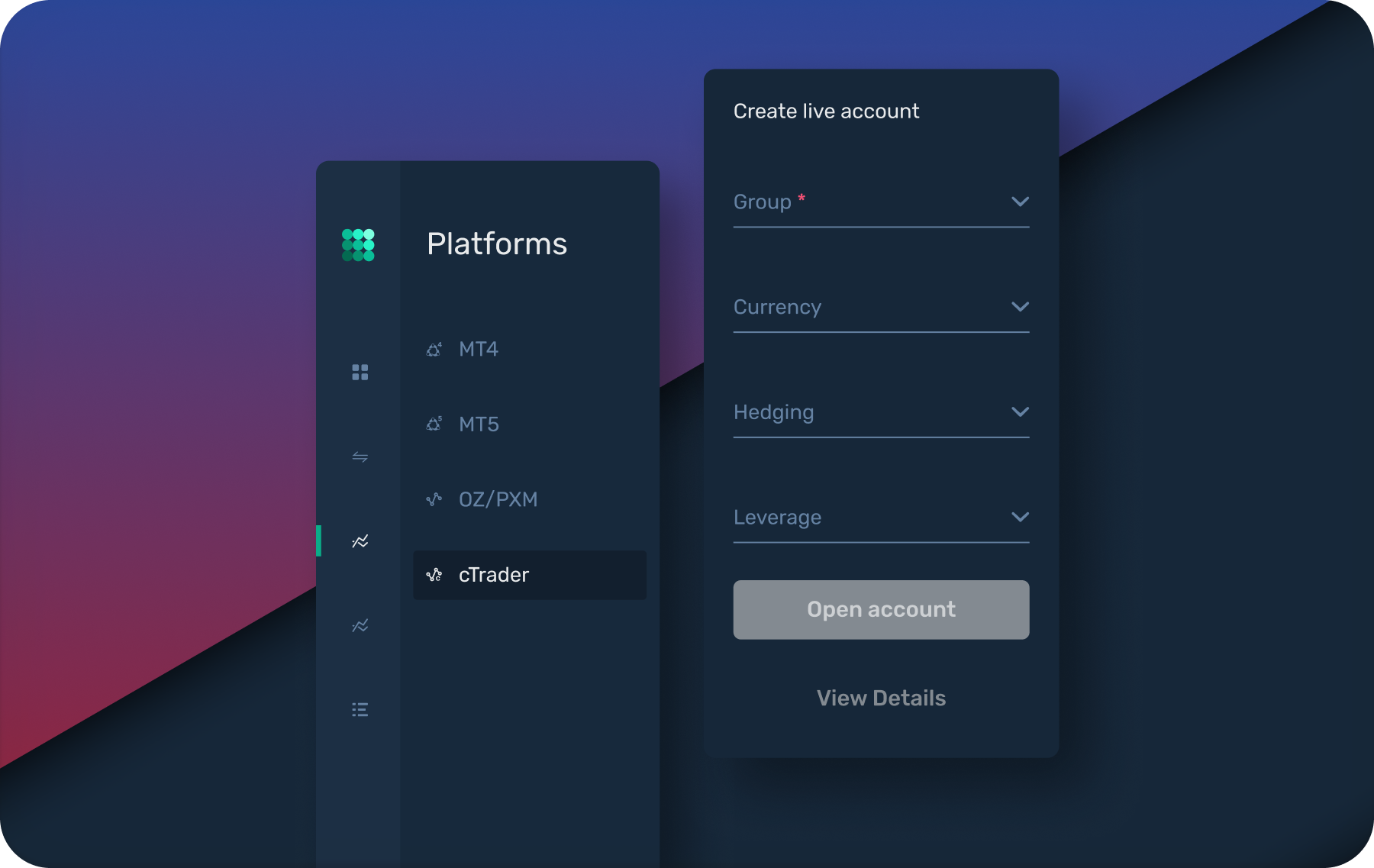 Like other platforms, cTrader will work the same way in the B2Core ecosystem. It means brokers can offer their users the same seamless experience, with the ability to open/manage trading accounts (demo and live) right in the trader's room and connect to the platform quickly and easily.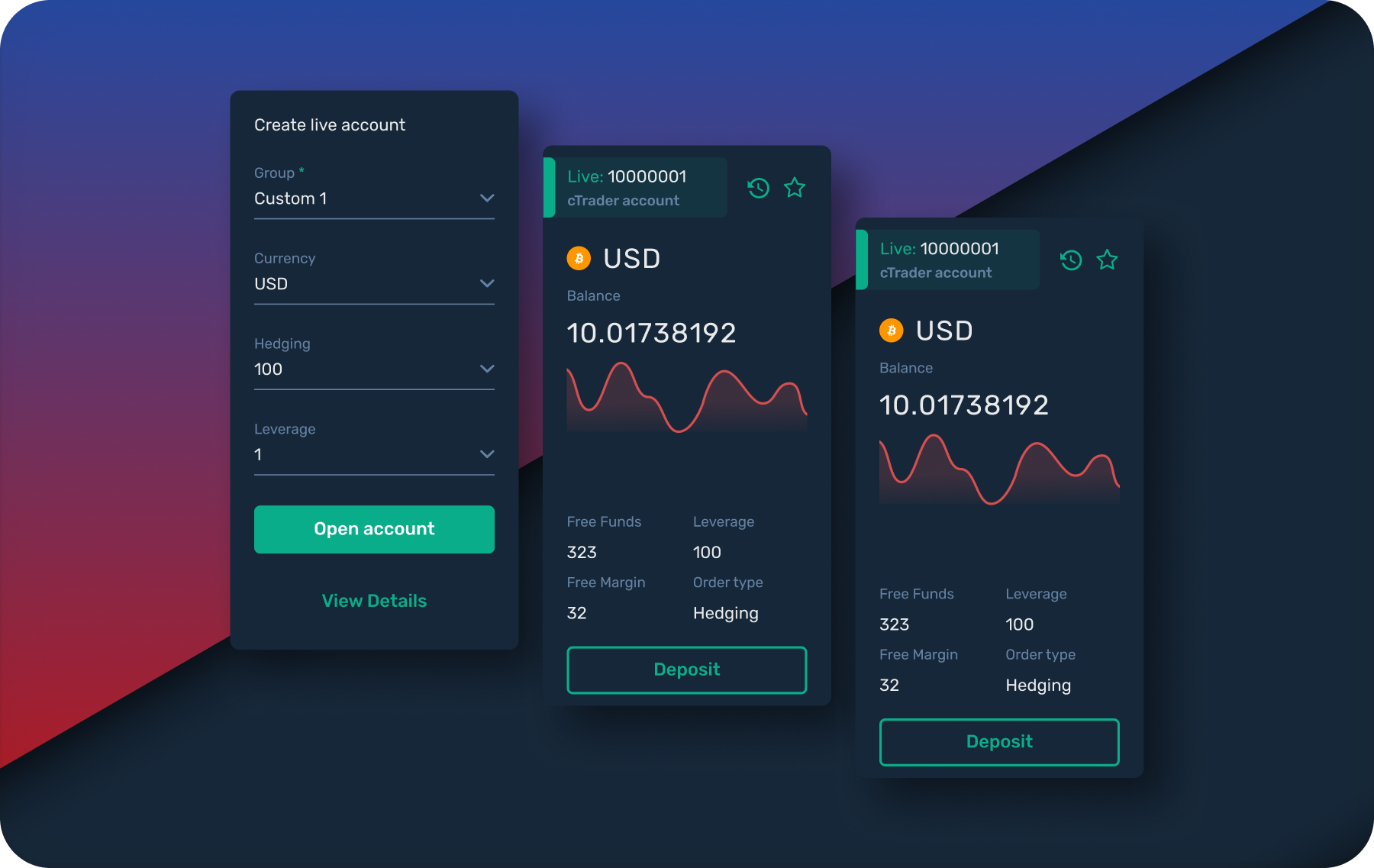 It is also worth noting that the B2Core team has developed a brand new frontend for the cTrader platform designed with the user in mind. The new frontend is easy to use and navigate and provides all of the instruments and tools that users need to succeed in their trading.
B2Core offers a number of features and benefits for users who wish to trade using the cTrader platform. In addition to opening demo and live accounts, traders can also take advantage of the various currencies, leverage options, account types, and other features. B2Core also allows changing passwords on cTrader accounts directly in the trader's room, providing users an additional layer of security. For example, if a user has lost the password from their cTrader account and cannot restore it through the trading terminal, they can do it through B2Core. The password can be set up both randomly and manually.
In the future, we plan on adding several new features to the cTrader integration. First and foremost is working with fractional leverage volumes and managing hedging/netting account types. It will allow users to adjust their trading strategy for specific instruments flexibly. In addition, the team is also working on adding the option to archive accounts and track the status of cTrader accounts by metrics such as Free Funds, Leverage, Free Margin, Balance, and Equity. Finally, we are also looking into increasing the amount of account customization admins can do from the B2Core panel. These new features will give users more control over their business, making B2Core an even more powerful tool for brokers.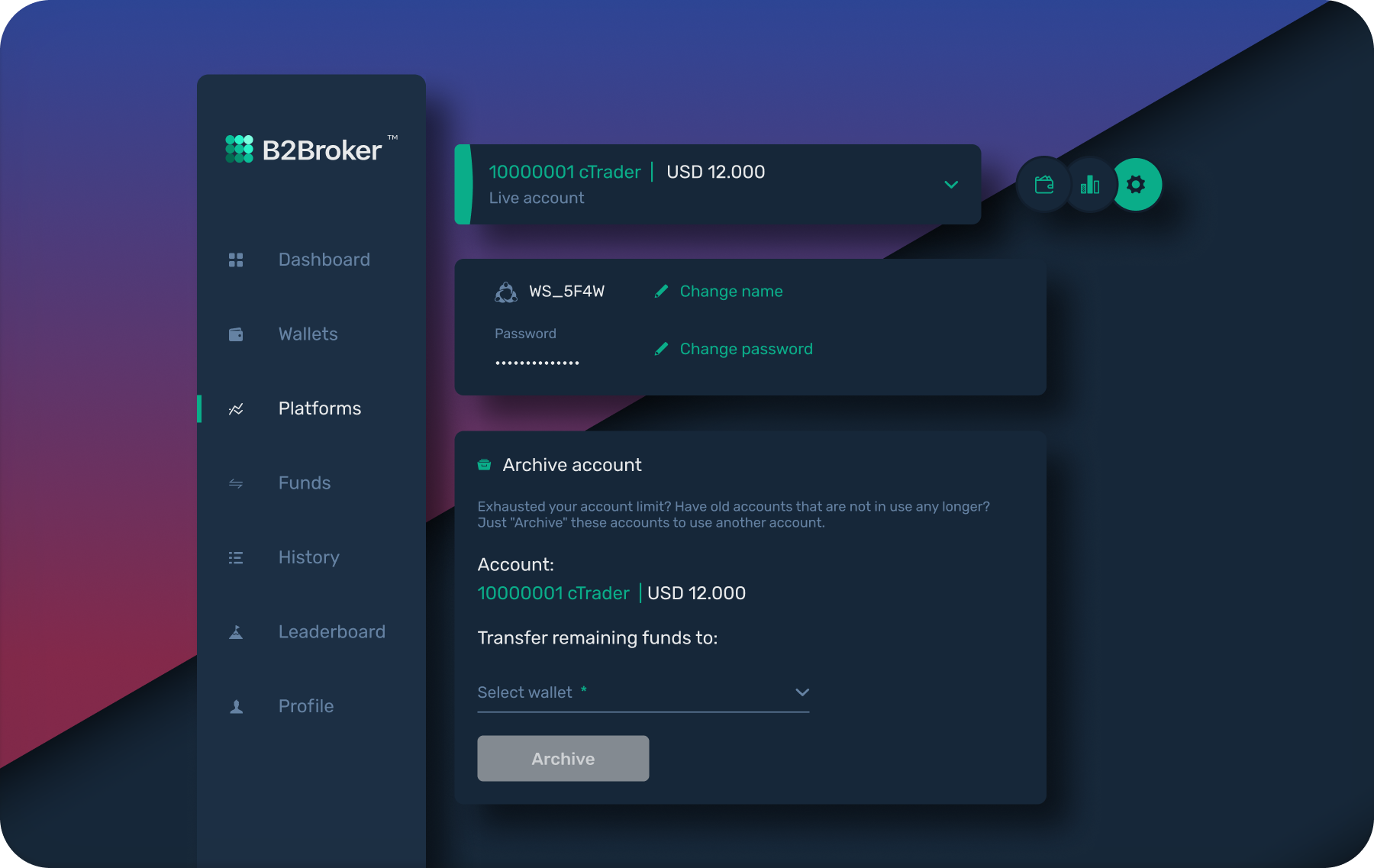 "Staying aligned with our philosophy of being an open platform, we always welcome new integrations, and we are committed to bringing them to life," said Panagiotis Charalampous, Head of Community Management at Spotware - the company behind cTrader. "We are delighted that B2Core has successfully joined the flourishing ecosystem of cTrader integrations, and we look forward to offering this great new option to brokers and traders."
"The new integration will fulfil the needs of multiple trading platforms availability and inevitably boost our user experience" added Daniel Skitev, Head of the Marketing Department at B2Broker. "We are constantly striving to push the boundaries of what is possible in order to provide our users with the best possible services in the Fintech industry," — Daniel concluded.
As we continue growing and expanding our offerings, we are confident that the newest integration will benefit our clients and B2Core. Along with cTrader, B2Broker now supports seven trading platforms, namely MT4, MT5, OneZero, B2Trader, PrimeXM, and DXtrade. We plan to add support for all existing trading platforms in the market, and you can expect the integration with ActTrader soon.
Get your cTrader account today and take advantage of the platform and B2Core's world-class customer service. We look forward to working with you in the future!