B2Broker and B2BinPay at Blockchain Economy Dubai 2023 – Event Report
Events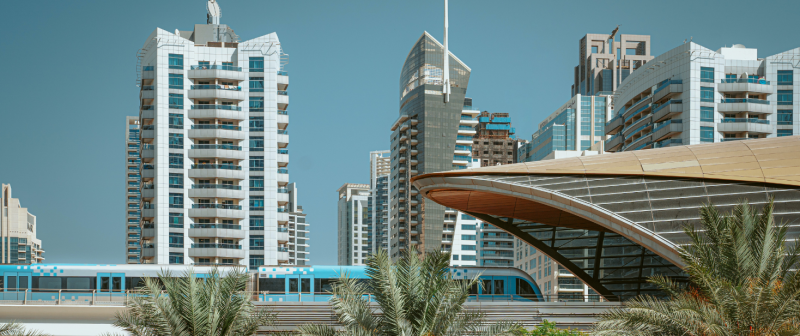 Blockchain Economy Dubai 2023, held on 4-5 October, was a landmark event in the blockchain and cryptocurrency industry. In the vibrant city of Dubai, UAE, the expo attracted hundreds of professionals, enthusiasts, and businesses. For B2Broker and B2BinPay, participating in such a prestigious event was not only a significant opportunity but also a great honour, reflecting our commitment to being at the forefront of the blockchain revolution.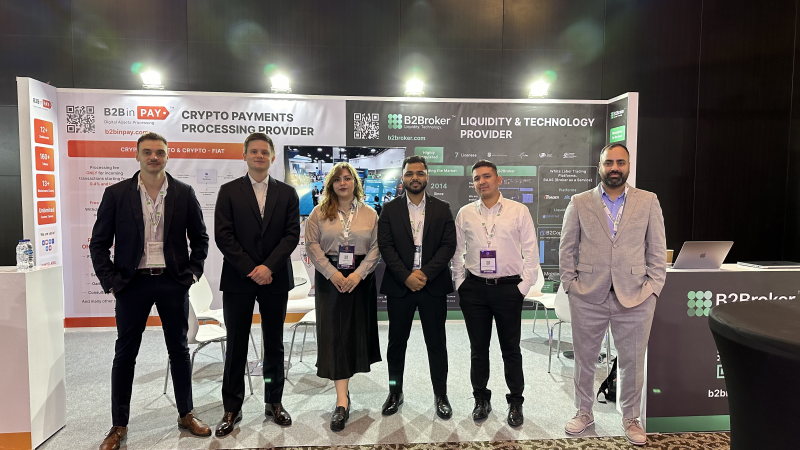 About Blockchain Economy Dubai 2023
The Blockchain Economy Summit stands as the globe's premier conference network for blockchain professionals, drawing experts and major stakeholders from the crypto industry to discuss the future of finance and technologies. Representing over 70 nations, the summit offers diverse topics, abundant networking avenues, and groundbreaking technologies poised to alter the financial future.
This year marked the 7th edition of the Blockchain Economy Summit, hosted at the Le Meridien Dubai Hotel & Conference Centre. Attendees were treated to a wealth of knowledge through enlightening lectures, seminars, and panel discussions covering areas such as digital investments, blockchain innovations, regulatory technologies, and advanced payment solutions. The event served as a crucial platform for those aiming to remain current with the financial trends and take advantage of the opportunities they offer.
Our Participation
B2Broker and B2BinPay were proud participants, showcasing our cutting-edge solutions from a double booth. The event provided an excellent opportunity for attendees to interact with our team and understand how our offerings could improve their business operations in the blockchain and crypto space.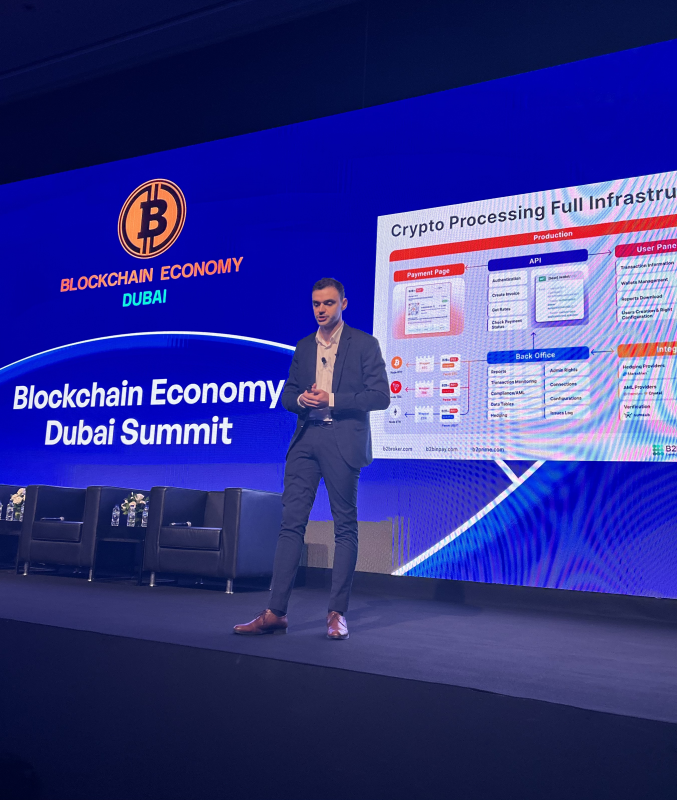 Leon Abuissa from B2BinPay took the stage as a speaker, enlightening the audience on the "Next Era of Payments: Crypto Processing." His insights highlighted the transformative potential of crypto payments, emphasising the need for businesses to adapt to the shifting financial environment.
Awards and Recognition
It was a moment of immense pride for our team when B2Broker was recognised as the "Best Liquidity Provider," and B2BinPay was honoured with the title of "Best Crypto Payment Processor." These awards are a recognition of the tireless work we put into providing our customers with solutions that are unmatched in the industry.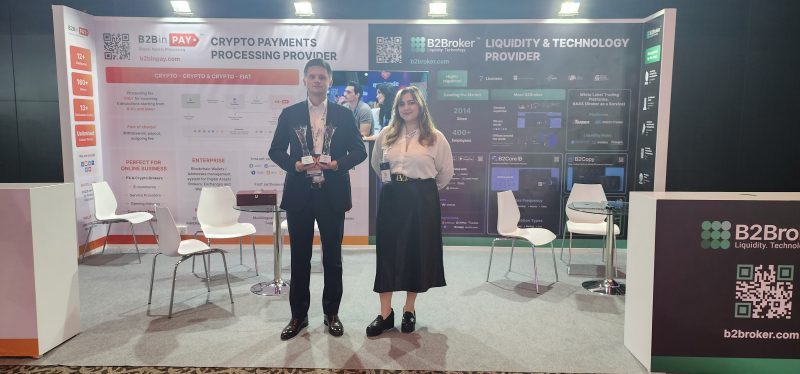 Thank You!
We extend our heartfelt gratitude to the organisers of Blockchain Economy Dubai 2023 for putting on such a spectacular event. A special thanks to all the attendees, partners, and fellow participants who made this event a resounding success. We look forward to many more opportunities to collaborate, innovate, and lead in the blockchain industry!