B2Broker and B2BinPay at BTC Miami 2022: What We Learned
Author: Iskander Ziyanurov
10.04.2022 - 10.04.2022

We are excited to provide a report on Bitcoin 2022 which took place from April 6-9 at the Miami Convention Center. B2Broker & B2BinPay were presented at the global expo, and our booths were situated in prime locations, allowing us to showcase our wide range of products and services. We had a great time meeting new people and catching up with old friends, and we're looking forward to continued success in the future.
About Bitcoin 2022
Miami is looking to establish itself as a hub for cryptocurrency. The city's mayor, Francis Suarez, who accepts his salary in Bitcoin, has been a vocal proponent of digital assets and believes that Florida's favorable climate will attract more entrepreneurs to the space. With Suarez's support, Miami could become a major player in the world of cryptocurrency.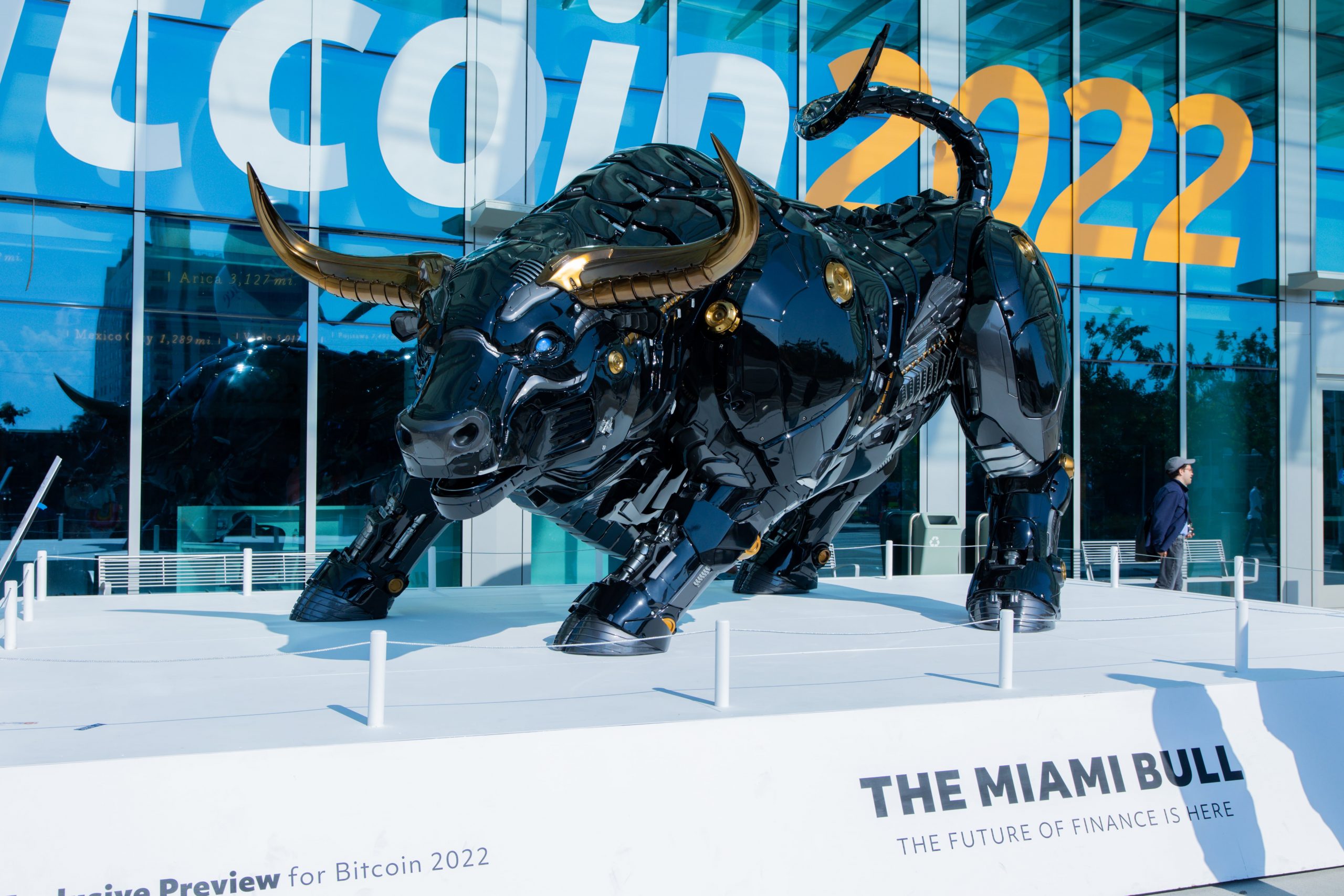 The Bitcoin 2022 conference, hosted by Bitcoin Magazine, was one of the largest events for the BTC community. With over 30,000 attendees and exhibitors, the conference was a huge success. The event brought together some of the biggest names in the Bitcoin world and gave attendees a chance to learn about the latest developments in the industry.
That was a huge, city-wide party. The discussions and panels were held at the Miami Beach Convention Center, which is near the beach and within blocks of South Beach's lively bar scene. From the moment you stepped off the plane at Miami International Airport, you could not get away from so many things related to Bitcoin: from ads on every corner to casual conversations on streets and in cafes .
The world's first Bitcoin music festival, Sound Money Fest, was held at the same center as the event. The main headliners were Steve Aoki, CL, Logic, Deadmau5, Killer Mike, and Big Boi. Attendees were also able to purchase merchandise with Bitcoin. Overall, the festival was a success in raising awareness about the cryptocurrency.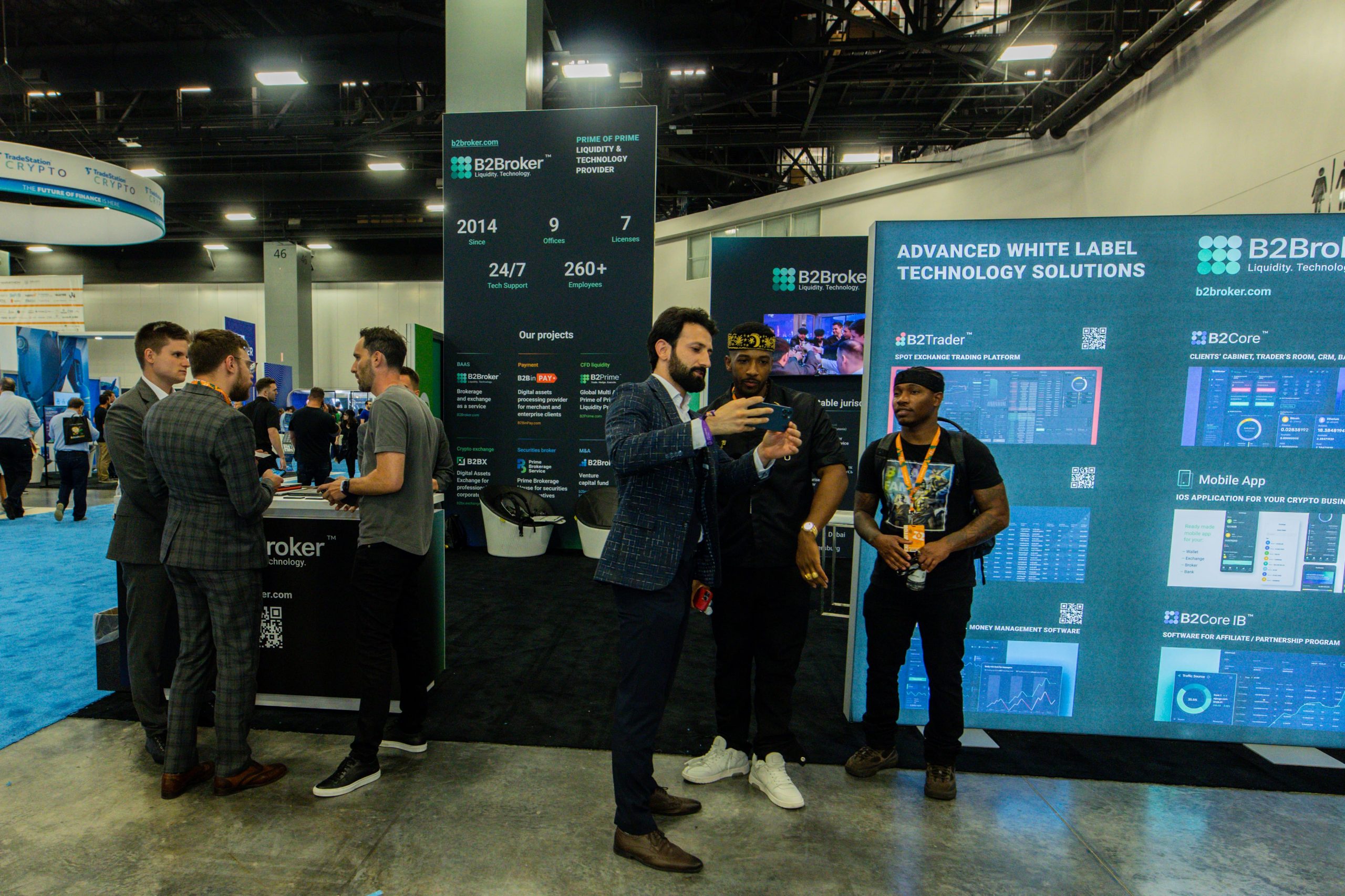 Topics & Experts of Bitcoin 2022
Bitcoin 2022 is a conference that brought together some of the brightest minds in the cryptocurrency industry, many of whom boast laser eyes on their profile photos on various social media platforms, to discuss various topics related to Bitcoin. Some of the topics that were covered include how to value Bitcoin, store it, sell it, spend it, and market it. Mike Novogratz, who was the opening speaker, delivered some hopium to all in attendance with his prediction of $500,000 per Bitcoin. Other speakers included Mr. Wonderful himself Kevin O'Leary, as well as Dave Portnoy from Barstool, Yeonmi Park, Anthony Scaramucci, Andrew Yang, and many others. The topics of many panels were related to sustainability and environmental impact, social and governance (ESG) standards when it came to Bitcoin mining.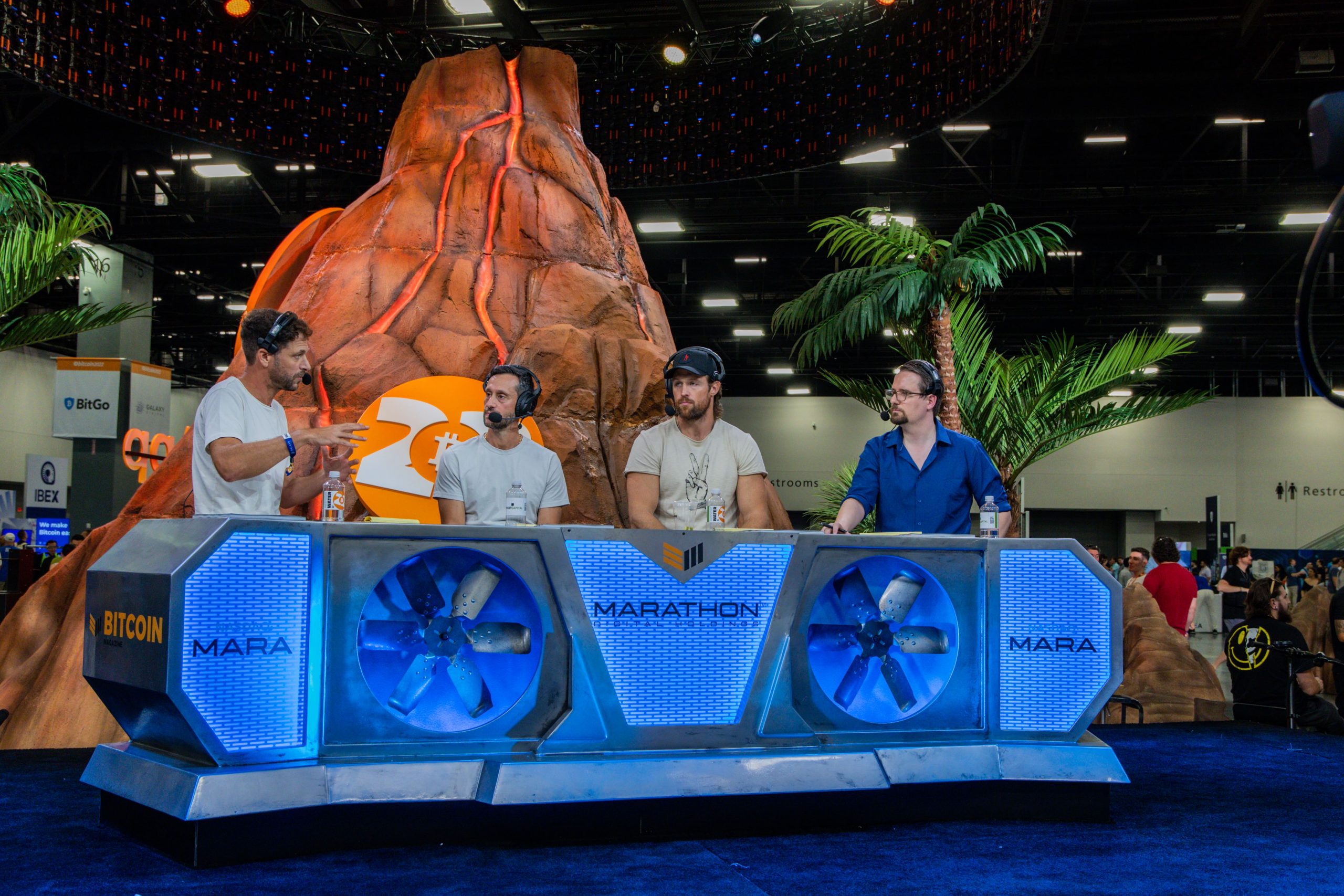 One of the highlights was "The Fireside Chat" with Jordan Peterson, who dropped a ton of gems and thought-provoking statements, along with jabs and one-liners. While praising the impact and promise of Bitcoin, and acknowledging that a decentralized monetary system is a revolutionary idea, Jordan Peterson also urged everyone to be cautious, stating that the probability of creating something extremely powerful (like a decentralized monetary system) and expecting it to work exactly as you planned it is near zero. At the same time, he underlined the ineffectiveness of the current system, which privatized the profits and socialized the risk, once again demonstrating the need for Bitcoin and what it represents.
Another great interview took place with Senator Cynthia Lummis, who is described as a "Bitcoin politician" and a "champion of decentralized technology." She opened up and explained the current problematic environment in politics as it relates to cryptocurrency, saying that there is very little knowledge in the Senate about Bitcoin. Despite her best efforts to provide information sessions for senators and their staff to educate them on digital assets, she admitted that Congress "might mess this up." While she was realistic in describing the road ahead for Bitcoin and the expected pushback from governmental bodies, she inspired confidence in the future of Bitcoin going forward.
B2BinPay Crypto Processing
B2BinPay's crypto processing solution, currently placed in the Top 3 of the industry's processing solutions, is always ready to help new businesses get started with cryptocurrencies. The B2BinPay team was delighted to meet so many new people at the event!
Our primary mission is to promote a successful, transparent, and ethical environment in the crypto industry. This includes not only building out but also educating clients and anyone interested in learning more about the latest news and trends in cryptocurrency.
We are excited to help more businesses enter the cryptocurrency space and look forward to continued success in the industry!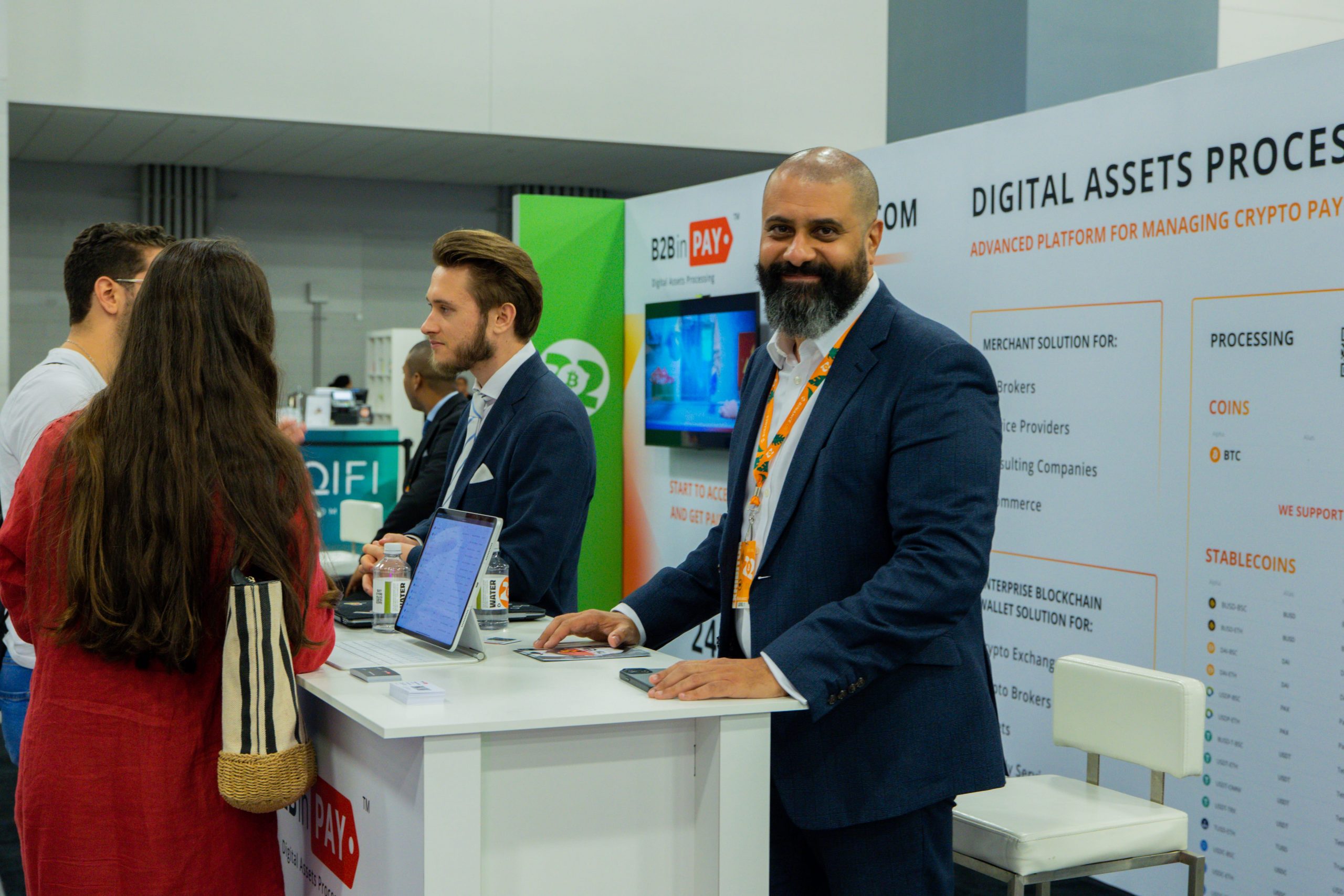 B2Broker Group of Companies
We've received many questions from potential clients regarding the company's products and services. As cryptocurrencies are gaining popularity worldwide, more people begin to see the advantages of using them. With so many benefits, it's easy to see why the Bitcoin following is multiplying exponentially. As a result, many companies and businesses are in danger of being left behind if they do not adapt to this decentralized, and soon primary and dominant, monetary system.
Hence, one of our missions is to help your business flourish and boost your business functions. Our products and services are designed to help you succeed.
We offer products and services related to Forex Liquidity, Crypto Liquidity, CFD Liquidity, Forex Broker & Crypto Broker Turnkeys, Investment Platform, Crypto Payment Gateway, B2Core (Trader's Room & Back Office Software), MT4 & MT5 White Label Solutions, Crypto Exchange Development, and Multi-asset Exchanges.
If you want to know more about our products and services, please don't hesitate to contact us.