B2Broker Updates B2Core to Include PAMM IB Module and Wallets Enhancements
Product Updates
June 10, 2020
Upd on October 10, 2022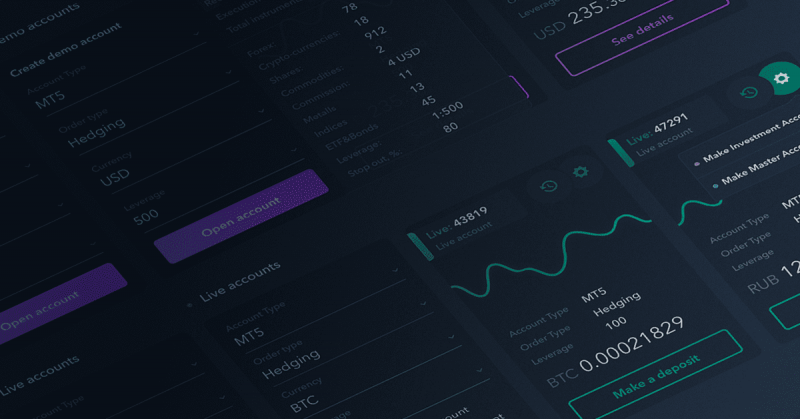 B2Core's newly added features include:
Trading Account Opening on Request
Trading account opening is now possible on request. While creating a MT account product, admins can now set it so that it can be opened in the admin panel. The end-user will first need to have the request approved in order to get access to the created account so that brokers are able to first check on the client's data before deciding whether to grant them access to a full or limited-version trading account. This feature is applicable for all B2Core owners with MetaTrader.
Anti-Fraud Upgrade
We have once again upgraded the Anti-Fraud section in the B2Core admin panel to include more functionality. These include the addition of comments fields to the white list exclusion table and status change form, for example, and enhancements to some of the notification procedures, such as date and time of event details, sort and filter-reset buttons. Full details are obtainable on request. This feature is applicable for all B2Core owners.
New Payment Systems
B2Core has integrated 2 new Payment Systems including Papara and ChillPay. B2Core continues to integrate new payment systems so that owners have even more opportunities to accept payments from their end-users. This is applicable to all B2Core owners (internal: B2Core owner needs to obtain an agreement with the payment system to accept payments through B2Core).
New Deposit Provider
A new deposit provider called Wire Document has been added. Users can now upload documents on the deposit page using this method as proof of wire transaction. This function is applicable for all B2Core owners.