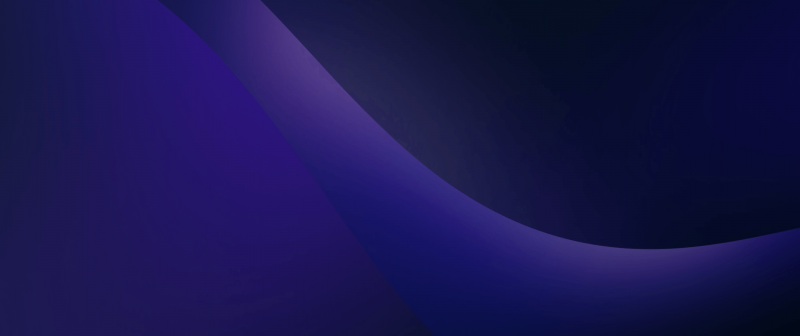 CFD Liquidity Providers: What They are and How to Choose One?
As a result of increasing asset trading activity and a growth in liquidity providers during the preceding few years, brokerages now have access to a bigger number of CFD liquidity providers to the benefit of their clients. Because each brokerage has a unique collection of characteristics to consider, there is no "one-size-fits-all" technique for determining the most appropriate liquidity provider for a specific circumstance. Choosing the most suitable liquidity partner for your firm may be tough, given the wide range of financial institutions that offer this service. Making the right choice for your CFD liquidity provider requires asking and answering a number of important questions, which we will go over in detail as follows.
What Exactly is Contract for Difference Trading?
Investing in the financial markets using CFDs is easy and not expensive. CFDs are versatile due to their large range of currencies and time periods. The difference between the contract's opening and closing prices is exchanged for the same amount. In order to diversify their assets, traders increasingly seek them and investors are becoming more interested.
Contrary to popular belief, a CFD is a financial instrument that enables investors to trade on margin. Trades on commodities exchanges include gold and oil futures, stocks, and market indexes.
What Drives Dealers to Trade CFDs?
CFD trading has become a pretty popular alternative to conventional investing since it allows traders to maximize their profit or loss while minimizing their risk. This kind of forex trading has gained popularity resulting from the fact that some brokerage companies provide negative balance protection in order to prevent catastrophic losses that would result in your trading account going into debt.
More important advantages of CFD trading that impact traders' decisions to trade CFDs include the following.
Leverage

Traders who want to create a position in more conventional financial instruments must devote their whole money to the transaction. Consider the following strategy used by the vast majority of traders to acquire stocks: If traders want to purchase $1,000 worth of stock, they must put up the whole quantity of money.
Protection against the accumulation of negative balances

It may be useful in lowering the likelihood of suffering significant losses. When using leverage to maximize predicted profits, this is a net benefit. Cooperation with solid CFD liquidity providers makes it easy to resolve this issue.
In both upturn and downturn markets, there is the opportunity for profit

CFD trading provides traders with the opportunity to profit from both growing and sinking markets.
The lot size is substantial

Because of the inherent volatility of CFD holdings, a large number of brokers provide a wide range of transaction sizes. A broad spectrum of traders, including novices and casual investors who want to experiment with new methods while avoiding risk may consequently find them appealing.
Trading at a reduced cost

The expenses connected with CFD brokerage are often far less expensive than those associated with conventional trading methods. This is due to the fact that brokerages are often reimbursed on a daily basis on financing transactions.
There is no expiration time


What is Liquidity in the Context of CFDs?
It is necessary to grasp the meaning of the term "liquidity" before delving into the specific use of the term. When it comes to an asset, this concept is concerned with its capacity to be acquired or sold at its current market value in the shortest period of time possible. As the popularity of CFDs continues to grow, the market's liquidity has increased as the sector continues to bring a large number of new participants to the table. When it comes to trading volumes, the CFD and Forex markets are radically opposed. As a result, in order to be successful, CFD firms need far more liquidity from their counterparties than Forex brokers do.
In the financial industry, the phrase "liquidity provider" refers to a brokerage firm that may operate independently as a liquidity provider in the forex market, with liquidity providers accounting for more than 90 percent of the total trading volume. Despite the fact that CFD contracts may be traded on a wide variety of assets, they are only employed by a tiny percentage of traders (FX currencies, digital assets, etc.). As a consequence, one of the most sought-after attributes in a brokerage business is the ability to provide CFD liquidity.
How to Pick the Most Appropriate CFD Liquidity Provider?
First of all, in order to conduct CFD trading, you must choose a trustworthy liquidity provider (LP). When assessing CFD liquidity providers, keep the following considerations in mind:
1.
Trading tools that are easy to get hands-on. Certain brokerage businesses may provide both foreign exchange and cryptocurrency contracts, while others may specialize in just one of the two types of contracts. Several other firms provide the most comprehensive selection of trade items. The greater the number of tools a provider has at his disposal, the better.
2.
The most cutting-edge technology is at your disposal. It is possible for a brokerage firm to link APIs and other technologies via progressive vendors, allowing it to increase its capabilities.
3.
Credit risks are a concern. Because of the nature of their business, these suppliers are only selected if they have a proven track record of effectively managing credit risk for their customers.
4.
Support for customers is important. When it comes to providing continuously high-quality service, brokerage companies can rely on reliable and experienced CFD liquidity providers.
Liquidity is a major problem for brokers who provide CFD trading services. The best way to make an educated decision is to research and contrast the advantages of various liquidity providers.
B2Broker is one of the world's largest CFD liquidity providers, servicing brokerage firms globally. It offers a multi-currency account with over 800 tradable assets and seven asset types. B2Broker is often ranked among the top 10 limited partnership brokers. The firm is the world's top supplier of CFDs, offering unparalleled CFD liquidity to all customers.