How To Create Crypto Exchange? – The Beginner's Guide
Articles
July 15, 2021
Upd on April 17, 2023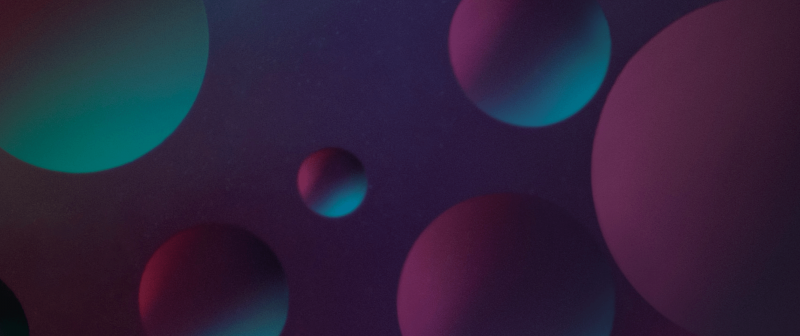 The crypto sector is among the most notable breakthroughs of recent years, and newer players still have chances to capitalize on the fast-growing interest. The overall number of crypto exchanges is steadily moving towards 400; meanwhile, crowds of business owners think over the opportunity to run their own trading platforms. How to start crypto exchange, and which important criteria to take into account? Learn the comprehensive guide that aims to prevent your mistakes and losses.
Key steps mandatory to create a crypto exchange
The process contains a string of important steps and pitfalls but the basic stages are as follows:
1.
Come up with the decision where to provide services.
2.
Dive deeper into the legal requirements of a certain country.
3.
Connect a banking institution or a payment gateway.
4.
Get the highest crypto liquidity to attract traders and investors.
5.
Activate a set of advanced security measures.
6.
Provide high-end customer support.
On the one hand, the given steps seem straightforward enough; meanwhile, every stage contains a lot of pitfalls and important aspects to know. Let's clear things up.
1. What is your target audience from the viewpoint of geographical location?

The foremost concern is to define which regions you are going to cover. For instance, some crypto exchanges are available worldwide, and other platforms invite users from certain regions (EU, the USA, etc.). Why is this aspect important enough? Crypto trading platforms are not out of thin air – every centralized exchange is based upon a company that acts in compliance with legal norms. With a clear understanding of which regions you are going to cover, business owners may comprehend the mandatory legal norms and requirements.
2. Make your business in the fullest compliance with legal norms.

The crypto market undergoes some crucial changes that are related to the regulation of crypto assets. Digital currencies have come closer to mass adoption, and the regulation norms may push this sector to the new league. When you aim to create Bitcoin exchange, legal norms and standards are of much account. Establish a company that corresponds with the local legislature, get a crypto exchange license to ensure traders and investors their rights are fully protected. KYC and AML policies are integral parts of licensed crypto exchanges.
3. Connect a reliable payment gateway to simplify deposits and withdrawals.

While talking about a crypto exchange, traders are empowered to exchange one digital asset for other cryptocurrencies; meanwhile, a beginner investor needs an opportunity to deposit fiat cards. This said business owners apply to trustworthy banking institutions or advanced payment processors to enable traders to deposit and withdraw fiat funds. Take the following aspects into account: processing time, fees, limits. Note, the more convenient features are available for traders, the higher number of newcomers are expected to join your platform.
4. The importance of being liquid. What are the meeting points between exchanges and crypto liquidity?

What are the crucial factors to convince newer traders to join a crypto exchange? They need to be convinced of the highest liquidity; meanwhile, this aspect includes two important explications. Business owners should distinguish the overall exchange liquidity and liquidity of certain trading pairs.
The overall liquidity is more important, reflecting an exchange's reputation among traders. When your trading volumes are high enough, and order books for top trading pairs are full of bid and ask offers, a newer player has no doubts it's worth signing up for your platform. What are the possible solutions for exchanges with low trading volumes?
1.
Activity imitation through artificial accounts that will buy and sell digital currencies.
2.
API implementation to connect a trading platform to other exchanges.
3.
Join the networks that unite the liquidity of all platforms that are inside a network.
On the other hand, traders may face low liquidity of a certain asset. Trustworthy exchanges list liquid cryptocurrencies that have no characteristics of scam projects.
5. Security, as the basic pillar for a crypto exchange.

Most people are still afraid of the new class of assets, and security measures are crucial for them whether to join a trading platform or not. No matter how protected security exchanges are, the breach possibility still exists. This is why trustworthy trading platforms implement diverse security measures. Crypto funds of traders and investors are held in cold storage, while fiat capitals are placed in regulated banks. Furthermore, users get extra security measures to activate, protecting their accounts (e.g., two-factor authentication or white list of crypto addresses). As such, an up-to-date crypto exchange can be protected enough.
6. Customer support – let your clients' problems be solved instantly

No matter how straightforward, convenient, and functional your crypto exchange is, hurdles are inevitable – traders and investors may have tons of questions related to different aspects. The high-end multilingual 24/7 customer support is an integral part of a trustworthy crypto exchange. Furthermore, users should have several options to contact support agents (for instance, email, live chat).
What are the basic components of a crypto exchange?
A crypto exchange consists of some basic components that are responsible for its functionality:
1. Trade engine is the basis of every crypto exchange, being responsible for matching orders.

The scope of trade engines is broad enough, as the component serves as the core mechanic. Such engines match ask and bid orders, record all the open orders, generate new trades, etc. While selecting a trade engine to connect, keep in mind the following important criteria: requests matching speed, trade processing, technical support conditions.
2. An exchange's front end (UI) is the second important component.

Your trading platform may have the ultimate functionality and unique features to offer; meanwhile, it may matter nothing if the interface is not convenient and straightforward for end-users. Traders expect to get all the necessary features at their fingertips, accessible within seconds. Design is important as well – experts recommend not using bright irritating colors that force traders to choose other platforms to join. While building the perfect UI for your customers, take the following aspects into account:
1.
Simple and straightforward registration is mandatory. Newer users expect to spend as little time as possible to create an account. Identification and verification processes should be the next steps.
2.
Offer traders and investors both fiat and digital currencies, enabling users to deposit, hold, exchange, send, receive, and withdraw funds.
3.
Empower traders with profound trading information, unlocking access to the order book, executed and pending orders, transaction history, etc.
4.
Aside from price charts, add advanced trading instruments to make it possible for traders to apply a set of strategies.
5.
Reliable exchanges help traders buy and sell orders easily.
6.
Customer support should be easily accessible.
3. Leverage secured wallets to both hold and trade assets.

When you are going to create Bitcoin exchange, a system of hot/cold wallets is required. Hot wallets are considered as a gateway to provide users with an opportunity to exchange or withdraw their crypto funds. Meanwhile, trading platforms keep just a small part of funds on hot wallets. Business owners analyze daily trading volumes to understand how many digital assets should be stored on hot wallets.
The rest of crypto capital is placed in cold wallets which are much more protected, making breaches almost impossible.
When an exchange leverages two types of wallets to hold funds, traders and investors get the perfect combination of convenience and security.
4. While talking about exchange functionality, the admin panel is one more important component.

Trading platforms should be equally convenient for both traders and exchange operators. A high-end admin panel enables operators to get the following opportunities:
1.
to introduce liquidity changes;
2.
to increase or decrease the spread and trading commissions;
3.
to verify traders' accounts, following KYC policy;
4.
to manage digital assets and listed trading pairs, getting up-to-date statistics;
5.
to fulfill deposit and withdrawal requests of traders;
6.
to send clients' problems to customer support agents.
As such, the herein given components are crucial from the viewpoint of your exchange's reputation. Never make this process hasty, as the competition level is exceptionally high, and newer trading platforms should offer the ultimate quality of services.
How to start crypto exchange: available solutions
A business owner has come with a decision to create a Bitcoin exchange or multi-asset trading platform – what are the opportunities for newer players, and how to accomplish this task appropriately?
1. Build a make-do-and-mend crypto exchange.

The first solution implies the possibility of establishing a cryptocurrency exchange on your own. Invite your friends and colleagues who understand what blockchain technology is, and how this technology works. Keep in mind the given stages and components, following every stage thoroughly.
What are the main pitfalls of such a solution? Problems may happen in the second stage, as the appropriate compliance with legal norms is required; otherwise, you carry risks to find your trading platform out of the law. Furthermore, the process to start an exchange from the very beginning may take a business owner about 1-2 years, while the overall cost varies from $100 000 to 400 000. There are examples when a person has spent three years and $500 000, receiving a platform with extremely low trading volumes.
2. Build an exchange based on the open-source scripts.

The first crypto exchanges are celebrating their 10th anniversaries; this is why such an industry is not a new one. While surfing crypto forums, you may find some open-source solutions that help run a crypto trading platform from the very beginning. On the other hand, some hurdles still exist:
1.
You don't know the efficiency of scripts and how convenient such an exchange will turn out for customers.
2.
Business owners still need a team of legal advisers, technical specialists, and other experts, responsible for every stage.
3.
Bugs are quite frequent for open-source scripts and be ready to solve the problems with your team.
3. White Label solutions as your guides towards success.

According to reviews, a WL crypto exchange is the best solution for newer players for a set of reasons. Meanwhile, you need to apply to successful and reliable companies that offer such a service.
Such companies are interested in your success, and that is the crucial factor. White Label solutions include high-end innovative technologies that correspond with traders' demands entirely. Furthermore, a business owner gets constant support at every stage.
For instance, B2Broker is a company that offers a White Label crypto exchange, offering innovative matching exchange, convenient and technological UI, and an admin panel. Moreover, a company is responsible for crypto liquidity, allowing traders to execute their orders instantly. Aside from 24/7 customer support, clients get access to innovations that make your exchange several steps ahead of competitors.
Bottom line: the market is still in demand of high-quality platforms
The crypto market faces unbelievable growth, and the number of blockchain wallets has increased from 50 million to 74 million within a year. Numerous newer players join the market, wishing to have a reliable platform where to hold, trade, and exchange their funds. Furthermore, more than 60% of crypto holders prefer crypto exchanges as the best place for their funds.
There is always a space for new crypto trading platforms but business owners should take tens of important factors into account, as the market is unforgiving for mistakes.
Is your experience insufficient to reach success? Apply to experienced professionals, asking for tips and innovative solutions that let beginners make a jumpstart in the new sector. B2Broker is the best guide to start this journey!