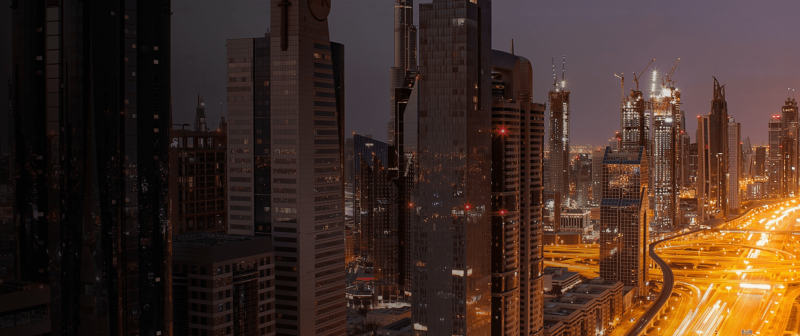 iFX Expo Dubai 2021: Overview
B2Broker has just returned from iFX Expo Dubai, rounding up another successful event for the company. The expo was B2Broker's first physical event in 2021 following more than a year-long absence from the expo circuit due to pandemic restrictions. We are happy to report that it was a great success, both in terms of the number of interested visitors who came to visit our booth, and also because our presence there coincided with the opening of our new Dubai office.

The expo which took place on 19th & 20th May is renowned as the leading B2B conference in online trading, financial services and fintech, and with over 2,100 attendees who attended, we were ideally placed to meet with many leading forex industry participants in the region – and it certainly lived up to our expectations!
B2Broker: Platinum Sponsor
As one of the leading service providers in the B2B sphere, B2Broker secured Platinum sponsorship of the event, propelling the company into the spotlight throughout the duration. We had a big presence at two booths: the main B2Broker booth where the company's range of technology and liquidity solutions including B2Trader, B2Margin and B2Core were exhibited, and a second dedicated specifically to B2BinPay, our industry top 3 crypto processing solution which has recently seen the launch of its highly-anticipated and substantially upgraded version 2.0. The booths were staffed by our team of experts who worked hard throughout the expo talking with potential clients about the company's products and services and learning all about the latest developments.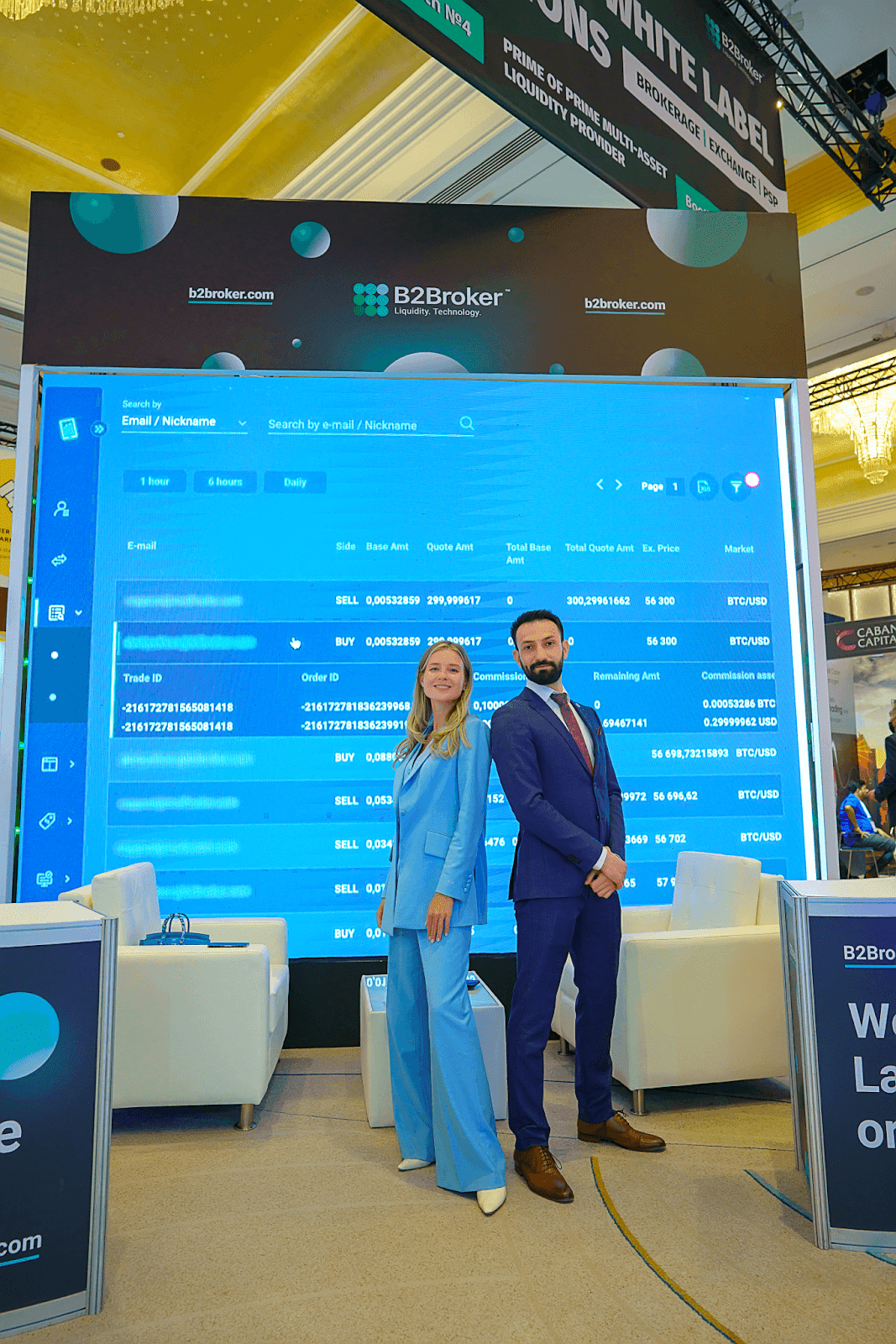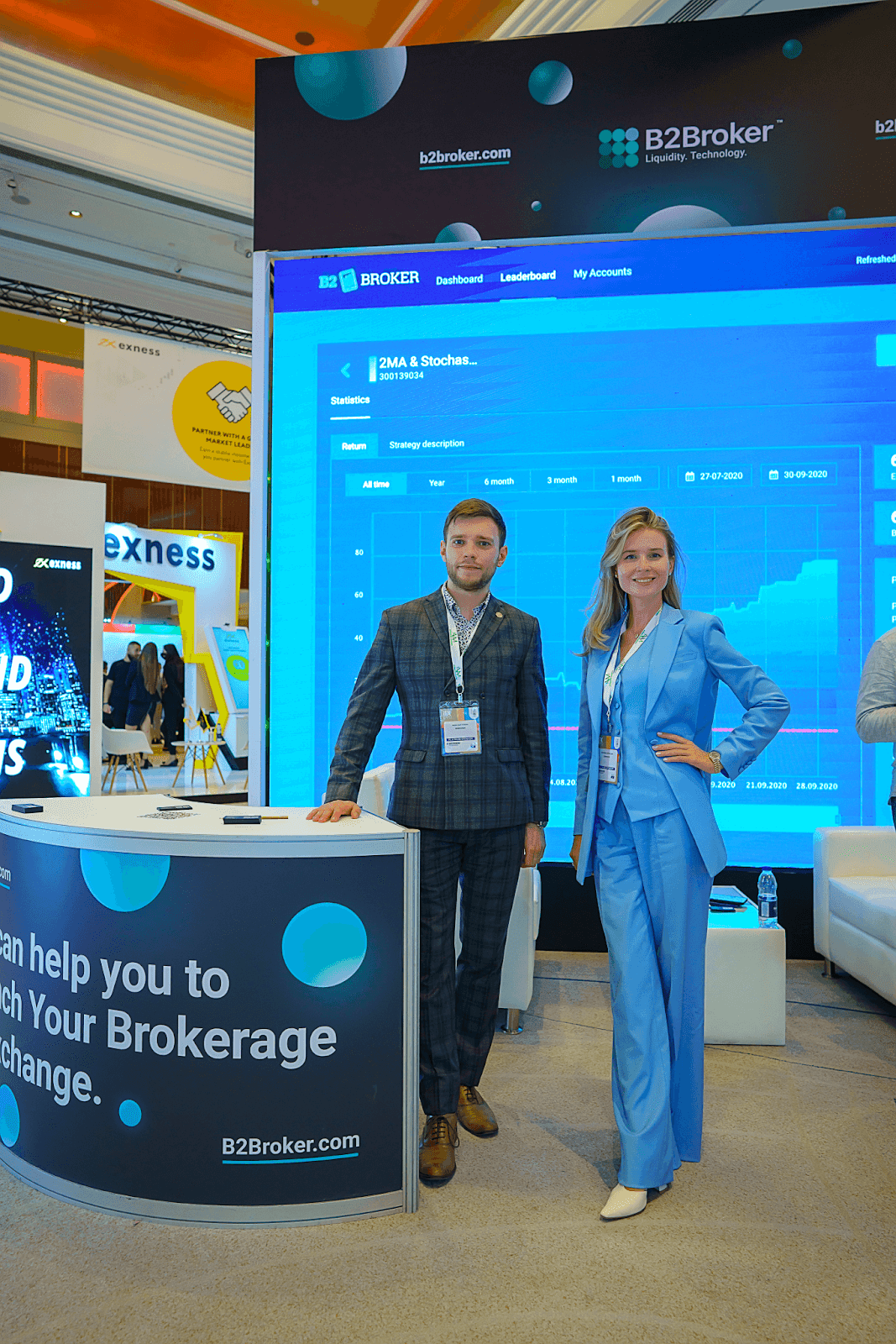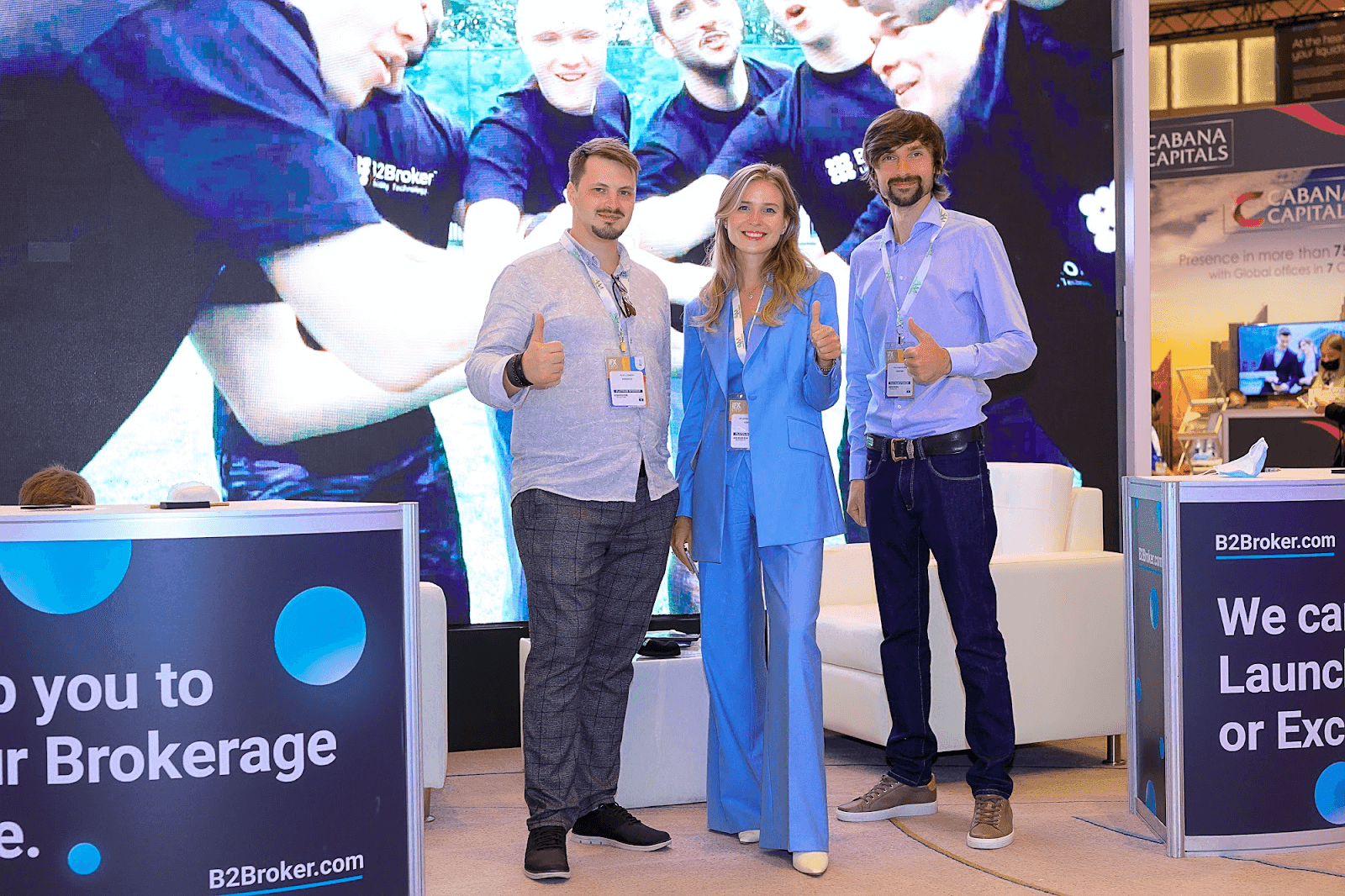 Our Presentations
A big crowd-puller at iFX Expo is the invited list of expert speakers where B2Broker CEO, Arthur Azizov, played an instrumental part as one of the key contributors. Arthur participated in the following in 3 speeches:
Digital Currencies Overview and Crypto Transactions in the Forex Industry
In his keynote speech on Day 1 of the expo, Arthur gave a presentation entitled, Digital Currencies Overview and Cryptotransactions in the Forex Industry in which he shared his views on the general state of the cryptocurrency industry and reviewed current hot topic areas including stable coins and CBDCs. His talk delved into how cryptocurrency and stable coin capitalization has grown dramatically in recent times and with the number of transactions taking place on a daily basis growing at the speed of lightning, more Forex Brokers are switching to stable coin payments. Arthur's speech was enthusiastically-received by a packed audience.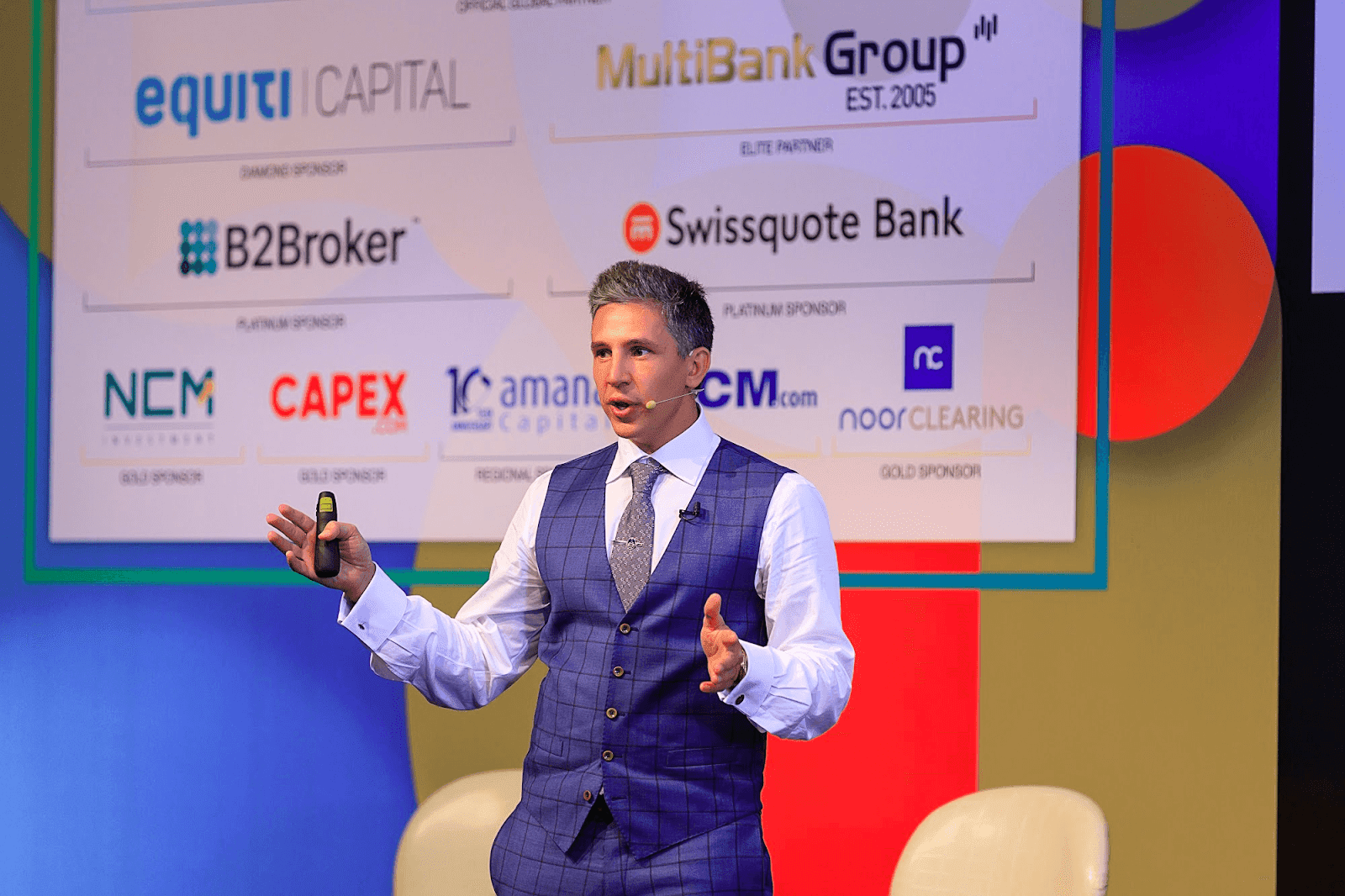 Automate, Analyse, Achieve: Trading Technology Today
Arthur was also invited to take part in the Automate, Analyse, Achieve: Trading Technology Today panel, with 5 other panel members from the industry who discussed the cutting edge of technological developments in the industry and how from risk management to acquisition, a data-driven approach can bolster revenues and reduce costs. This session illustrated the steps required to achieve it, and the obstacles along the way.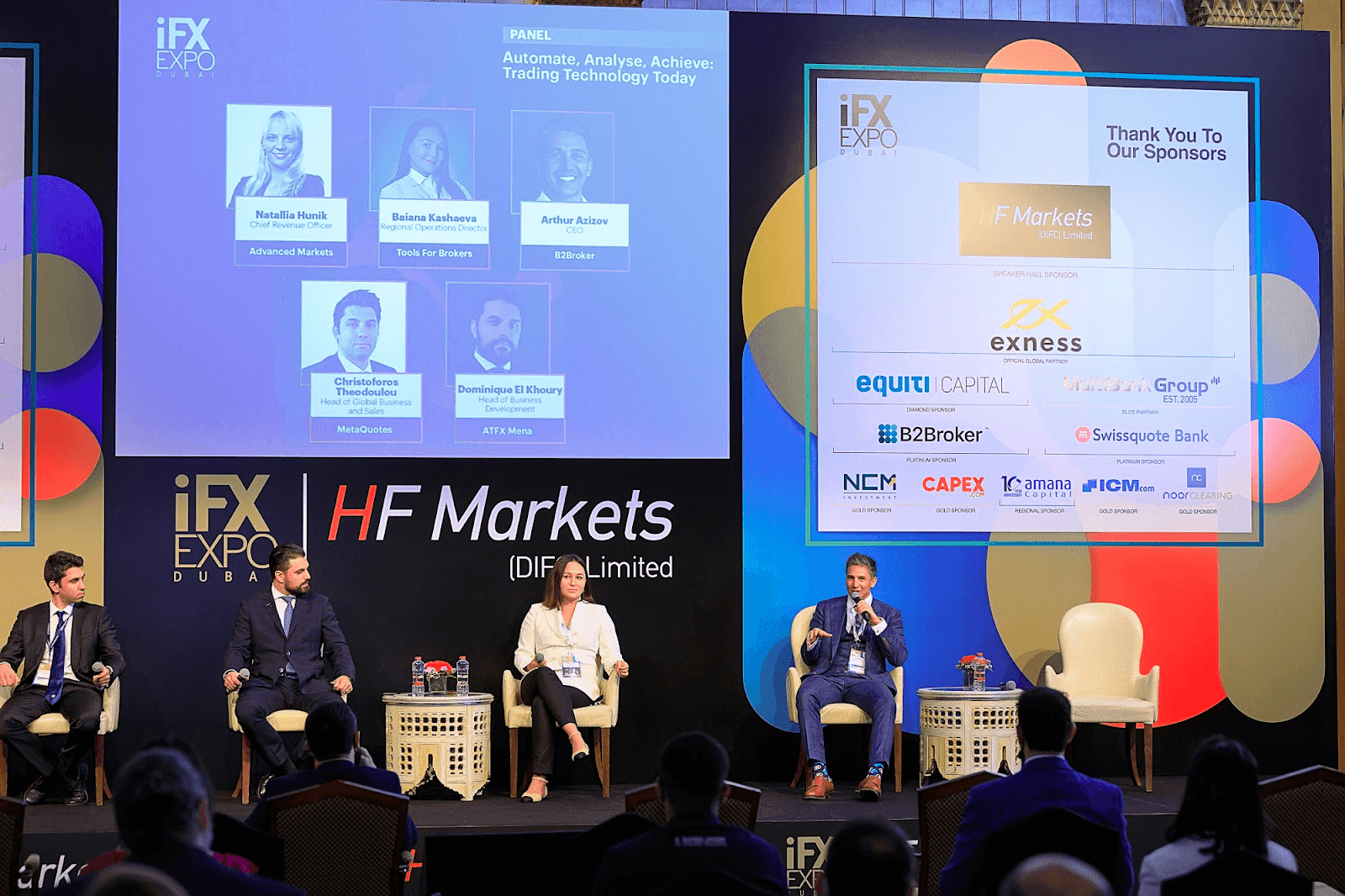 Still Processing: The Future of Payments for Brokers and Beyond
Finally, on the second day of the expo and on behalf of B2BinPay, Arthur participated in Still Processing: The Future of Payments for Brokers and Beyond panel. In this session, Arthur joined in a discussion on how with swaths of new investors entering the market and trading volumes shooting up, a robust and secure payments system is more crucial than ever. Arthur contributed on the major topics for the near and long-term future, sharing his views about innovation and disruption. B2Broker COO, Evgeniya Mykulyak, who was present throughout the expo, commented, "iFX Expo offered two highly productive days for our team and we were delighted to present all our latest products and services to many enthusiastic visitors in the MENA region. It was also a great launch-pad for our new Dubai office which we recently opened to service our growing clientele in the region. On a final note, I am also excited to say that we unveiled our recently 'acquired' fully B2Broker branded Lamborghini which will now become a feature at some of our future events. We always like to make a statement and we couldn't think of a better way to do it!"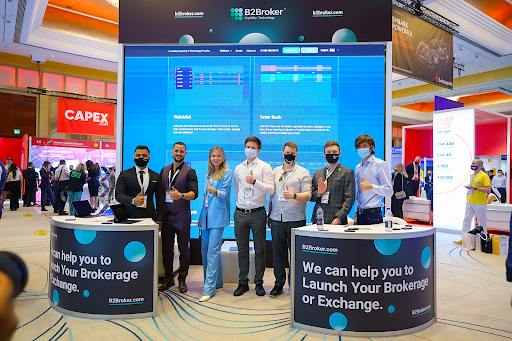 In conclusion, iFX Expo Dubai 2021 was a key part of the company's strategy in making big strides towards building on its growing success. The highly-anticipated event was a warm welcome back to the expo circuit and we look forward to ramping up our expo attendance in the near future!
Watch the Video!
As a major presence at all our events, we always provide full coverage of our participation. In true B2Broker style, we have prepared full video coverage of iFX Expo Dubai as a lasting memory of the expo's success! A full rundown of all the event happenings, speakership and booth activity in video format can be seen here!