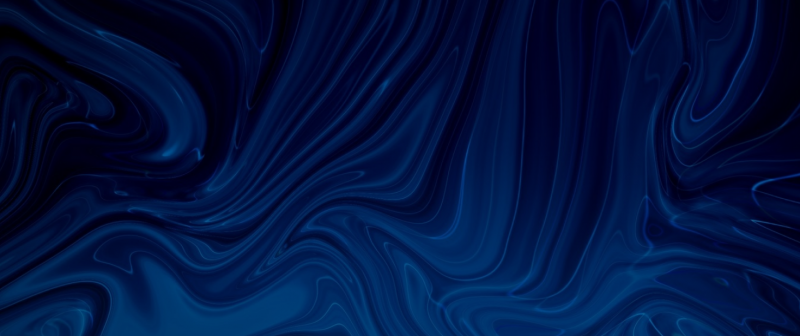 What is a Cryptocurrency Matching Engine and How Does it Work?
What is the major purpose for a crypto-exchange platform's existence? A number of exchange platforms have been established to ease the trade between digital currencies and fiat money. However, analysts believe that the backbone of every crypto exchange is an order matching engine (OME).
The process of matching orders is referred to as the cryptocurrency matching engine. As the beating heart of a cryptocurrency exchange, such engines keep all user orders, enabling the firm to run effectively. Holders can improve their profit margin by using a matching engine to purchase and sell assets at the greatest feasible price based on market conditions.
This automated system, in particular, is in charge of assessing how far the market has penetrated. Once placed, orders may be classified by purpose (ask/bid), timing, and price. When an engine determines that the ask and bid orders are in sync, a transaction is immediately performed. Traders and investors may also choose to cancel a transaction if they believe the circumstances justify it.
What is the Process Through Which the Matching Engine Works?
If the aggregate amount of both back-to-back reverse orders equals or surpasses the cryptocurrency matching engine's current total, it may execute a transaction. Market orders, limit orders, stop-limit orders, and other types of orders may all be executed using the matching engine's algorithms.
Using a variety of algorithms, it is feasible to match buy and sell orders in real-time. The FIFO algorithm, which prioritizes orders based on, is used by the majority of businesses. If two orders have the same value but different entrance timings, the engine will choose the one with the earlier entry time.
In order to accomplish this purpose, the matching engine is a complex piece of software that synchronizes and combines data from several trading pairs at the same time. Computer scientists should be the only ones in charge of creating a robust matching engine capable of processing orders in microseconds.
Starting from the start with a bitcoin exchange is a never-ending challenge in terms of keeping the software up to date. Maintaining touch with the software development team is also important since they do not function in such a manner that once an exchange is made, it is likely to be forgotten, and the exchange will no longer serve as a source of development for others.
What is B2Trader from B2Broker?
Following a protracted development and integration phase, the B2Broker cryptocurrency matching engine was introduced in 2018 after incorporating ground-breaking technological advancements. Following a prolonged development and integration phase, the second version of the B2Broker matching engine was introduced in 2019 after incorporating ground-breaking technological advances.
The original version of B2Trader, released in 2011, comprises approximately 70 different instruments and is now being used by some of the world's most well-known exchanges. An order from one user is matched with a limit order from another in B2Trader's order book, and the transaction is executed on the order book, and results are reported. B2Broker's solution provides the best possible execution for all market players because of its outstanding performance and functionality.
Since the most current updates were deployed in 2021, the B2Trader cryptocurrency matching engine has provided a matching engine that is unrivaled in terms of performance and customer satisfaction thanks to external interfaces. In addition, new clients will now be eligible for a discount on setup and more attractive pricing choices, according to the company.
1.
API Specifications, Language Support, and Capacity
Due to the engine's enhanced stability and performance, APIs may now be developed more rapidly. B2Broker's new trading and public APIs (Websocket/Rest) significantly speed up the processing of trading and shared data access requests. This improves overall system performance by substantially speeding up the processing of trade and public data queries. With direct API access, customers will execute trading orders instantly and acquire market data on cryptocurrency DOMs.
A well-designed graphical user interface (GUI) is critical for traders of all skill levels, from beginners to specialists. These include adaptive color schemes, an intuitive and responsive navigation menu, grouping options into a more convenient structure, and a fully customizable Dynamic User Interface with color and font customization, including the addition of widgets, workspaces for different trading styles, widget customization, and workspace arrangement.
B2Trader integrates several cutting-edge technologies to provide maximum security against technical and fraud risks. Among the features offered are anti-throttling, anti-spoofing, and DDoS defence. In addition, an IP Whitelist restricts admin panel access to users with a particular IP address, and two-factor authentication (2FA) adds another layer of protection.
All exchange activities are managed daily by B2Trader's administrator who ensures that they are straightforward and user-friendly for the exchange's clients. Apart from controlling trading and withdrawal privileges, the admin module enables you to see a user's login and transfer history and their asset holdings and aggregate currency information. Therefore, administrator security is always a top priority.
1.
Third-Party applications incorporation
When it comes to establishing and operating a successful exchange firm, besides the cryptocurrency matching engine, equal attention must be given to sales and marketing, compliance, deposits, withdrawals, licensing, and the regulatory environment. B2Broker solutions are enhanced with a range of new features designed to assist exchanges in managing their operations more efficiently. B2BinPay, B2Core, Crystal Blockchain, Leading Fiat PSPs, SumSub, B2BX, and MarksMan are partners.
B2Broker is an excellent starting point for a crypto trading company as it provides high-quality solutions that dominate the market and will help you to surpass your competitors.