Liquidity enables you to execute your trade quickly at a price close to the last one quoted. Several factors contribute to indices liquidity, including stocks that are widely followed and traded continuously. With B2Broker you get access to liquidity on a wide range of global indices, allowing you to take advantage of tight spreads on the most popular instruments with the best possible prices, execution and market depth.
Our indices liquidity solutions combined with our expertise and technology enable us to provide specific liquidity requirements according to our clients needs. We make markets more liquid, more transparent and hassle-free for our clients.
Liquidity tailored to run this market
Genuine

Prime of Prime

Pricing
Get competitive STP pricing for Indices as well as other trading instruments and asset classes.
Prime of Prime (PoP) refers to a firm that has an account with leading global Prime Brokers that offers their services to other market participants such as Forex Brokers, LPs, ECNs, etc. PoPs bridge the gap between the institutional and retail Forex markets and through a variety of mechanisms, enable brokerages to finance their trades with the backing necessary to support trading at big volumes.
We have been providing our PoP services to brokerages, hedge and crypto funds, investment managers, professional traders and other financial institutions since 2014. We deliver our renowned PoP solutions using cutting edge technology coupled with outstanding customer service from our team of experts.
Our team is in regular contact with major banks and non-bank liquidity providers to discuss all elements of the flow directed towards us. This ensures we receive the best aggregated pricing available for our clients that is uniquely tailored for their business.
FOREX Liquidity Providers Pool
Tier1 Banks
FOREX PBs
ECNs
MTFs
Market Makers
Non-bank LPs
Dark Pools
Crypto Prime Liquidity Pool
Market Makers
Crypto Brokers
OTC Brokers
Crypto Exchanges
B2Broker Spot Liquidity
Dark Pools
Equity Liquidity Providers Pool
DMA Providers
Clearing Houses
Liquidity Providers
Dark Pools
Aggregator 1
Aggregator 2
Aggregator N
Failover System
B2Broker Prime Of Prime Liquidity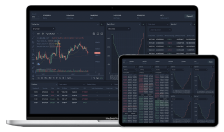 A platform combining the features of margin and spot trading in one system powered by B2Broker.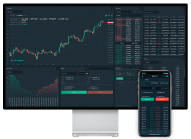 A matching engine platform for exchanges developed by B2Broker that powers up the world's best-known exchanges.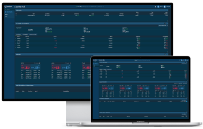 A provider of technology for multi-asset class execution, connectivity, aggregation, distribution and hub.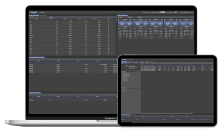 A financial technology provider with cutting-edge aggregation software, ultra-low-latency connectivity, and institutional grade hosting solutions.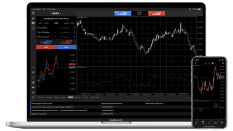 An electronic trading platform widely used by the online retail Forex industry developed by MetaQuotes Software.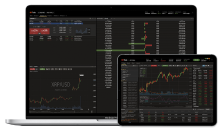 A multi-asset trading platform developed by DevExperts supporting trading equities, ETFs, futures, options, Forex, commodities, CFDs and cryptocurrencies.
Liquidity Makers
Collateralization layer
Aggregation & Routing.
Aggregartion
Routing
Matching
Execution
Single Margin Account
Liquidity
Distribution
Venues
or use another type of delivery
FIX API
Receive tailored multi-asset liquidity via an industry-standard API. Allows you to integrate any proprietary trading platform to our liquidity.

White Labels
If you don't have your own trading platform you can take our Turnkey WL solution including MT4/5, B2Margin and use our liquidity solutions based on cutting-edge infrastructure.
Low spreads and commissions
Multiple API and institutional GUIs
Agency model (No conflict of interest)
Large range of instruments
Multiple venue distribution
Compare

Prime of Prime Liquidity

with others
We have solid experience of working with Tier-1 liquidity providers and our effectiveness has stood the test of time, proven by multi-billion dollar turnovers.
| | | | |
| --- | --- | --- | --- |
| Features | Single LP | Prime of Prime | Several LPs |
| Single Margin Account Model | | | |
| Simple Risk Management System | | | |
| Multiple types of liquidity | | | |
| Aggregated liquidity in one stream | | | |
| Full Netting System | | | |
| Single Margin Requirements | | | |
| Single commission Structure payments | | | |
| Competitve Spreads and volumes | | | |
| Reliable liquidity stream with multiple backups | | | |
| Protection against changes in trading conditions | | | |
| Risk counterparty | HIGH | LOW | MEDIUM |
Aggregation &
Distribution
Access the best technology from aggregated liquidity and multiple distribution venues to cater for your traders needs. B2Broker continues to expand its liquidity distribution, aggregating liquidity via several distribution systems. Brokers and white label partners can be connected to our liquidity pool via FIX API in just 5 minutes and gain access to the deepest institutional liquidity pools in the industry, super-tight spreads and more.




| | | | |
| --- | --- | --- | --- |
| Liquidity Makers | Liquidity Aggregators | Liquidity Venues | Liquidity Takers |
Settlement
Wire transfers in USD, EUR, GBP are available via SWIFT, SEPA and Faster Payments together with settlements in major cryptos and stable coins.
Available Settlements
(deposit/withdraw/transfers)
Operations with a liquidity provider have never been easier. Settlements in USD, EUR and GBP via:
Crypto settlements in BTC, LTC, ETH, XRP and many more within several minutes.

BTC

ETH

XLM

XRP

LTC

BCH

ZCash

ADA
Fast settlement in a couple of hours. Stable coins are counted 1:1 to USD marginal account for deposit and withdrawal.

USDt ERC20

TUSD

USDC

GUSD

BUSD

PAX
Denominate a margin account according to your needs in any crypto or fiat based currency
Multicurrency
denominated
Single
B2Broker Liquidity

(MarksMan Hub)
Margin Account Management System
B2Margin

USD

JPY

EUR

ETH

XRP

BTC

USD based
client accounts

USDT based
client accounts

JPY based
client accounts

EUR based
client accounts

ETH based
client accounts

XRP based
client accounts

BTC based
client accounts

BNB based
client accounts
A multicurrency denominated margin account
Multicurrency based margin accounts allow brokers to minimize volatile risks between clients' equity and brokers' equity. Margin accounts can be nominated in any currency from B2Broker's liquidity, including cryptocurrencies. Client accounts in different currencies which are correlated to each other can be connected to one margin account. BNB and BTC based accounts can easily work with a BTC based margin account with minimal risk on volatility differences between the two currencies, for example.
Without taking a risk
The example above contains a complete diversification for the base currencies of customer groups, according to margin accounts based on the same base currencies. In this case, brokers will work with the same amount of capital as their clients, without risking volatility for each currency.
Extended risk management
In a multicurrency nominated margin account model the broker needs to control the equity on all his margin accounts in order to provide execution for all his clients. This means the broker has to keep more funds – close to 100% of client funds, on his margin accounts to avoid rejections for client orders due to insufficient funds.
B2Broker Liquidity

(MarksMan Hub)
Margin Account Management System
B2Margin

USD

USD based
client accounts

JPY based
client accounts

EUR based
client accounts

USDT based
client accounts

ETH based
client accounts

XRP based
client accounts

BTC based
client accounts

BNB based
client accounts
Single Margin Accounts
The traditional scheme of brokerage with the use of a single margin account, based on the most popular clients' base currency. This scheme is works with small volatility risks on basic fiat currencies, but has a huge volatility risk with crypto and exotic currencies.
Full Netting Risk Managment
The example above contains one margin account based in US Dollars, and a lot of client groups based in different currencies. In this case, brokers will operate with the US Dollars only, but their clients have diversified portfolios which drive the broker to take a risk from the volatility of clients' base currencies.
Volatility Risk
If one client deposits with 10 BTC, the broker will cover the equity of the client by the current rate of 5000 USD per BTC = 50000 USD on the brokers' margin account. If the client makes a profit equal to 1 BTC, the broker will receive profit by the current rate of 7000 USD per BTC = 7000 USD. As a result, clients' equity = 11 BTC by the rate of 7000 USD per BTC, equal to 77000 USD, and the broker has 57000 USD equity to cover the client. By the rate of 10000 USD per BTC and above, this difference will go up significantly.
700 trading products

7 asset classes
700+ financial instruments and 7 asset classes including indices, FOREX, shares, precious metals, energy and cryptocurrencies. With a strong reputation, solid financial markets expertise and access to the best solutions, B2Broker is one of the most sought-after liquidity providers in the industry.
We offer multi-connectivity cross connection to 7 different trading platforms and can connect via Fix API to any system. Liquidity can be delivered to any trading system and any trader including cash liquidity, cash trading and OTC deals.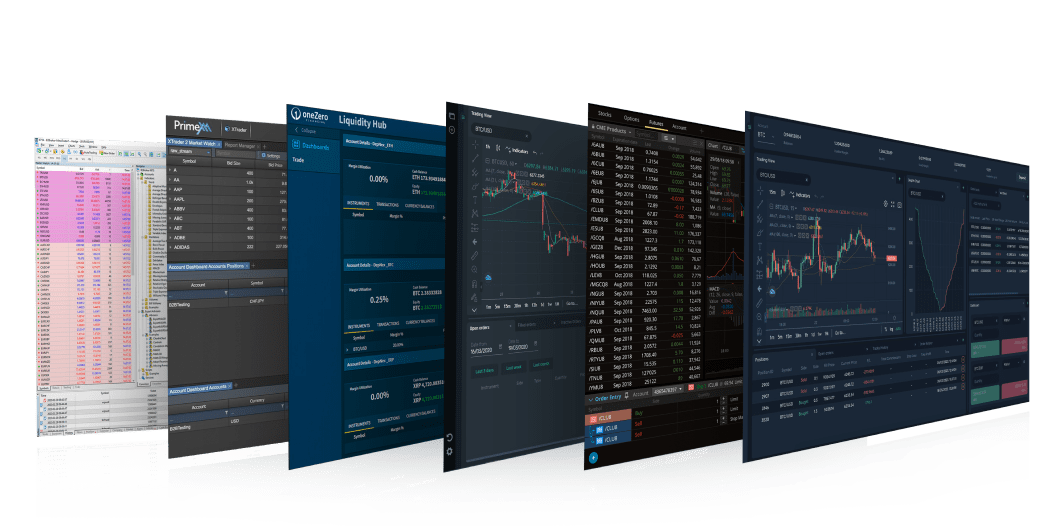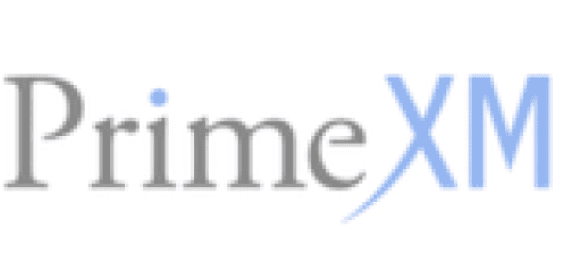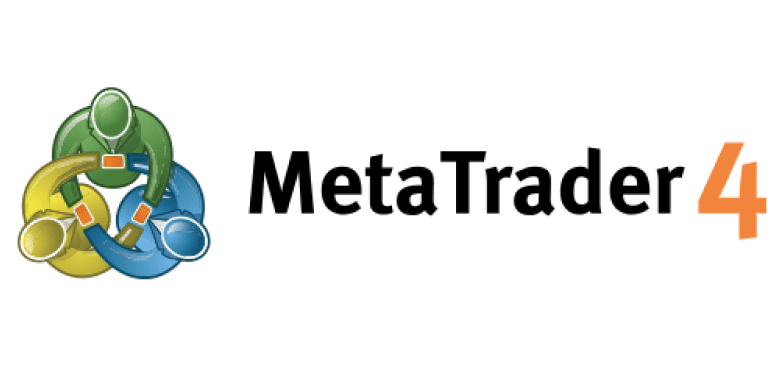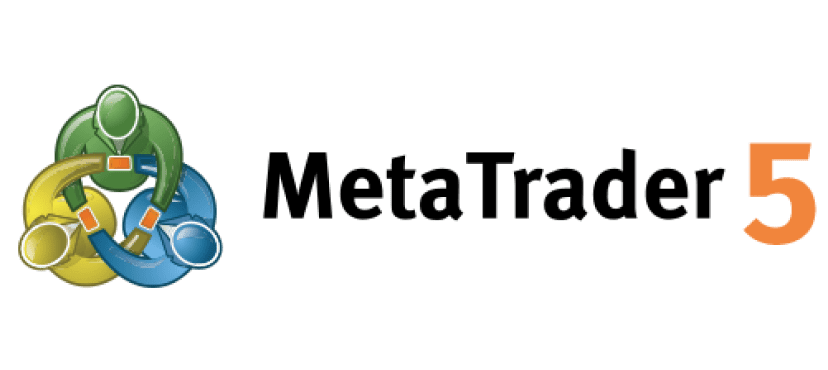 use another trading platform?
FIX API for trading and integrations
Receive tailored multi-asset liquidity via an industry-standard API. It allows you to integrate any proprietary trading platform to our liquidity.

Get your
Prime Liquidity
We are here to provide you with the best liquidity solutions tailored to your exact requirements. Contact us now.
Advanced

trading

platforms

and

APIs
Our access to liquidity allows us to ensure that trades can be executed quickly and efficiently. Connect to the markets via our trading platforms and APIs for web, mobile and tablet trading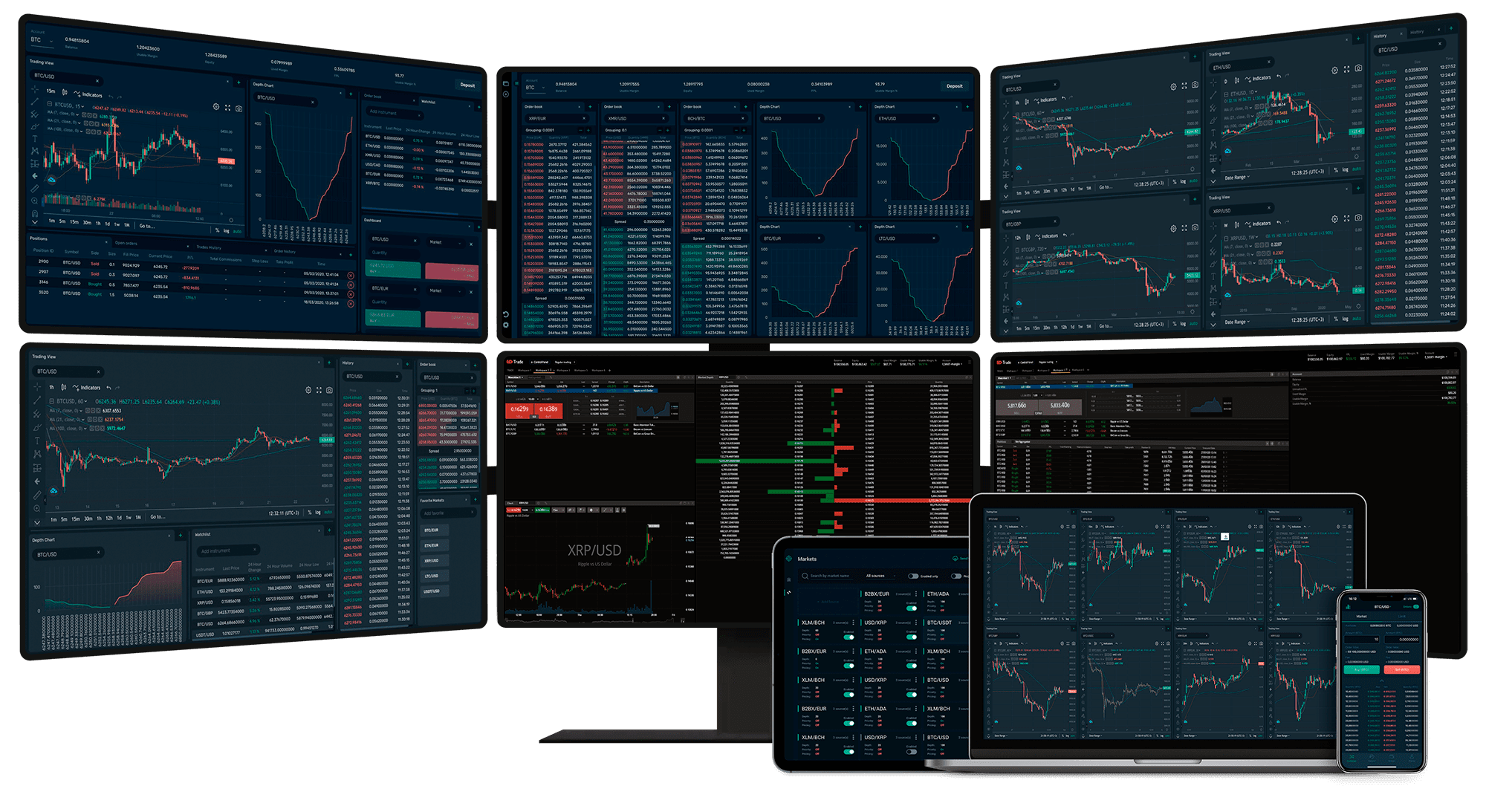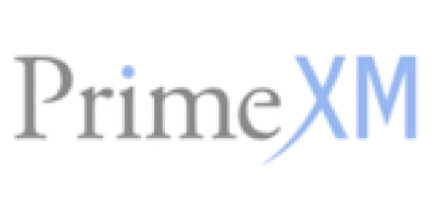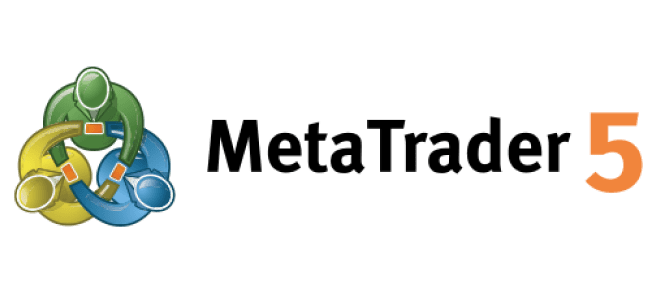 Standard protocol that allows communication between a client, trader, investment fund, or broker and our platforms.
FIX API is used by numerous banks, prime brokers, and hedge funds to operate in real-time mode.
REST API
Traders, investors and brokers can create custom trading applications, integrate into our platforms and build algo trading systems. Calls can be made in any language that supports a standard HTTP REST API on request.
WebSocket API
Includes live streaming and historical prices for live trade operations. It is scalable, light and robust and is compatible with any Java-compliant operating system.
We offer the most competitive aggregated liquidity and provide full flexibility in connecting to liquidity pools. We guarantee seamless connectivity to multiple liquidity providers with the use of our MT4/MT5 Bridges absolutely free of charge.
No set-up fee. No volume fee.
We work closely with its clients offering ready-made or customised streams of liquidity to facilitate trading. This enables brokers to benefit from best execution and competitive spreads, together with raw, small, medium and big mark-ups and get rebates.
B2Broker offers incomparable levels of technology and speed of execution facilitated by a single liquidity contract and single margin account. No need to enter into a separate agreement with an exchange, bank, prime broker or liquidity provider.
Single Margin Account
Simply sign a single agreement with B2Brоkеr who will take care of all your needs by acting as both your liquiditу and technology provider.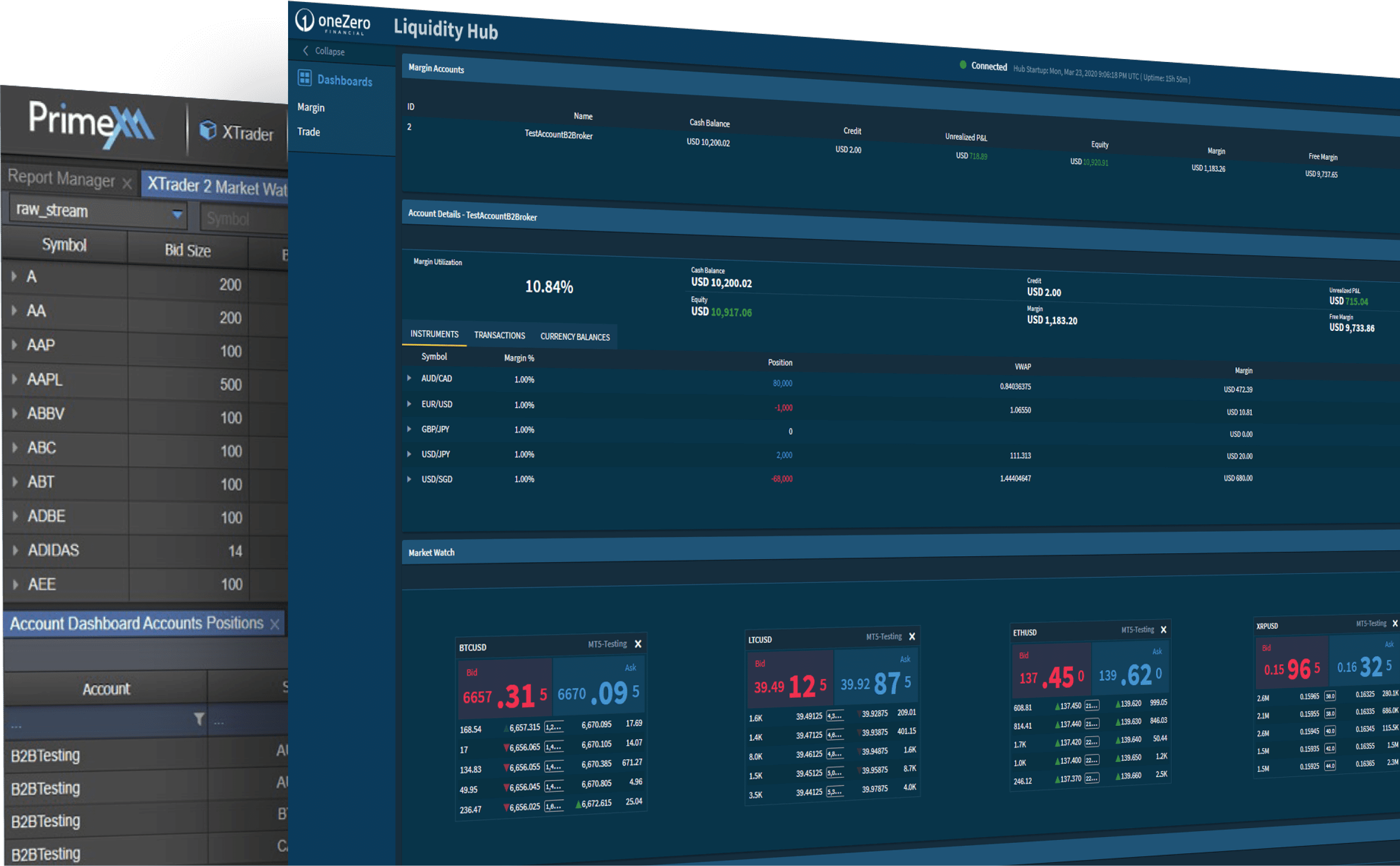 Advanced Reports
Take control of your business with our advanced reporting capabilities. Create numerous comprehensive reports such as detailed account statements and scheduled reports by email with parameters configured to your own personal specifications. Utilise real-time and historical data to plan ahead and maximise your business potential.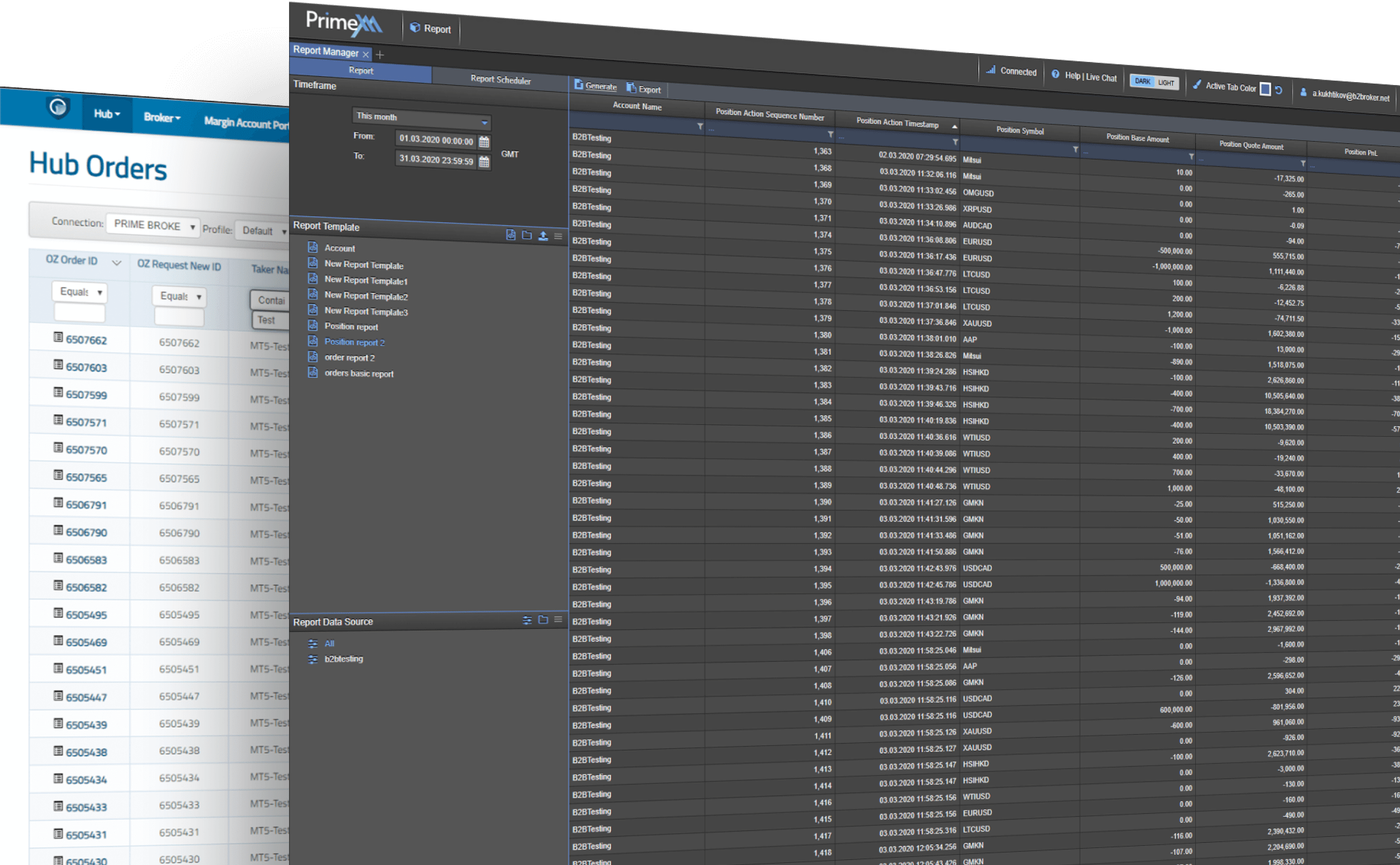 Professional Institutional GUI
Cutting-edge trading UIs that allow you to take full control of the market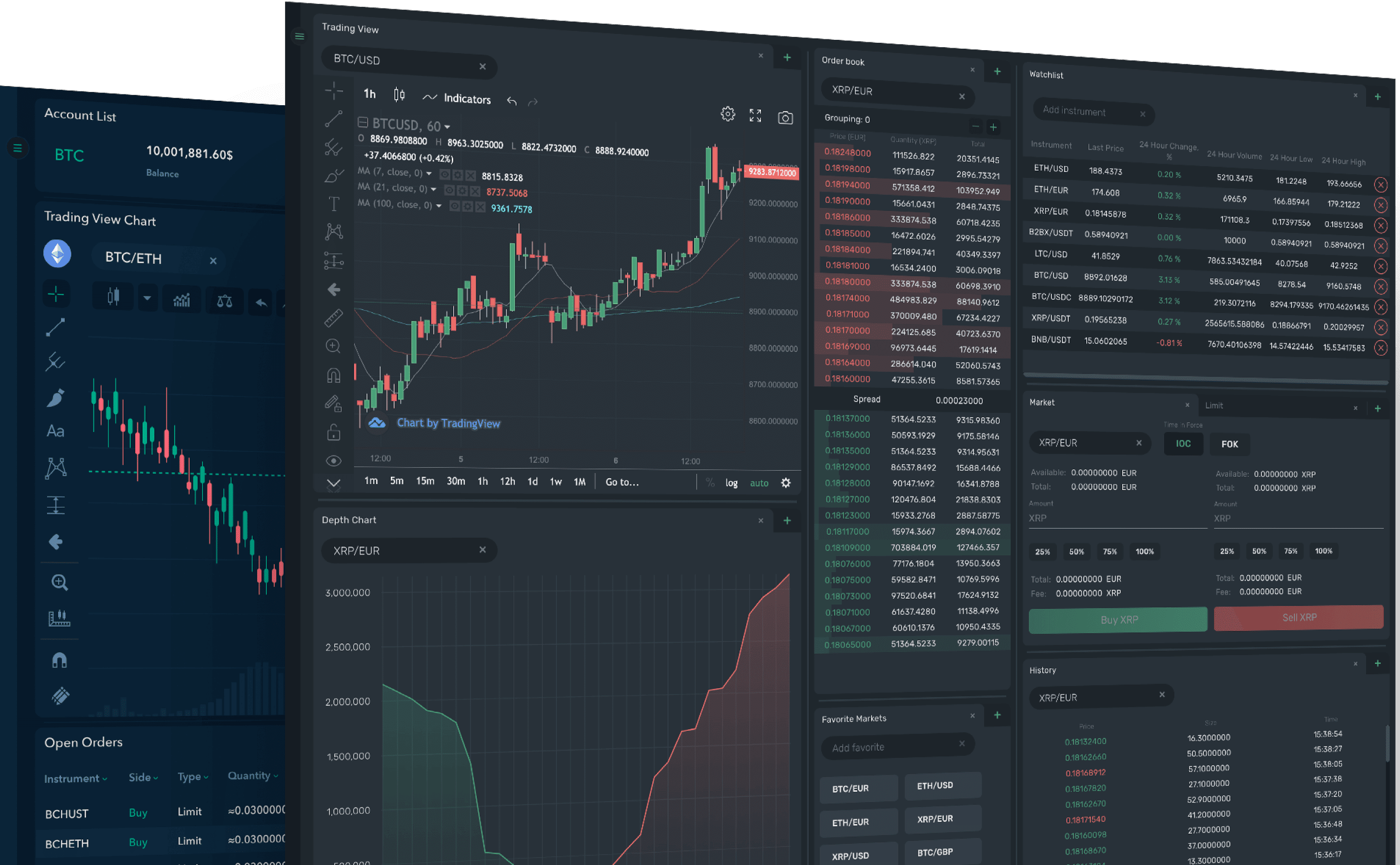 NET open positions
Netting is a method of reducing risks in financial contracts by combining or aggregating multiple financial obligations to arrive at a net obligation amount.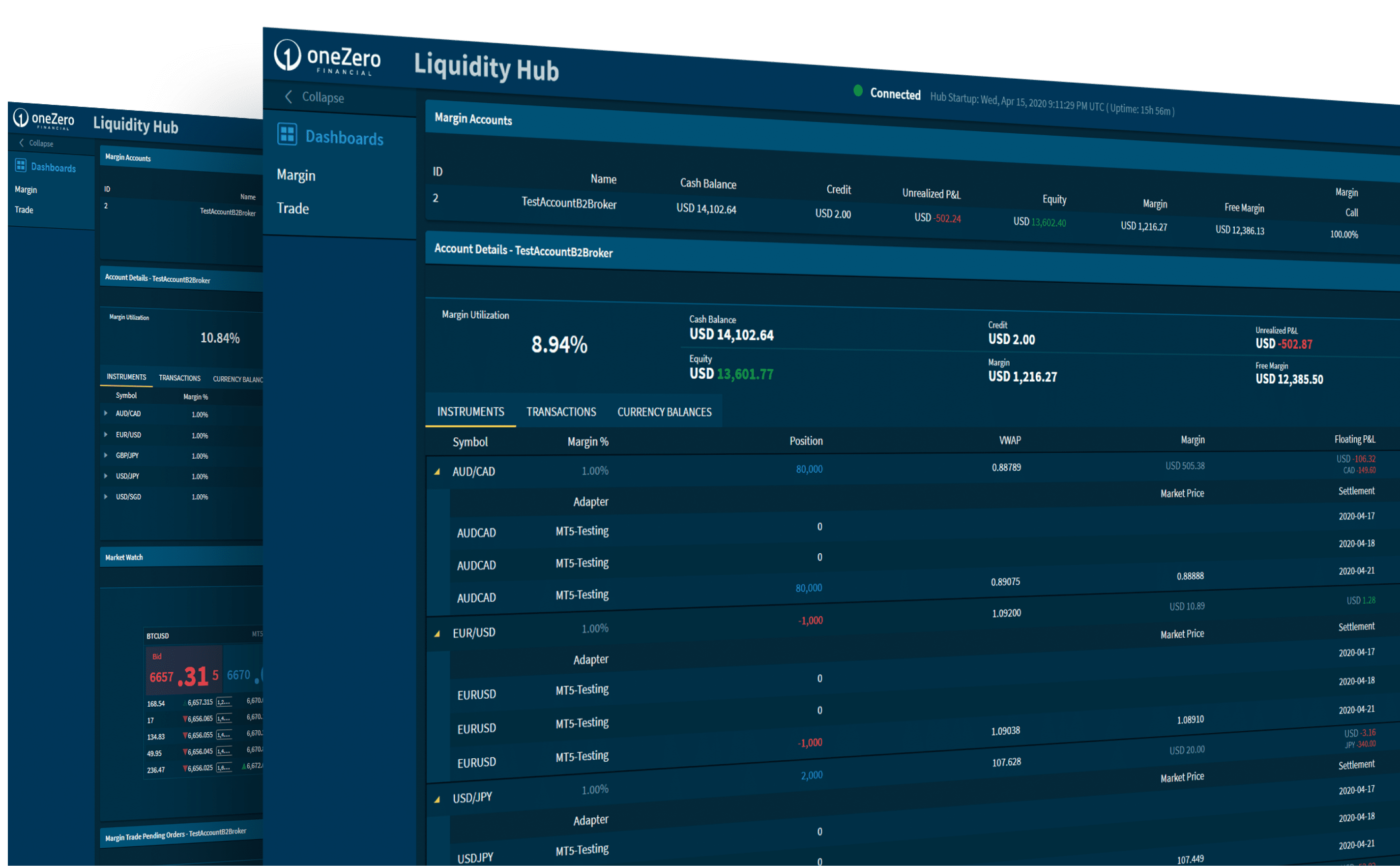 Range of order of types
Market, Buy Stop, Sell Stop, Buy Limit, Sell Limit, Take Profit, Stop Loss, Buy Stop Limit and Sell Stop Limit are all available.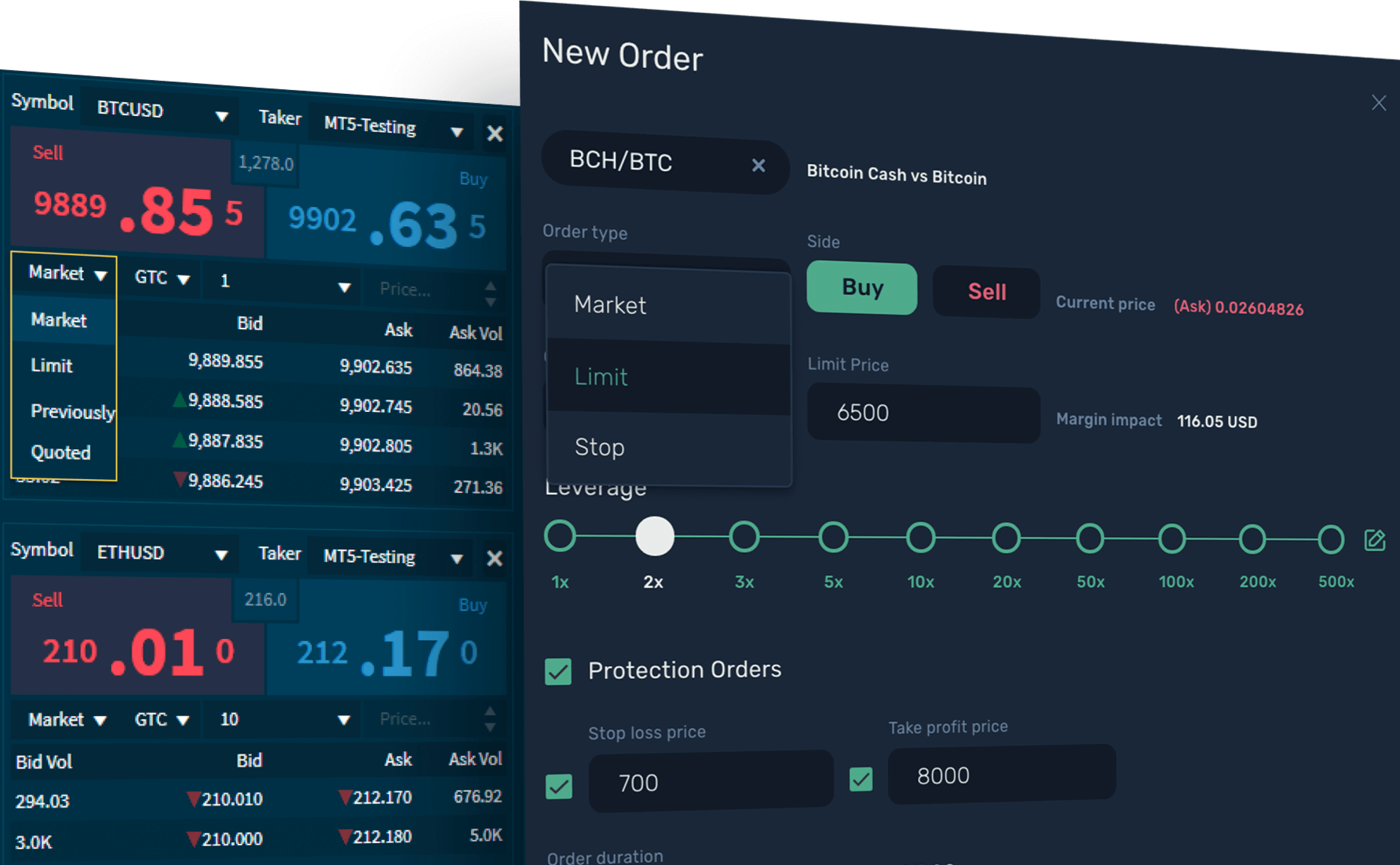 Cutting-edge
infrastructure
The infrastructure upon which trades are executed is crucially important in getting the fastest trade execution possible. Gain access to our global network coverage from the world's largest finаnciаl ecosystem within all Equinix centers worldwide.
Execution Speed from
12

ms
Time for IT infrastructure setup
Other LP
B2Broker LP
Presence in major financial centers for low latency execution
Physical proximity to all central trade servers of major exchanges, liquidity providers, banks and other financial institutions, allows us to minimize trade request up to a hundredth of a millisecond.
Connectivity to major technology, bridge and platform providers
Our operational setup ensures swift API implementation. We offer FX prime of prime brokerage and liquidity services via FIX API and multiple technology providers. T-1 hosting in LD4.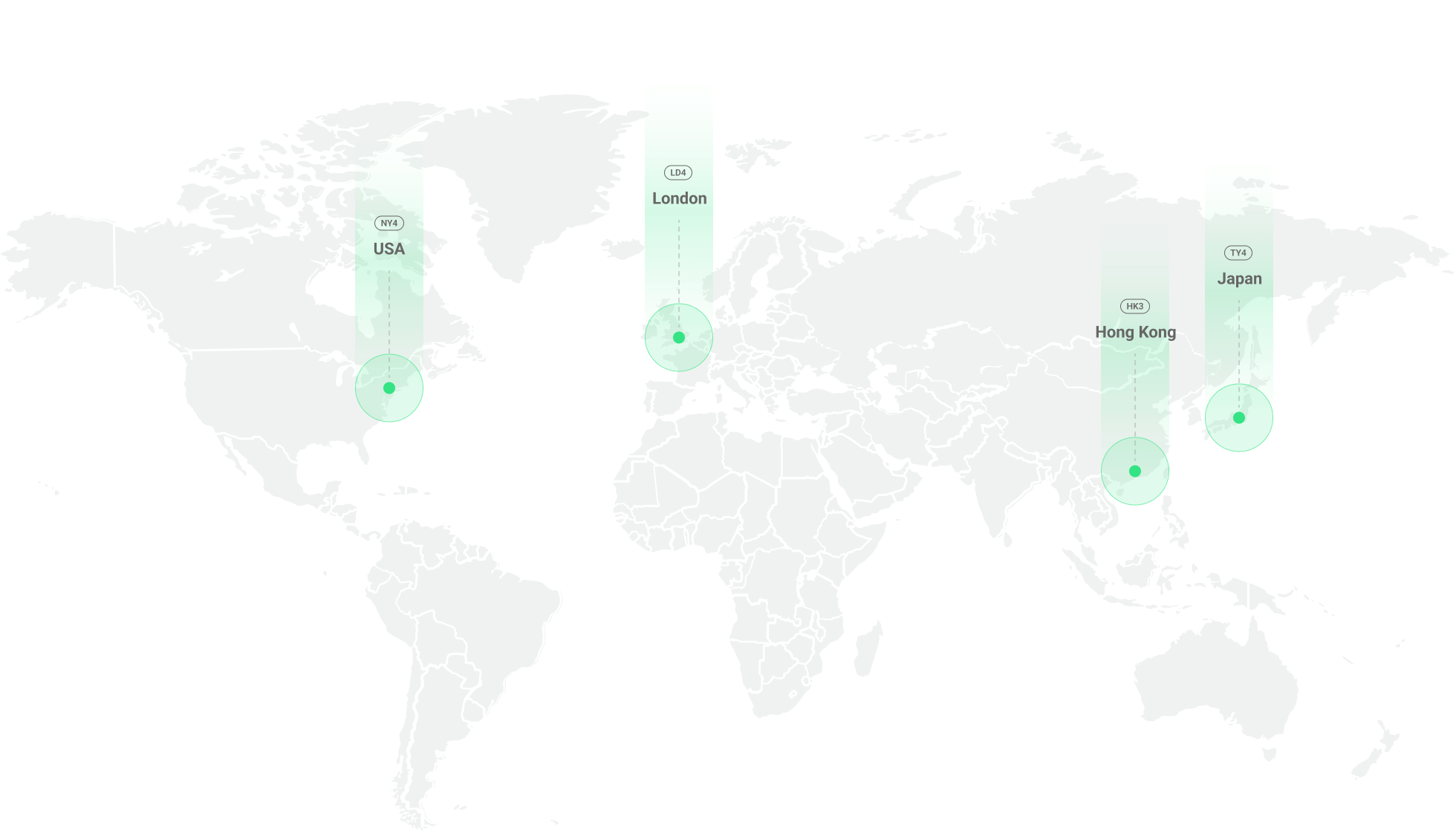 Anti-DDOS
For large brokers, it is recommended to deploy anti-DDOS high-defense servers to effectively target targeted DDOS attacks.
Security
All servers use strict security policies to protect against malicious attacks, intrusions, and cyber attacks.
Hot backups
A backup solution for multi-user systems with no downtime required to perform the backup.
Collocation
Data centre facilities providing housing for servers with managed services to support our clients.
Failover system
A standby mode is ready to take over the load from a failing system or scheduled down time.
Get connected in
5 minutes
Gain access to the deepest institutional liquidity pools in the industry in just a few minutes! We're already integrated with multiple trading platforms and bridge providers.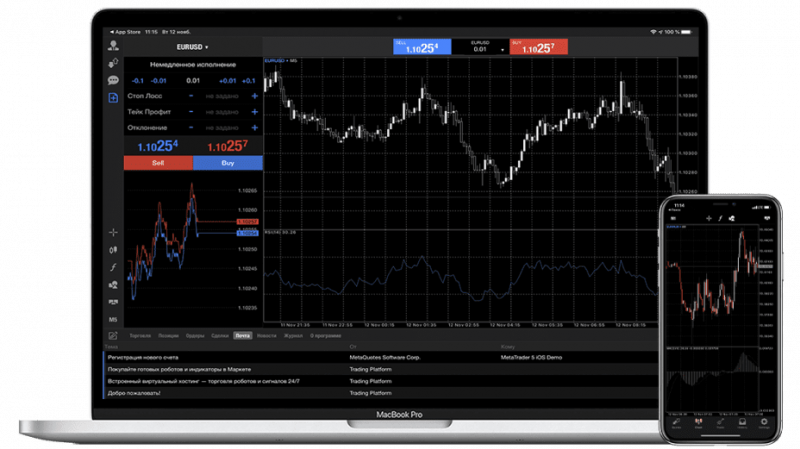 The most popular platform for FX trading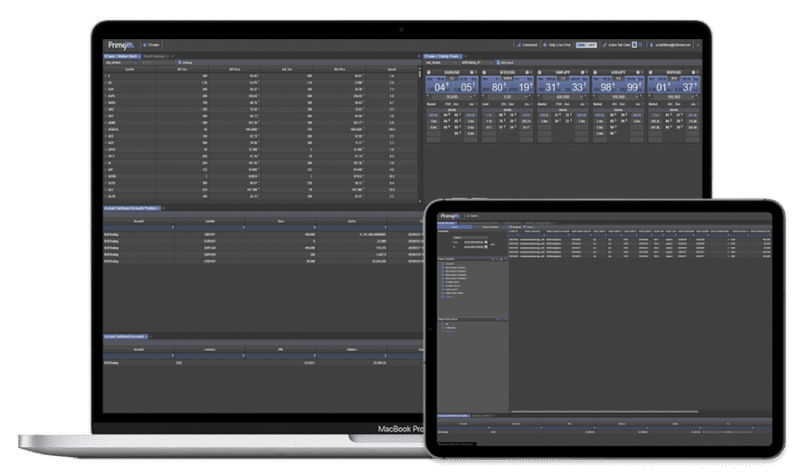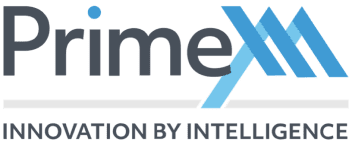 A financial technology provider with cutting-edge aggregation software, ultra-low-latency connectivity, institutional grade hosting solutions.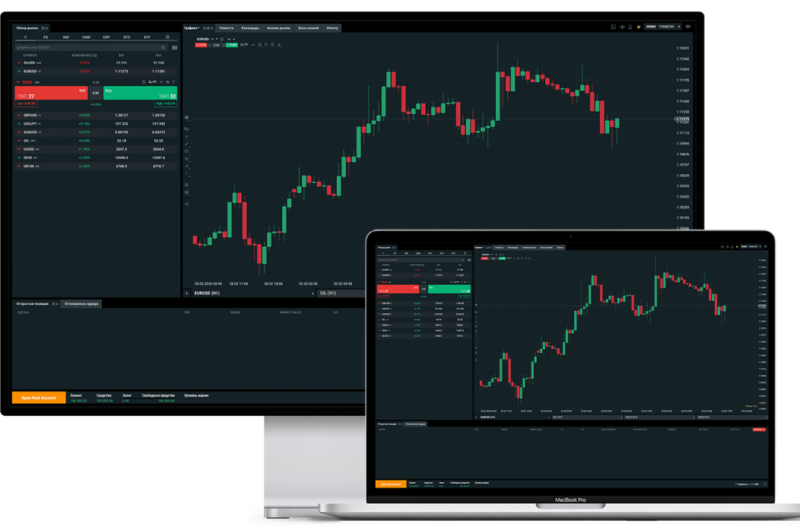 A multi-functional trading platform for traders, hedge fund managers and social traders offering FX, Indices, Commodities, Bond, Stocks and Exchange Traded Funds.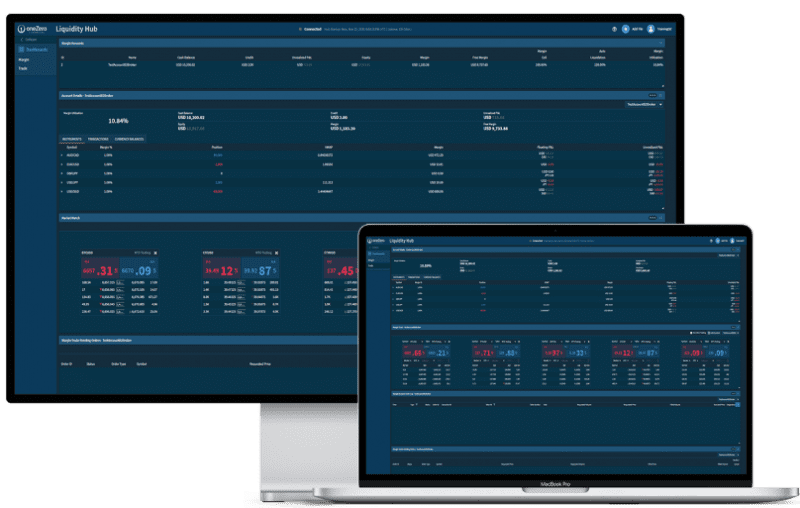 A provider of technology for multi-asset class execution, connectivity, aggregation, distribution and hub.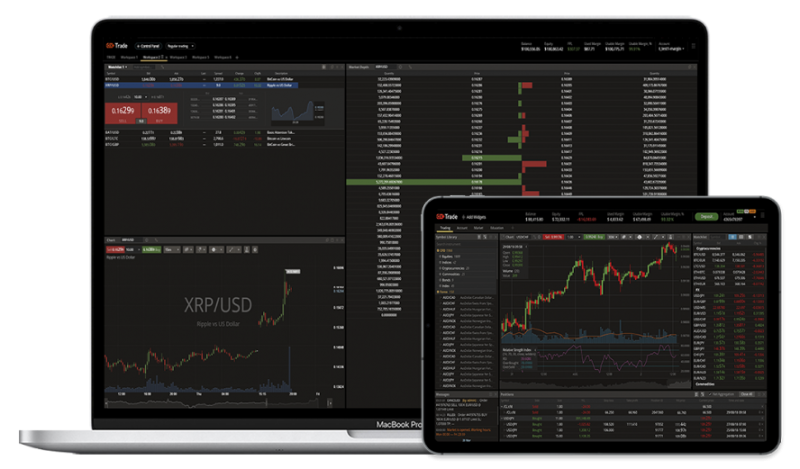 A multi-asset trading platform developed by DevExperts supporting trading Equities, ETFs, Futures, FOREX, Commodities, CFDs and Cryptocurrencies.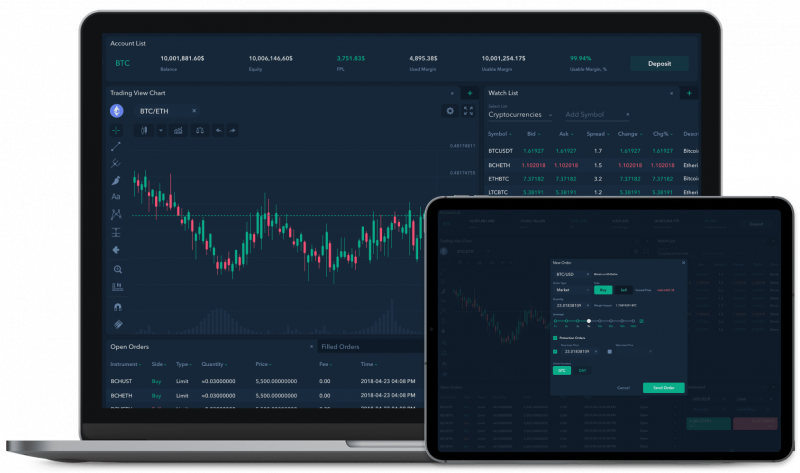 A platform combining the features of margin and spot trading in one system powered by B2Broker.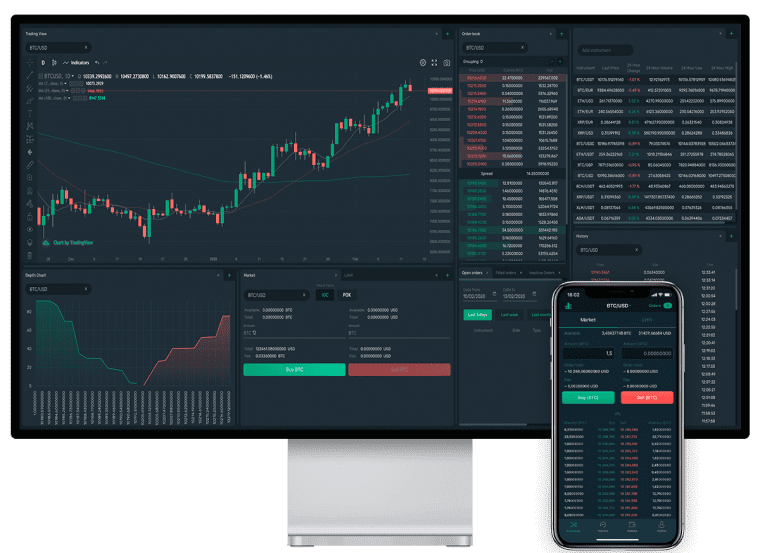 A matching engine platform for exchanges developed by B2Broker that powers up the world's best-known exchanges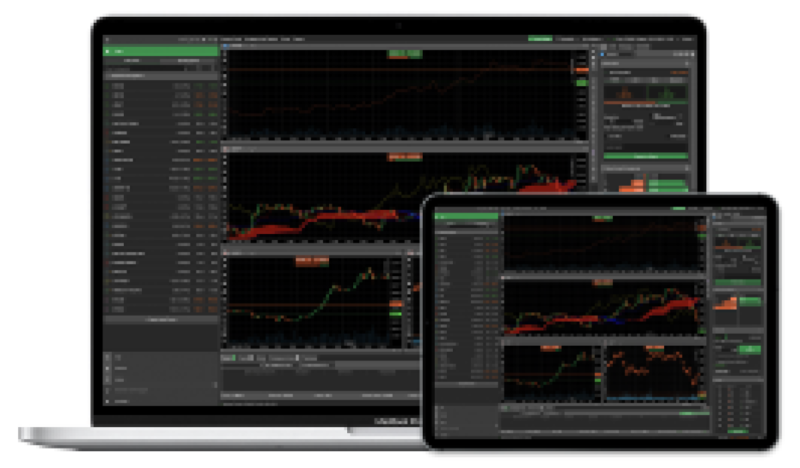 A complete trading platform solution packed with a full range of features to cater to each and every investment preference imaginable.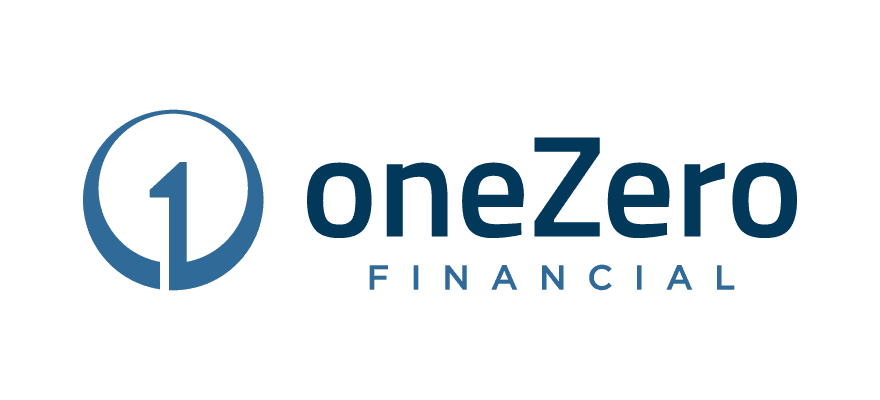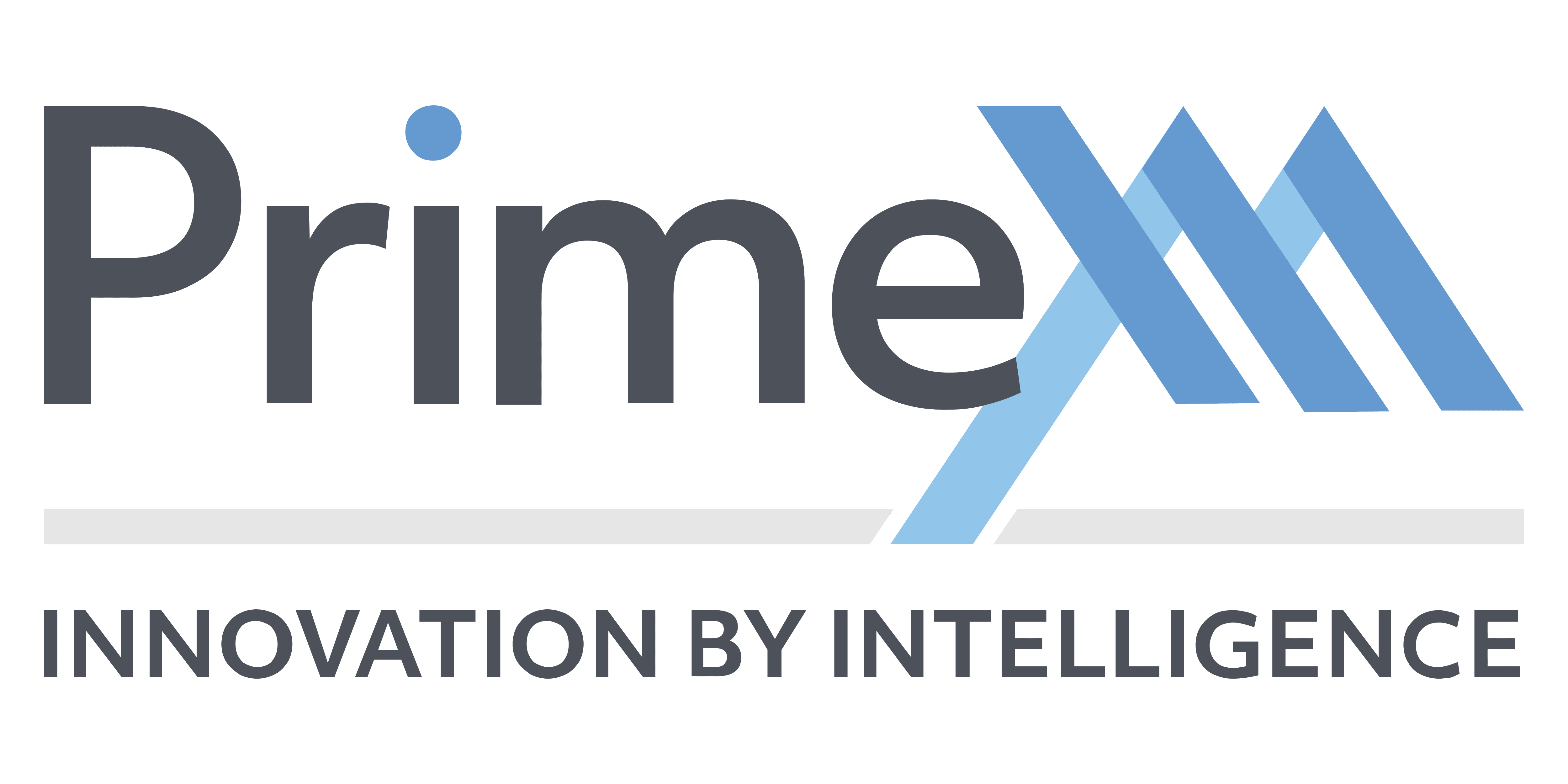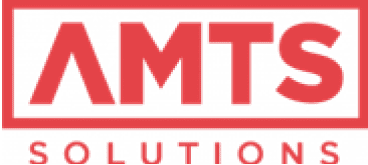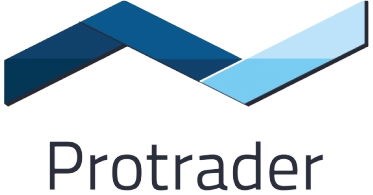 and any other trading platforms via FIX API
integration in just 14 days
We are here to provide you with the best liquidity solutions tailored to your exact requirements. Contact us now.
Market
Depth

and

Liquidity

pool
Market liquidity impacts everything from the bid-offer spread to trade execution and is important since it affects how quickly you can open and close positions. As a broker, you need to have access to the deepest liquidity pool available to handle all the needs of your traders.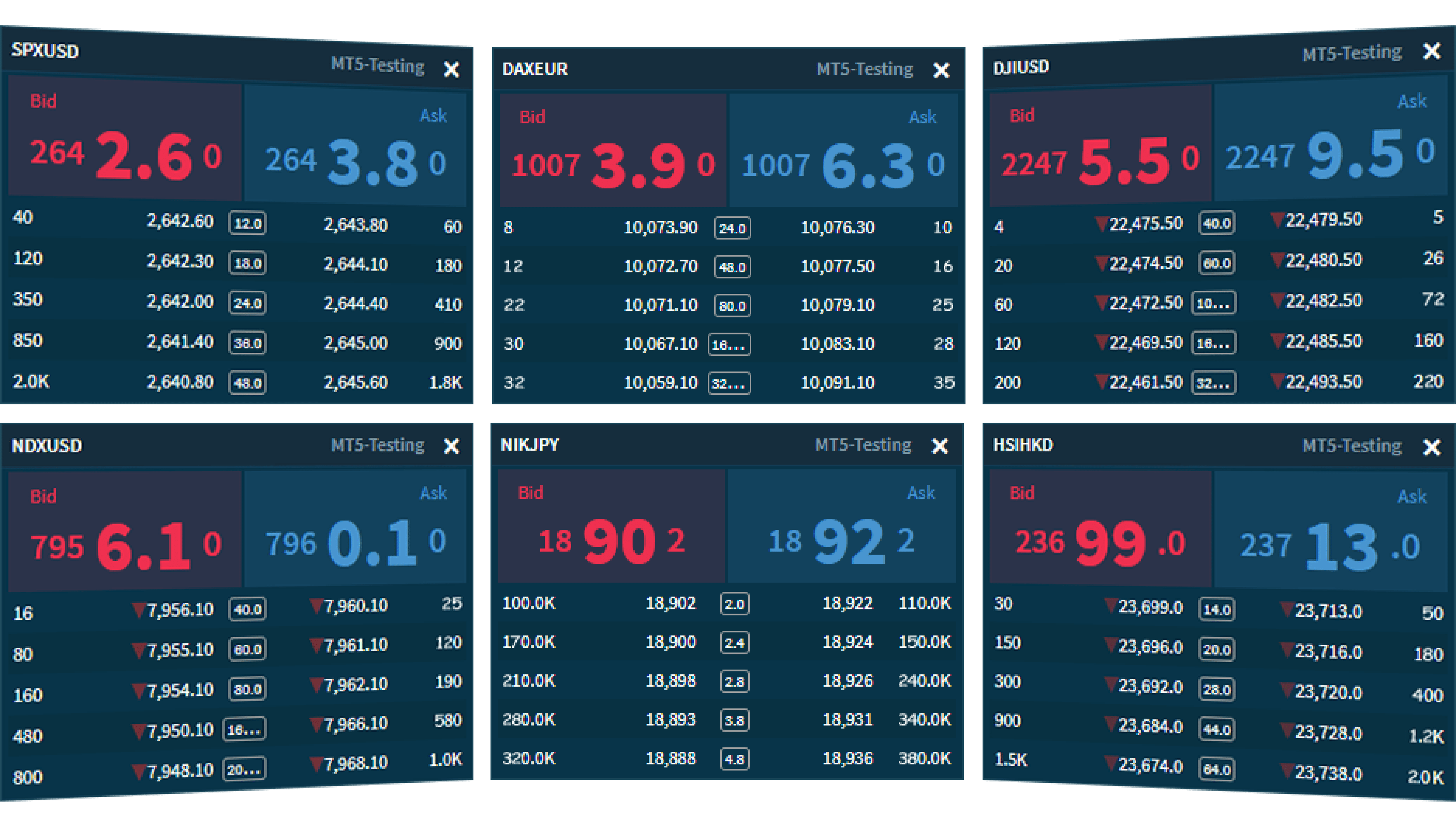 Get benefits from greater depth
Advanced bridge technologies - fastest exe-cution even during high activity on the market
Direct access to both exchanges and OTC liquidity pools
Aggregated volume into order book
Benefit from competitive spreads and margin requirements
Co-location DCs across the world to ensure the lowest latency
Liquidity tailored for all
business models
Our liquidity solutions provide you with access and connectivity to the deepest liquidity pool customized to your exact needs. Whatever your business model, B2Broker provides highly developed liquidity access to take care of all your clients' requirements, including those working with HFT, automated, algorithmic and API trading systems.
Brokerages
Brokerages provide traders with access to platforms enabling them to trade different asset classes. We support numerous brokers who approach us for our technology and liquidity know-how so they can service their clients in the most professional way
The best prices from multiple global liquidity venues
World leader in online trading
Fast data and execution through FIX API
Index, Commodity, FOREX and Equity CFDs
Family Offices
Wealthy individuals often take control of their finances through family offices. We provide access to cutting-edge trading and investment technology so your clients can trade and manage their portfolios with greater efficiency.
Powerful range of platforms and reporting tools
Fast data feeds and execution
DMA on equities and FX, with for one-to-one service access to deep liquidity
Financial Institutions
Small to medium-sized banks need access to deep pools of liquidity and efficient global market access. An individual approach is required to provide a highly specialized solution that meets the needs of their many different clients.
B2Core back office solution
Anonymous and fully transparent liquidity
24/7/365 professional customer support
Market Makers
Market makers are required to continually quote prices and volumes they are willing to buy and sell at every second of the trading day at the market price to provide traders with the most professional service.
Allow your traders to execute trades whenever they want
Fulfill orders and execute transactions within seconds
Powerful range of platforms and market depth
Partner with a leading global prime of prime broker
Hedge Funds
Hedge funds invest in a variety of financial markets using pooled funds collected from investors and applying various trading strategies to boost their performance and returns for their investors.
Invest in a variety of financial markets using pooled funds
Choose from 7 asset classes and over 800 trading instruments
Suitable for high-net-worth individuals and professional investors
Personalised service with individual account manager
HFT & Qantum Teams
Quantum computing is the future of electronic trading, bringing about high-frequency trading (HFT) via the use of algorithms. To this end, our specialised HFT and Quantum teams continually work on the development of algorithms to automatically initiate trades according to predefined strategies.
Expert technology-led solutions developed by our specialists
Algorithmic trading for executing orders using automated trading instructions
High speeds, high turnover rates and high order-to-trade ratios
Analyze multiple markets and execute orders based on market conditions
Introducing Brokers
Introducing Brokers (IBs) typically introduce new customers to a Forex brokerage and receive a commission in return for sending clients their way. IB programs can greatly reduce the costs involved in acquiring new customers for a brokerage.
Multiple account management
Full range of platforms and products
Customisable reporting technology
Revenue generation through introductions
Whatever type of financial business you're in, we're here to help.
Call me back
Where
vision

becomes

reality
Watch how our liquidity and technology solutions are trusted throughout the industry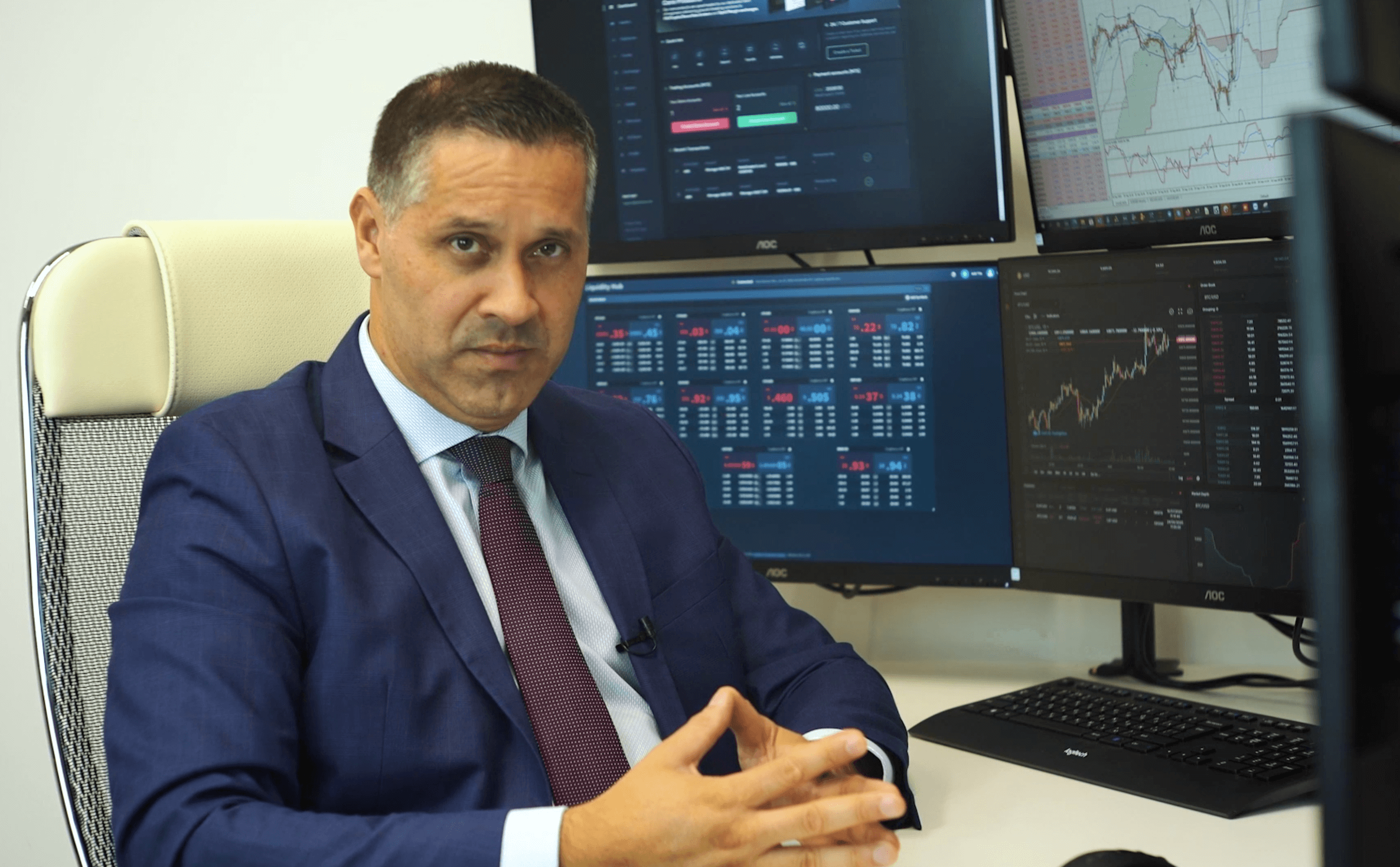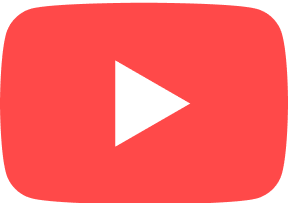 4:40
Industry-Leading Liquidity Solutions For Every Requirement
In this video, John Murillo, Head of Dealing Division, discusses the company's institutional liquidity solutions which are used by financial entities on a global scale.
24/7 Technical Support
Our professional and helpful technical support team is on hand 24/7 to deal with customer enquiries whenever the need arises.
Tutorials and Materials
B2Broker is committed to working alongside its clients to ensure ultimate user satisfaction. An extensive range of tutorials and materials is available to assist with all technical aspects.
Major Languages Supported
Our knowledgeable and friendly customer service team can assist you in 8 languages including English, Russian, Chinese, Farsi, Hindi, Spanish, Arabic and Urdu.
Deposits and Withdrawals
A wide variety of deposit and withdrawal methods are available including bank wire transfer, a range of popular credit/debit cards, crypto payments and EMIs.
Education
Education is an all-important part of our service. We offer a variety of training materials including videos and demos to help our clients understand the business.
Multiple Jurisdictions
B2Prime project powered by B2Broker is multi-regulated. As a global liquidity provider we making steps towards having a presence in all significant jurisdictions.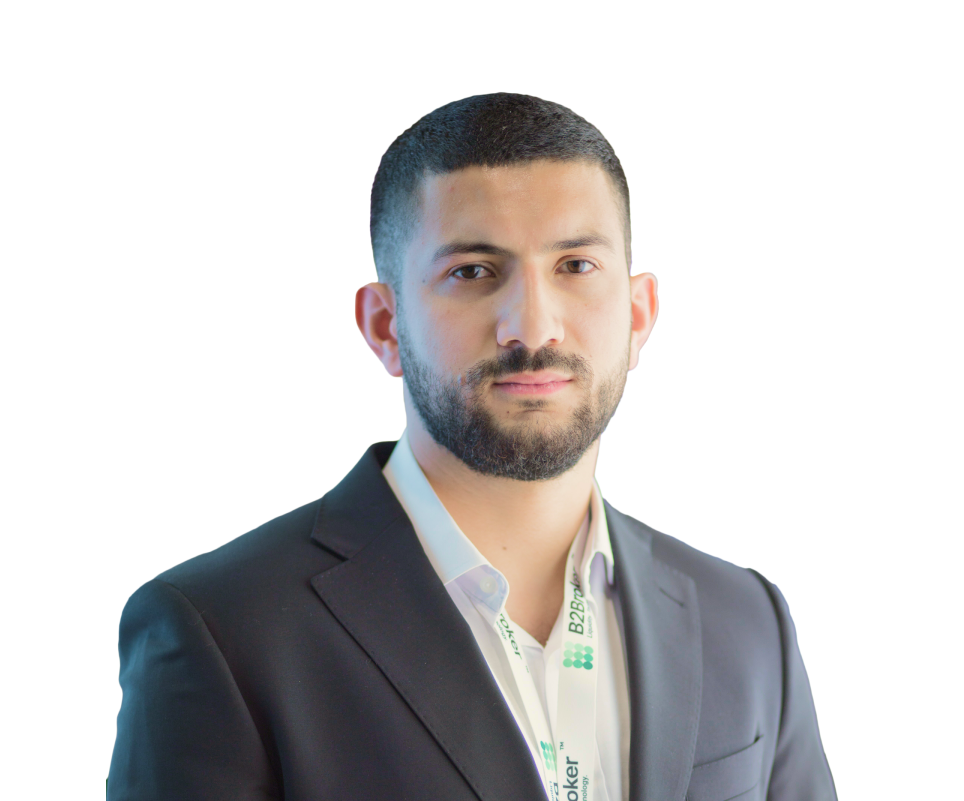 Account Manager
All our clients are assigned a personal account manager who is always on hand to answer questions and deal with all their requirements.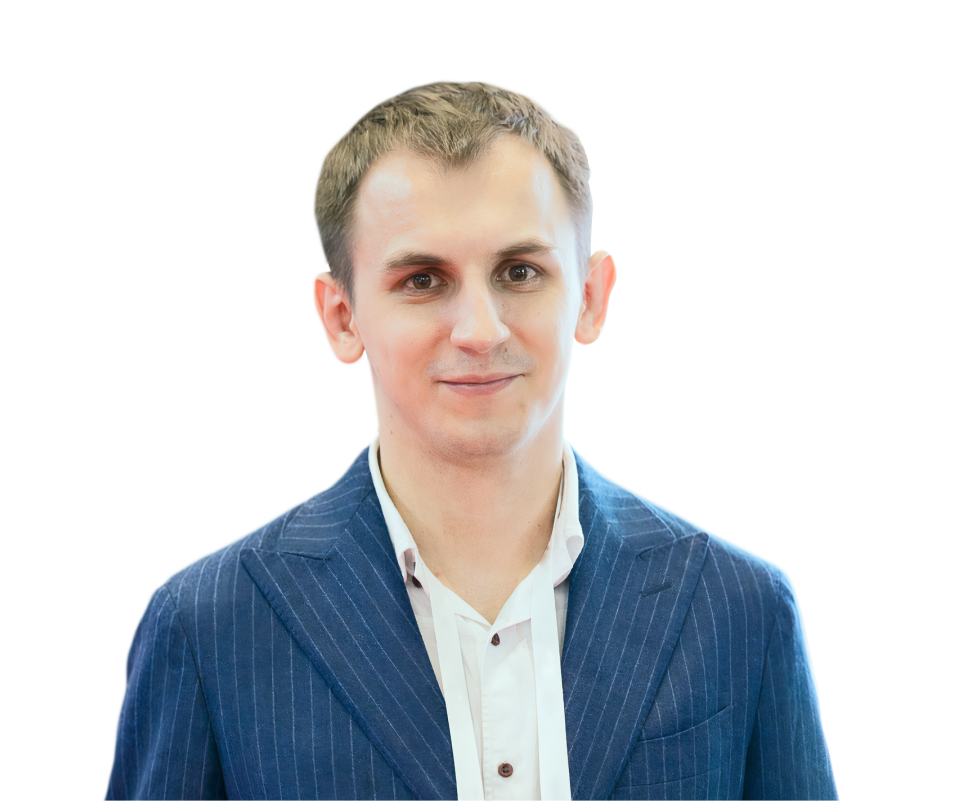 Technical Support
Our technical support is deeply knowledgeable about our technical solutions and is there to assist our clients with any specific enquiries
We are here to provide you with the best liquidity solutions tailored to your exact requirements. Contact us now.
Create a multitude of comprehensive, highly detailed reports with parameters configured to personal specifications. From detailed account statements to volume trade reports, get complete control over your operations and maximise your business potential.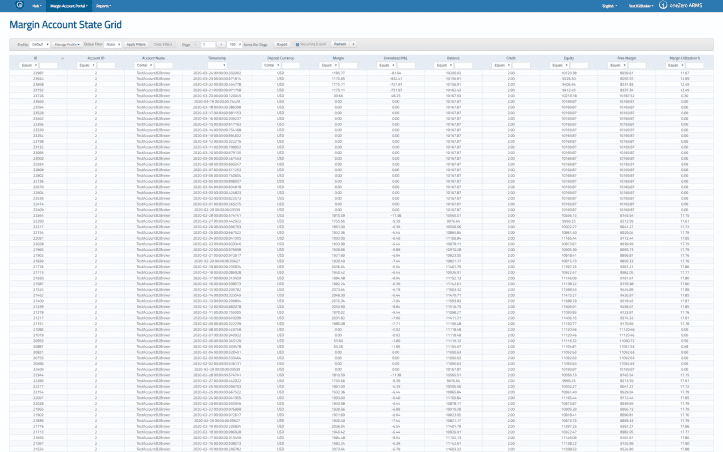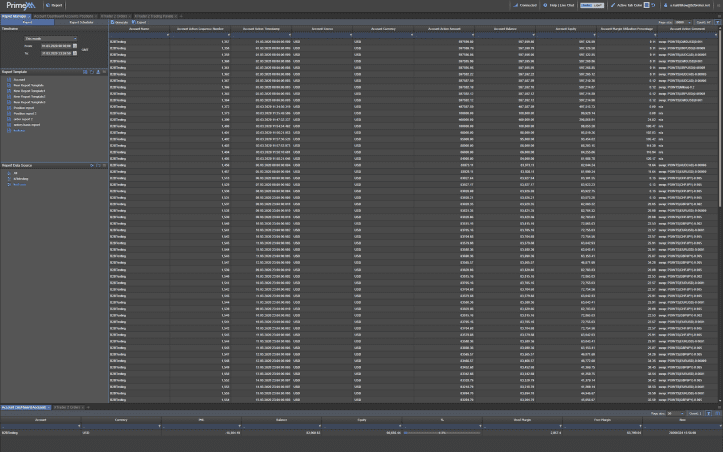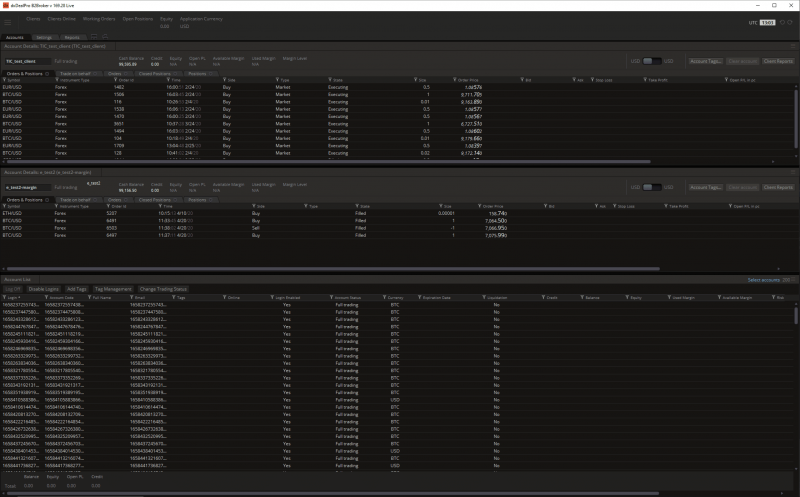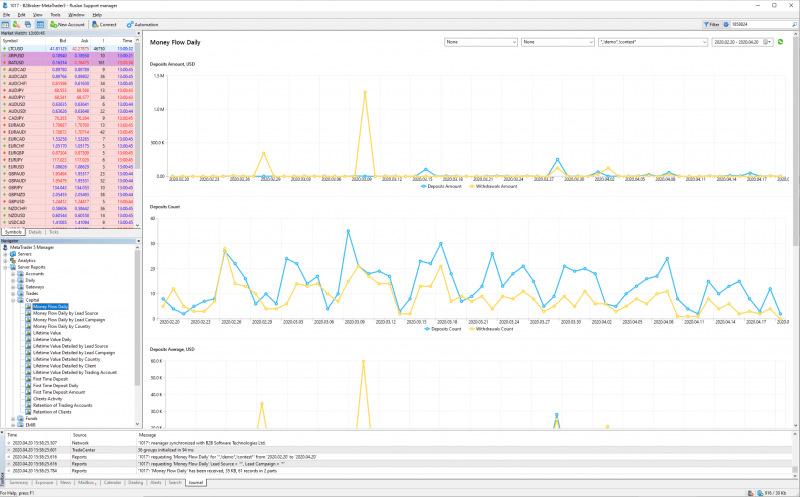 Detailed account statements
Scheduled reports by email
Our professional Customer Service team is available round the clock to assist you with any queries. Please do not hesitate to get in touch.
Have a question? A source of useful information about our products and services.
How can I avoid Stop Out?
It is recommended to keep Used margin on the level of 65-75% to avoid Stop Out. Possible options:
1) Deposit additional funds to your margin account
2) Close part of your open positions
What happens with the positions in case of Stop Out in PrimeXM/OneZero?
In case of Stop Out positions are automatically closed on PrimeXM/ OneZero level, but remain on MT 4/5 level. Stop Out level is 120%
I closed my positions but my PrimeXM/OneZero balance wasn't affected, why?
PnL is credited to margin account balance only after rollover, which is on Saturdays in PrimeXm. For OneZero the rollover rules are: for FX instruments [T+2 (in 2 days), or T+1 for USD/CCY2 and CCY1/USD pairs where CCYx is of [CAD, TRY, PHP, RUB, KZT, PKR]. T+0 for all other instruments.
There are several definitions of rollover: 1)It is a process when positions are shifted to the next trading day. Rollover is proceed automatically every day at the fixed same moment of time. During the rollover spreads can be expanded, thus some positions can be closed by Stop Out in case of the too high level of the Used Margin. So it is recommended to keep the level of the Used Margin on the level of 65-75% This rollover is a global interbank event and we have to deal with it. 2)It is a moment of transferring Pnl to balance. It concerns only PrimeXM and OneZero.
Every working day and there is tripple swap on Friday
How often are the swaps changed?
Swaps could be changed several times a week: lending and following depositing are processed by interbank rates, which could be changed everyday. We receive Swap rates from our counterparties and do not amend them/do not put markup
How can I get notified about the changes in swaps?
Technical support will inform you about the upcoming changes of swaps by email before they will be applied on the trading platforms. All relevant information you can find in B2Broker specification.
Why was the position closed / limit order opened in MT 4/5 while the chart displays the price hadn't reached the defined level?
Charts in MetaTrader are based on Bid price as default. Originally you need to be sure that Ask price didn't reach price level. This is necessary because Buy limit order/Sell open positions are executed by Ask price. In MetaTrader Terminal you may turn on displaying of Ask price in the settings.
How to calculate Margin level(%) in PrimeXM/OneZero ?
You can calculate margin level(%) if you know how much margin it takes to open or maintain a position, and your current equity. Example with FX instrument: 1 lot EURUSD. 100,000 EUR (in USD)*Base currency rate to USD(1.13/1)(EURUSD rate)*margin rate in specification(1%) = 1130 USD. Formula for margin% = (used margin(usd))/equity(usd)*100%. Example: you are going to open 1 lot EURUSD and your current equity is 100,000 usd. In this case opening 1 lot EURUSD will take 1130 USD(as per previous calculation) and final formula = margin/equity*100% = 1130/100000 * 100% = 1,13%
How to calculate profit for CFD position ?
Formula for CFD: number of lots*point price*delta(points). For example: you have an open position 1 Buy AMZN. 100 points on 1 lot AMZN = (lot*contract size*tick size) = 1 00 usd – this is your profit for 100 points price movement on AMZN
How to calculate swaps in PrimeXM/OneZero ?
You can take swap data from B2Broker specification.
Here.
How to calculate swaps according to your position:
2)Formula for swaps calculation: Let's say swap long for USDCHF is (-5). Then swap charged for keeping 50,000 USDCHF lots open on USDCHF = 50,000(contracts)*0,00001(tick size)*(-5)(swap long)*convert rate (as an example let's take usdchf=0,95000 so chfusd=1,05263) = -2,63 usd.
Are your WTI and BRENT based on futures?
B2Broker Oil price – The price will trend towards the future gradually over the period of the next expiry, it is a SPOT product, not a CFD on the future.
When my withdrawal/transfer request will be approved
Your request is pending for approval by Financial department. The financial department's working hours: 7.00 GMT – 17.00 GMT on business days.
How to add new symbols to my MT group/fix connection
In order to add new symbols please contact your account manager.
Any other questions?
We are on hand to answer all your questions. Get in touch.
Ask us now
Our liquidity is best combined with the leading industry trading platforms to provide the ultimate in performance and user satisfaction.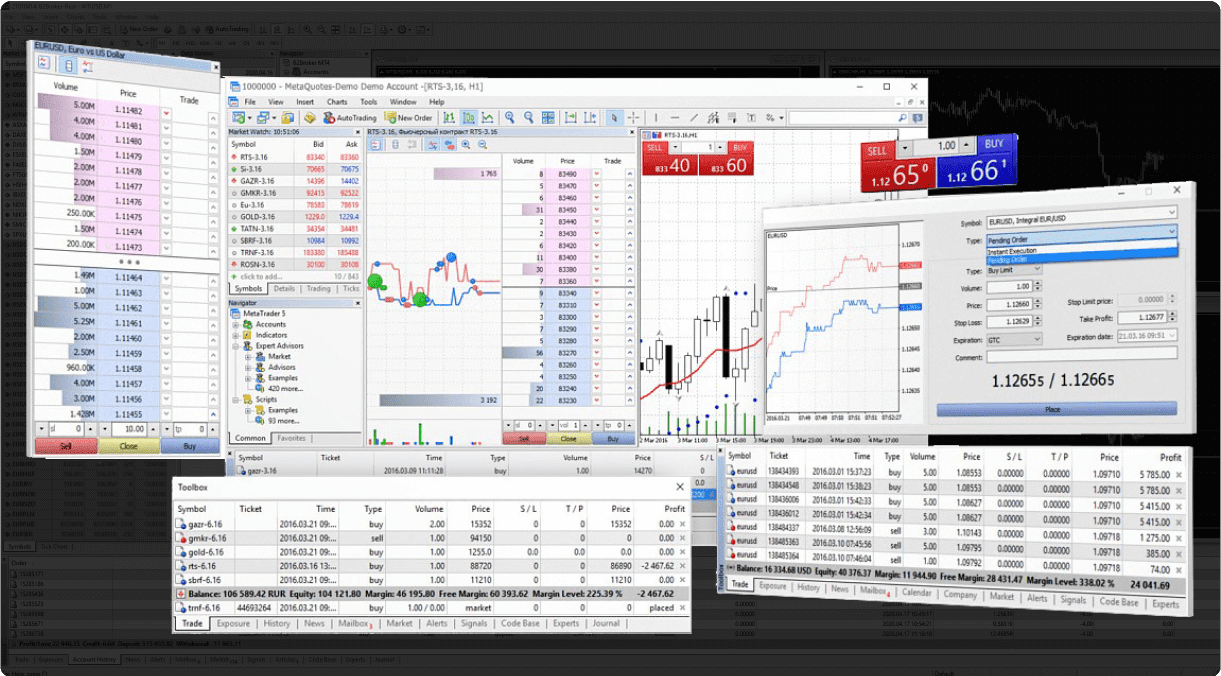 White Label MT5
The best and the most popular professional FOREX/Crypto trading platform White Label solution tailored specifically to your brand.
Fully-customised solutions
Various denominations for ac - counts even in Cryptocurrencies
Hedging and Netting models support
Professional 24/7/365 support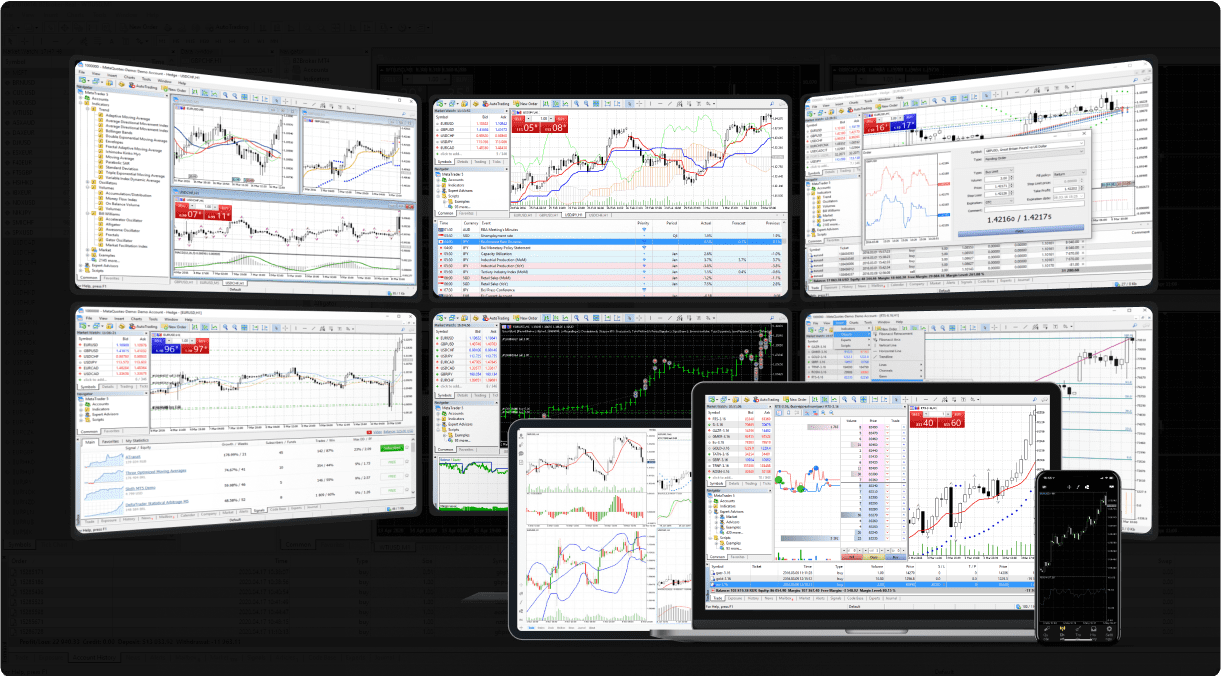 White Label MT4
The best and the most popular professional FOREX trading platform White Label solution tailored specifically to your brand.
The most popular platform
Web/Mobile/Desktop versions
DataCenters all around the world
We are here to provide you with the best liquidity solutions tailored to your exact requirements. Contact us now.