استراتژی بازاریابی برای کارگزاری های فارکس – نکاتی برای ارتقاء کسب و کار
مقالات
مه 25, 2020
به روز شد ژوئیه 8, 2021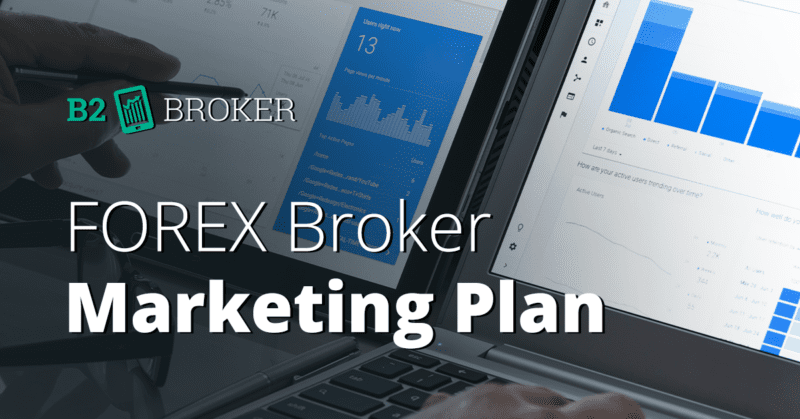 Advertising
In today's increasingly digital age, it is impossible to run your operations without a marketing plan that includes digital advertising. The most popular form of advertising is Google Ads, and while many Forex brokers do use this service with success, you will need to dedicate a sizable part of your marketing budget towards these ads as they can prove expensive. Hence, it is advisable to also consider other, more cost-effective ways to further promote your brokerage and create promising leads.
Article Posting
Content is a great tool that can be used by every broker to create brand awareness and develop customer relationships. You should focus on the content you want to convey and topics that will interest your target audience. For example, educational articles about succeeding by using various trading tactics will help draw visitors to your website.
SEO optimization is of paramount importance in terms of driving web traffic, hence an important task will be to do keyword research to develop a list of the most popular keywords. Articles should be keyword oriented whilst maintaining a well organized structure, style and tone that is attractive to readers.
Creating new and fresh content is an effective way to communicate with your users, but it is also a good idea to use old articles and create links to them so as to enrich new posts, as well as generating a good link structure. In this way, your website will be found by those looking for your products or services, as well as those seeking some knowledge about the trading industry. This will generate traffic on your pages and draw the attention of more traders.
Lead Generating Content
You can also post content on your website that is geared up to generating leads such as advice on how to maximise trading potential or market news. Traders are always on the lookout for helpful information that will impact on their success as a trader so if you can facilitate website users to trade successfully, you are more likely to end up retaining them. It is important to keep in mind that your content should be original and while you can of course reproduce information that's already on the Internet, it is better to provide traders with information they can't find elsewhere as it will boost traffic on your website. Popular types of content include videos, webinars, infographics and white papers.
Social Media
Social media is a marketing tool that you cannot afford to ignore. There are various different social networking channels where you can create a profile for your brokerage including Facebook, Linkedin, Twitter, Telegram, Instagram, YouTube and more. These channels are ideal for publishing and promoting your website and amplifying your products and services. They are also a good way to reach out to your customers and attract new ones.
With a social media plan in place, you can share information on a daily basis and monitor your brand or product on the internet. Specific tools will give you access to the current and archived mentions of your brand or product. Remember to present your image and content well and create attractive eye-catching covers with good descriptions and titles, as well as using social meta tags where appropriate.
Email Marketing
Email marketing can really help a Forex brokerage attract new Forex clients and retain the ones they already have. It's an ideal way to convert leads, as well as being a relatively inexpensive one. If your brokerage CRM has email functionality, you can send emails quite easily. Marketing emails are one of the best ways to get leads and nurture them so that they convert into clients.
Contests
Contests are a popular and effective way of increasing your community, engagement and for lead creation. The chance of winning a prize is always attractive for potential clients and if there is a big prize or money involved, you can use your public relations resources to make an official announcement of winners, which in turn, can help you gain great publicity. As well as increasing your brand awareness, it will help convert potential leads.
Webinars and Courses
Webinars are very popular amongst traders as they offer the opportunity to learn about trading or a trading-related topic to their benefit. They are also a good opportunity to ask any questions you need help with and can lead to participants eventually becoming clients. Online meetings are also useful as a place where you can discuss various aspects to do with Forex trading such as the trading platform, trading tools, useful indicators, and how to prepare yourself for the trading sessions.
Trading courses offer a structured way of learning to trade Forex and can be geared up for both novice and more experienced traders. They are a great opportunity to benefit from the knowledge of more experienced traders and learn how to manage financial risk. As a consequence, they are more likely to trade more frequently with your brokerage.
Other Ways to Attract Clients
If you're looking for additional Forex business ideas, building a network of affiliates who will guide potential traders to your website and boost your trading volume is an excellent way to boost your revenues. This is known as affiliate marketing. The better commissions you offer, the more customers they will direct to your site. Many Forex brokerages run successful affiliate schemes as an important part of their acquisition strategy.
Some major Forex brokers have jumped on the opportunity of offering investment products through an Investment Platform as a means to attracting new clients. These include copy trading, PAMM and MAM products and are a proven way to boost brokerage revenues.
Extending your product offerings is an important strategy for brokers to differentiate themselves and best position themselves to offer clients a full range of trading solutions and opportunities over and above what their competitors offer.
A good marketing plan is therefore all-important if you're in the Forex business and will go a long way towards helping you achieve your financial goals. If you're thinking about launching a brokerage, check out our Forex Broker Turnkey or Crypto Broker Turnkey solutions, both of which will reduce any uncertainties to do with setting up your brokerage, including your marketing plan. As the experts, we're here to help. Get in touch today.