A New Product from B2Broker – Cryptocurrency Payment Gateway
Product Updates
January 26, 2018
Upd on November 10, 2021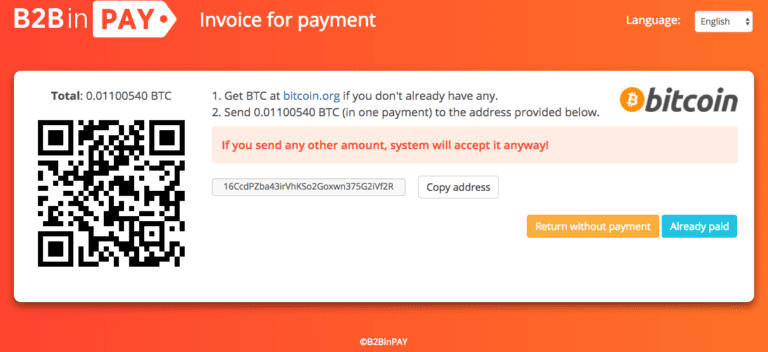 B2Broker offers Crypto Gateway for receiving payments in the cryptocurrency. This decision will be appreciated not only by brokers, but also by many other companies that want to accept cryptocurrency. Easy integration through the API and you can accept 10 cryptocurrencies including the B2B token. You only need to provide the addresses of the wallets to which payments will be received.
The system automatically creates invoices and accepts the payments
The payment page in 10 languages ​​automatically opens depending on the browser language
Every day all payments made by the clients of the merchant automatically go to the merchant's address with a single transaction
In the admin panel you can see all payments including unsuccessful.