B2Broker Introduces New Liquidity Offer
Product Updates
December 15, 2022
Upd on April 17, 2023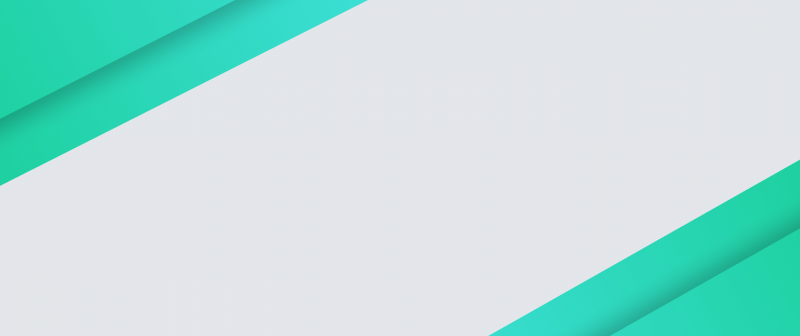 B2Broker, a leading liquidity and technology provider for the global trading industry due to consecutive enhancements in its liquidity and technology solutions, has successfully released a brand-new liquidity offer. The new commercial includes reduced volume fees and significantly lowered entry barriers. According to the announcement, the new deal is designed to give brokers even more opportunities to grow their business and obtain a significant competitive advantage while keeping their costs optimized as never before!
Reduced Liquidity Fees for Brokers
In response to the industry needs, B2Broker have reduced volume fees across Spot FX, Metals, Indices, Energies, and Commodities: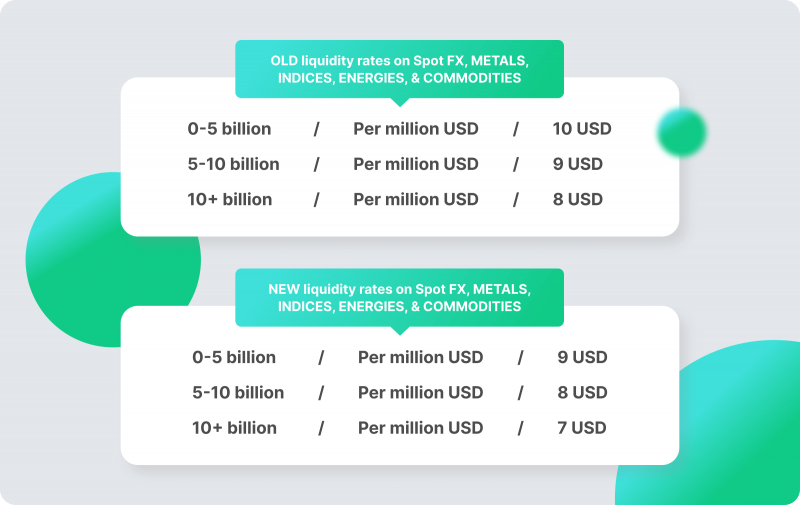 Improved Crypto Liquidity Fee schedule for Brokers
B2Broker has also taken steps to reduce the liquidity volume charges for its market-leading Crypto CFDs, reducing the first step of the ladder from 0.035% to 0.03% and lower: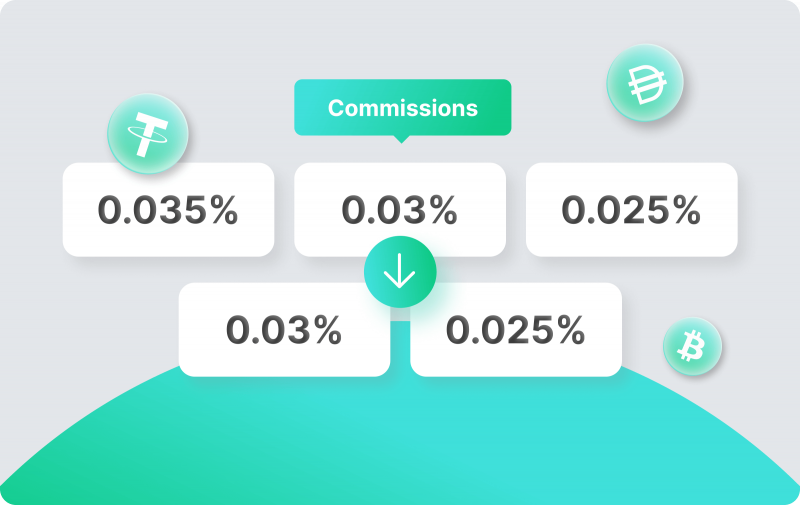 Lowered Minimum Monthly Fee
Terms of doing business with B2Broker on a monthly basis have become even more attractive. The new minimum monthly fee has been decreased from $1,250 to $1,000.
Entry Deposit Amount Reduced by 50%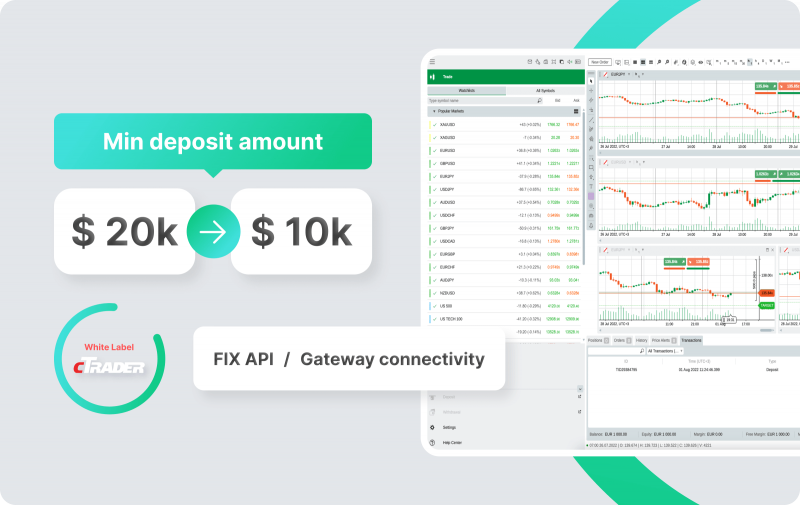 The minimum deposit amount has been reduced by 50%, from $20,000 to just $10,000, making the entry barrier for prospective brokers lower than ever before.
Bottom Line
An update of B2Broker's Institutional Liquidity presents an unmatched combination of solution abundance with unprecedented cost-effectiveness – all with the assurance of a trusted liquidity and technology provider. With a reduced fee schedule on five major asset types, the new minimum monthly fees for Brokers, lowered deposit amounts, and lower Crypto CFDs liquidity volume charges, the new deal is designed to take your business to the next level.