B2Broker vs B2BinPay: It's 6-2 to B2Broker in Company Friendship Football Match Victory!
Corporate News
July 30, 2020
Upd on May 11, 2022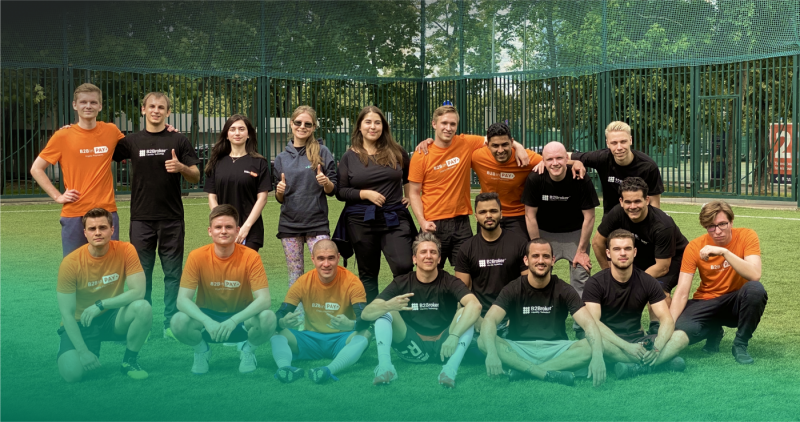 Last weekend, both teams headed to a nearby football pitch to participate in a friendly game and take the opportunity to show off their skills. Although we're sad to say we don't have a budding Artem Dzyuba on our team, some of our staff didn't fail to impress us! It was an outright win for the B2Broker team who walked away with a very respectable 6-2 score! The teams were then treated to lunch at a well-known riverside restaurant in Moscow, a chance to rest and refuel after a highly energetic game! Founded in 2014, B2Broker currently has over 130 employees and has always taken its employees' job satisfaction very seriously. The founders firmly believe that investing in their staff, which includes participating in a range of activities including training, corporate events and entertainment, enables each individual to strengthen their skills and commitment to the company. B2Broker has come a long way since its inception and comprises a highly talented, diverse team which is happy to share with the outside world its positive working culture, both within and outside the office. Check out some of our photos showing the two teams in action!
Members of the B2Broker and B2BinPay teams.
Kuldeep Mahindrakar: Business Development Management; Hindi, English, Urdu, Russian & Indian Subcontinent Market, prepares for the game with a few stretches.
Spectators at the game. It's fair to say the ladies had an easier time of things!
Work hard, play hard! The match concluded with a well-deserved lunch by the river.