B2Core Releases a New Version Of the IB Room With Powerful Features and Improved Design
The B2Core team has released a new version of the IB Room, including powerful features and an improved design. This release is the culmination of months of hard work by the development team and provides users with a more efficient and intuitive experience. The updated section offers ten times more functions than the previous version and makes it easier for brokerages to manage their accounts and finances. Additionally, the redesigned interface of the IB Room provides a more user-friendly experience that makes it simpler for users to navigate the software. With this latest release, B2Core continues its commitment to providing its clients with world-class products and services. Thanks for using B2Core!
Brand New IB Room Dashboard
The introduction of the dashboard has been a game-changer for the IB Room section. Now, users can see comprehensive analytical information in one place, updated in real-time. This has made it easier to track acquisition and trading activity and identify key traffic sources. The dashboard has also proved to be a valuable tool for assessing the performance of individual IBs. In short, the dashboard has made the IB Room section more user-friendly and informative and has helped improve the section's overall efficiency.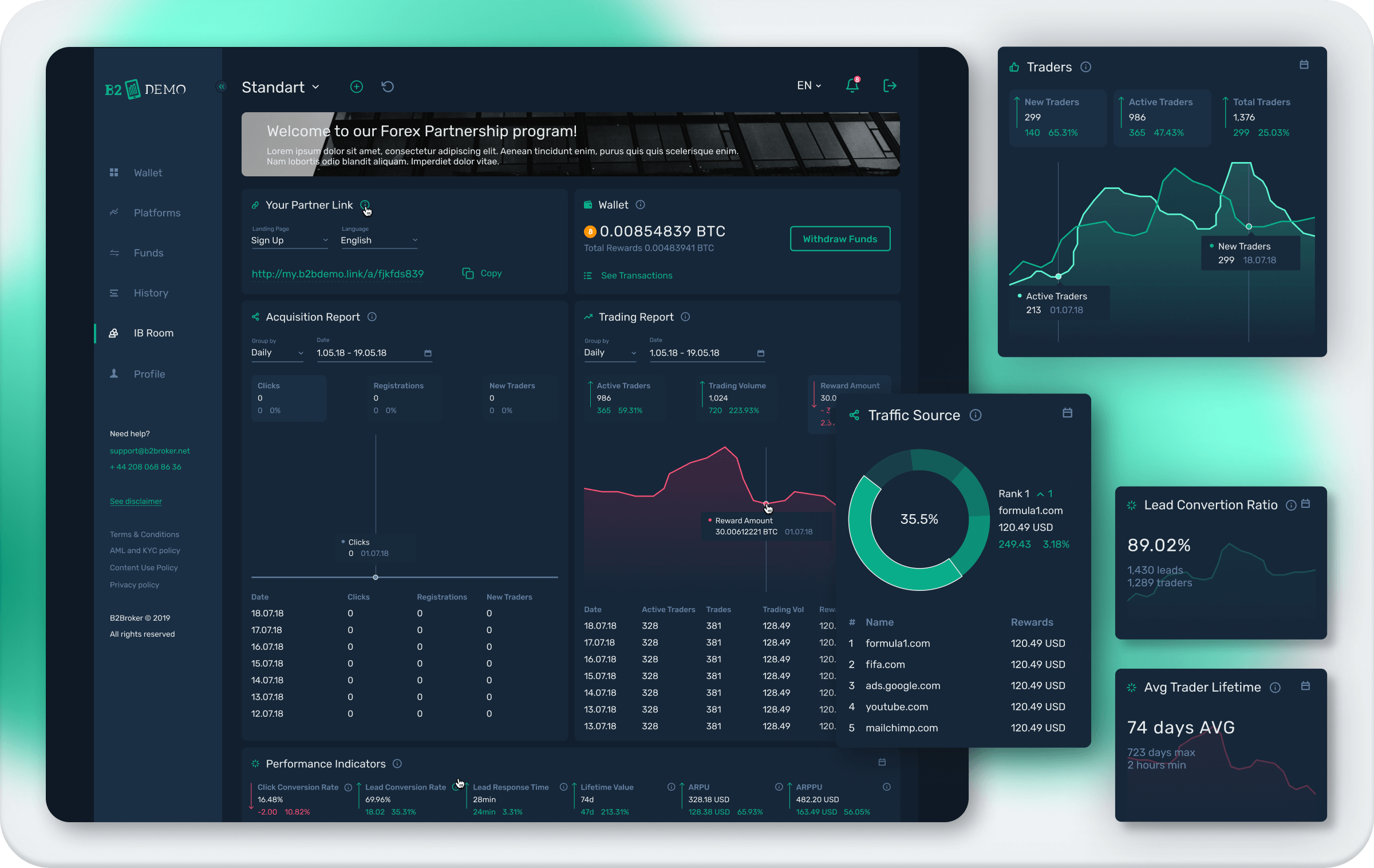 Banners & QR code generation in Promo
B2Core is excited to announce two new features in the Promo sub-section: an area for banners and the ability to generate a QR code. The banner area allows partners to choose from a selection of B2Core banners and place them on their websites. This is a great way to promote a brokerage and increase visibility. The QR code feature allows users to scan a code instead of sending a link. This is a convenient way to share a brokerage with others, and we hope our clients will take advantage of it.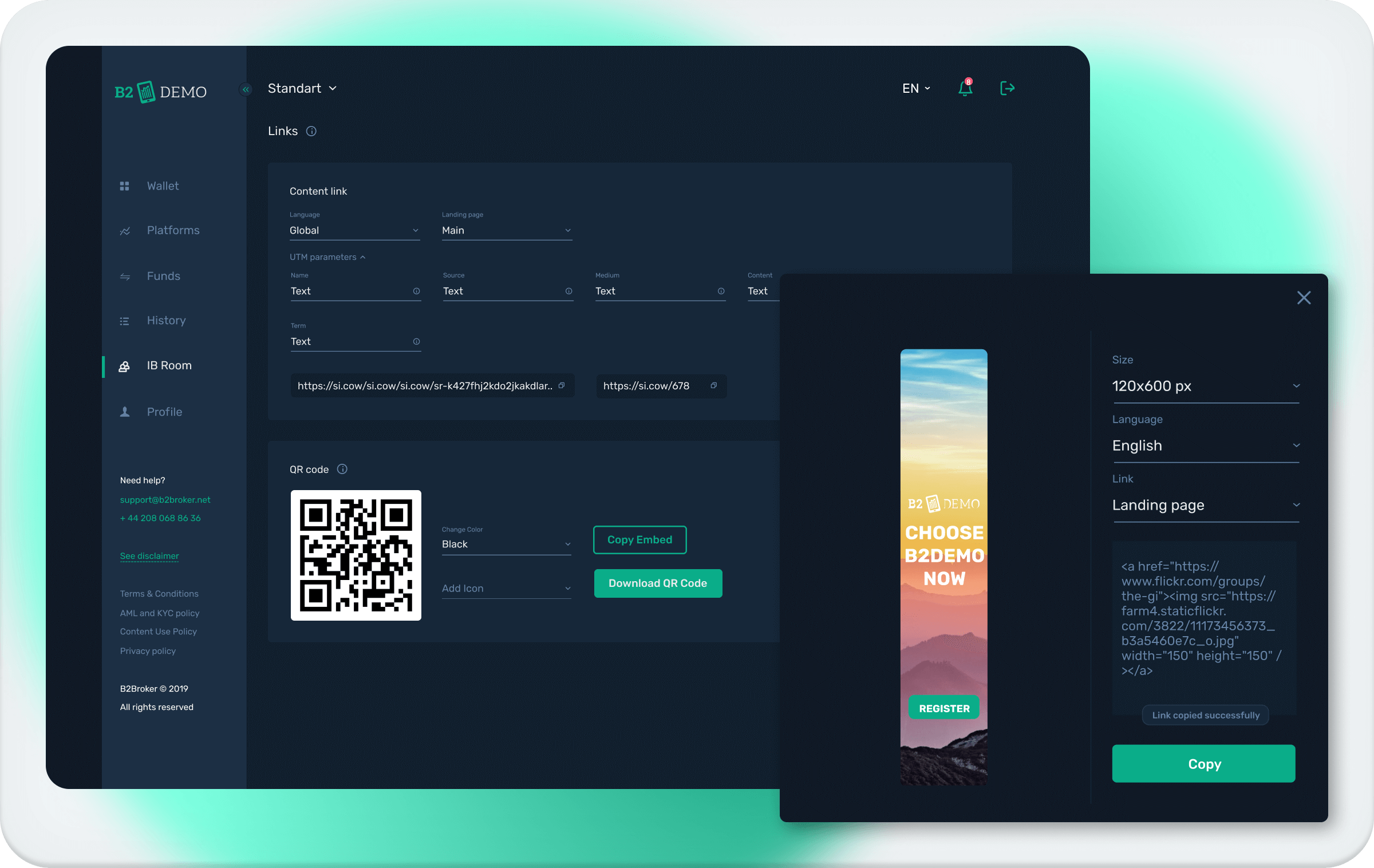 New Insightful Reports
The B2Core team has updated the reports section to provide even more detailed information. Now, users can see aggregated information, download reports, and view data for specific periods. The revised reports offer a more comprehensive view of data and trends, allowing users to make better-informed decisions. In addition, they are easier to navigate and understand, making them more ergonomic. The rest of the features are available for review on the release page.. We hope that you find the new reports helpful and informative.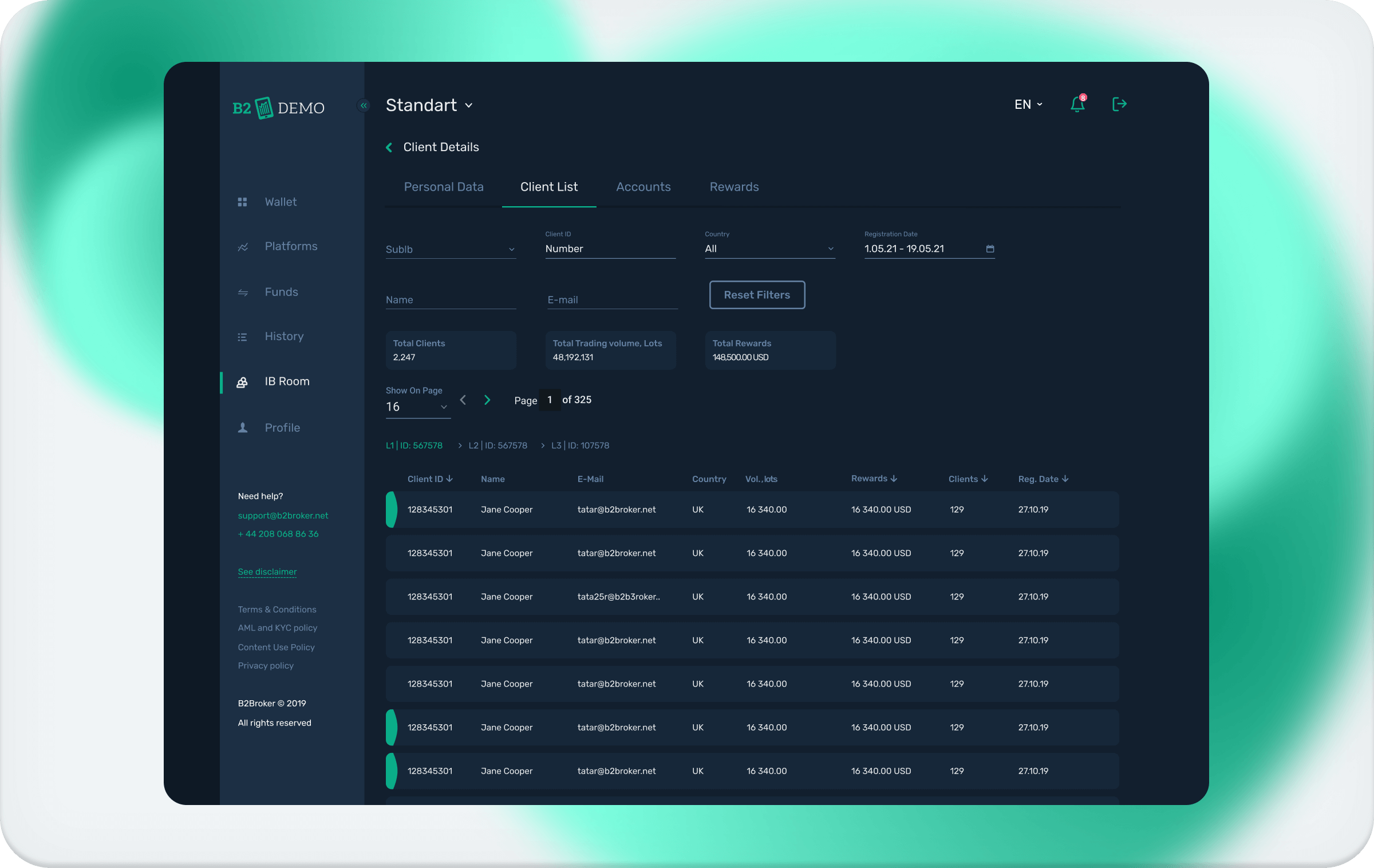 Updated IB Room Design
The new IB Room is more engaging and visually appealing, with an updated design that makes it easier to navigate. The IB Room is also more convenient, with a streamlined interface that makes it simpler to find and use the resources you need. With its improved design and functionality, the IB Room will be a valuable resource for brokers for years to come.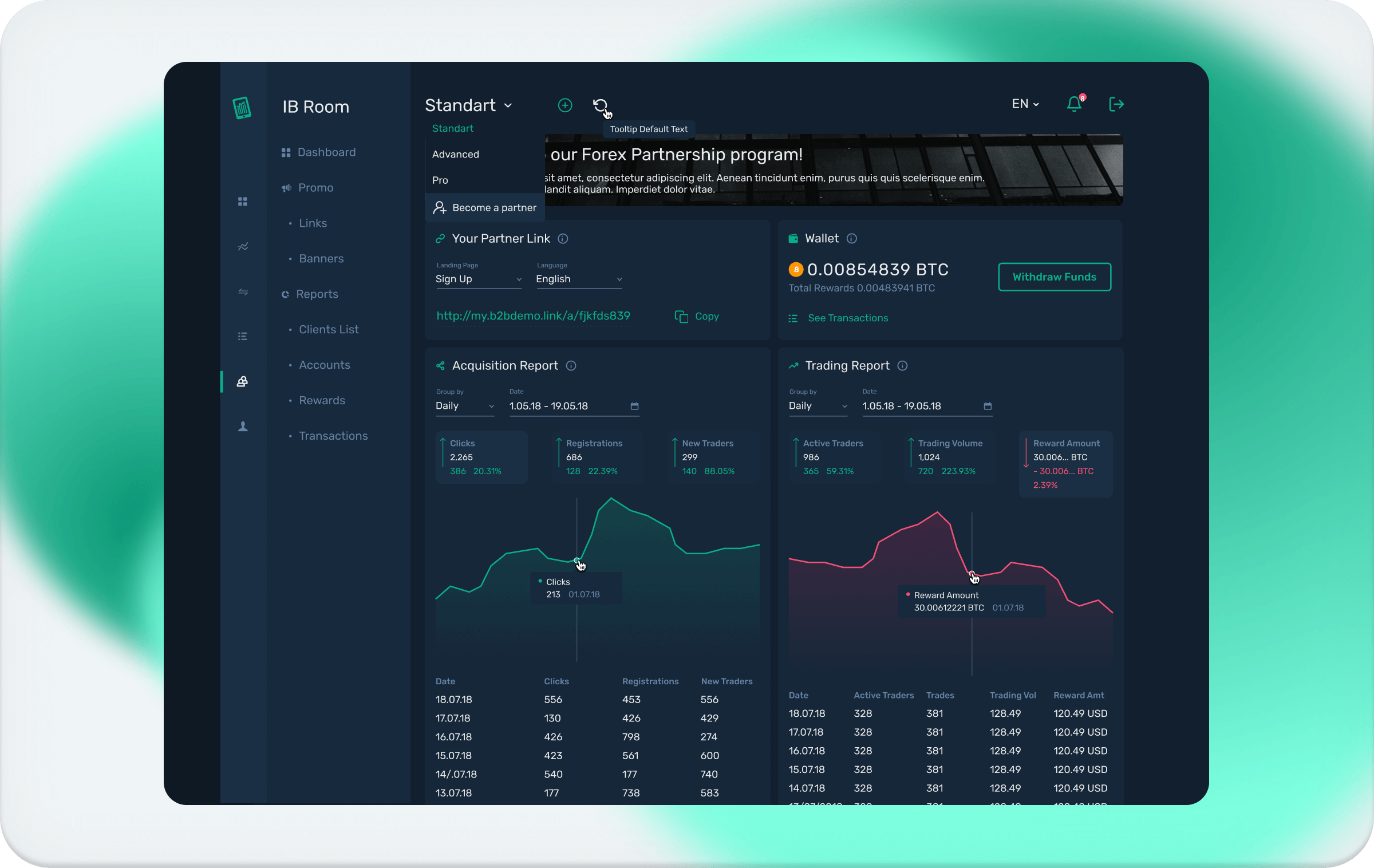 The B2Core team has worked hard to release a new and improved IB Room. This updated section offers more functions than ever before and makes it easier for brokerages to manage their accounts. Additionally, the redesigned interface provides a more user-friendly experience, making it easier for users to navigate the software. Register now and get a chance to try out the demo to see how the B2Core IB Room can benefit your business. Thank you for your continued support!
Read more about B2Core IB releases here!

Register and try a demo here!