Choosing Crypto Exchange Software: Useful Tips
Articles
December 1, 2022
Upd on April 17, 2023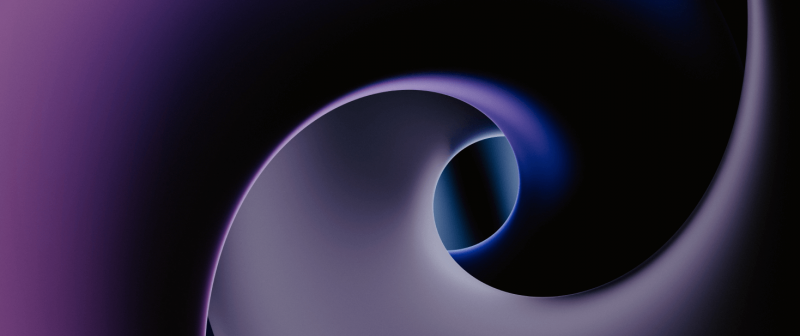 When it comes to building a crypto exchange, you have two options. The first one is to develop it from scratch by only using in-house software. This may be hard, as it may cost you a lot of money, and you need to have special skills and a reliable team of professionals who know what they are doing.
Another way is to use crypto exchange software and integrations made by other companies. Depending on the application, it can be front-end features (for example, integration of TradingView), or it can be some back-end software like a third-party matching engine, liquidity bridge, CRM, or other.
If you go with the second option, you need top-tier solutions with good reputation, feature-rich capabilities, intuitive design, among others. So, in this article, we will provide you with useful tips on how to choose the best crypto exchange software for your needs.
Understand What Your Exchange Needs and Make a Plan
Before starting, ask yourself what your goals are. Make sure to figure out all the features that you want to have on your platform. Conduct in-depth research and make sure that you understand how everything works.
What are some of the must-haves in an exchange? Let's look at the most important components:
Wallet for User Funds
When it comes to cryptocurrency exchanges, wallets are a necessity. There are two different types of wallets — hot and cold. Hot wallets act as a gateway for users, giving them the ability to exchange or withdraw their crypto funds. Only a small portion of a trading platform's funds are kept in hot wallets — the rest is stored in much more secure cold wallets. This makes it incredibly difficult for hackers to steal users' assets.
Front-End (User Interface)
The interface of your trading platform is crucial for its success. Your platform may have the ultimate functionality and unique features to offer, but if the interface is not convenient and straightforward for end-users, it won't matter. Choosing solutions that will make your interface user-friendly and intuitive should be one of the top priorities when creating a trading platform.
Admin Panel
The admin panel is an important component of any trading platform, as it enables operators to manage liquidity, spreads, commissions, traders' accounts, and many more. Basically, it's an exchange operator command center. A high-end admin panel can make a big difference in the overall convenience and efficiency of the platform.
Matching engine
The matching engine is the heart of any online trading system. It is responsible for matching buy and sell orders, recording all open orders, and generating new trades. When selecting a matching engine, it is important to consider its speed, trade processing, and technical support. A good matching engine should be able to handle a large number of requests quickly and efficiently.
Liquidity and Other Features
Liquidity aggregation solutions can be helpful in maintaining healthy order execution and speed, and third-party plugins can help expand your website's functionality — you just need to decide which features your platform requires based on your plan and desired services. Also, a CRM system can make it easier for your employees to work with customers and keep track of customer interactions.
Now you know what you exactly want. What's next?
Look for a Reliable and Reputable Software
First of all, when looking for the right crypto exchange software option, select one with a good reputation. Make sure to read reviews and testimonials to get an idea of what other businesses are saying about the product. Furthermore, look for articles and some news about updates, as well as information about what companies successfully use the software. It is always a good idea to get as much information as possible before making a decision.
A well-functioning website of the provider is also critical. Make sure to check that the website shares details about all of its features, pricing, and more to have a clear picture of what to expect.
Checking the social media pages of the company can also give some insight into its business values and the development process. If there are no updates about new features, it is likely that the software is not well maintained.
Make Sure the Software is Backed by a Strong Team of Developers
When looking for a software development company to work with, be sure to check out the developers behind the software. Look for their interviews and professionalism. How long have they been in the industry? What other products have they created? What projects were they involved in? This will give you a good idea of the quality of offerings you can expect from them.
Check Compatibility and Scalability
When looking for software, it is important to make sure that it is compatible with your current system. This is because you want to be sure that any changes or updates to the software will work with your current setup. If there are any conflicts, it can lead to problems and wasted time trying to fix them. Thus, before selecting a crypto exchange software, check with the provider about compatibility.
Similarly, you'll want to make sure that the software is scalable. As your business grows, you will need a software solution that can adapt and grow with you. Otherwise, you may find yourself having to replace the software entirely down the line, which can be costly. Be sure to ask about scalability when considering different options.
Compare Features and Functionality
Make sure the software you choose has all the needed functions and features. Depending on what type of exchange you want to build, there are different features that may be more or less important to you. For example, if you want to focus on security, then you'll want to make sure the software has robust security features.
Also, make sure to always contact the provider directly with any questions you may have. The more you know, the better decision you'll be able to make.
Ensure the Software is User-Friendly and Easy to Navigate
When selecting a crypto exchange software, it is important to make sure that it is user-friendly and easy to navigate. This will make it easier both for your customers and for employees to use and operate it. A clunky or difficult-to-use interface can be a major turn-off and can cause customers to leave your site.
Test the software yourself before making a decision. Ask the provider for a demo so that you can see how it works in action. If you have any questions, don't hesitate to ask them.
Compare Pricing
Also, comparing prices between different companies is a good idea. Ideally, you'll want to find a company that can provide top-quality services while fitting within your budget. If a company charges too much for its software, you may want to look elsewhere for a more affordable option. Don't sacrifice quality for the price, but be sure to get the best value for your money.
Conclusion
The crypto exchange market is constantly changing and evolving. Currently, there are 524 spot crypto exchanges, according to CoinMarketCap data. As the industry grows, new software platforms and solutions are constantly being developed to meet the needs of exchange owners and their customers. The competition is fierce, so you have plenty of choices when it comes to looking for the best ones — whether it will be about liquidity, stability, or additional futures. With all the factors mentioned above, you're sure to find a crypto exchange software that's perfect for your needs.