Crypto Exchange Software: How Does it Work?
Articles
February 28, 2022
Upd on April 17, 2023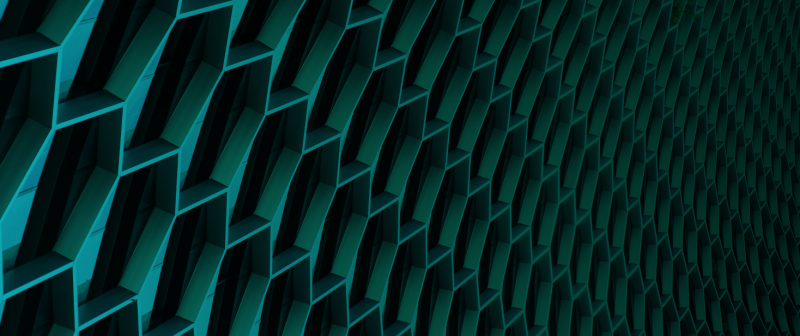 Entrepreneurs must get their feet wet in the cryptocurrency market as a result of the worldwide development of this area; yet, the domain is intensely competitive and does not forgive the errors of newcomers. When starting a cryptocurrency exchange from the ground up, a thorough market study is an absolute must-have first step. Not to be wasting your time and money, take action right now and learn more about crypto exchange software to integrate into your business.
To Get Started, Follow the Step-by-step Approach
New business owners must plan ahead of time and thoroughly understand each step in order to prevent delays and disappointments later on. It takes a significant amount of time and effort to set up a bitcoin trading platform. In order to start a firm and seek a cryptocurrency exchange license to run it, entrepreneurs must first choose which jurisdiction best suits their objectives. In part, this is due to the fact that traders and investors on centralized platforms have complete protection of their rights, which encourages newcomers to the market to have more trust in them.
Because the vast majority of platforms are regulated and provide enough security for their users, your cryptocurrency exchange will not have a competitive advantage in the short term. What strategies do you have at your disposal to get an edge over your competitors? It has been much too long since we have taken a look at crypto exchange software.
What Types of Software Relate to the Crypto Exchange Software?
A cryptocurrency exchange is a platform that enables traders and investors to buy, sell, swap, and hold digital (and occasionally fiat) currencies in order to make a profit from their investments. Meanwhile, the functioning of exchange is built on a number of critical software components, which are as follows:
User interface widgets;
Back-Office
Trading API;
Matching engine;
Applications;
Secured wallets;
Customer Relationship Management;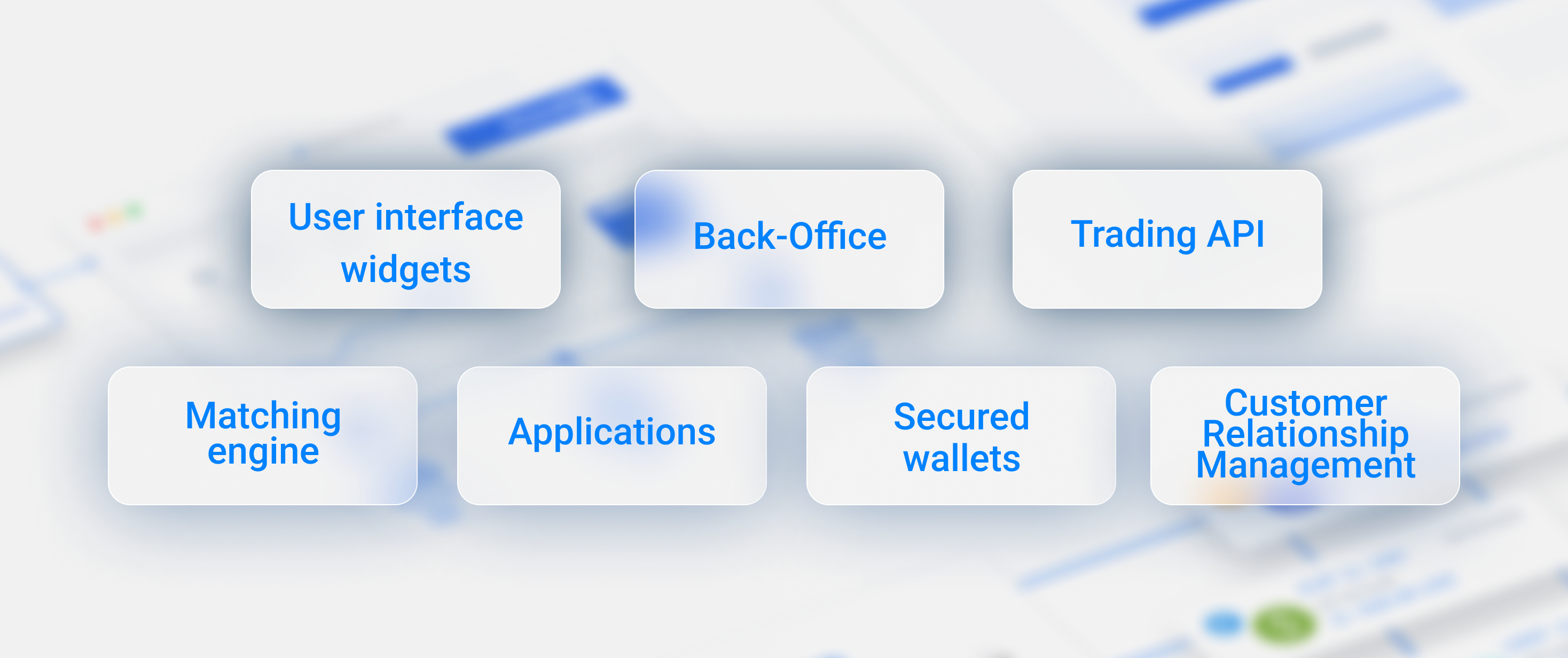 Furthermore, when a person chooses to establish a cryptocurrency company, a number of integrations are required, such as payment providers, liquidity providers, and other third-party services. Every component requires a solid awareness of the requirements of a company owner. Let's take a closer look at each of the components and their roles listed below.
User interface widgets
The industry is very competitive, which is why traders are eagerly awaiting the utmost in functionality and efficiency. For end-users, a trading interface should be simple and easy, and high-quality providers supply a company owner with a set of widgets to activate, allowing the UI to be tailored to his or her preferences. As a result, an exchange founder configures widgets in line with his or her objectives and duties.
Back-Office
The back office component of exchange is responsible for a wide range of duties. User activity and trade information, as well as fees paid and other essential data, are available to business owners immediately, allowing them to determine whether or not modifications are necessary. Additionally, the back-office retains the capability of a matching engine.
Trading Application Programming Interface
Trading APIs are critical components of cryptocurrency exchange software, as they should correlate to important trading features and let users base their trading on a variety of techniques and styles. Your cryptocurrency exchange, for example, may provide REST, WebSocket, and other APIs.
Matching engine
A software component of this kind is regarded as the functional heart of any cryptocurrency trading platform. Most company owners pay close attention to the matching engine they should choose when developing a cryptocurrency exchange throughout the development process. The speed with which requests are processed is the most important attribute, and company owners are strongly advised to use engines that can handle at least 10 000 requests per second or more.
Mobile applications
Smartphones have become indispensable in today's environment, and this vital feature should be taken into consideration while searching for the best crypto exchange software. Considering that mobile devices account for more than half of all Internet traffic, fully functioning, convenient, and user-friendly apps are a must-have component on the road to creating a successful and in-demand cryptocurrency trading platform.
Secured wallets
A cryptocurrency exchange is characterized by the use of a system of cold and hot wallets. Users get access to hot wallets, which they may use to store cryptocurrency, receive bitcoins, and so on. Wallets should be sufficiently safe, with crypto holders having a variety of possible protection measures to choose from (e.g., 2FA-authentication, white list of crypto addresses, etc.).
Customer Relationship Management
When it comes to dealing with customers and leads, a Customer Relationship Management system is accountable. Also, the system improves the efficiency of your sales process, and on the other hand, a high-quality CRM crypto exchange software gives company owners real-time data on statistics, trading behavior, and other relevant information about their customers. Market research reports are used to enhance the quality of the services provided and to boost the loyalty of traders and investors.
White Label Solutions: a One-stop-shop for all Software Requirements
Crypto company owners who are just starting out should grasp the critical relevance of each component in order to make the best selection possible. As producers get access to a revenue-generating platform, white label cryptocurrency exchange solutions are becoming more popular among them. Each phase, including the legal ramifications, may be handled by specialists who have substantial expertise and accreditation in their field. Apart from that, the use of white label solutions allows you to save money at every level of your firm. Finding the most reliable digital currency solutions provider remains the sole challenging decision to make.
B2Broker: the Watcher of the Future
B2Broker is a firm where ideas are never fixed in stone. When it comes to white label and turnkey crypto exchange solutions, hundreds of organizations offer their services. This kind of crypto business solution supplier seeks to propel your exchange to new heights. B2Broker is always developing cutting-edge innovative solutions; this is why it would be preferable for you to acquire a turnkey crypto exchange from them to achieve success. The turnkey solution includes a crypto exchange matching engine capable of processing 30 000 requests per second, a world-class back-office and CRM, REST and WebSocket API integration, fully functional mobile applications, and additional components that will help you build the best crypto exchange platform possible.