B2Core Unveils New Update: Event Notifications, Telegram Integration, and Detailed cTrader Data
Product Updates
April 4, 2023
Upd on September 18, 2023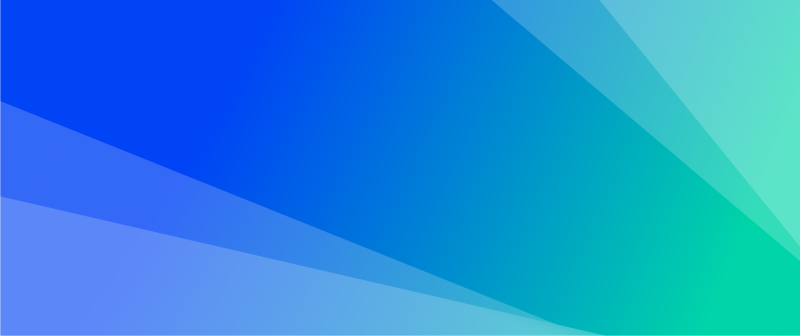 B2Core, the industry-leading CRM solution trusted by brokers and exchanges worldwide, continues to innovate with its latest major update, empowering financial companies with advanced features and streamlined operations. This update includes the following:
Event notification module
Telegram integration
Detailed cTrader data availability
And bulk deposits to client accounts
With these innovative updates, B2Core stands as the CRM solution of choice for financial companies looking for a reliable platform to meet their needs.
Event Notification Module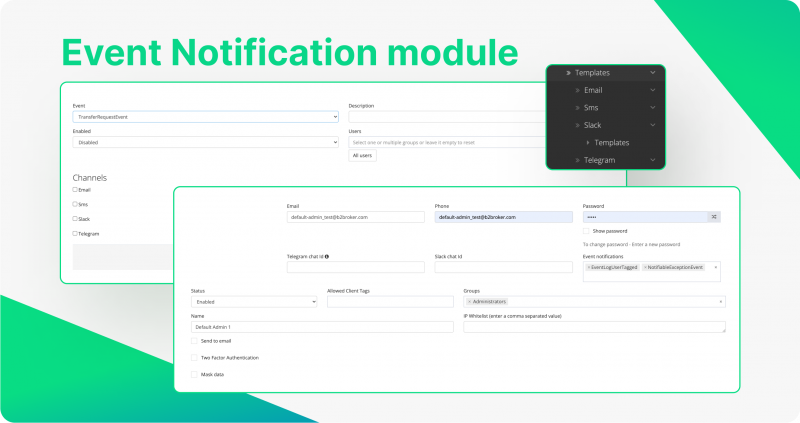 The latest update brings B2Core Back Office a new Event Notification module. This feature allows admin users to fully configure and customize various Event notifications according to their needs. The Event Notification section, equipped with 27 unique options, has everything from withdrawal requests to successful registration notifications. After the event is triggered, the admin user will receive a notification to take the appropriate action. Furthermore, adding more admin users to the "Users" category to receive notifications is possible.
The event notification module offers a range of convenient channels – email, SMS, Slack, and Telegram. The admins can select the notification channel that suits their preferences and set up the settings in the "System-Templates" section. All event notifications can be easily found in the user card, making it simple to stay up to date with important information.
Refer to the official B2Core documentation page for more information on the new Event Notifications module and take advantage of the How-To Guide and the References page for further details.
Telegram Integration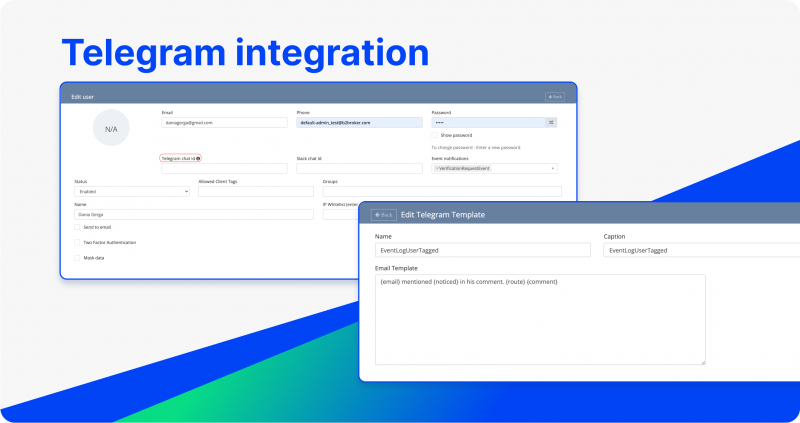 The B2Core team has expanded the list of channels from which users can receive notifications, as it has now integrated with Telegram. Users must connect their B2Core Back Office account with their Telegram chat ID profile to start receiving Telegram notifications. This can be done in the admin's card by clicking System — Users — Edit user. From there, users can configure the desired template in the "System – Templates – Telegram" section and add the Telegram channel to the notifications in the Event Notifications section.
For a smooth onboarding experience with B2Core, please consult the How-to articles, which include guides for setting up the Telegram templates and Telegram bot and retrieving the Telegram chat ID.
Detailed cTrader Data
The B2Core interface for cTrader accounts has added a new level of detail to its trading platform. Users can analyze their current account indicators, including Equity, Balance, Leverage, Credit, and Free funds. Additionally, they can visualize historical equity indicators in a graphic format and even scale these features by timeframe.
Current data on user orders and open positions are also available, along with historical data on executed trades and relevant data, providing all the vital trading information traders need in one comprehensive and easy-to-use interface.
Bulk Deposits to Client Accounts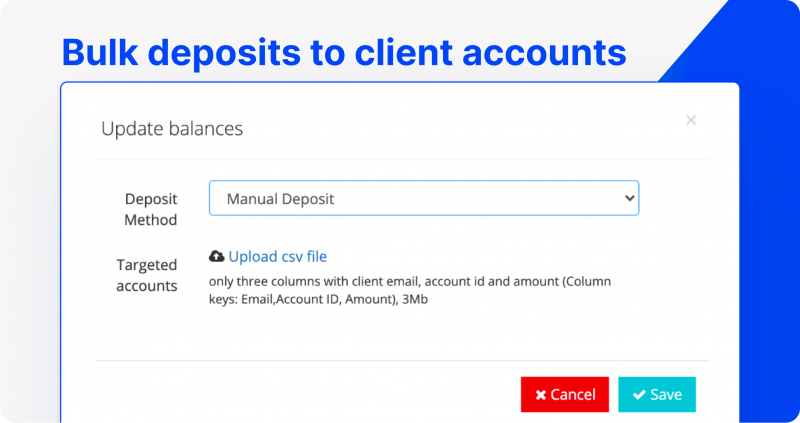 The latest update has a new feature that simplifies depositing funds into multiple accounts simultaneously. Specifically, in the "Accounts" section, the "Update Balances" window allows users to add funds to various designated accounts by uploading a CSV file that includes the Email, ID, and the precise amount, making the entire process more straightforward.
Conclusion
B2Core's latest update solidifies its position as the go-to CRM solution for brokers and exchanges. Introducing the Event Notification Module, Telegram Integration, Detailed cTrader Data, and Bulk Deposits to Client Accounts exemplify B2Core's commitment to providing a comprehensive and streamlined platform. Stay tuned for more exciting new features coming soon!