Forex Brokerage Business Plan: What do You Need to Get Started
Articles
April 7, 2022
Upd on April 17, 2023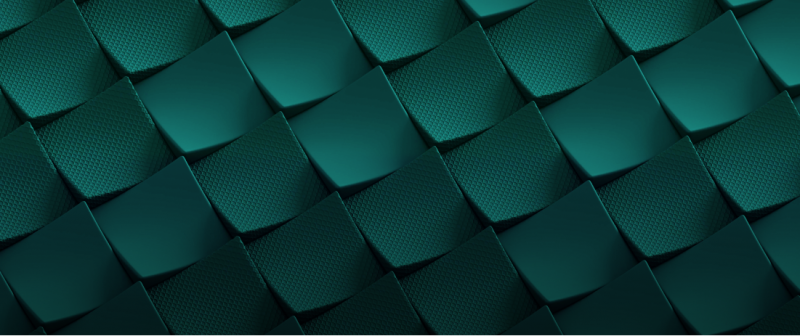 The foreign exchange market is expanding at a quicker rate than ever before, and more individuals are becoming interested in it due to the great profit potential. While the number of traders continues to grow, many individuals working in the foreign exchange market have developed an interest in becoming a professional forex broker. Naturally, this lucrative business opportunity demands diligence and study on how to become a forex broker.
A sound company strategy that thoroughly researches critical elements such as a quick trading platform, licensing, software solutions, and marketing tactics is required, since each reasonable step you take throughout this process will result in increased profit.
How to Start a Forex Business from Scratch
Before we go into the step-by-step process of establishing a forex broker startup, let's discuss two primary advantages of starting a forex firm. First, as a business owner, you have complete authority over your company. This implies that not only are you in charge of your company's business plan, but you may also retain 100% of the earnings. Given that the foreign currency market is the world's largest financial market, with a daily volume of more than 6.6 trillion dollars, your chances of getting a very nice piece of the cake are quite strong.
Additionally, although remote work became a worldwide trend during the Pandemic, it has always been one of the finest aspects of being a professional forex broker. Because foreign exchange is a global internet-based sector, you can operate your business from wherever you have access to a computer and internet connection. You are not subject to Monday morning syndrome, and you may choose your own working hours. Forex trading is constant as long as any market in the globe is open.
To begin, establishing a reputable forex broker involves meticulous preparation. Not only is it necessary to have a suitable quantity of funds, but also to have a high level of enthusiasm and a sound business strategy. This section is a strategy outlining the steps which are necessary to plan to launch a forex brokerage.
1. Identifying your target market
This is the primary consideration for each new forex broker business. While finding potentially profitable consumers and your lucrative target market is a time-consuming activity that must be done properly, it helps you expand the capacity of your brokerage. This manner, you can determine who is most likely to profit from your business and invest in it. On the other hand, you may get a broad overview of the market's other rivals. By evaluating both components, you may develop an effective marketing strategy that distinguishes your broker firm and your service. Finally, this is the critical strategic step that will boost your chances of growing your firm in the foreign exchange market.
2. Sufficient funding to get started
It is critical to verify that you have adequate capital to fulfill the jurisdiction's requirements. Additionally, you should examine the initial operating costs and setup charges associated with the services and technical manufacturing that you want to employ. It is advised that you have sufficient funds to cover the first year's expenses. At the start of the process, you'll need the ability to effectively launch your firm and develop a lead and contact database. A prudent budget strategy for the first year will assist you in efficiently launching a forex broker and providing a competent forex service to your consumers.
3. Selecting a foreign exchange technology provider
As with many other industries, making forex broker demands an in-depth understanding of your business's objectives and the development of appropriate solutions. Throughout this process, you should seek ideal partners that can provide a strong forex infrastructure equipped with the necessary technology and work with you to define and realize your company objectives. A successful cooperation might result in a significant rise in your company's earnings. B2Broker assists you in launching your brokerage according to your company requirements via the use of modern technology and a consultative approach. Through a cooperation with us, you may discover all of your technical requirements at affordable costs, from forex MT4 — MT5 trading platforms to an all-in-one forex CRM to an effective risk management solution.
4. Forming a business relationship with a payment processor
Implementing a strong forex payment gateway is critical for brokers since they are continually paying or receiving money from customers and are required to provide a variety of deposit and withdrawal methods based on the client's choice and demand. Payment methods available to traders play a critical role in their decision to deal with a broker, since each customer may benefit from a variety of possibilities. As a result, offering several channels such as crypto, e-wallet, and money order is more reasonable and beneficial for brokers. Additionally, brokers' portfolios should include innovative and popular payment channels. Contact us to learn more about payment choices that match your brokerage plan.
5. Establishing your brokerage business
You are now prepared to obtain assistance by acquiring an appropriate forex broker solution and forex partner. The next step is to establish the operational side of your forex brokerage. This requires the establishment of a forex trading website and trading platform, as well as the employment of an IT and finance staff. Additionally, you need to get a virtual or real office space for your business, even if FX startups initially choose to operate from a virtual office. Throughout this process, you may benefit from the expertise of B2Broker's experienced staff, since even if you are new to the sector, you should start your FX brokerage on a high-quality infrastructure.
6. Pre-launch and launch
After completing the preceding procedures, it's time to confirm that your brokerage's systems are set to operate smoothly. You may test your platform, payment methods, mobile and online traders, and other technical components in this section. Additionally, a focus group may assist you in testing your system. Allow sufficient time for the testing procedure and you will avoid any predicted problems after the launch of your brokerage. Our technical staff will guide you during this period.
After ensuring that your technical system and personnel are prepared, you may go live. It's time to attract new traders and grow your company's trading volume with a strong marketing strategy, transaction analysis, and an improvement plan for your business.
B2Broker is a financial services technology and liquidity provider in forex. We supply forex brokers with turnkey forex solutions. Throughout all of these procedures, our professional staff will guide our clients to get the greatest outcomes.
Obtain a Ready-Made Industry-Leading FX Broker Turnkey Solution
We are a long-established and reputable forex technology and consulting firm that specializes in providing forex brokers with hands-on business solutions. At B2Broker, we are devoted to matching our technology and marketing services to your organization in order to assist it in growing and becoming more successful.