10 Things You Need to Know Before Starting Your Own Cryptocurrency Exchange
Articles
April 4, 2022
Upd on April 17, 2023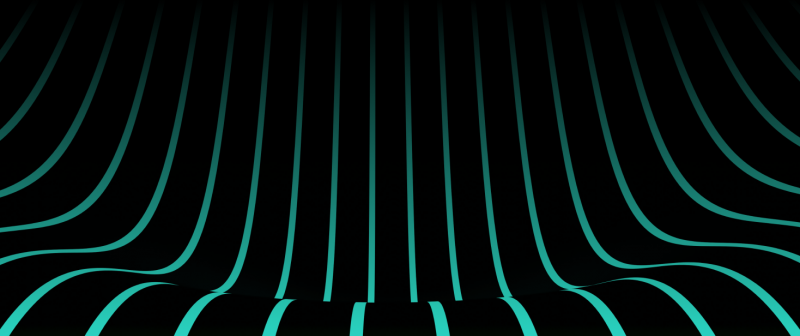 A well-built cryptocurrency exchange is a crucial part of the bitcoin business. It not only pays well, but also allows you to be your own boss and choose your own working hours.
Starting a company is never an easy task, and this is particularly true when it comes to starting a crypto exchange. In the market, cryptocurrencies are still considered to be a new player and are thus subject to financial and regulatory risk. To avoid or minimize these risks, there are some aspects that are subject to be considered. This post describes the necessary things you should be aware of before creating a crypto exchange.
Things to Prepare Prior to Opening a BTC Exchange
1. Learn the types of exchanges
Determining the type of exchange is the first and very important decision that must be made on the way to building a crypto exchange. Your next steps depend on this step, including licensing, choosing software, hiring specialists, and interacting with commercial organizations.
There are three organizations of the cryptocurrency exchange process: centralized, decentralized and hybrid. Accordingly, there are three types of cryptocurrency exchanges: centralized (CEX), decentralized (DEX) and hybrid.
2. Examine and choose the regulation
The choice of jurisdiction to launch a crypto exchange determines laws and trends, including taxation, accounting and business management. Regulatory conditions can vary greatly from region to region, from a clear set of rules to a ban or complete lack of regulation. And while at first glance the latter option may seem attractive, remember that sooner or later this legislative gap may be filled, and not necessarily in favor of your business, regardless of the specifics of your business.
3. Take a closer look at the market
Analyze how today's exchanges work and study user expectations. What do traders like or dislike? What problems do exchanges face? Exchanges with which rates and which cryptocurrencies are in high demand? This will help you prepare attractive terms for clients and create a step-by-step action plan on bitcoin exchange setup.
In addition, you will have to decide on the scale: will you work with a global audience or limit yourself to one country. It may be more profitable to start small and not compete with the industry leaders, but to offer optimal conditions to a certain target audience, which will be happy to move to your site.
4. Enhance your technical capabilities
If you want to start cryptocurrency exchange, you or your co-founders must be technologically skilled. Every crypto organization, regardless of whether they are developers, brokers, or marketers, need technical expertise in order to completely and truly comprehend the underlying blockchain technologies.
1.
Be familiar with the operation of distributed ledgers.
2.
Gain an understanding of smart contracts and the Ethereum system.
3.
Have a working knowledge of both technical and fundamental analysis of the stock market.
4.
Have a working knowledge of Solidity, JavaScript, and TypeScript.
You'll almost certainly have to make technical claims as a bitcoin entrepreneur or cryptocurrency creator even if you don't have any interest in launching a firm as a developer or programmer. You'll need some technical know-how to back it up, of course.
5. Think about your cryptocurrency options
Any cryptocurrency and fiat currency exchange website must be able to support as many important crypto and fiat currencies as feasible. As a result, the developers are able to reach a larger clientele and expand their business quickly internationally.
However, the manual integration of each currency you offer may prove to be a difficult task, which is why it would be impossible to start an exchange business that supported a large number of digital currencies. As a result, you will need to do extensive research in order to study your target market and determine which currencies would be the most appropriate for your firm. Aside from the well-known Bitcoin and Ethereum, you should also take into consideration Litecoin, Ripple, and a few other cryptocurrencies.
6. Learn where to find a liquidity provider
The level of liquidity on an exchange shows how easily and quickly a Bitcoin or other asset can be exchanged for its equivalent in another currency. Essentially, the success of an exchange business depends on the amount of liquidity. Customers will always choose an exchange with good liquidity that can offer a narrower spread.
Managing flows from one or more providers plays an important role in providing quality liquidity. There are three key rules to follow when choosing a cryptocurrency liquidity provider, as there are peculiarities compared to the traditional FX market.
7. Prepare to ensure openness and safety
The Know Your Customer (KYC) regulations should be followed by almost all services that deal with currencies. This entails examining the client's passport or some other kind of identification in order to verify the client's identity. The primary purpose of adhering to such standards is to eliminate the possibility of scamming inside the exchange network.
8. Plan your budget
Before starting working on your project, you must have an idea of the estimated cost to start crypto exchange. A bare minimum of $130,000 will be required to create and establish a cryptocurrency exchange from zero. This covers the expense of technology, hosting, some first legal assistance, registration with the government, and beginning advertising.
While not all money must be raised upfront, it is critical that the enterprise has access to sufficient cash to provide a suitable runway. One of the most common mistakes companies make is failing to prepare for the future, resulting in tiny early fundraising that may cover development expenditures but leave the firm without the vital operations funds required until it becomes profitable.
Additionally, startups often make the error of licensing from unethical cryptocurrency exchange providers that demand continuing fees and neglect to explain the legal requirements and expenses associated with establishing up and running an exchange.
9. Find a turnkey solution provider
B2Broker creates turnkey cryptocurrency exchanges for a one-time licensing cost that is free of royalties or commissions. This implies that there are no recurring costs, and clients get a complete solution, which is critical for auditing reasons. B2Broker has a huge expertise constructing crypto exchanges.
Why would you want to use white label crypto exchange? White label exchange software enables the same level of customisation as a custom-built exchange while dramatically reducing time to market and total cost.
10. Prepare to be adaptable and innovative
To stay on top of the ever-changing industry, you need to be able to adapt as quickly as possible. If you don't do so, competitors will and you'll lose market share. In order to keep up with the ever-changing business environment, many industry experts put in long hours and long days developing the technical aspects of their operations.
The words "blockchain" and "innovation" are almost the same. Your business must be prepared to experiment with new sources of revenue and to provide unique products and incentives that your competitors aren't able to.
Conclusion
The popularity and value of bitcoin exchanges will continue to rise in the coming years. There is tremendous potential for growth for these exchanges, particularly as public knowledge of cryptocurrencies continues to grow.
The cryptocurrency market also seems to be seeing increased growth as new currencies are developed and others are added. We anticipate that there will be much more cryptocurrencies listed on exchanges by 2022.
The cryptocurrency market, including Bitcoin and other cryptocurrencies, has already attracted a large number of investors. However, it is still very early in the game, and those that enter the market at the right moment, or even close to the right time, and do thorough due diligence will stand to gain significantly. Build your own bitcoin exchange website today and help your business reach unprecedented heights.