How Much Does it Cost to Create a Bitcoin Exchange?
Articles
March 23, 2022
Upd on April 17, 2023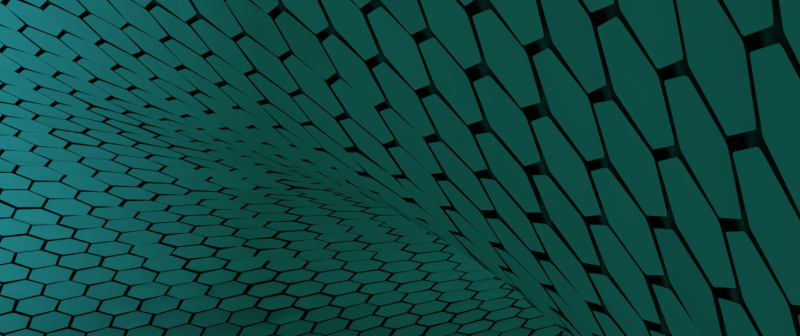 You would want to create your own bitcoin exchange, but you are unsure of where to begin? You've come to the correct location, to be honest. This essay aims to highlight which factors you should take into consideration before you set up a bitcoin exchange, how the internal architecture of an exchange software should be constructed, and, most significantly, where you can get exchange software.
How Does a Cryptocurrency Exchange Operate?
Cryptocurrency exchanges are trading platforms where users may trade a wide range of digital assets without any risk. Profitability in the digital era may be achieved via the bitcoin exchange business model. For one thing, it is a profitable strategy for bitcoin entrepreneurs who have become multi-millionaires using it. One of the key motivations for opening a bitcoin exchange is the potential for significant financial gain from a number of sources.
How to Start a Bitcoin Exchange Business?
There are the steps you need to take to establish a full-featured crypto trading business:
1.
Conduct research on the market;
2.
Identify the operating zone and license to establish a crypto exchange firm;
3.
Select the cryptocurrency exchange kind that is most appropriate for you;
4.
Conceive of the exchange's architecture;
5.
Engage the services of a legal advisory team;
6.
Determine the most trustworthy service and matching engine provider;
7.
Collaborate with the industry's dependable payment processors;
8.
Ascertain that security mechanisms are robust;
9.
Conduct research and development;
10.
Arrange a customer service channel.
Let's have a closer look at each phase.
Conduct market analysis and come up with budget and timing plan
When you are concerned about how to start a crypto exchange business, you should begin with comprehensive market research to determine the latest crypto trends and crucial features that are attracting crypto buyers. As we all know, the cryptocurrency market is very volatile as a result of a number of social and economic variables. Because of this, you must do an in-depth analysis into whether or not now is an acceptable time to start the bitcoin exchange business.
It is critical to determine the precise time frame in which you want your crypto trading platform to be constructed. Because it is based on the time and features required to integrate into the exchange. For instance, if you want an exchange platform within three days or a week, the fee would be too expensive.
The next critical point is that you must have a maximum budget and financial backing in order to launch a crypto exchange. Additionally, your budget should contain future company strategies. For instance, if there are any difficulties or bugs with your exchange, then you should have a reserve to correct and manage them. Additionally, you must budget for general expenses, as an example
1.
Compliance with legal requirements for your trading platform
Therefore, verify that you have the financial resources to launch and operate the bitcoin exchange site.
Decide on an operational region
By selecting the appropriate location, you may establish a profitable bitcoin exchange firm. Bolivia, Ecuador, and Nepal are among the main nations that refused active cryptocurrencies usage.
You should also keep in mind that certain nations accept cryptocurrency and have been designated as crypto-friendly countries. For example, the United States of America, Canada, Japan, Singapore, Malta, El Salvador and Australia, as well as members of the European Union.
At the moment, several governments worldwide impose exorbitant costs for providing licenses to operate a crypto exchange firm. However, there are certain outliers, which offer a low-cost license for crypto exchange platforms. Thus, speak with your cryptocurrency exchange solution provider and their engineers about how you may get crypto exchange licenses fast and at a reduced cost.
Go with a crypto exchange type of your choice
When starting a cryptocurrency exchange, it's crucial to choose the correct platform type for trading cryptocurrencies.
Choosing the sort of bitcoin exchange will also influence the development cost of the exchange. Because each sort of BTC trading platform has a unique development budget. To make this decision, you must be aware of the numerous types of bitcoin exchanges now on the market. They are:
1.
Centralized crypto exchange
2.
Decentralized crypto exchange
3.
Hybrid crypto exchange
Thus, before building crypto exchange, choose the kind of crypto exchange you want to operate.
Create the exchange's architecture
After choosing on the kind of cryptocurrency exchange to launch, you must design the architecture of the bitcoin trading platform in an efficient manner. It is necessary to enable four important components in order to build an optimal architecture. Trading engines, multi-currency wallets, administration control panels, and a user-friendly interface are examples of such features.
Engage the services of a legal counsel team
If you want to start a bitcoin exchange without running the danger of being shut down by regulators, you must first learn about the important regulatory characteristics of crypto-assets.
The laws regulating crypto-assets vary from one country to the next. Because of this, it is typically wise to acquire the services of a legal team of counselors.
Determine the finest provider of cryptocurrency exchange matching engine
This is the most critical stage to consider. There are several crypto exchange matching engine suppliers in the cryptocurrency sector, but selecting a trustworthy one is more critical. Therefore, choose a reputable and expert bitcoin exchange provider from the industry to build an eye-catching cryptocurrency exchange with appropriate features.
Cooperation with a top payment processor
To handle payments in fiat money or cryptocurrency, you must collaborate with a payment provider and a bitcoin payment processor. Choosing a reputable payment processor with a robust internet presence is a wise decision. Partnering with a well respected bank that specializes in quick fund settlements will give your customers the finest user experience and convenience.
Ascertain that you have strong security measures
To save development costs, several startups and entrepreneurs make security-related errors. When developing a crypto exchange platform, it is critical to include security features like two-factor authentication, an encrypted database, and more. Recent reports indicate that cryptocurrency exchanges have been the primary target of hacks. Thus, allowing security measures will also influence the development cost of bitcoin exchanges.
AML and KYC have become a fundamental need as a part of security measures since cryptocurrencies have proliferated and changed the global financial network. That is why cryptocurrency firms must adhere to regulatory requirements and government agencies must combat crime: AML and KYC mitigate business risks, safeguard consumers from criminal behavior, and foster confidence in bitcoin.
Conduct beta testing
Conduct beta testing prior to deploying your exchange to a server. Beta testing enables you to quickly detect and correct issues. Following the testing phase, with the assistance of the development team, you may install the crypto exchange.
Possess a customer care channel
Following the opening of your cryptocurrency exchange, you must offer good client service 24 hours a day. You can attract a large number of users to your platform by providing effective customer and technical assistance.
Crypto Exchange White Label
Now that you have determined how does a bitcoin exchange work and what you need to do to construct one, let's discuss the most effective way of doing so.
A white label solution incorporates all of the components of the aforementioned crypto exchange architecture. Simultaneously, if you get the software package from a reputable provider, you may be certain of a successful launch. A turnkey solution will cost substantially less than in-house development, especially if you incorporate extra services such as outsourcing the trading operations desk as part of the monthly subscription.
What is the Actual Cost of Establishing a Cryptocurrency Exchange?
The cost of establishing a cryptocurrency exchange is entirely dependent on the bitcoin exchange solution provider you choose. However, it is also contingent upon the trading capabilities you choose to activate on your exchange. When considering the creation of a crypto exchange platform, there are three critical factors to consider. For instance,
5.
Blockchain infrastructure
To start your own bitcoin exchange, you'll need an in-depth understanding of blockchain technology and digital currencies. As a result, this has an effect on the development cost of crypto exchanges.
White label bitcoin exchange software is less expensive than building an exchange from the ground up. Around $30 000 is the cost of a white label crypto exchange platform that includes all of the essential features, technical integrations, and security integrations. If the customer's business demands and location are different, this may be different.
Making the Right Choice
It's vital to know exactly how much it will cost to launch a cryptocurrency exchange. However, even if you don't need all of the money at once, you should be prepared for any unexpected costs that may arise throughout your journey. If you're going to establish a business, you should be sure that you've accounted for all of the possible costs. Recurring funding injections to sustain development costs and produce money from operations will be considered as soon as the business reaches self-sufficiency.
B2Broker's cryptocurrency exchange turnkey has been picked by a rising number of firms because it provides a fast, cost-effective solution with a wide range of bespoke features all oriented towards producing a profitable company. Founded in 2013, B2Broker is a leading cryptocurrency liquidity provider and technological solutions supplier for the crypto and foreign exchange industries.