B2Broker and B2BinPay at Crypto Expo Dubai 2022 — Event Report
Events
October 24, 2022
Upd on April 17, 2023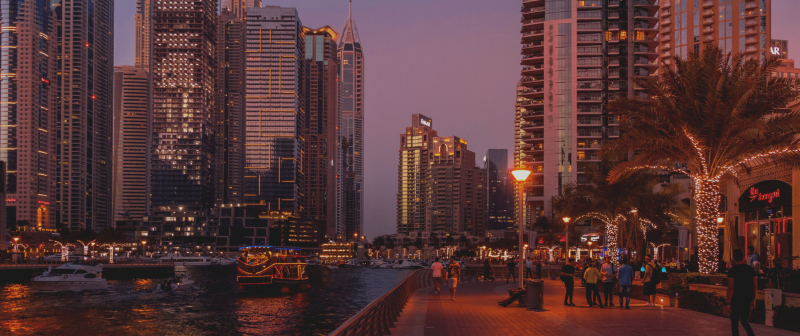 B2Broker and B2BinPay were proud to participate in Crypto Expo Dubai 2022 as titanium sponsors. This was a great opportunity to show our support for the UAE's growing crypto community and to share our products and services with a global audience. We were delighted to meet so many passionate crypto enthusiasts and to have the chance to discuss the latest industry trends with them. We're looking forward to continued success in the UAE and beyond!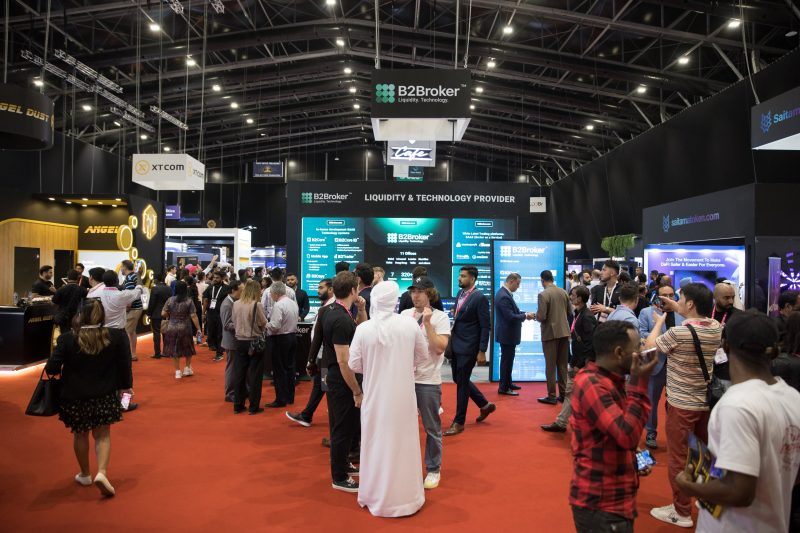 About Crypto Expo Dubai 2022
Crypto Expo Dubai is one of the biggest and most highly anticipated events in the crypto industry calendar. This year's Expo was held at the Dubai's Festival Arena from October 5th to the 6th and included a wide range of workshops, panel discussions, and networking opportunities.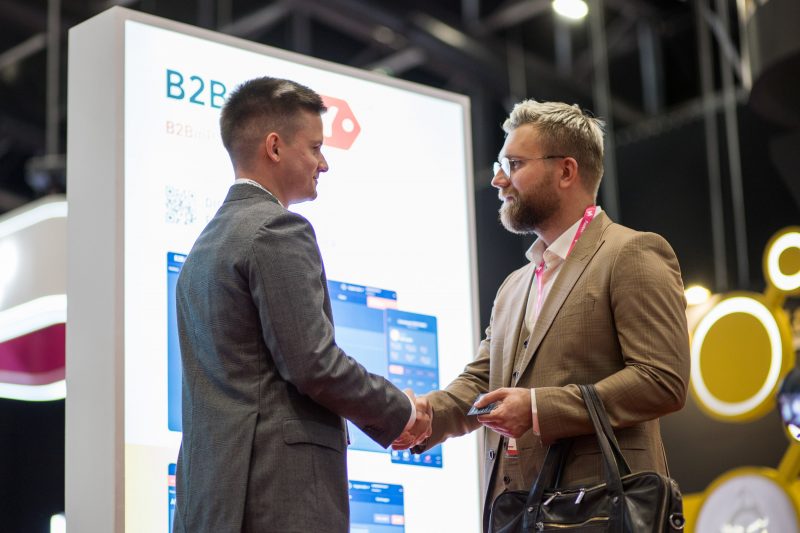 The Expo featured a wide range of exhibitors, including exchanges, wallets, ICOs, and many more. Among the highlights of the event were keynote speeches by industry leaders as well as a panel discussion on a range of crypto-related topics. There was also a lively exhibition floor where attendees could learn about the latest products and services from leading companies in the space. Overall, Crypto Expo Dubai 2022 was a huge success, providing attendees with valuable insights into the world of cryptocurrency.
B2Broker Speakers
The Crypto Expo Dubai conference featured several of our speakers who gave insightful presentations.
Nahum Greenberg, Product Manager of MarksMan at B2Broker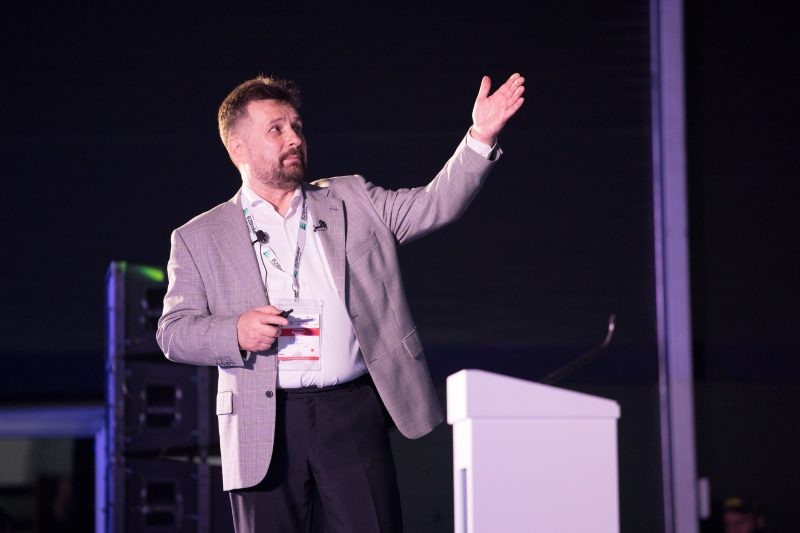 Nahum Greenberg was our first keynote speaker at the conference. He gave a speech titled "Liquidity Bridge for Crypto Exchanges: How Does Technology Work?" In his talk, Nahum gave attendees a detailed overview of how the technology behind the liquidity hub works and how it can be used to create liquidity on cryptocurrency exchanges.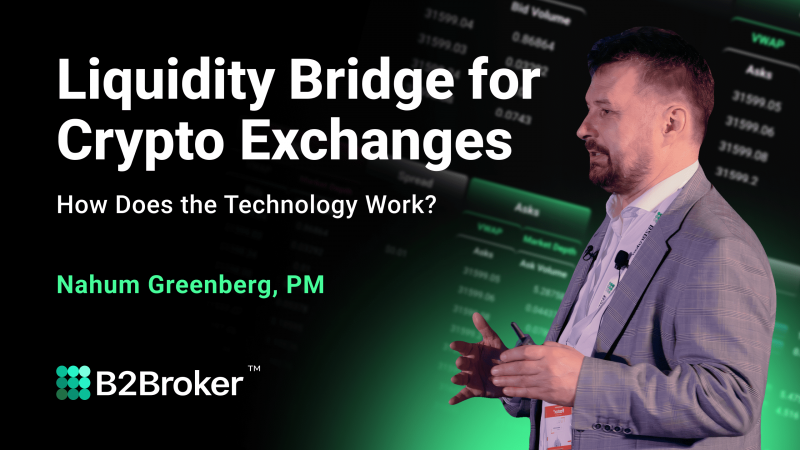 22:01
Crypto Expo 2022 | Liquidity Bridge for Crypto Exchanges: How Does the Technology Work?
In this video, B2Broker's product manager for MarksMan Liquidity Hub solution Nahum Greenberg reviews the liquidity bridge for crypto exchanges and explains how the technology operates. He also shares info on the different ways of providing liquidity and describes crucial factors that make the best liquidity bridge on the market.
Ivan Navodnyy, Chief Product Officer at B2Broker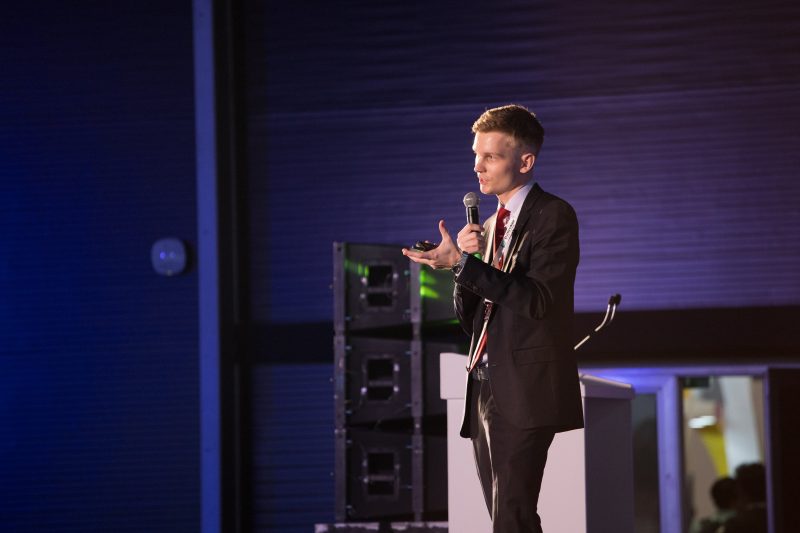 In his keynote speech at the Expo, Ivan Navodnyy discussed Matching Engine Technology and OMS for Crypto Spot Exchanges. His speech was also very insightful and left the audience with a better understanding of these important technologies.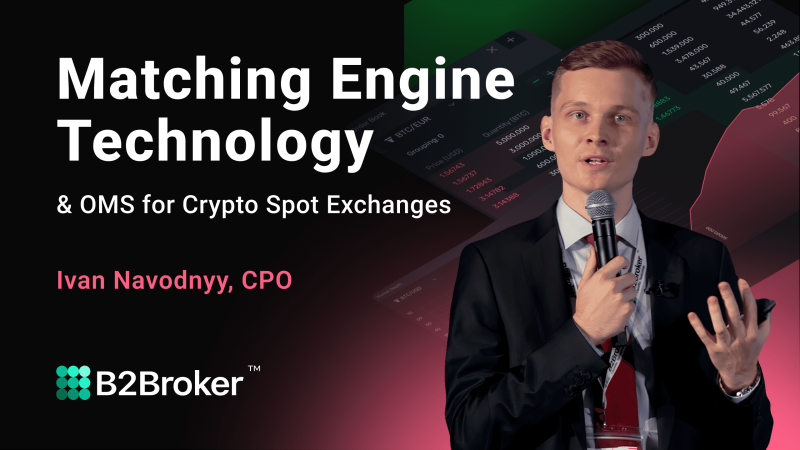 18:29
Crypto Expo 2022 | Matching Engine Technology and OMS for Crypto Spot Exchanges
In this video, B2Broker's CPO Ivan Navodnyy explains the concept of matching engine technology and how it works. He also covers the different components of a matching engine and shows how they interact with each other to enable a fast, secure and reliable cryptocurrency spot exchange.
About Us
B2Broker is a reliable and experienced provider of liquidity and technology solutions for the crypto and foreign exchange industry. Our company specializes in catering to a wide range of clients with B2B services and products, including large licensed brokers, crypto exchanges, crypto brokers, forex brokers, hedge and crypto funds, and professional managers. With our advanced base of ready-to-use technical solutions, brokers can save time and money on costly infrastructure projects and focus on expanding their clientele and generating more revenue.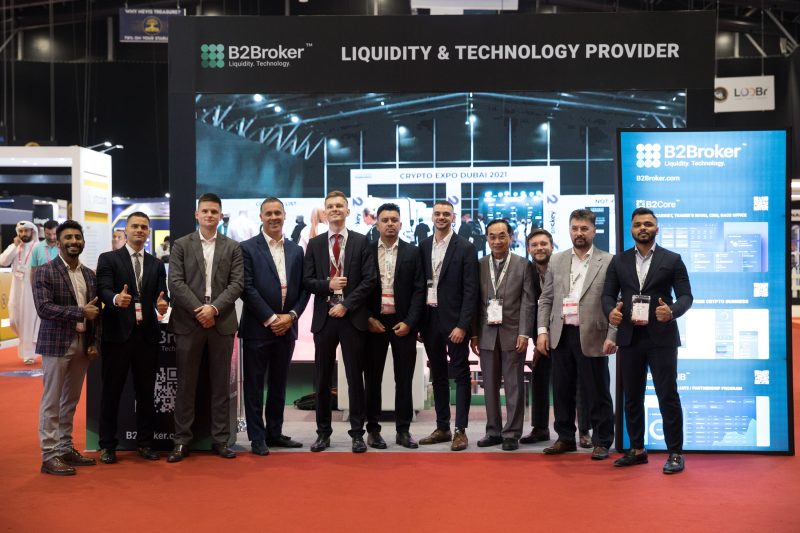 Overall, we had a great time at Crypto Expo Dubai 2022. We met lots of new people, solidified existing relationships, and made some great connections for future business opportunities. We are extremely happy with the results of the event, and we look forward to participating again. Thanks to everyone who attended and helped make the event such a success!
Be sure to mark your calendar for upcoming events so that you won't miss them. It will be a pleasure to see you again!