B2Broker and B2BinPay Participated in Fazzaco Expo Dubai 2022
Events
October 24, 2022
Upd on April 17, 2023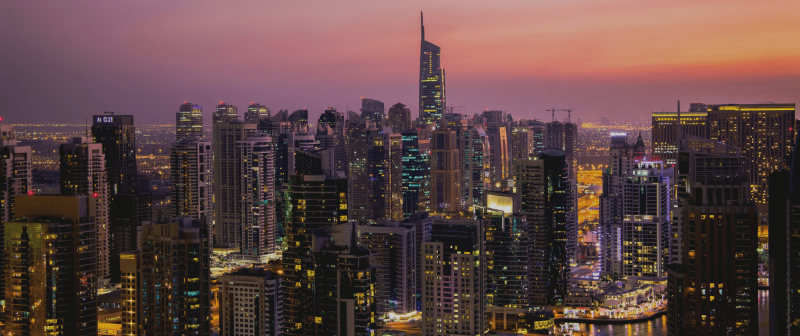 Our teams from B2Broker and B2BinPay participated in the Fazzaco Expo Dubai 2022 as diamond sponsors. Fazzaco Expo Dubai 2022 is an important industry event that brings together brokers, exchanges, and other financial market players from around the world. We are proud to have been able to support this event and contribute to its success. B2Broker is always looking for opportunities to connect with our peers and collaborate on projects that will help drive the industry forward!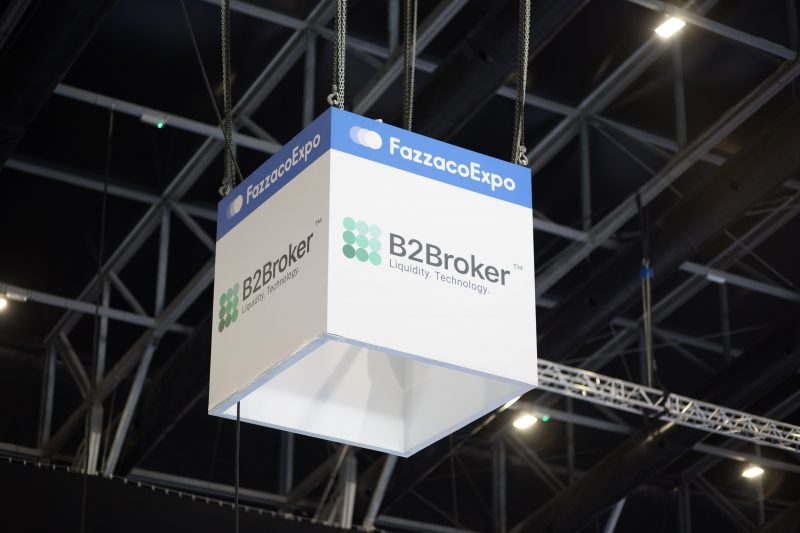 About Fazzaco Expo Dubai 2022
Fazzaco Expo Dubai is one of the top events in the asset-trading industry, bringing together some of the top brokers and exchanges for Forex, stocks, and crypto, as well as CRM and white label providers, liquidity providers, and many others. The expo was held at the Festival Arena from October 12th to the 13th in Dubai, UAE, and featured a wide range of exhibitors and sponsors. The event provided an excellent opportunity for delegates to network and learn about the latest developments in the asset-trading sector.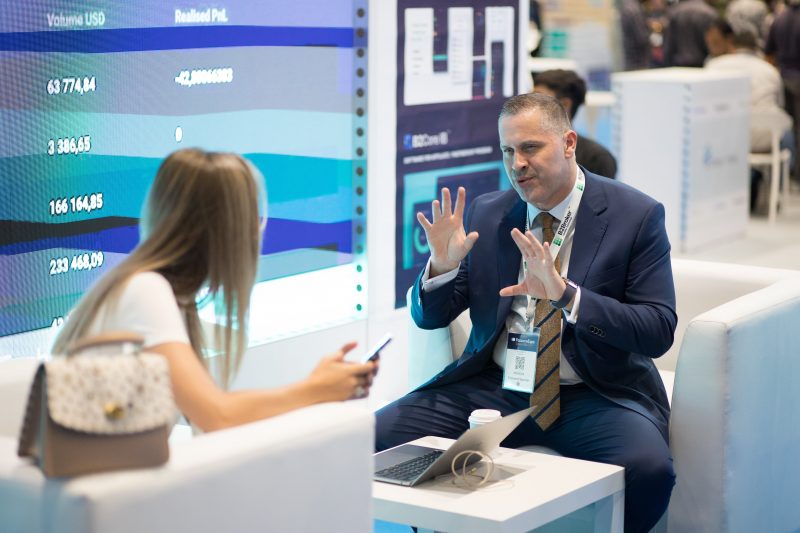 In addition, the expo offered a platform for businesses to showcase their products and services to a captive audience. The event also featured a number of keynote speeches from industry leaders about the state of the trading sector. Overall, Fazzaco Expo Dubai 2022 was a fantastic event that provided valuable insights into the current state of the asset-trading industry.
B2Broker Keynote Speakers at Fazzaco Expo Dubai 2022
This year's Fazzaco Expo conference was a great success, with some major topics discussed. Several speakers from our company gave insightful presentations that helped attendees to get an inside look at how the industry works.
Alex Tsepaev, Chief Strategy Officer at B2Broker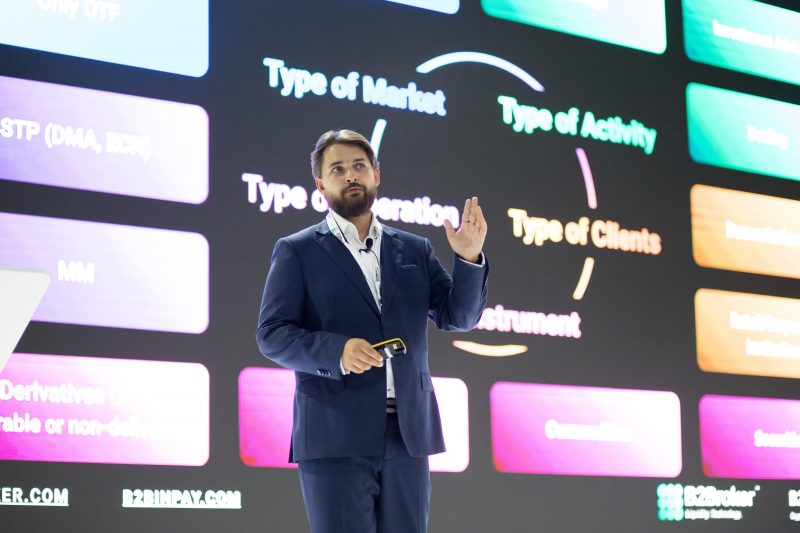 Alex Tsepaev's presentation at the Fazzaco Expo was very insightful, providing a deep understanding of the brokerage business and the challenges associated with regulation and licensing. With over a decade of experience in regulatory agencies and major financial institutions, Alex has a wealth of knowledge in this area.
Ivan Navodnyy, Chief Product Officer at B2Broker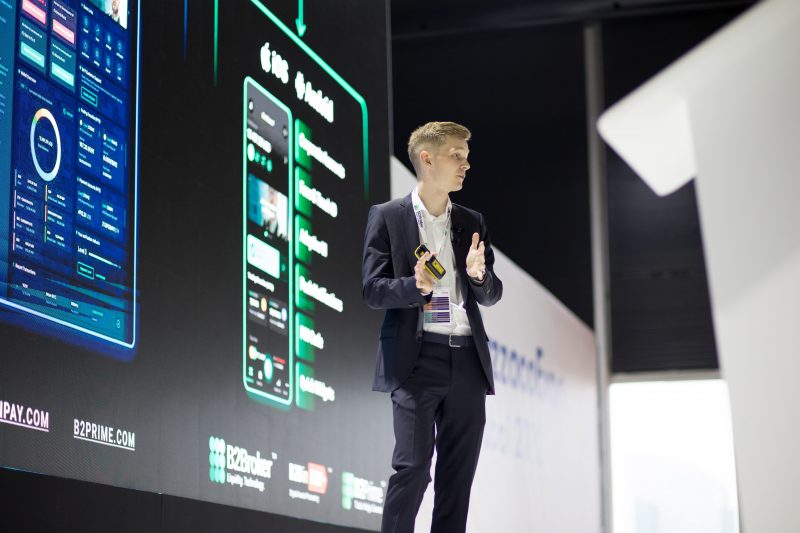 Another keynote speech was given by Ivan Navodnyy. In his presentation, Ivan explained how back-office technology is the foundation upon which all FinTech businesses are built. His in-depth knowledge of the subject matter was evident, and he left the audience with a greater understanding of the topic.
Awards
We are thrilled to have won the Best Liquidity Provider award at this year's expo. It is a great recognition of the hard work that our team has put in to create top-notch products. We would like to thank our clients and partners for their support. Additionally, we would like to thank the expo organizers for putting on such a great event. We look forward to continuing to provide the best possible service to our clients in the future!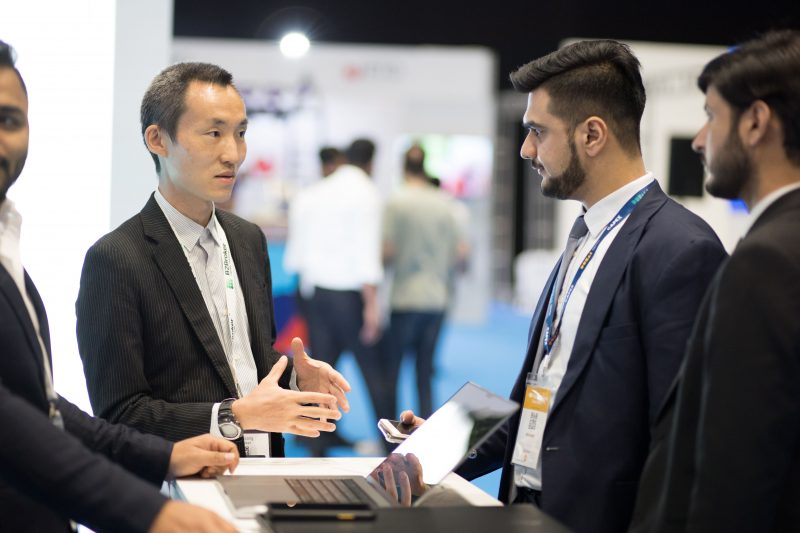 In Conclusion
B2Broker is committed to providing its clients with the best possible liquidity and technology solutions in the foreign exchange and cryptocurrency industries. Our services help brokers streamline their operations while our deep liquidity pools provide them with the best prices and execution. We are always at the forefront of new technologies, ensuring that our clients always have access to the latest and most innovative products.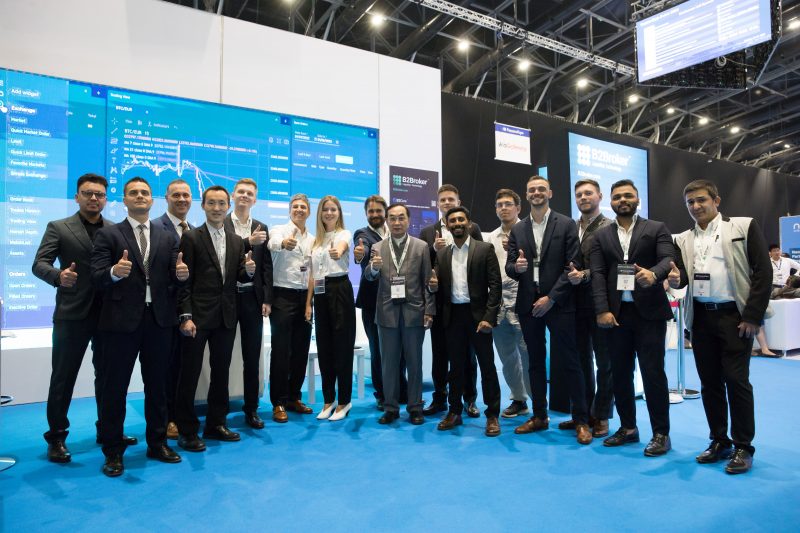 The Fazzaco Expo Dubai 2022 was a resounding success, with great opportunities for networking, business development, and fun. We're already looking forward to next year's event, and we want to thank everyone who attended and made it such a success. Thanks for being a part of it!
Be sure to mark your calendar for the next event, so you don't miss it. We can't wait to see you again!