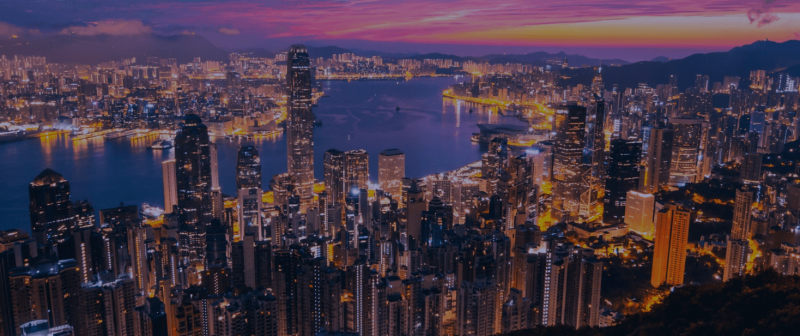 B2Broker Confirms Participation at Wiki Finance Expo Hong Kong
B2Broker is pleased to have added Wiki Finance Expo to its busy 2022 events schedule after securing a large booth in a primary location at AsiaWorld-Expo, Hong Kong. The expo is scheduled to take place on 16th - 17th December, 2022.
About Wiki Finance Asia
Wiki Finance Asia Expo is the world's largest finance expo for business and end-users. The event gathers the top industry players, thought leaders and government or regional trade organisation officials from Forex, banks, fintech companies, blockchain and liquidity service providers and introducing brokers who all convene to exchange their ideas and share industry updates. Founders and senior management of famous apps in Hong Kong and China will all attend and share their predictions on how technology will shape our world in future.
WikiFX aspires to build the leading finance expo with high credibility and a worldwide reputation. There will be over 100 booths and 1,500+ exhibitors in attendance and is expected to draw over 13,000 visitors - 70% from ASEAN, Europe, Middle East, US and China.
The Asian market maintains its leading global position in terms of blockchain and fintech developments with a consistently high demand for related products and services. This makes Wiki Finance Expo an ideal venue for B2Broker to demonstrate its technology and liquidity solutions to prospective clients.
B2Broker: A Global Service Provider
B2Broker is a leading service provider in the B2B sphere with a large worldwide presence servicing a growing range of clients, including individual investors, large licenced brokers, banks, hedge funds and professional managers.
The sales team will be available at Booth #B6 throughout the expo to chat to potential clients about the company's range of technology and liquidity solutions, including B2Core (CRM Trader's Room) and its MT4/5 White Label solutions.
Cryptocurrency Processing
Visitors who wish to discuss the payment side of things are also invited to come and check out our crypto processing solution, B2BinPay. B2BinPay is a cryptocurrency payment provider offering solutions for both Merchant and Enterprise Clients. With B2BinPay, you can send, receive, store, exchange and accept crypto payments online safely, securely and cost-effectively across the globe in a matter of minutes and enjoy a wide range of benefits including low processing fees, real-time balance/transaction history, downloadable reports, secure checkout.
Schedule a Visit!
Come along and visit our specialised team of experts who will be on hand to demo all the company's respective products and services. Check out the full range here: Cryptocurrency Liquidity, Forex Liquidity, CFD Liquidity, Forex Broker Turnkey, Crypto Broker Turnkey, Crypto Payment Gateway, B2Core (Trader's Room and Back Office Software), Investment Platform, MT4 / MT5 White Label solutions, Cryptocurrency Exchange Development and multi-asset exchange www.b2bx.exchange.