How to Find a Crypto Liquidity Provider in 2023?
Articles
February 15, 2023
Upd on September 18, 2023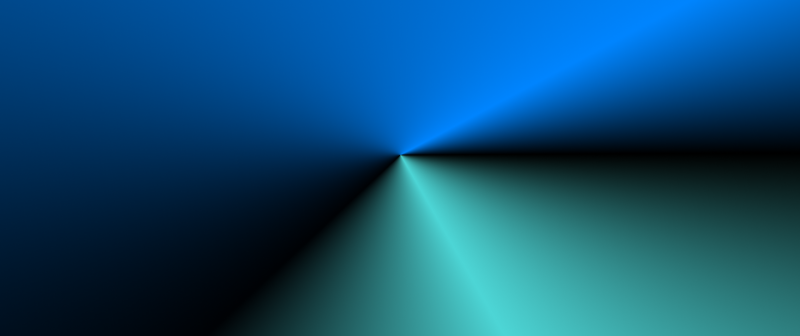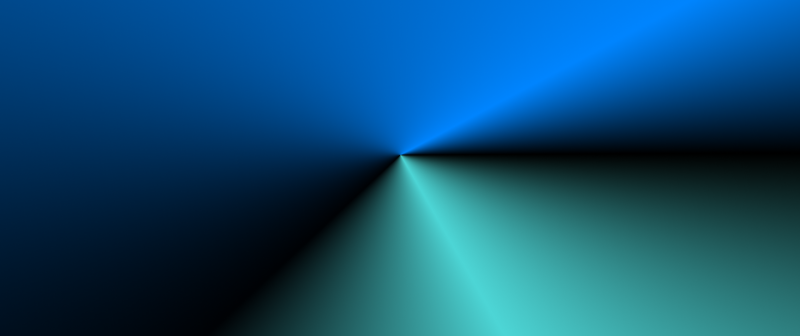 Electronic trading on the crypto market, being a popular way to raise capital, is a perfectly fine-tuned system of interconnected elements that ultimately ensure a smooth process of buying and selling crypto assets. As such, this mechanism needs a constant flow of good liquidity in order to maintain a balance in the market between buyers and sellers without affecting asset prices. Organizations that offer crypto liquidity are designed to perform this task.
In this article, you will learn what a crypto liquidity provider is and what role they play in the market. In addition, you will understand what criteria you need to consider in order to find a reliable crypto liquidity provider in 2023.
What is a Crypto Liquidity Provider?
As a first step in understanding who a crypto liquidity provider is, it is important to comprehend what crypto liquidity is. As the term implies, it is the ability to buy and sell assets (in this case, crypto assets) quickly and at market price. A low liquidity situation is one in which such an opportunity does not exist. The more trades made per unit of time and the lower the spread between prices, the better the liquidity (both spread and volume of the limit order book).
Crypto liquidity providers (LPs) are companies that keep trading crypto assets in their own accounts and assist brokers and other organizations in filling client orders, and which are designed to help solve the liquidity problems of cryptocurrency exchanges. If an exchange lacks liquidity, there is often a liquidity crisis.
Liquidity providers offer their services (provide liquidity) to both buyers and sellers, maintaining the liquidity of assets. As well as being market organizers, liquidity suppliers are also often referred to as market makers, however it's a completely different thing. The term "market maker" is related to players who "make the market" – i.e., banks, funds, and other institutions, while liquidity providers act as mediators between broker and market maker (sometimes automated market maker).
It has been noted that providers who are successful in their work have a considerable influence on exchanges. Given the great popularity of crypto trading today and the same large number of crypto exchanges that exist in the market, providers of liquidity are an essential element of their effective functioning.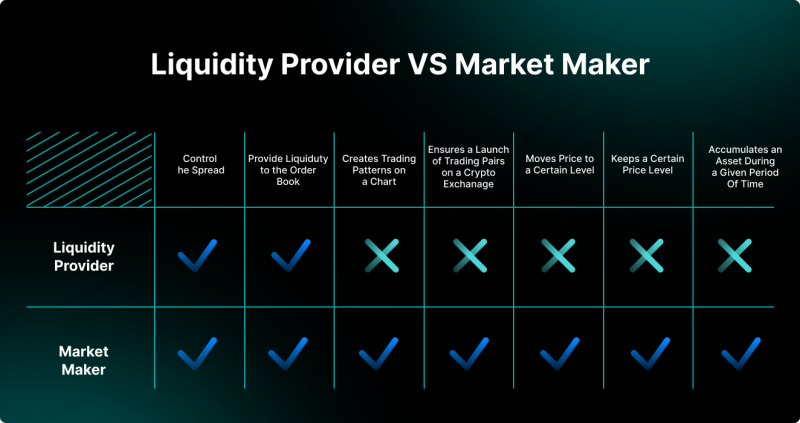 Liquidity on the crypto market results from a high level of trading, which is expressed not only in a large volume of market buy and sell orders, but also in pending orders in the order book. The majority of the time, crypto liquidity suppliers are regulated and monitored by state authorities, who look to ensure that they comply with international standards, country laws, and other requirements when it comes to the provision of crypto liquidity.
Liquidity is a volatile indicator of change in trading volume of a crypto asset (the interest of market players to trade it) per unit of time. This indicator is subject to change as a result of a number of factors affecting it. Let's consider several of them.
Legitimacy
In different countries, virtual assets are treated differently, and government policy also influences the market. Cryptocurrencies become more liquid as more people participate in virtual assets at the state level. Several states in the United States allow residents to pay their taxes with cryptocurrency, for instance.
Trading Volume
The crypto market liquidity indicator is one of the key characteristics that a trader looks for when assessing whether the market is liquid. There are numerous investors interested in buying and selling coins, as evidenced by the high trading volume. When assessing the volume of liquidity, it is necessary to pay attention to various factors that take into account the mood of market participants with respect to trade in each individual asset.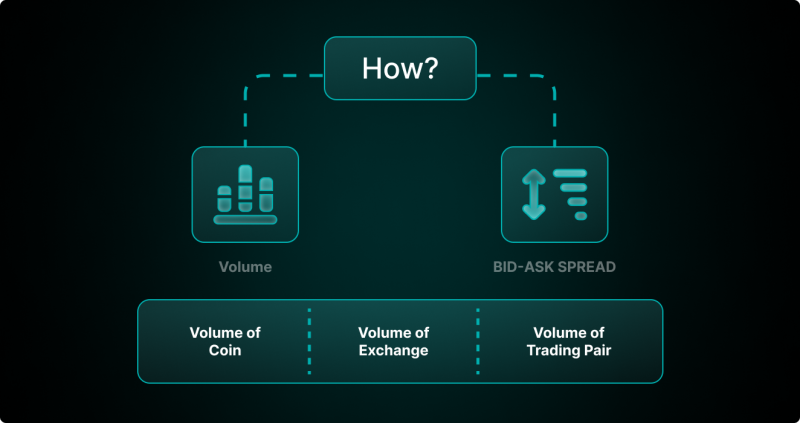 What Role Do Crypto Liquidity Providers Play?
During various financial crises, providers of liquidity contributed significantly to market stabilization. Their liquidity played a crucial role in stabilizing markets under stress and prevented a complete breakdown of the market. In some cases, they provided capital or invested in digital assets to do this. The other cases in which they could provide liquidity were when they could lend or borrow money. By providing liquidity, liquidity providers enabled markets to return to normalcy by preventing prices from dropping too much.
Regulators have prioritized liquidity more since the financial markets have experienced numerous crises. They have implemented laws to ensure enough market liquidity because they understand how crucial it is for market stability. This includes demands that investors have access to short-term financing and that banks keep a specific amount of cash flow. LPs must now retain more capital to provide liquidity and are subject to tighter regulation. They must now exercise greater caution when lending and borrowing and are less inclined to invest in short-term asset holdings.
Fazzaco has recently conducted a survey on 50 LPs, which showed that only 28% of them offer crypto liquidity, with varying scope of offerings. Many internationally renowned liquidity providers, such as Equiti Capital and Sucden Financial, still stay away from the crypto world. The 14 companies that provide liquidity for crypto are: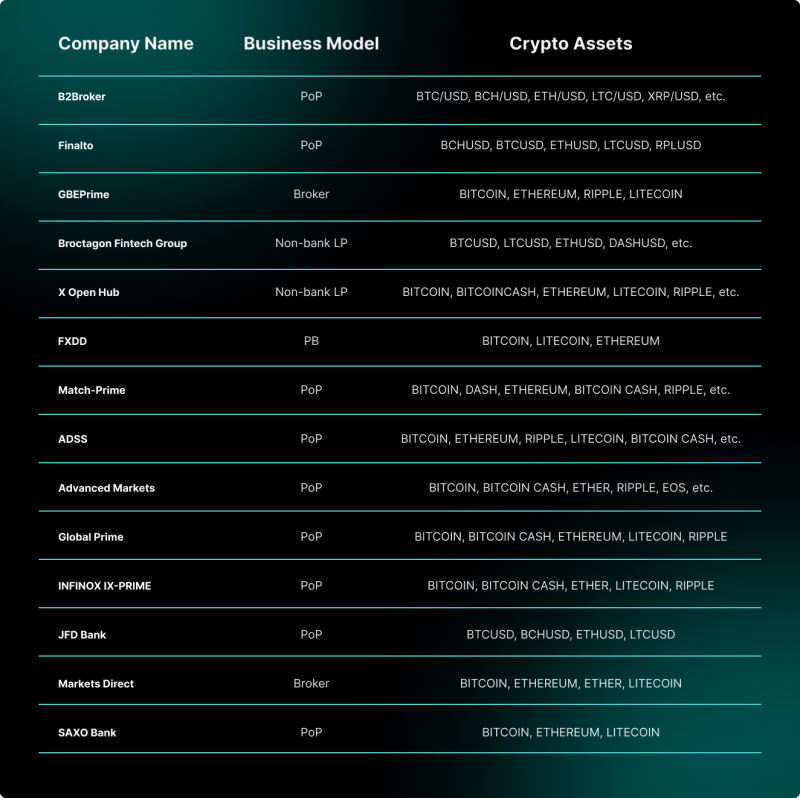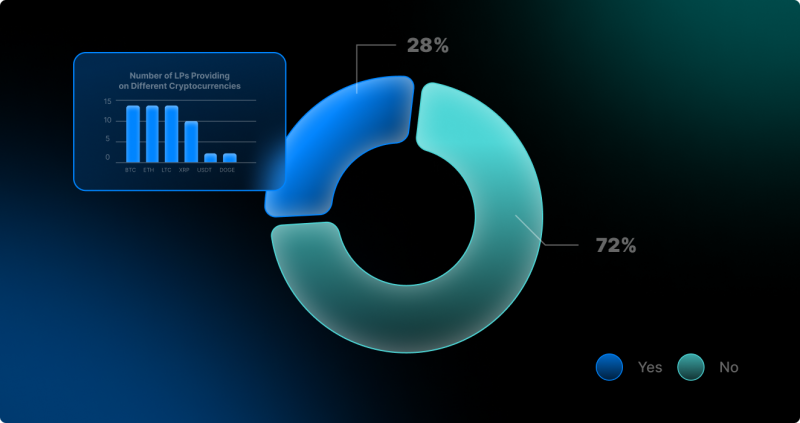 The liquidity of crypto assets is the main financial indicator that reflects the interest of traders and investors in buying or selling (trading) a particular financial instrument. For crypto exchanges, this indicator is derived from market makers, investment organizations and trading companies, and institutional investors (such as hedge funds and large banks) who have extensive holdings. Brokerage firms rely on them to execute trades quickly on the floor to benefit other market participants and clients.
Liquidity providers play an essential role in ensuring the smooth operation and efficiency of the financial markets. In addition, they have a significant impact on price stability. By providing liquidity to markets experiencing stress, LPs can help prevent a complete market collapse. By doing so, investors can be assured that LPs will help them obtain the needed products while maintaining a stable market price. A further way for LPs to earn an income is by providing liquidity to the market. Lending and borrowing money and holding short-term securities can be utilized to accomplish this goal. Furthermore, LPs can choose which products they trade and how much money they are willing to risk by setting their own risk parameters.
How to Find Crypto Liquidity Provider in 2023: Evaluation Criteria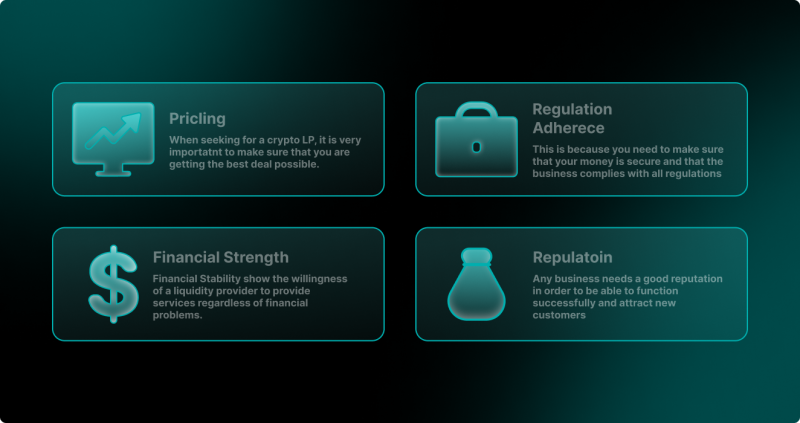 Now that you know who the crypto liquidity provider is and what a role this important market player plays, it's time to know what criteria you need to consider when choosing a reliable crypto liquidity provider.
Pricing
When seeking a provider of crypto liquidity, it is very important to ensure that you get the best deal possible. A crypto liquidity company's pricing must be considered when searching for a suitable option. The process of assessing the pricing of a product can be accomplished in several ways. To determine the cost of the service, you may contact the provider directly or look up the price on a comparison website. When deciding, it is useful to understand what other providers are charging for similar services.
Regulations Adherence
The compliance with rules and regulations of the firm that offer liquidity should be considered as the next factor. This is crucial because you must ensure that your money is secure and that the business complies with all regulations. The regulatory body in the country where the service provider is based should be consulted first. You'll be able to determine from the information you obtain how well the provider is being watched and what kind of oversight they are subject to. Additionally, you can see if the provider has any information about compliance with regulations on its website. Contact them directly if you have questions about the provider's compliance policies.
Financial Strength
You can evaluate a provider's financial soundness in several ways. You should look at their financial accounts and learn more about their health. Furthermore, you can also get in touch with rating agencies as a backup plan. They indicate the financial stability of businesses, which can help you choose a provider whose goods and services are of high caliber. The liquidity provider's financial stability ensures that the company will pay its obligations to its clients entirely and on time.
Reputation
Any business relies on its reputation to succeed. There is a wide variety of providers, and not all are equally effective. To select a good provider, it is crucial to verify their reputation and ensure that they provide high-quality services. The process can be accomplished in many ways. Before choosing a provider, you ought to check out different online resources and study their reviews.
Additionally, you can contact the crypto provider directly and ask any questions about the offering. Finally, you want to investigate unbiased evaluations of the provider. As a result, it will be easy to evaluate the supplier in light of all these considerations and determine whether doing business with them is worthwhile.
Conclusion
Liquidity indicator has always been and likely will always be the most critical determinant of the stability of any financial market trading patterns, which can be expressed primarily in trade volume. When choosing a good crypto liquidity provider, one should not limit themselves to a superficial analysis of each of the options available in the market: it is necessary to carefully study every aspect and every detail concerning the services provided by these companies. Ultimately, the liquidity provider's reliability and stability will determine the organization's efficiency that needs the crypto liquidity source on the crypto market.