How to Launch a Cryptocurrency Exchange Quickly and at a Low Cost
Articles
November 4, 2022
Upd on April 17, 2023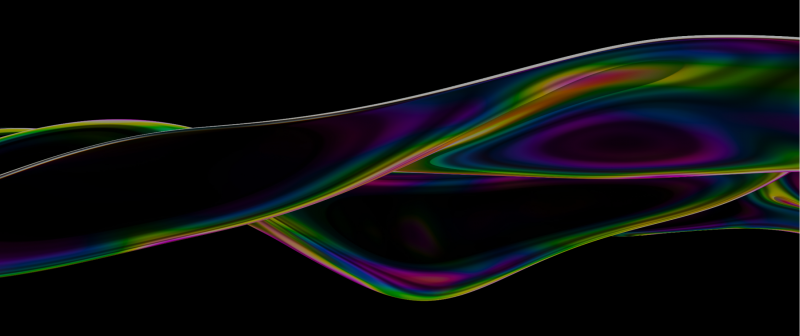 A cryptocurrency exchange is one of the buzzwords that has come up a lot for the last couple of years, mainly thanks to the main products traded there — cryptocurrencies.
You certainly heard of the most prominent brokerages, such as Binance, Coinbase, and several others. They specialize in providing the ability to buy Bitcoin, altcoins, and NFTs quickly and conveniently.
What about setting up your own crypto exchange? Crypto exchange development might not be an easy process if you want to start from scratch. Nevertheless, there are other methods that you can use to create the exchange of your dreams. For example, using pre-made software could help you to create the best white-label cryptocurrency exchange around.
In this article, we will explain what a crypto exchange is and why launching a cryptocurrency exchange could be a great business idea. Furthermore, we will explain what you need to launch a cryptocurrency exchange as well as describe two main ways how to create one. In the end, we will show some strategies to market your new crypto exchange. Let's dive in.
What is a Crypto Exchange?
A crypto exchange is a digital marketplace that allows users to trade their cryptocurrencies for other digital assets. The main purpose of every crypto exchange is to provide a trading platform, typically desktop or mobile software. Users should be able to easily use these apps, where they can trade, buy, sell, or even stake the cryptocurrency of their choice.
Before the emergence of crypto exchanges, consumers could only obtain crypto through mining or bargaining individual transactions on internet communities or even face-to-face transactions in the real world. The opportunity to enter the crypto world through an exchange that is easily accessible is a great benefit, given the changing nature of the world and the influx of new crypto enthusiasts. Exchanges make it simple to acquire BTC rapidly with only a few clicks. There are many different exchanges available, some catering to newcomers to the crypto markets, while others are specialized for more seasoned crypto traders.
As already mentioned, a cryptocurrency exchange is a digital trading platform where people trade, hold, stake, or sell cryptocurrencies.
These trading platforms are classified as "exchanges" since their sole purpose is connecting buyers and sellers. An inevitable part of such businesses is charging a specific fee for processing each activity. Thus, exchanges charge a fee for their services.
Some exchanges allow users to buy cryptocurrency using regular fiat cash such as US dollars, euros, or Japanese yen, depending on the crypto exchange. Sometimes, platforms even let traders use stablecoins, which are also gaining popularity.
Besides that, modern exchanges allow people to utilize altcoins. Say you already bought some BTC; you may use them to purchase Litecoin (LTC) or other supported altcoins.
As of today, there are two main kinds of exchanges in the crypto world:
A) Centralized crypto exchanges (CEX)
A centralized cryptocurrency exchange (CEX) frequently refers to an online business where assets on the centralized platform are managed by a third-party company.
Because a CEX has such a high control over customer funds, these companies are generally strictly regulated. Adherence to financial legislation in the countries where they are based enables them to encourage their clients to link their bank accounts to finance their CEX accounts.
B) Decentralized crypto exchanges (DEX)
A decentralized cryptocurrency exchange (DEX) is a place where crypto traders may interact independently with one another without a third party being involved.
It is seen as a viable substitute for traditional, centralized exchanges.
A DEX is simply a software application that runs on the internet and is not controlled by any single person or organization. This type of exchange is common among those experienced in the crypto world who do not want to share their identity with anyone and have certain skills in using such platforms.
Now that you know the theory, let's take a look at why it could be worth it to start your crypto exchange development.
What are the Benefits of Owning a Cryptocurrency Exchange?
1. Profits from fees
Since the start of internet trading, trading fees have been the principal source of earnings for online marketplaces all around the world.
Conventional exchanges and brokers were already benefiting from commissions for each transaction long before cryptos existed, a strategy that has endured because of its accessibility and profitability.
Crypto exchanges are no exception. Collecting at least a negligible charge is included at every solid trading site.
2. Increasing profits for coin listings
Getting your own cryptocurrency registered on a recognized exchange can be difficult.
However, if your exchange has a regular stream of customers, coin developers will most likely be eager to have their assets published on your site for a modest charge.
Keeping various projects published will draw new customers to your exchange, who will most likely explore around and maybe conduct some additional deals.
3. Offering alternative financial services boosts traffic
Many people have referred to Bitcoin as an inflation hedge, owing to its creation one year after the catastrophic 2008 world recession, in which many individuals lost their hard-earned cash and confidence in institutions.
However, as of 2022, cryptocurrencies continue to cover the gaps not covered by banks, allowing people to access financial services such as loans and savings accounts who previously could not do so due to their incapacity to use conventional methods. If you offer these people the chance to deal with cryptos on your exchange, it can significantly raise the traffic and, thus, lead to additional revenues.
What You Need to Launch a Cryptocurrency Exchange?
Before setting up any exchange, there are certain requirements that must be met. The cryptocurrency exchange industry is not an exception. Regulatory, financial, technological, and marketing criteria are critical aspects of crypto exchange development.
Regulations: It is important to acquire legal guidance and assistance to understand the regulatory environment before starting your crypto exchange. Your cryptocurrency exchange must be licensed in the jurisdiction where you intend to operate. It is common knowledge that the authorities are behind on this type of technology. As a result, cryptocurrency exchanges sometimes operate without proper oversight. On the other hand, several governments have attempted to set a regulatory landmark. To launch your exchange, you must first get certain certifications and make sure you are not breaking the law.
Capital: Be prepared that if you want to open an exchange by yourself, it will cost at least $100,000. Following the establishment of a crypto exchange, it is highly likely that you will need more funds to meet further costs. This includes technology costs, preliminary legal consultation, registration, and preliminary advertisements. Luckily, there is another solution called white-label, which can save you a significant amount of time and money.
Software: The creation of crypto exchange software is a complicated and time-consuming procedure. It is common for cryptocurrency exchange operators to develop their own software in-house. In spite of this, many failed due to the fact that specialized skills were required. If you find building an exchange from ground zero challenging and exhausting, seeking ready-made white-label software may be a good option.
Promotion: After successfully launching your crypto exchange, it is time to connect it with major crypto news resources. The majority of exchange companies do not allocate enough budget for marketing, which may make it difficult to reach a larger audience. The role of crypto news channels and social media cannot be underestimated, so it should not be ignored.
Acquire liquidity: A wide range of high-quality software is available that provides quick liquidity from prominent suppliers to your platform upon debut, filling order books and producing exchange activity to attract new clients.
Knowing the requirements you must meet, let's take a closer look at a step-by-step guide on launching a cryptocurrency exchange.
There are two main ways to start crypto exchange development:
A) Establishing a cryptocurrency exchange from the ground up
In the first scenario, developing a fresh new cryptocurrency exchange is time-consuming and resource-intensive. Creating a platform from scratch takes significant capital, time, equipment, and effort. Not to mention that the tremendous technical expertise required to carry this out would be too much for a single individual or even a small institution. Even finding suitable candidates for the position is often a challenge.
B) Using a white-label crypto exchange solution
A white-label crypto exchange software is a ready-made and completely customizable program that can be bought and easily implemented. This program includes all the essential basic trading and regulatory capabilities for a cryptocurrency exchange. You may customize it further and add distinctive modifications according to the needs of your business.
Let's look at the process of creating a crypto exchange and compare both methods.
Technical Knowledge: The software developers that help to create a crypto exchange platform eventually determine its effectiveness. Blockchain technology, scalability, dAppsdApps, smart contract creation, and security components demand the construction of each source code individually before they are methodically put together to operate flawlessly. The technical knowledge required to create a cryptocurrency exchange platform from the bottom up is a long and costly process. On the other hand, choosing the best white-label cryptocurrency exchange software will give you a pre-tested, ready-made software solution.
Security: Implementing security protocols for an online platform is challenging since it affects both the client and the operator. Factors such as HTTPS authentication, 2FA, data encryption, and many other features are required for a platform. Implementing each of those distinct modules and then connecting them will take several months, not to mention testing them. On the other hand, the best white-label cryptocurrency exchange software includes all of these vital security protections as part of the package.
Personalization: Prior to deploying any program for commercial purposes, it must be customized. Customization might be complicated when creating a cryptocurrency trading platform from scratch. Besides the fact that it is challenging, it is also time-consuming. Instead, when you purchase a white label from a developer with all of the necessary tools and experience, you may have it personalized just as you prefer.
Add-ons: Designers are also restricted by add-on functionalities. Once the product is out, developing extra elements involves significant effort and must be completed during each update step. It must first be built, and then the program must be disabled for a period of time before being re-enabled. Adding new features to white-label crypto exchange software, on the other hand, is a pretty simple operation. Because the add-on component has already been created and tested, an update may be easily planned in a matter of hours.
Testing: Stress testing and maintenance are rarely discussed, yet they are essential to developing a new crypto trading platform. Any mistake might lead to complications later on. A smart contract may contain an error that causes both parties to lose funds, for which you will be held accountable. A cybercriminal can sneak into the platform and steal money without your knowledge if it has not been stress-tested. Testing must be frequently performed over time to produce solid results. It all can be avoided with a white-label crypto exchange since it will be thoroughly vetted before it is released for sale.
Effort/expense: Most cryptocurrency projects have a timeline of up to 18 months to build a platform and get it up and operating. Not all proposals make it through the process; most fail due to a lack of financing or the requisite competence. Most of them wind up stretching the period on the action plan by six months or a year. You don't have to worry about these issues using white-label crypto exchange software; you can get the platform up and running within days. Businessmen will seek cheaper solutions, and it is no secret. Depending on the quality of the platform, developing from scratch might cost at least 100,000 and lead to a million dollars. A white-label crypto exchange program, on the other hand, is far less expensive; it may be purchased and maintained for as little as 8,000 USD.
User-friendly: As a developer, it can be hard to visualize a user-friendly platform when you're building it. Online platforms are rarely intuitive when launched; they become easier to use as more users test them out. That's a part of the process during the initial launch. However, this is not an issue for white-label products, which are often modeled after existing online platforms; hence they are often user-friendly from the beginning.
How to Promote Your New Business?
Nobody will notice you're opening a crypto exchange if you don't tell people about it. You must promote your exchange to a properly targeted audience to get traction and bring more customers. The white-label company that assisted you in developing your crypto exchange can provide marketing support. Their professional marketing team can devise attractive marketing strategies to promote your business. Increase and broaden your exposure by using multi-channel marketing.
If you decide to develop everything on your own, you can include the following advertising tactics to promote your exchange. Each has its own set of needs and specifications:
2.
Advertising on social networking sites, such as Facebook, Instagram, LinkedIn, etc.
4.
Collaborate with the leading crypto news blogs and media outlets
5.
Share it on web forums (Reddit, Quora)
Bottom Line
Every entrepreneur's ultimate objective is to succeed in business. Considering crypto has been among the highest-performing assets over the previous few years, it's reasonable for businesses to seek to invest their concepts, time, and money in the crypto market. However, when you decide to invest in developing your exchange, it will take a lot of time, capital, and energy to activate it.
On the other hand, thanks to modern technologies, there is a white-label crypto exchange solution available, which is the best method to get started as soon as possible today. However, to achieve success, you should identify and contact the best white-label crypto exchange software providers in the industry. They will not just offer products but also a help desk as well as a team that will work on advertising your business online.