How to Start a White Label Broker in 2023?
Articles
December 28, 2022
Upd on April 17, 2023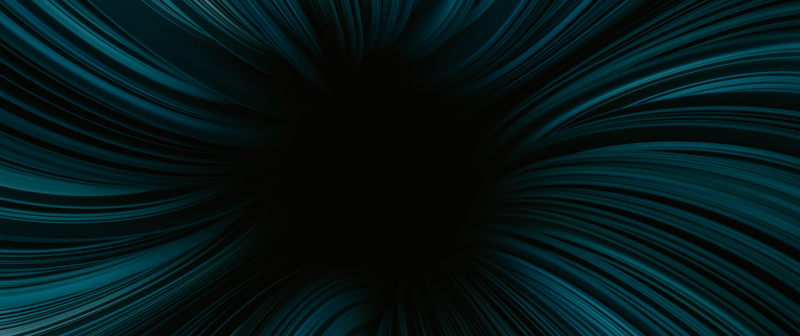 Financial markets today offer an excellent opportunity for creating your own business, presenting an easy-to-follow path for businesses and individuals who want to make their business a successful project. Working in the markets can be as simple as becoming a partner or an introducing broker of an existing brokerage firm or as complex as launching your own brokerage company.
White Label allows companies to provide services under their own brand, offering additional features and a higher level of quality. If customers are dissatisfied, they can terminate the subscription and switch to another software. In addition, by using a third-party solution, the company saves money not only on the initial development but also on the maintenance of large support departments that ensure functionality, modification, and development services.
In this article, we will discuss the White Label business model and how it works. In addition, we will consider this model's main advantages and disadvantages and conduct a comparative analysis of the full and partial White Label model. In the end, you will learn how to launch a broker based on the White Label model.
What is a White Label Business Model And How Does It Work?
White Label is a partnership between several companies in which one produces a product and the other brands it and sells it to its customers. White Labels are often confused with private labels, but there is a difference between the two. Private Label products are also made by another company, but only for sale in the stores of a particular distributor (for example, own goods in a supermarket chain). The White Label concept makes it possible to realize mass production of products/solutions and then sell them to many different chains. The same product can be sold under distinct brands and at different prices.
The term White Label first appeared in the United States: record companies produced vinyl records with blank labels, and distributors put their logos on them. Nowadays, cooperation on the White Label concept covers almost all areas: from perfume and cosmetics to electronics to bank cards and software in the IT industry.
The White Label concept allows the manufacturer and seller to concentrate on their own properties without being distracted by extraneous tasks. On the one hand, such interaction enables the manufacturer of goods to scale the business. On the other hand, it does not require the development of inherent competencies, such as marketing or direct sales to consumers. Similarly, for retailers: working with the White Label concept, companies can significantly expand the list of products or additional services while maintaining and developing customer loyalty to their own brand, abandon the whole production cycle and focus on core competencies in marketing and B2C commerce.
Despite the fact that the traditional concept of White Label involves the creation of goods, this method of interaction has also been actively developed in the IT industry. The most suitable for White Label collaboration in the high-tech sphere are cloud services (SaaS) and infrastructure provisioning (IaaS). Among the reasons businesses may prefer White Label software: a single interaction space, design style, and operating principles look better and more convenient for the customer. In addition, using complex third-party developments is often much cheaper than "reinventing the wheel" in-house.
Key Advantages and Disadvantages of White Label Model
Today, the White Label model is used in many areas of business, offering a turnkey product that helps save time, money, and effort for the client. There are many reasons why this model has proven successful, which are presented below.
1.
Advantages of White Label Model
Let's consider the main indisputable advantages of the White Label model, which help brokers optimize their business process and increase the flow of clients.
1. Resource Savings
Creating a product from scratch is not an easy thing to do, especially if you are limited both in time and finances. To develop a product from scratch, you will need an experienced IT team, financial resources, and time. It's especially difficult if the project goes beyond your area of expertise, which means you'll need to spend money on training, research, and development. You will also need to test the finished product and fix bugs. In this case, taking a ready-made or White Label solution and focusing on promoting it is easier and more profitable.
2. Ready Infrastructure
Starting your own brokerage business from scratch is a very painstaking, expensive and time consuming process that requires the investment of a large number of different resources in order to develop all its vital elements. Creating an exchange infrastructure, connecting electronic payment services, launching a matching engine for matching orders, installing a trading terminal – these are just a small part of the tasks to be solved at the start. The White Label model allows you to access a ready-made brokerage exchange infrastructure and start using it for your own purposes, which significantly saves time, money and effort.
3. Rapid Market Entry
A company that acquires a WL solution benefits from a quick launch of the new product with lower costs and a quicker time to market. As an added option, it is possible to get into a new geographic market. WL products eliminate the need to build sales infrastructure from scratch as well as deal with other critical activities associated with the development of a new product.
1.
Disadvantages of White Label Model
Despite its impressive advantages, the White Label model also has a number of serious drawbacks. Let's consider the main ones.
1. Dependence on The Product (Solution) Owner
The purchase of a White Label solution does not imply the ability to influence changes or configuration of the purchased solution: all technologies, processes, methods, design, and resources are the vendor's responsibility. Additional resources for promotion, technical support, and unplanned situations most often become part of the responsibility of the selling company. If the manufacturing company's first appraisal of the partner is inadequate, the risks are fairly substantial.
2. Costs
Buying a White Label solution is not cheap. The cost of a ready-made solution that considers your business type can go up to hundreds of thousands of dollars. In addition, keep in mind that as your client base grows, you will start paying more and more, and sooner or later, you will still need to buy your own trading platform. Also, in some cases, because you will most likely be sharing a rented server with other brokerage firms, you will not be able to use all of the available server settings, as well as plugins and add-ons from third-party developers as this can affect the server's overall performance, and thus the performance of other companies sharing the same server.
3. Uncertainty and Risks
There are no guarantees that the platform and the White Label model as a whole will actually bring profit. First of all, it must be convenient for traders and fit the technical conditions of the broker. There is no guarantee that the platform will really turn out to be interesting for the broker's clients. The developer will charge a commission from the broker (for example, 50% of the profit from the platform), which will reduce the small income of the broker.
Full and Partial White Label Models: Comparative Analysis
The White Label model is divided into two types: full and partial. Let's find out the difference between them and how they work.
In a partial White Label model, the tech provider delivers a service to the trading firm but does not provide regulatory registration. The full White Label model provides trading firms with regulatory registration, a platform, and stable quote systems (such as online quotes for gold, foreign exchange, crude oil, indices, and stocks) and market channels. As for the software, it also provides training in departments such as back-office, customer service, and market development, as well as the daily workflows of regular traders.
In either instance, the trading platform can be branded with the trading firm's logo. The main difference is that the full White Label can directly manage the client's funds, whereas the partial White Label cannot do so. Rather, it needs to be transferred to the broker who provides the White Label service.
From a functions perspective, there is basically no difference between partial and full White Label platforms, though various White Label providers may provide different features based on their own conditions, such as liquidity, CRM system, order processing, and so on.
In addition, the full White Label business can also configure the spreads and commissions of customer transactions, handle the opening of customer accounts, and have secure third-party payment channels for customers to deposit or withdraw.
In the end, the choice depends on your preferences and requirements. Both types of White Label models are a convenient way to launch a broker and optimize the operation of all elements within the system in order to get a well-established business that can bring profit and prosperity.
How to Start White Label Broker? Step-by-Step Guide
Now that you know what the White Label model is and how it works, it's time to understand how to start your own White Label brokerage business. The specific steps to achieve this goal are described below.
1. Find a White Label Solution Provider
First of all, find a reliable company offering White Label solutions for different types of brokers, from the Forex to the crypto industry. Study different websites with ratings, read reviews and get acquainted with a short description of the company – this information will help you to decide whether it is worth cooperating with the chosen company offering this solution or not. Also, don't forget to compare service packages and their cost in order to choose the best solution.
2. Choose a Trading Platform
In White Label partnerships, the core component is a trading platform, which costs between $100,000 and $200,000. With a broker based on the White Label model, newer players can reduce costs since they only pay for the use and maintenance of the product. It is not uncommon for beginners to save up to $100,000-150,000 as a result of using these services. As for trading platforms, MT4 and MT5 are the two most popular solutions implemented by more than 70% of Forex brokers. Most crypto exchanges use TradingView with Coinmarketcap. Therefore, you should select those products that will empower your clients with the latest tools and instruments.
3. Understand the Costs
The cost of purchasing a product using the White Label model directly depends on the scope of services you will need. For example, some companies offer a turnkey brokerage solution, and this service includes all stages, from the creation of the company to its testing and launching. When it comes to access to a trading platform, though, prices vary incredibly. The question of budget is purely individual and has to be discussed with the vendor you settle on.
4. Consider your Knowledge and Expertise
Many aspiring entrepreneurs starting a brokerage business rely entirely on a White Label solutions company, and this is one of the most common mistakes. No matter how professional and reliable a company is, your path to success is through professionalism and experience. Constantly upgrade your skills to understand the finer details of the industry. You should also remember to do thorough research on each company, checking the economics and performance in the marketplace to select a reliable WL solutions provider.
5. Learn About Legal Issues
Brokers must understand that brokerage regulation is determined by the country in which they are located. There are some countries that enforce tighter rules and requirements, while there are others that provide fertile grounds for new players to thrive in. You should take into consideration your own business's location as well as that of your WL provider. From the point of view of the legislature, experts recommend choosing jurisdictions that are adequate in terms of reliability and assure softer conditions.
Conclusion
As the experience of companies from very different spheres of activity shows, the White Label model guarantees the same opportunities for large and start-up business projects. To introduce new opportunities, you need to match the intricacies of the affiliate program with the specific business activity. With the right approach, you can achieve increased sales and skyrocket your business' audience. Before making a choice in favor of a particular White Label service provider, you need to conduct a thorough analysis of all the subtleties in accordance with the guidelines and study all the nuances of working with it in detail.